We arrived at Tanjong Jara Resort to a traditional act of hitting a golden gong sitting at the entrance of the lobby to signify a warm welcome. Living up to its unmistakably Malay heritage, we were greeted with wooden accents and carved motifs at every corner, encapsulating us in a nostalgic kampung atmosphere. As we adjourned deeper into the resort, the sights and sounds of nature surrounded us, teasing the tranquil weekend we were about to experience.
Rest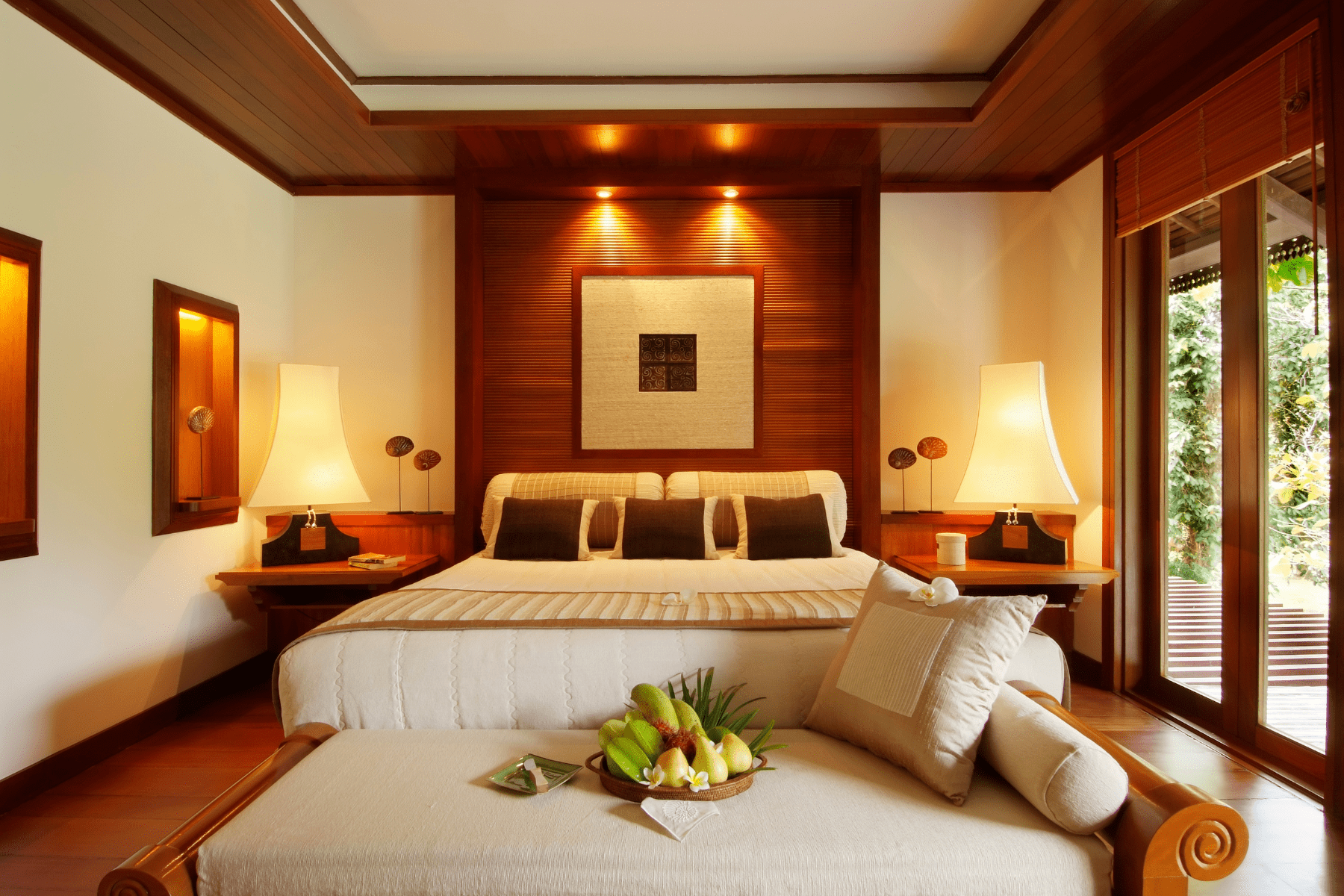 The resort provides multiple room types for its guests, and we spent our stay at the Serambi Room with stunning views overlooking a tropical garden. Pebbled steps and waist-height lattice wood walls framed the outside verandah as large floor-to-ceiling glass doors stood between the outer ecosystem and the cosy inner bedroom.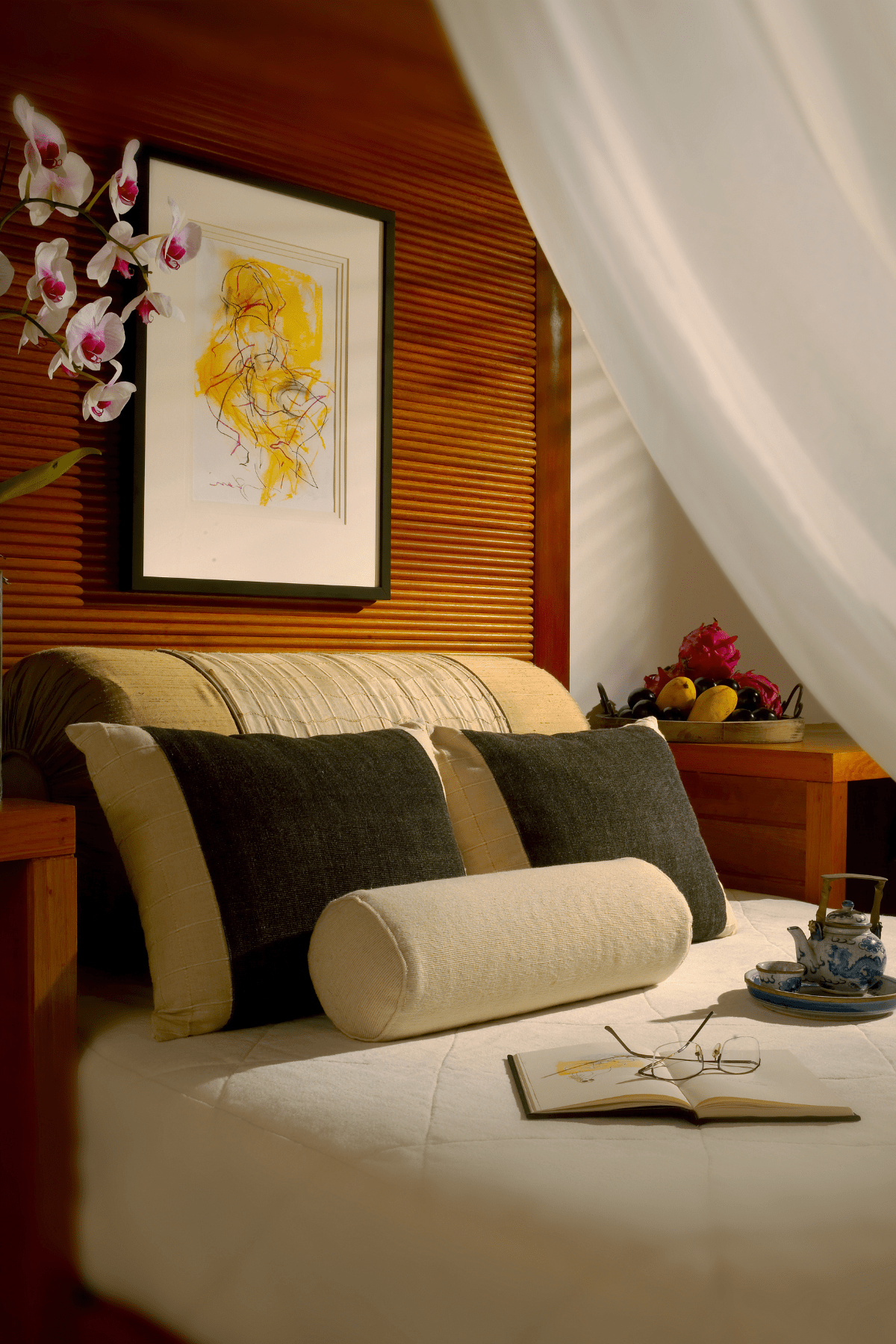 Stepping into the spacious haven, mahogany-hued wood floor panels cooled our feet as we explored the space. A large bedding with an ottoman chair, a separate sofa bed, two working desks and a sizeable bathroom complete with two sinks, a bathtub, a vanity space, and a shower was housed in the Serambi Room. 
Other than tucking into soft duvets and fluffy pillows as we drift off to sleep every night, our favourite element was the bathtub, where the warm sun peeks through frosted window panes every morning.
Renew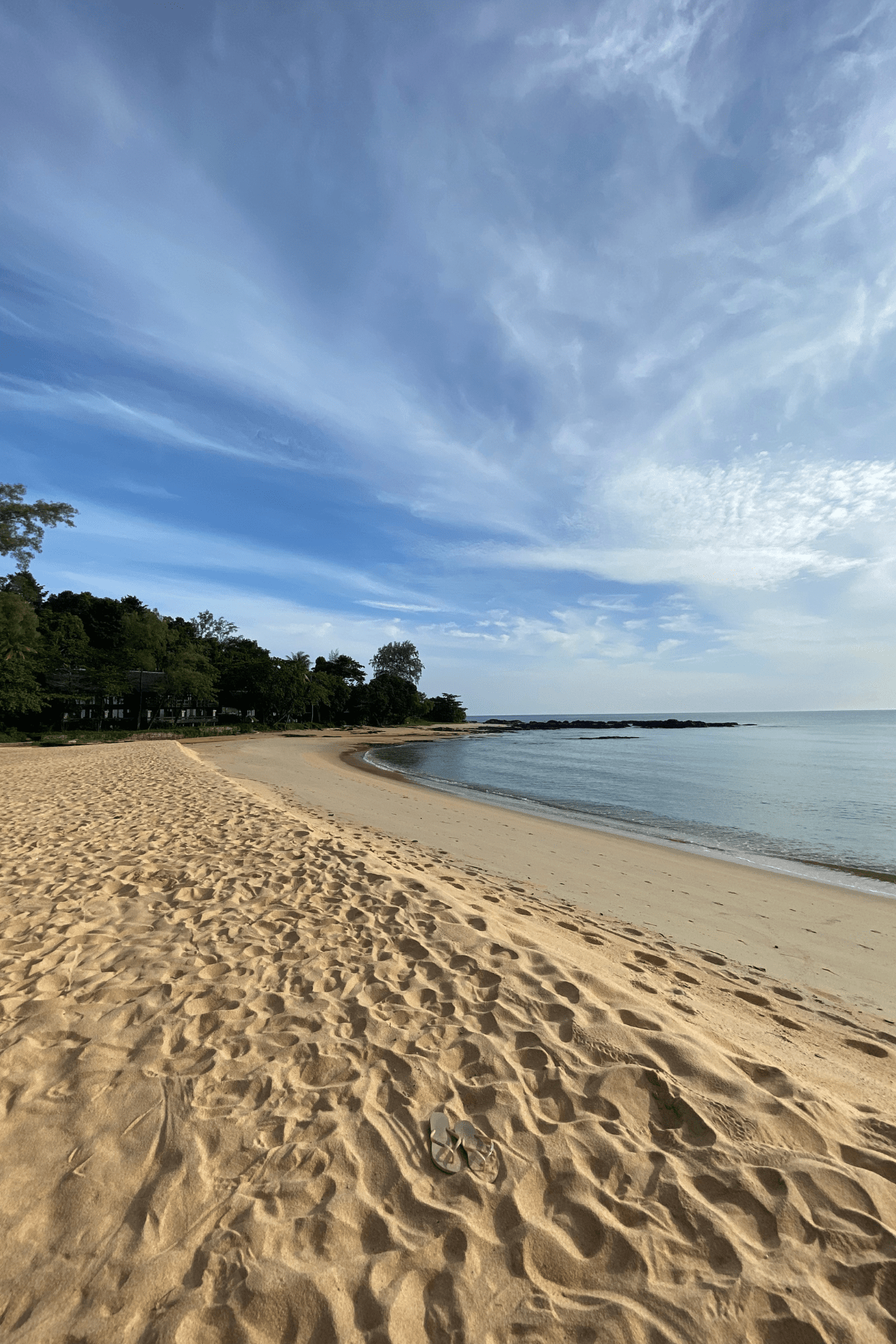 Our weekend getaway was more than just relaxing on gazebos at the beach as tunes of crashing waves play in the background. We were there to recalibrate our minds and bodies through intentional yoga exercises, led by Ninie Ahmad, established yoga teacher and founder of Upward Yoga.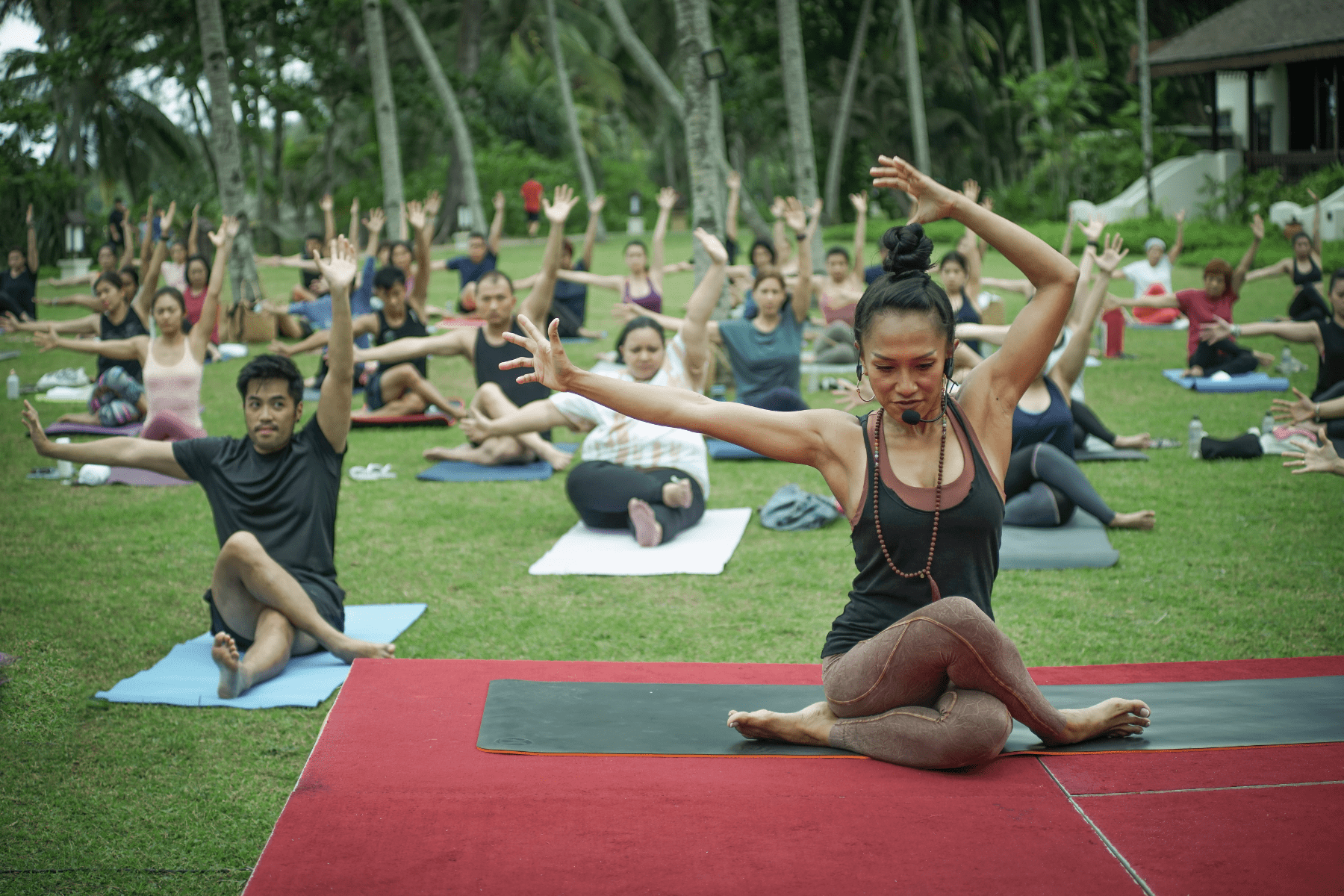 Four sessions of yoga and two optional workshops were sprawled through our three-day stay and incorporated intention setting, beginner yoga, breathing exercises and balancing techniques. Ninie included multiple options for every pose that catered to beginners, intermediates and the advanced, which we highly appreciated as we were quite new to it.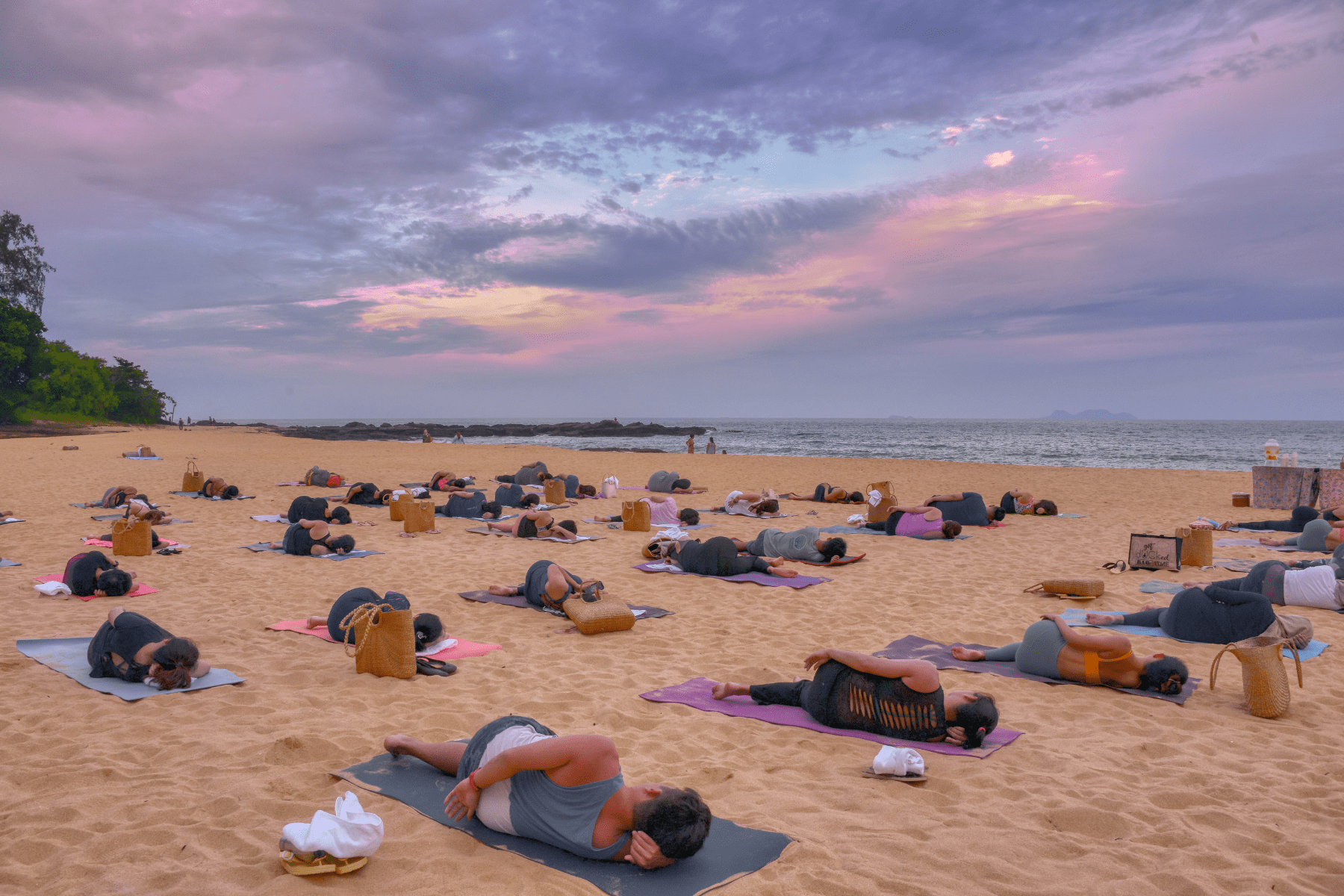 We also took home knowledge on energising our chakras and how breathing through only the left nostril can help cool down our bodies while the right helps to provide warmth. The resort then treated us to a signature Sucimurni Exercise led by the resort's Resident Naturalist and held by the pool on our last morning.
Replenish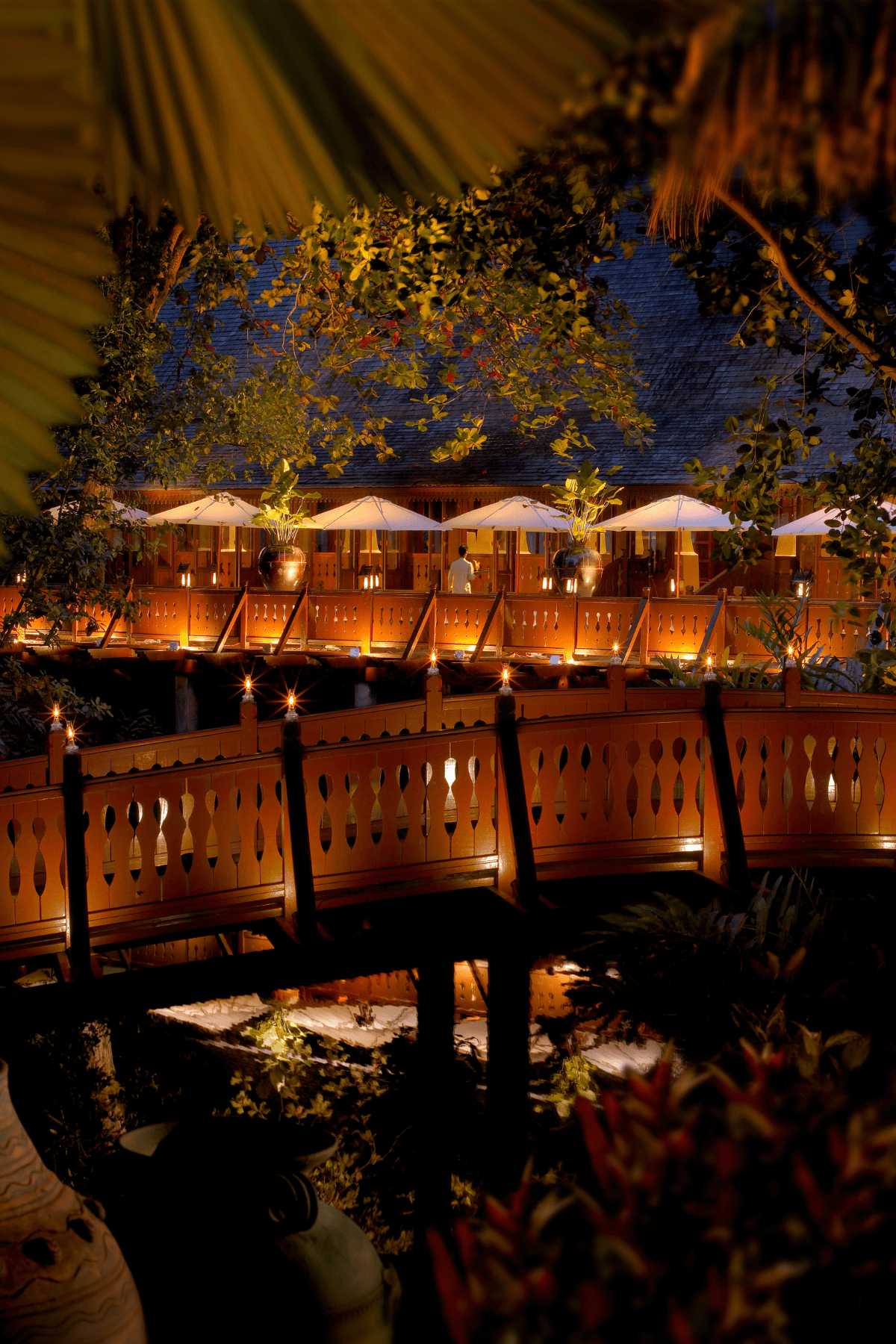 Flavours of local Terengganu dishes are evidently highlighted in every restaurant here at Tanjong Jara Resort. Di Atas Sungei, located above a slow-moving river, offers wholesome breakfast buffets with local delights like laksa made of a milky broth as views of lush greenery accompany your morning meal. At night, Terengganu's local dishes are fully embodied from fried beef in a sweet and sour sauce to nasi dagang and sayur masak lemak. There were also live stations of charcoal grilled fish and customisable hand-churned ice kacang that ended our meal on a sweet note.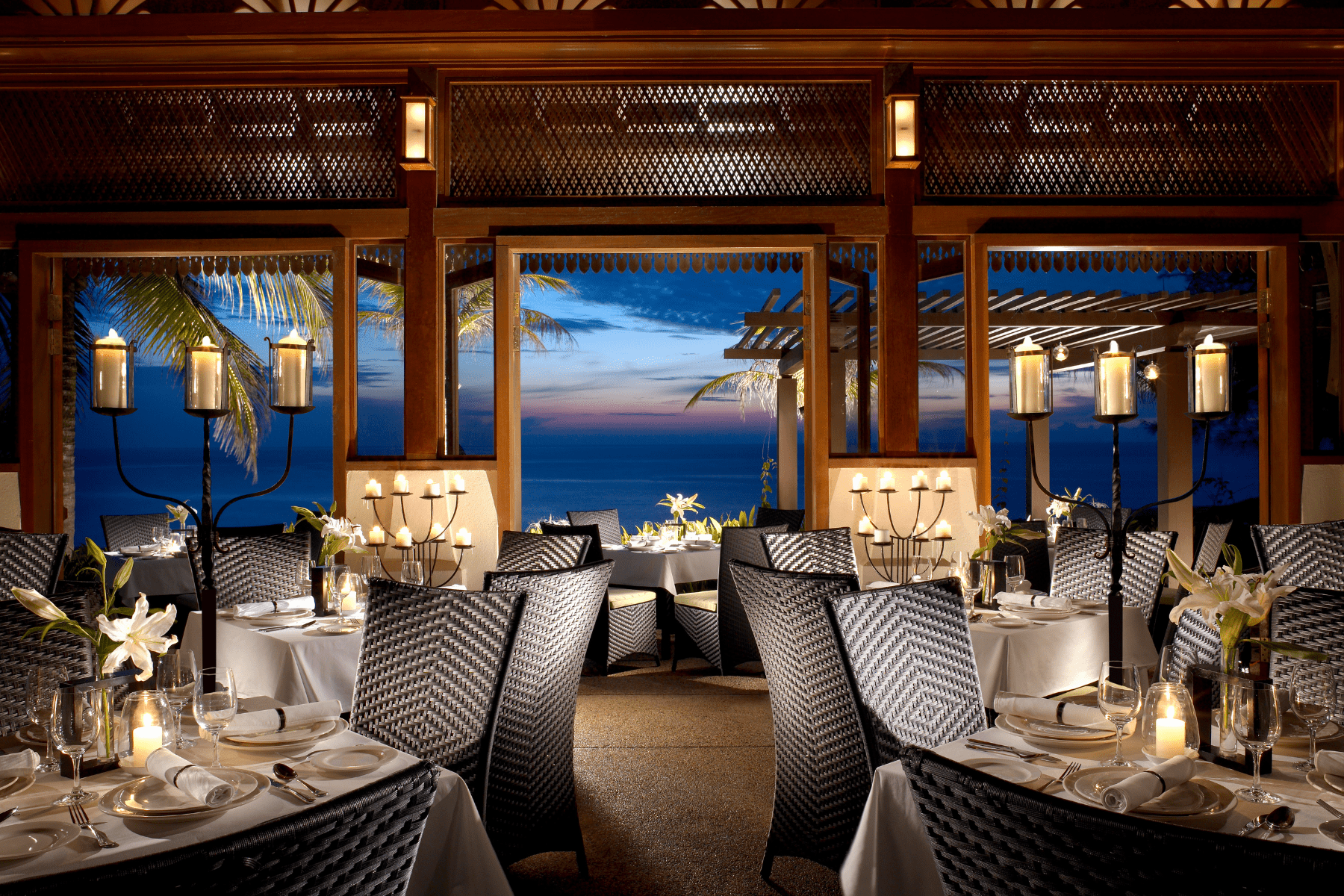 Nelayan, inspired by the acclaimed signature restaurant Fisherman's Cove, serves up local and international ala carte dishes. We had the opportunity to try the roti jala with chicken curry on our first day, which was thick and creamy with the slightest hint of spice at the end. For lunch on the second day, we had a succulent beef burger, cooked to a perfect medium rare with a local warm banana dessert.
Rejuvenate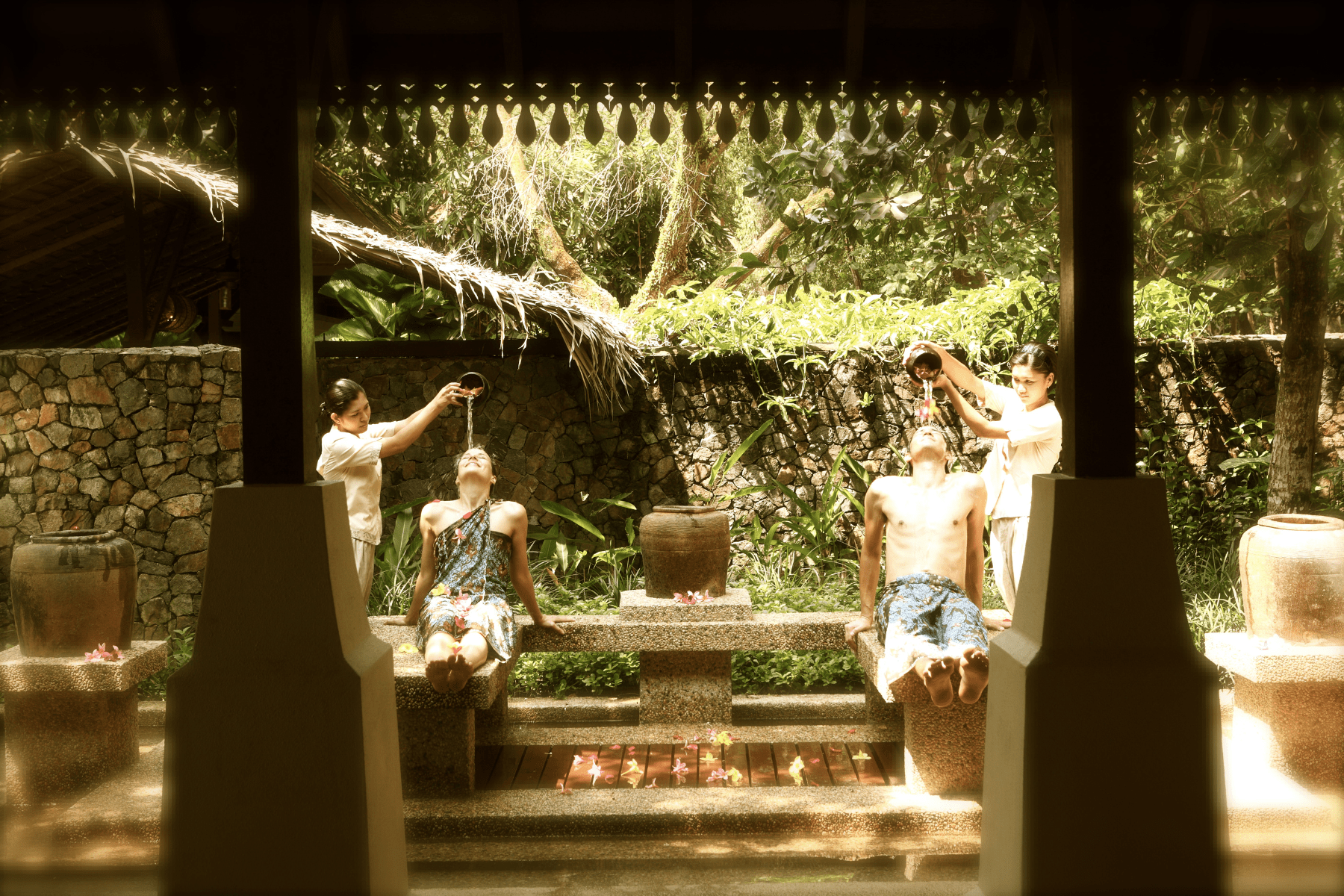 Situated opposite Nelayan and the pool is the award-winning Spa Village Tanjong Jara, a sanctuary offering restorative Malay treatments. Upon entering the spa, we captured ancient Malay details in its structure, garden and pools. A therapeutic Malay massage using a combination of ginger, garlic and galangal oil helped loosen our muscles, refreshing us for the upcoming yoga session that evening.
Photos by Tanjong Jara Resort & FirstClasse.