It's happening. We may be getting closer to realising an episode of Black Mirror, following Elon Musk's announcement of the development of a humanoid robot at Tesla's AI Day last Thursday.
Measuring at a 5'8 height and weighing 125 pounds (approximately 172cm tall and 56 kg), the Tesla bot, codenamed "Optimus", is slated to have a prototype by 2022. It's expected to be built out of "lightweight materials", and integrated with hardware such as the Full Self-Driving computer and computer chips – which can also be found on Tesla's cars for the latter's self-driving features.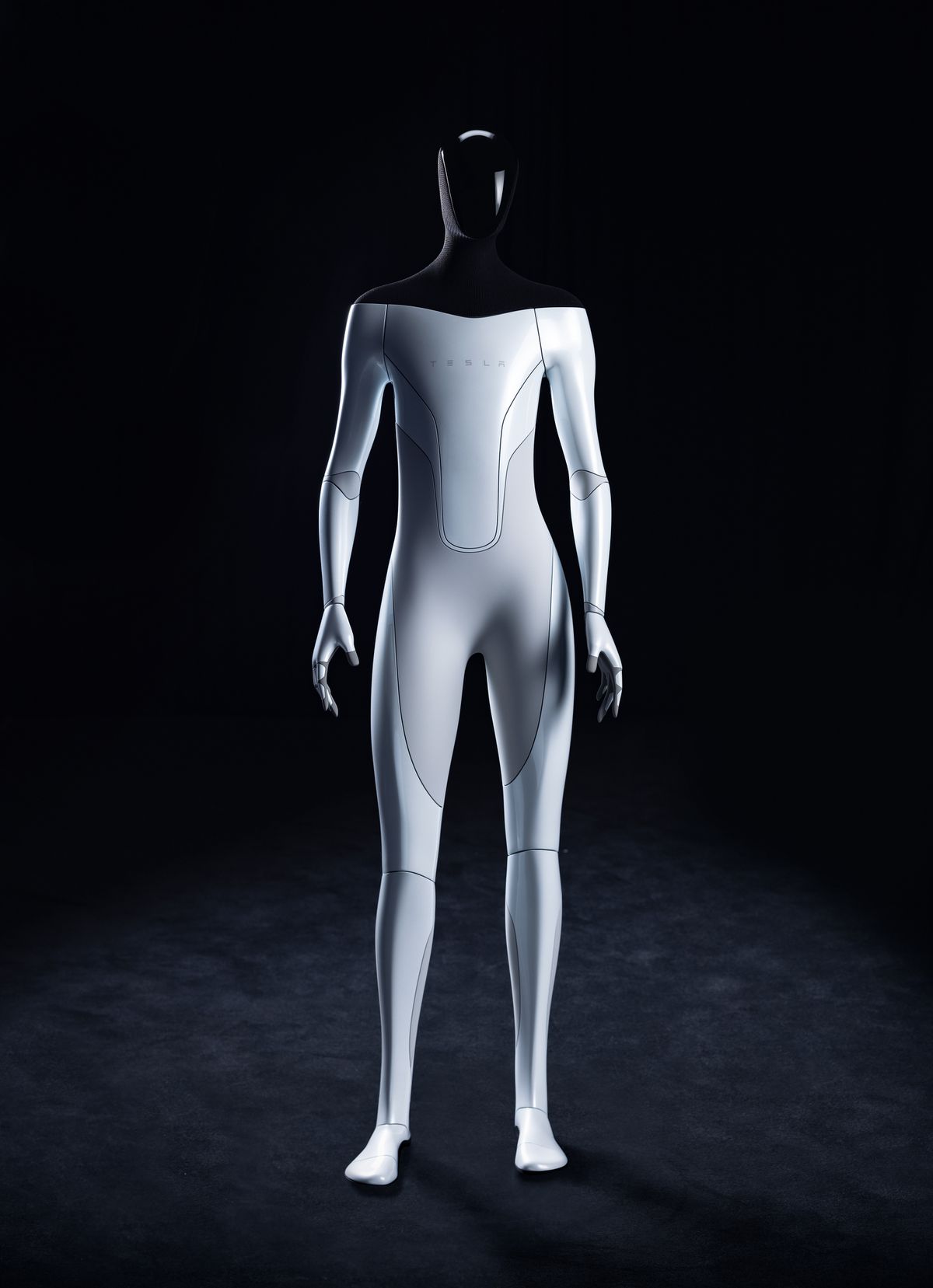 Instead of a makeshift face, the Tesla bot will instead feature a screen to display "useful information", and outfitted with eight cameras to help navigate its surroundings.
"We should be worried about AI," Musk clarified – pointing out the public's concerns surrounding the technology. "What we're trying to do here at Tesla is make useful AI that people love and is – unequivocally good." While Musk's decision to create a humanoid robot comes off as ironic considering his previous stances on the use of robots as weapons, as well as the risks of AI – it's probably a whole other ball game when he's the one developing it.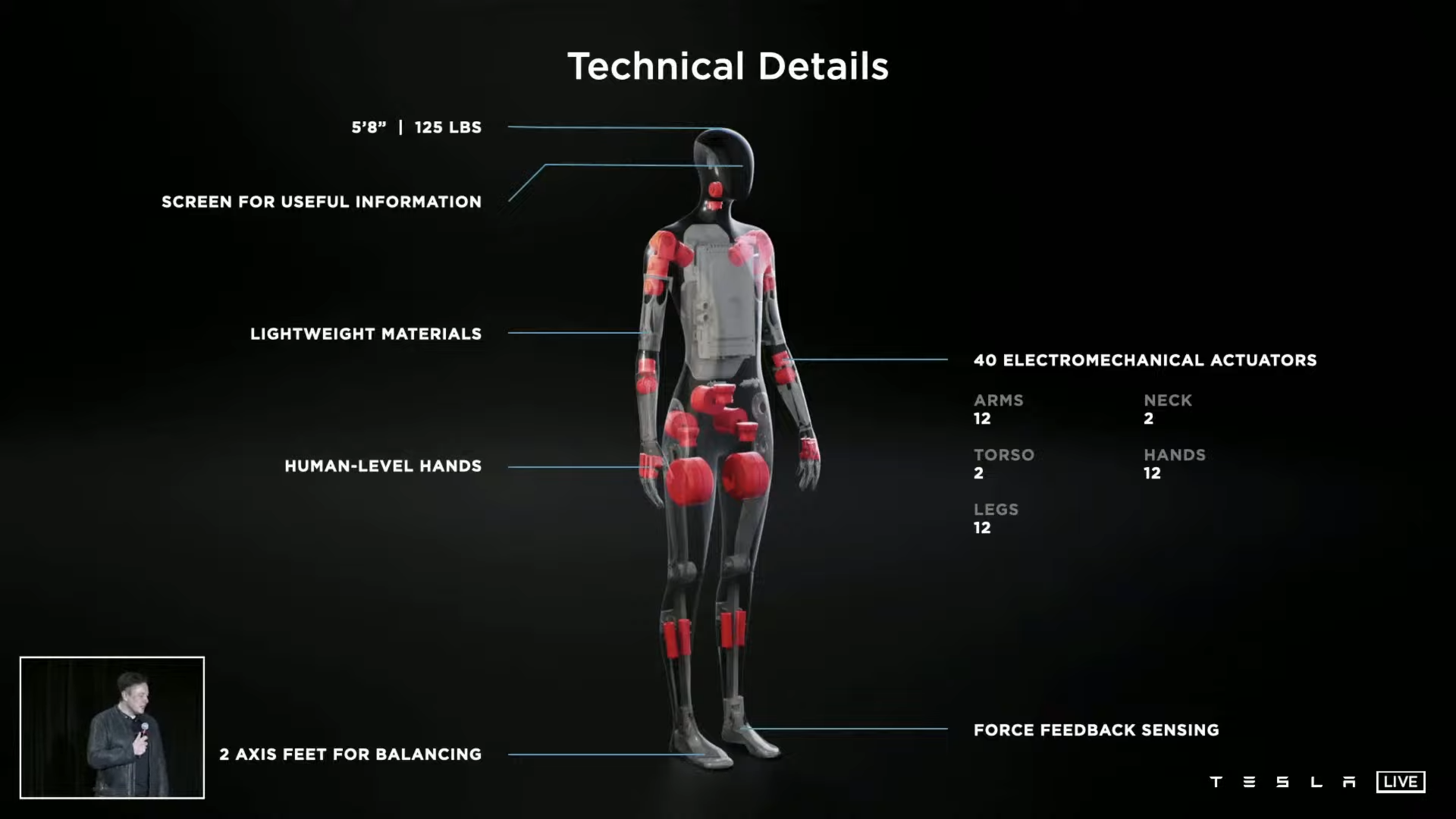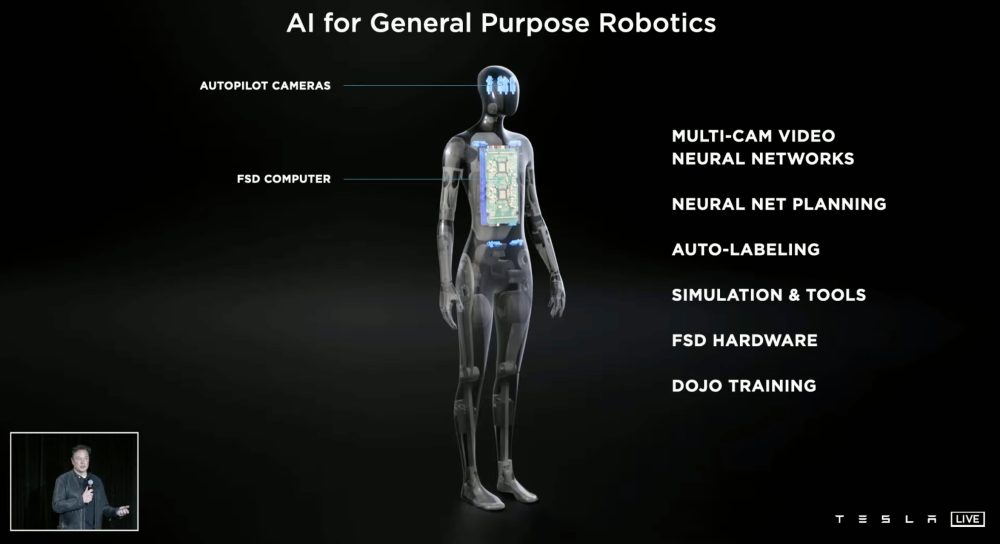 The Tesla founder also added that the bot would eliminate "dangerous, repetitive, boring tasks", suggesting that the bot could be used to complete mundane chores such as going to the groceries to fetch one's daily necessities.
"This, I think, will be quite profound," he added. "Essentially, in the future, physical work will be a choice. If you want to do it, you can, but you won't need to do it."
Considering it has a walking gait of about 5 mph, Musk has also noted that the Tesla bot will be slow enough to allow the owner-user to outrun or overpower it if necessary.
The price has yet to be revealed, and it's hard to say when humanity will actually call upon the help of an actual, fully-functioning humanoid robot. In the meantime, we'll stick to our robot vacuums and other nifty gadgets to help relieve us of our everyday chores.
Photos: Tesla