Yesterday Apple showed itself in its truest form – red – for a good cause.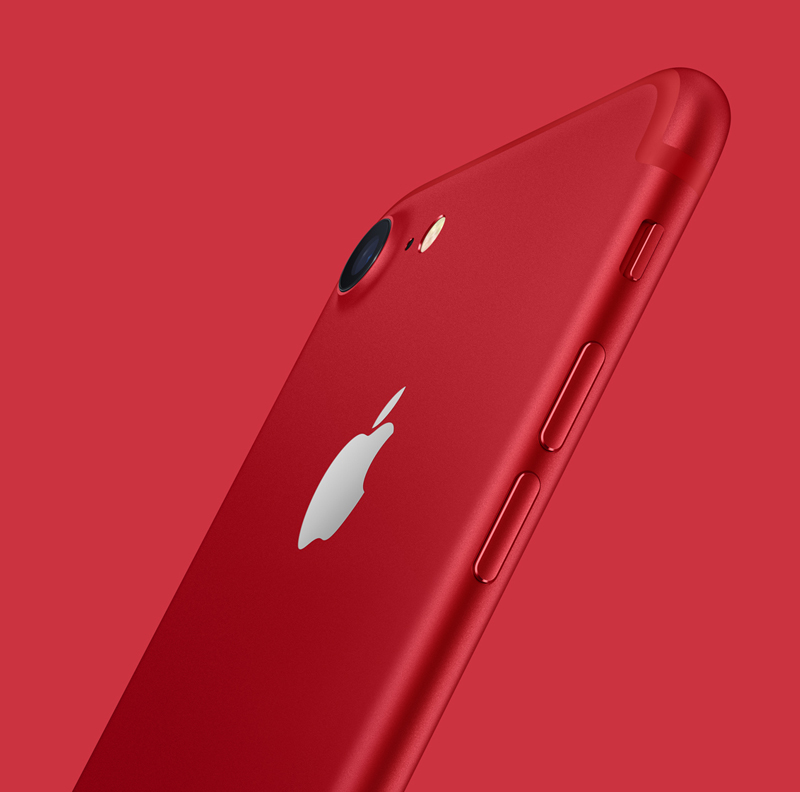 Easing our expectations and laying all the red iPhone rumours to rest, Apple confirms in on a Special Edition crimson-hued iPhone 7 and 7 plus. The red aluminium finish iPhone that will be available worldwide this March 24th onwards comes with 128GB and 256GB storage.
If you're looking for a reason to buy it, this red movement is a celebration of Apple's 10 year anniversary with RED, the organisation founded by Bono and Bobby Shriver back in 2006 to fight past and current matters relating to HIV/AIDS. 
Apple's CEO, Tim Cook says, "The introduction of this special edition iPhone in a gorgeous red finish is our biggest (PRODUCT)RED offering to date in celebration of our partnership with (RED), and we can't wait to get it into customers' hands."
Proceeds from the red iPhone 7 and 7 plus will go towards RED's funds' recipient, Global Fund. Although how big a percentage of the sales that will go to RED hasn't been specified, Deborah Dugan, CEO of RED has mentioned: "Apple is the world's largest corporate donor to the Global Fund, contributing more than $130 million as part of its partnership with (RED)."
Well, do you still need another reason to get on the red iPhone bandwagon?
The red iPhone 7 goes on sale from MYR3,699 and the iPhone 7 Plus from MYR4,299. Get more information at the official website here.