From the cosy Weasley Burrow to the mysterious Riddle House, here are seven Potter-reminiscent vacation rentals on HomeAway to rediscover the tale of The Boy Who Lived.
Calling all Potterheads, can you believe it has been 20 years since J.K Rowling first published Harry Potter and the Philosopher's Stone? Sigh. We still can't get over the fact that the best-selling seven-part book series has wrapped up, and no, The Cursed Child doesn't really count in our opinion.
Fortunately, there's another way to immerse into the Wizarding World of The Boy Who Lived – by living like our favourite characters of the book; or at least in close representations of their homes (we're still looking for that enchanted self-cooking kitchen).
From the cosy Weasley Burrow to the mysterious Riddle House, here are seven Potter-reminiscent vacation rentals on HomeAway to rediscover the tale of The Boy Who Lived.
Hogwarts Castle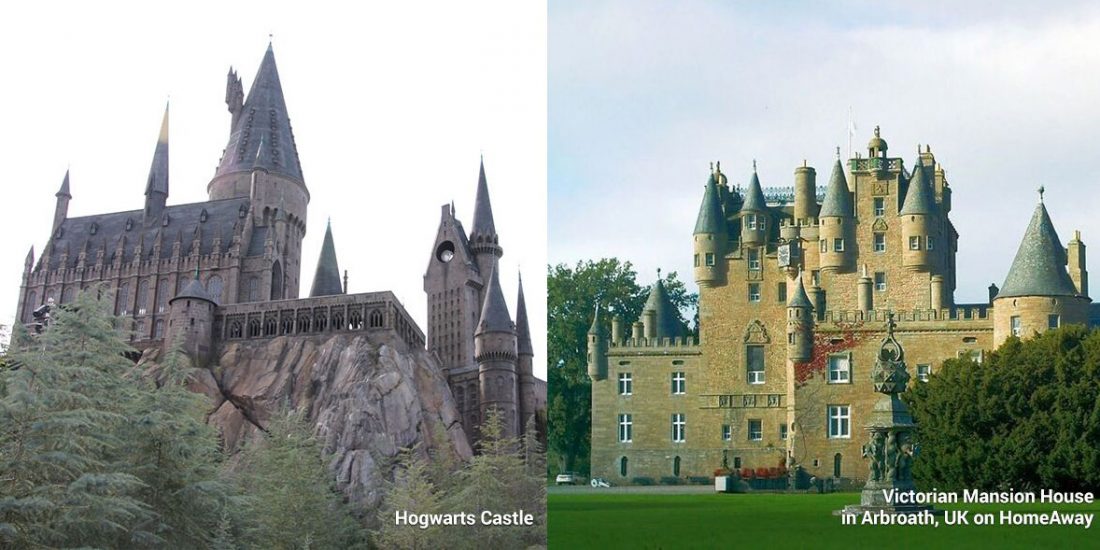 Don't fret if you didn't get that letter from Hogwarts, we know just the place to escape from this humdrum world of muggles. This Victorian mansion has 14 bedrooms, a living room with a fireplace, a fully-equipped kitchen, dining room, and nine bathrooms – all catering to a maximum occupancy of 28 guests. Time to plan that Harry Potter-themed birthday or wedding party! W homeaway.com
The Weasley Burrow

We can't think of a home cosier than the Weasley's, and this Great Higham Barn and Oast cottage pleasantly brings their homely abode to mind. Housing 11 bedrooms, six bathrooms, a private pool and barbeque site with surrounding farmland large enough to play Quidditch, this English cottage will surely portal your friends and family to the Burrow – no Portkey needed. W homeaway.com
Hagrid's Hut
Hagrid's home at the edge of the Forbidden Forest may not seem like the best (or safest) place for a vacation, but think of this exterior-lookalike hillside barn in Lake District National Park as a modern-day version of it. It's snug on the inside with two bedrooms and bathrooms, living room, library and kitchen, and serene on the outside with magnificent views of the countryside. You can even bring your own Fang along too. W homeaway.com
Malfoy's Manor
The Malfoys certainly knew how to live well, material-wise, if not morally. After all, they were one of the wealthiest families in Hogwarts. Experience their lavish lifestyle in this Edwardian castle located in the Dunskey estate, surrounded by 2000 acres of glen walks, forests, beaches lochs and award-winning walled gardens and waterfalls to explore. Dobby may now be a free elf, but you'll have an onsite chauffeur, chef, masseuse and staff to cater to your every need at the mansion. W homeaway.com
Headquarters of the Order of the Phoenix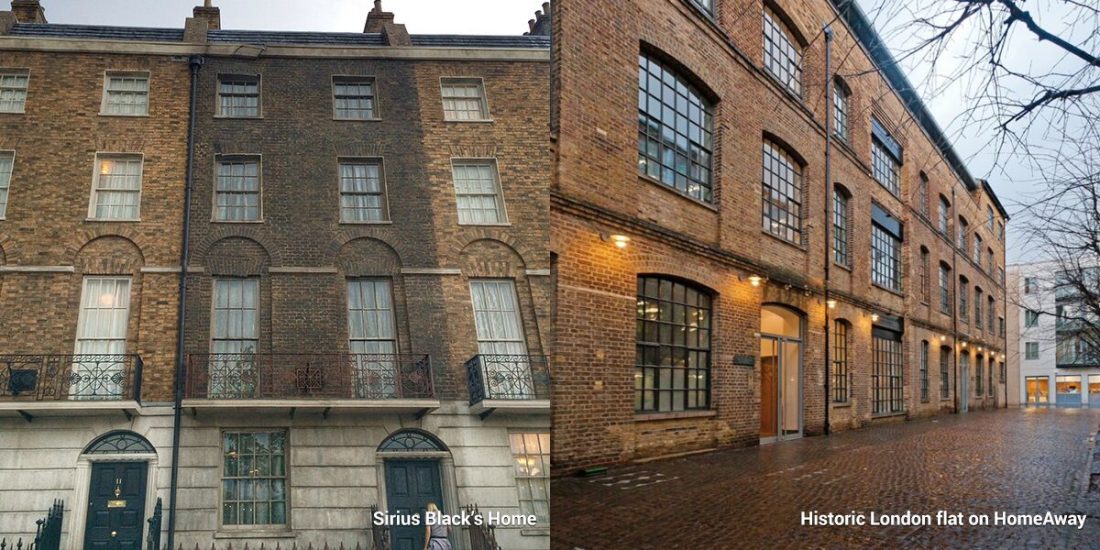 Since the Order's Headquarters aka Sirius Black's home at Grimmauld Place was protected by a Fidelius charm, it's impossible for muggles like us to spot, but you definitely can't miss its London flat twin. Only a minute's walk away from King Cross Station, this single bedroom flat makes a great hideout for solo or couple travellers exploring central London. And there's hope for you to catch the train to Hogwarts at Platform 9 3/4 nearby! W homeaway.com
The Riddle House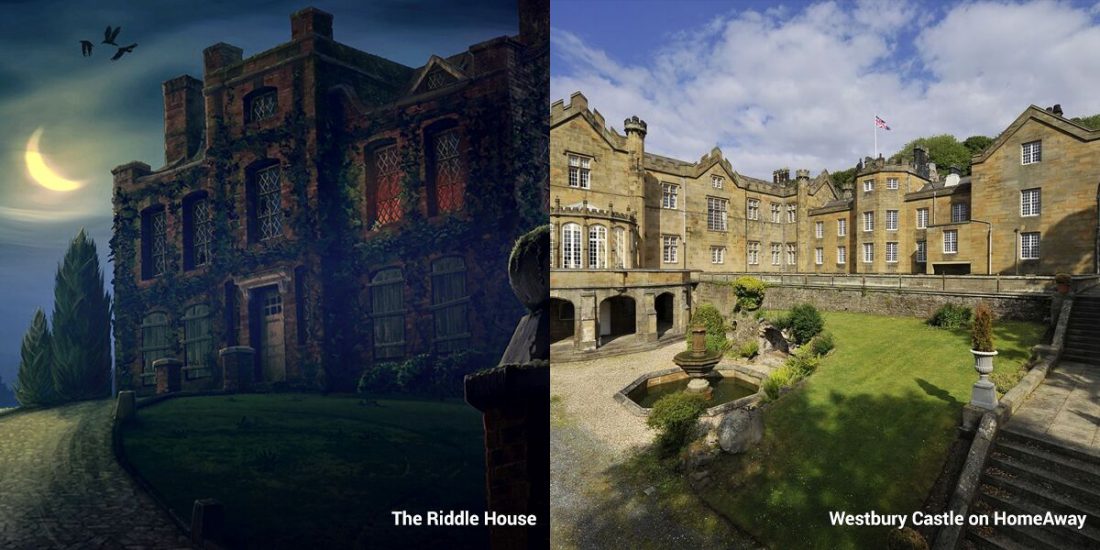 It takes real guts to stay in the Riddle House, after what Lord Voldemort did to his family. Thankfully, the grand Grade 11 listed Westbury Castle only mimics the best parts of the Riddle property, minus the creepy history. Enjoy stunning architecture and numerous rooms and facilities that can accommodate up to 34 guests, with a spacious terrace outside for when you solemnly swear that you're up to no good. W homeaway.com
Shell Cottage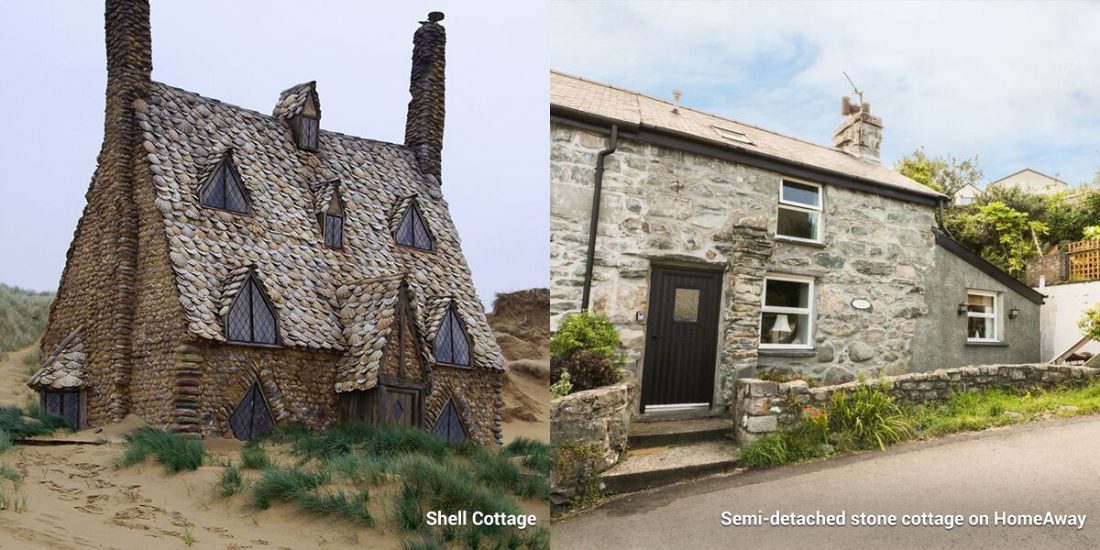 After Bill and Fleur's wedding, the couple took up residence at the charming Shell Cottage (where our favourite house elf, Dobby was buried in the garden). Bearing resemblance to their quaint and romantic home, this semi-detached cottage near Harlech Castle makes a great escape for couples looking for somewhere private and unpreturbed. Plus, there are lovely views of the ocean and beach not far off – just like Shell Cottage in the movie. W homeaway.com
For more information or bookings, visit their official website at homeaway.com.my.
Images: Courtesy of HomeAway