TThe superhero series, Ms Marvel, is making waves as it debuts Marvel's first Muslim Pakistani superhero from New Jersey. Boasting a 95% critic score on Rotten Tomatoes, critics appear to be loving the series, with the consensus being that it's stylish, charming and fun for the whole family. Despite the fact that comic book fans were previously familiar with Kamala Khan's incredible past, Ms Marvel's origins, including her powers and ancestry, have been altered by Marvel Studios. The series premiered on Disney Plus on 8 June 2022.
Ms Marvel joins the MCU in phase 4 and will undoubtedly stick around for the years to come. Before trying out the series, you might want to catch up on some interesting facts regarding her character in the show and comics.
Here are 7 facts you should know about Marvel's first Muslim superhero.
Ms Marvel debuted in 2014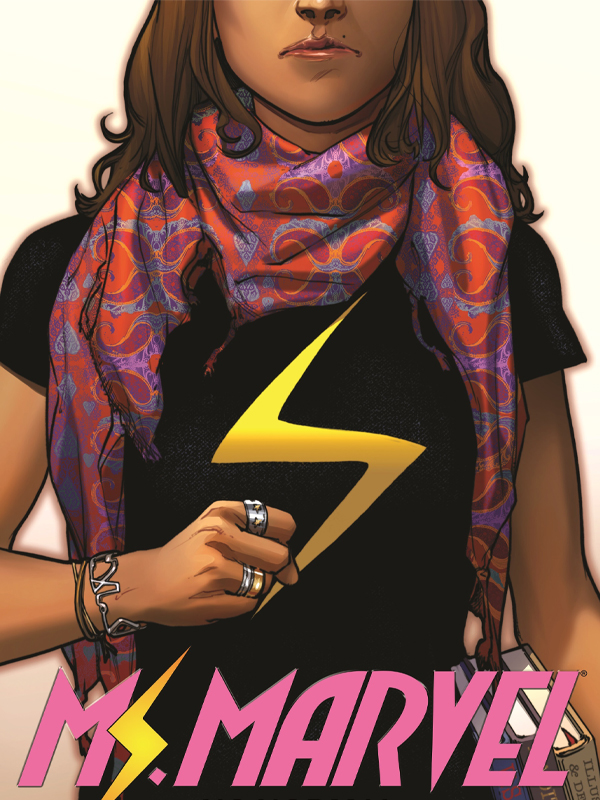 Sana Amanat, Stephen Wacker, writer G. Willow Wilson, and artists Adrian Alphona and Jamie McKelvie collaborated to create Kamala Khan. Ms Marvel, which debuted in 2014, was Marvel's first ever Muslim heroine to get her own comic book. Her comic story begins when she witnesses Captain Marvel save a bunch of bystanders and later learns she also possesses superhuman abilities.
When the Terrigen Mists, a powerful transforming agent used by the Inhumans to activate their capabilities, were released into Earth's atmosphere, they awakened a number of latent Inhuman genes, with some, like Kamala, achieving extraordinary abilities. The series has altered Ms Marvel's origins, since she no longer derives her powers from the Terrigen Mists, meaning that she is no longer an Inhuman. Many fans believe that Marvel was motivated by the failure of the Inhumans (2017) series to reverse course and ignore the Inhumans entirely. However, with the recent appearance of Black Bolt (leader of the Inhumans) in Doctor Strange in the Multiverse of Madness, the Inhumans might just have a future in the MCU.
Different power set in the comics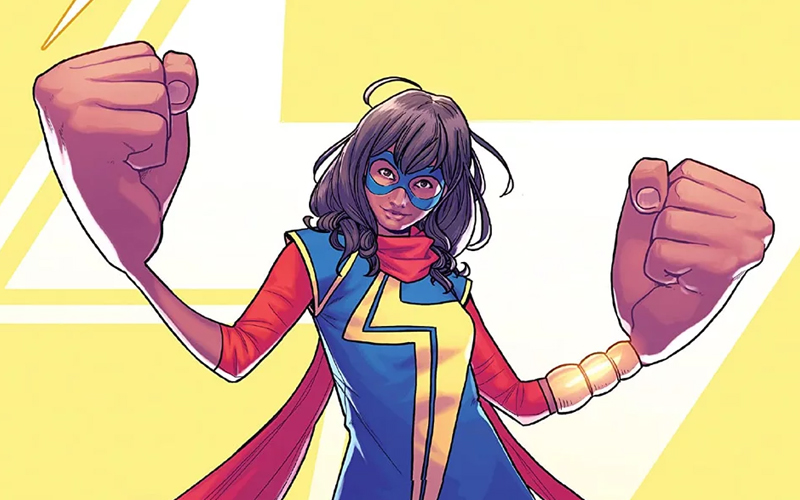 Fans of the comics have been upset by Kamala's power shift in the show, in which she no longer produces her iconic polymorph skills but instead manifests cosmic energy. She can stretch and morph her body at will (much like Mr Fantastic) in the comics, "embiggening" her fist during combat. The show takes a different approach to her power set, with her grandmother's bracelets giving her the ability to manipulate energy.
Iman Vellani is a Marvel superfan
It's no doubt that newcomer Iman Vellani's infectious enthusiasm for the role has helped fans realize how perfect she is for the role. Having been a lifelong Marvel fan, she cosplayed as Ms Marvel back in 2017, only to star as the character herself years later. 
She will fight alongside Captain Marvel in The Marvels (2023)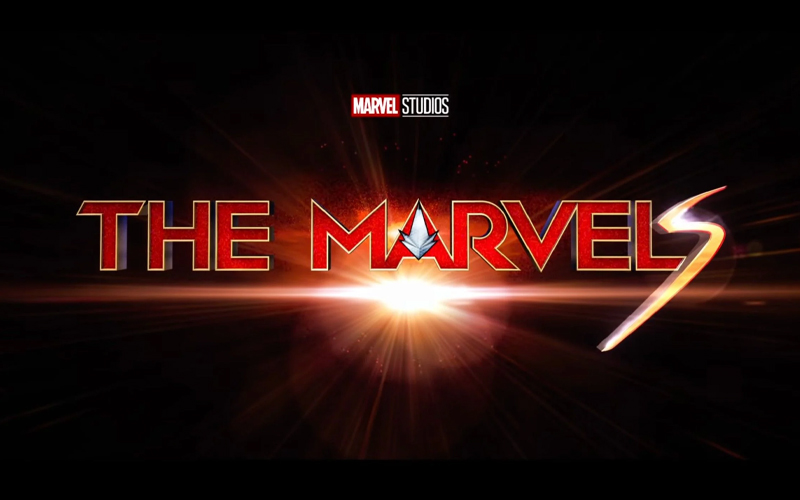 Captain Marvel 2 – entitled The Marvels – will be released in 2023, with Marvel Studios President Kevin Feige confirming Kamala Khan/Ms Marvel's presence in the film. Iman Vellani will reprise her role as Khan, while Teyonah Parris will reprise her part as Monica Rambeau from WandaVision. Fans who wish to witness Carol Danvers interact with Kamala, her biggest fan, will get their wish when the film premieres on July 28, 2023.
She has a fun supporting cast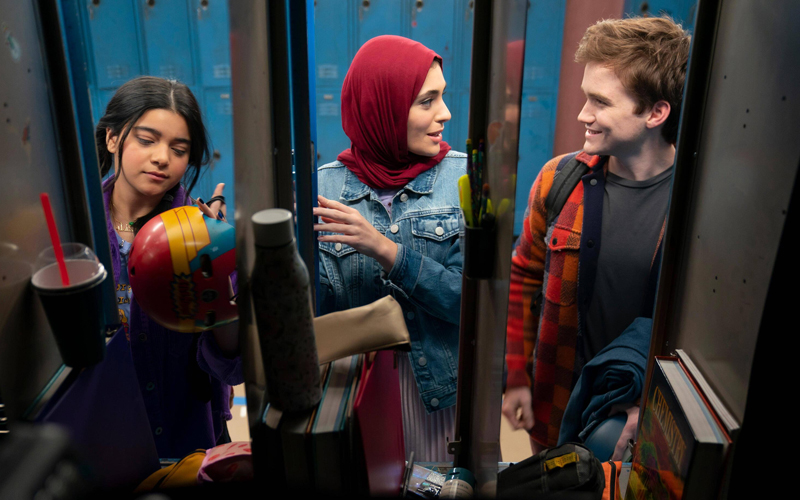 Kamala Khan is accompanied by a cast of friends and family who act as her moral support, much like in the comics. Bruno Carrelli, Nakia Bahadir, her parents, and others are always there to guard her back and help her problem solve when it comes to taking down bad guys. Unlike Peter Parker, Kamala Khan appears to have a more balanced supporting cast that has yet to turn bad.
She is a member of the superhero team, the Champions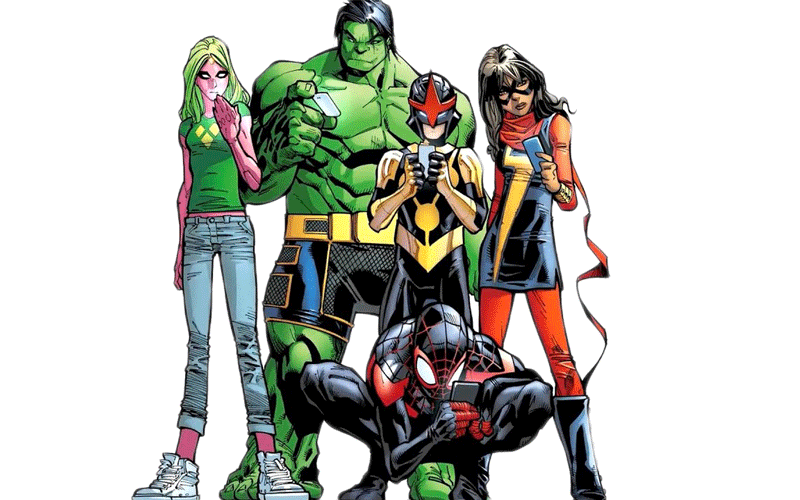 Ms Marvel had put together a superhero team comprised of young heroes. Following the departure of Ms Marvel, Spider-Man, and Nova from the Avengers, the Champions were founded when the trio became disillusioned by their elders' behaviour, particularly during the second superhuman Civil War. The young heroes wanted to change the public's perception of superheroes in general, so they quickly enlisted the help of other teens who shared their goals. Its members include Spider-Man, Nova, Hulk (Amadeus Cho), Wasp, Ironheart, and others.