His name first made rounds on the lips of Malaysian back in March this year when he defeated world number two Viktor Axelson to win the All England Open Badminton Championships.
Lee Zii Jia, Malaysia's only badminton singles representative in the Tokyo 2020 Olympics has been steadily climbing the ranks of badminton stardom since. After a straight win over Brice Leverdez of France in the Group M play-offs yesterday, he is set to meet Chen Long of China in today's Round of 16.
Ahead of the match, here are 6 things to know about the 23-year-old Malaysian top seed.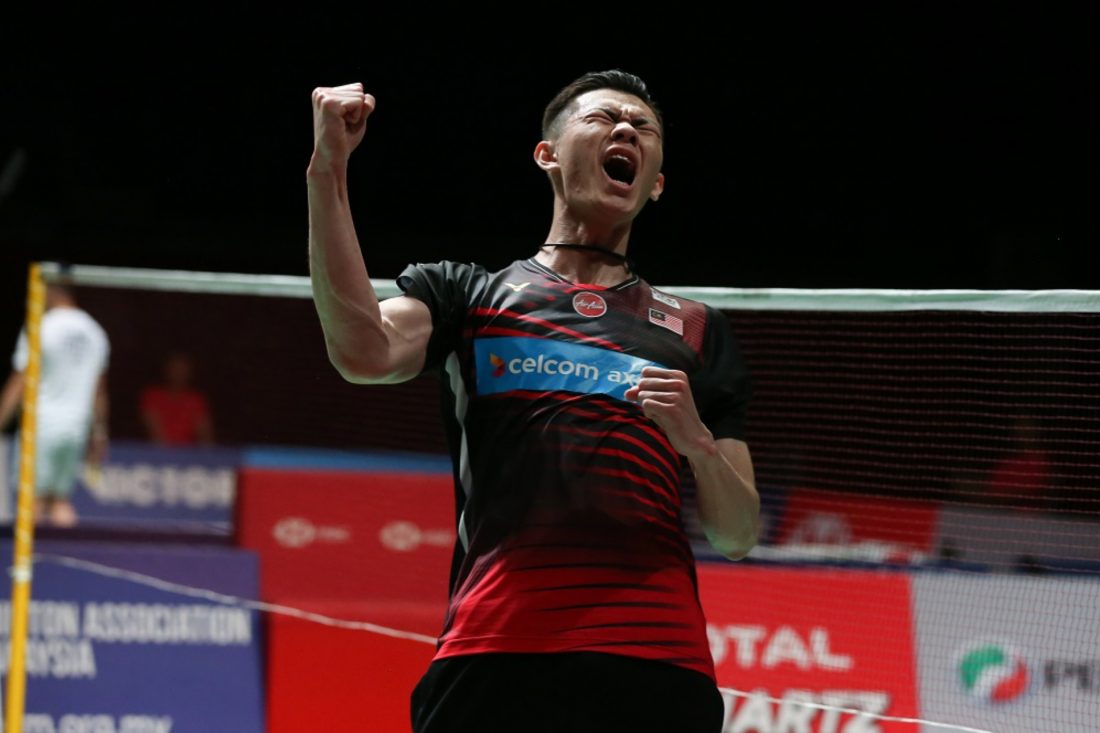 Kedah-born, Malaysia-bred
Lee was born in Alor Setar, Kedah on 29 March 1998. He went to primary school at SJK (C) Keat Hwa (H), where he was already showing great talent for badminton. At 13, he was drafted into the Bukit Jalil Sports School after sweeping the Under-12 competitions of his hometown.
Family of sportsmen
He hails from a family of sportsmen with parents Lee Chee Hin and Leow Siet Peng both being former national basketball players. It was his father who first brought him to a badminton club in Kedah when Lee was 6 years old and handed him his first racquet. "I started playing just for health reasons before improving better and better," he is quoted as saying on his Badminton World Federation profile.
Trained by former champions
Having gone professional since 13, and winning the Perak and Selangor Badminton Opens at 17,  Lee is trained by various former national badminton champions, including Datuk Misbun Sidek and Datuk Tey Seu Bock. He also had a stint under former Indonesian badminton champion Hendrawan.
Basketball is also in his game
During badminton off-seasons, he unwinds by playing basketball, an influence from his parents who continue to coach the SMJK (C) Keat Hwa team in Kedah. Standing at 186 metres tall, Lee names the LA Lakers as his favourite NBA team, and Lebron James and the late Kobe Bryant as his favourite players.
Datuk Lee Chong Wei on speed dial
Lee shared with the Olympics International Committee that he doesn't want to be compared to another Malaysian national shuttler Datuk Lee Chong Wei. "I have my own journey," he told Channel News Asia. However, he has immense respect for his predecessor, whom he considers one of his role models and has on speed dial. He adds that Datuk Lee is always up for a call or a meet-up with helpful advice to share.
First Malaysian to win the All-England since 2017
Lee's win at the March All England champhionships is a much welcomed one because the last time Malaysia won it was in 2017 by Datuk Lee Chong Wei. Lee joins only a few other shuttlers who has wins in the BWF Tour Super 1000 tournaments. They are  Wong Peng Soon (1950, 1951, 1952, 1955), Datuk Eddy Choong (1953, 1954, 1956, 1957), Tan Aik Huang (1966), Muhammad Hafiz Hashim (2003), and Lee Chong Wei (2010, 2011, 2014, 2017).
No.8 in the world, no.1 in our hearts
Lee currently ranks number 8 in the world, making him also the only Malaysian shuttler in the top 10 of the Badminton World Federation World Rankings. In the hearts of Malaysians everywhere, he is already number one as he carries the nation's hope to our maiden Olympic gold.
(Photos: Badminton World Federation)