One of these beauties is sailing off to the Antartic later this year, in case you want to join in.
Superyachts are synonymous with status symbols amongst billionaires and industry magnates to cruise the seas in privacy. The Singapore Yacht Show (SYS), Asia's premier boat and yacht exhibition has just cruised by giving nautical lifestyle enthusiasts a glimpse into some of the best vessels for a voyage over the seven seas.
The show attracted more than 15,000 people, ranging from those expecting to see, buy or charter some of the world's most desirable sail and motor yachts. Some of the world's leading superyacht builders and dealerships, including Simpson Marine, Princess Yachts and Ferretti Group were seen at the event, showcasing their spectacular vessels.
Here are some of the most outstanding superyachts that docked at ONE ̊15 Marina Sentosa Cove for the Yacht Show. We would love to pack our bags and head off to the horizon in one of these beauties.
Seawolf, Seawolf Expedition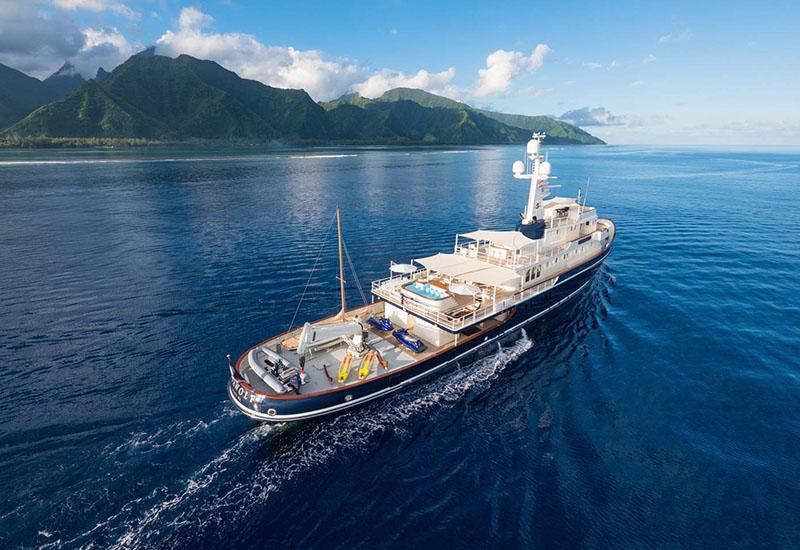 The magnificent 59 m Seawolf is designed with your comfort in mind. It comes with luxurious accommodation and a world-class crew that has vast experience in expedition yachting. If you are interested to get a taste of the high life on a yacht, the vessel is Antarctica-bound later this year, just FYI. W seawoldexpedition.com
Be Mine, Simpson Marine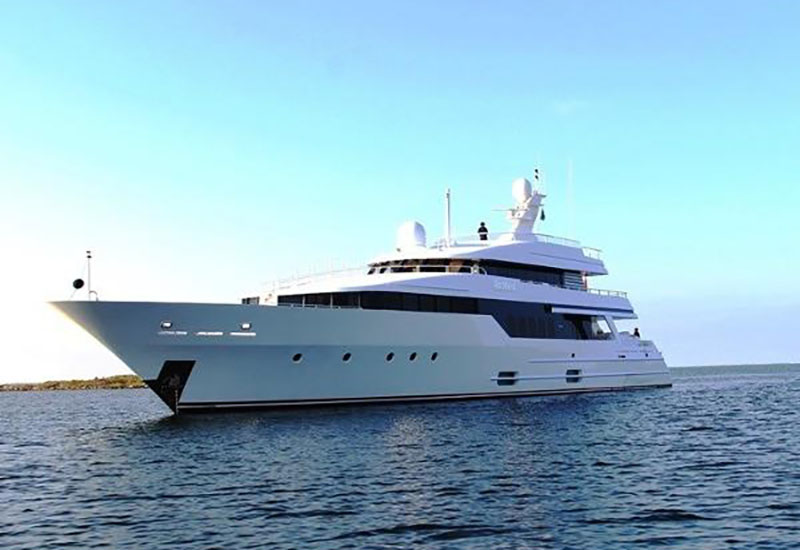 The luxurious interior of this 40m custom is done by famed Italian designer Celeste Dell'Anna, and was previously names Leonora. It was built by Lürssen in Germany at their Bremen shipyard in 1991 and later refitted in 2017 in New Zealand. This luxury vessel's sophisticated exterior design and engineering boast the touches of the German design studio, Beiderbeck Designs. W simpsonmarine.com
La Numero Uno, Yacht Services Thailand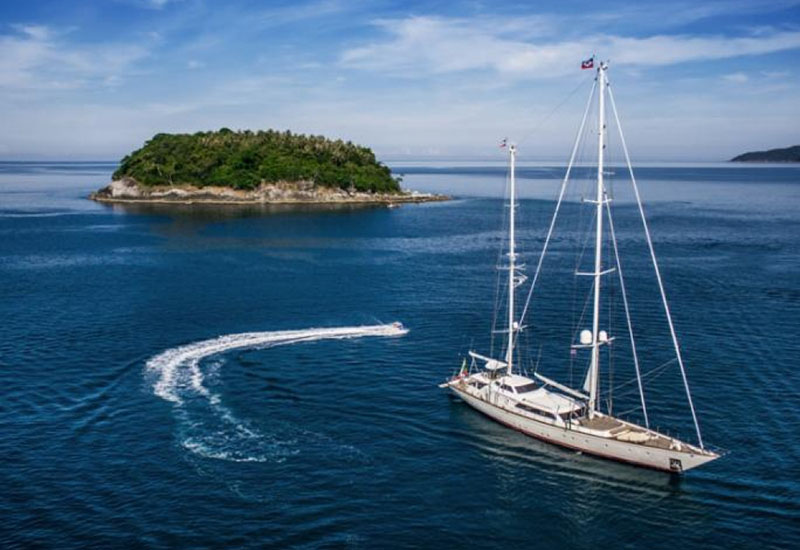 This superyacht has some impressive leisure and entertainment facilities making it perfect for a nautical adventure with family and friends. La Numero Uno's interior layout sleeps up to 14 guests in 5 rooms, including a master suite, 2 double cabins, 2 twin cabins and 2 pullman beds. The vessel is also capable of carrying up to 6 crew members onboard to ensure a relaxed luxury yacht experience. W saillanumerouno.com
Tecnomar Evo 120 Ice White Edition, The Italian Sea Group
The newly launched Tecnomar Evo 120 Ice White Edition is an Italian design icon that is a perfect anagram of performance, style and incredible engineering. The vessel cruises at 23 kn and reaches a top speed of 25.5 kn. The four double cabins interior can comfortably accommodate 10 guests and bears the touches of luxury yacht designer, Gian Marco Companino. W technomar.com
Dolce Vita, Asia Marine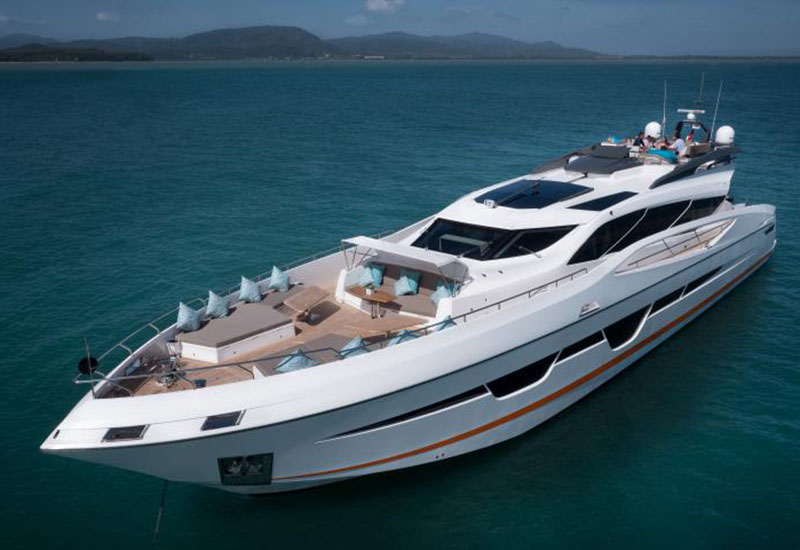 Dolce Vita is one of Asia Marine's largest luxury yachts available for charter. The customised Numarine 105XL is fully equipped for all your needs, be it an overnight trip or a long-distance expedition. All your whims and fancies will be catered to by a highly experienced crew. From the lavish lounge and dining space to the galley and the opulent spacious cabins, you can be assured of a first-class yachting experience. W asia-marine.net
Princess 30M, Boat Lagoon Yachting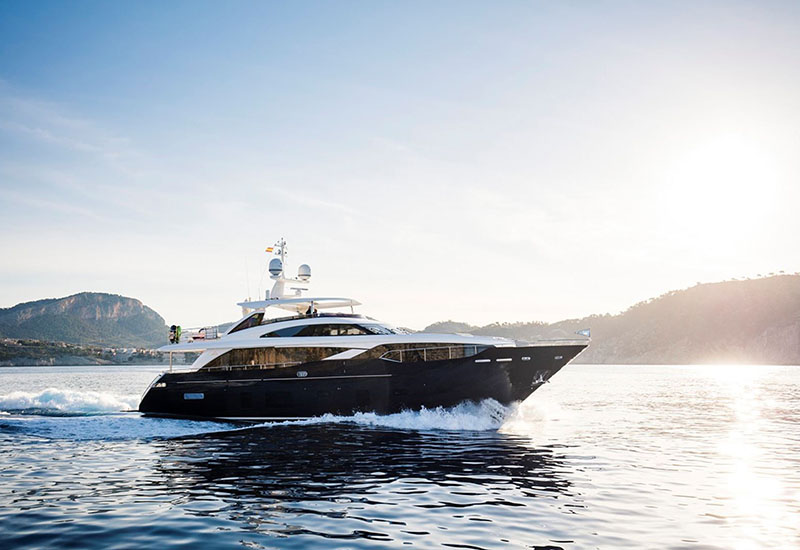 Step into the Princess 30M to experience the most luxurious raised pilothouse yachts in the world. It has remarkable sophistication with ample space on the flybridge that can accommodate sun loungers, sofas, dining area, a wet bar and even a spa bath! The handcrafted finish throughout the vessel adds on to its remarkable design. Guests onboard can be cosseted with three or four beautifully appointed en suite cabins that they can choose from. W princessyachts.com
Images from respective establishments.