From pristine beaches to majestic rainforests, Sabah has it all.
Amongst the perks of being in a tropical country includes the endless list of exotic destinations to pick from. Sabah is nothing if not exotic. Hop on a three-hour flight from Kuala Lumpur to Kota Kinabalu to start your tropical adventures in a trail of pristine beaches, lush rainforest and UNESCO World Heritage sites.
Just because you are closer to nature, doesn't mean you have to compromise on your creature comforts. There are more than enough lavish resorts and hotels to choose from as you make your way across Sabah.
These are the few that we have our sights set on.
Shangri-La Tanjung Aru Resort and Spa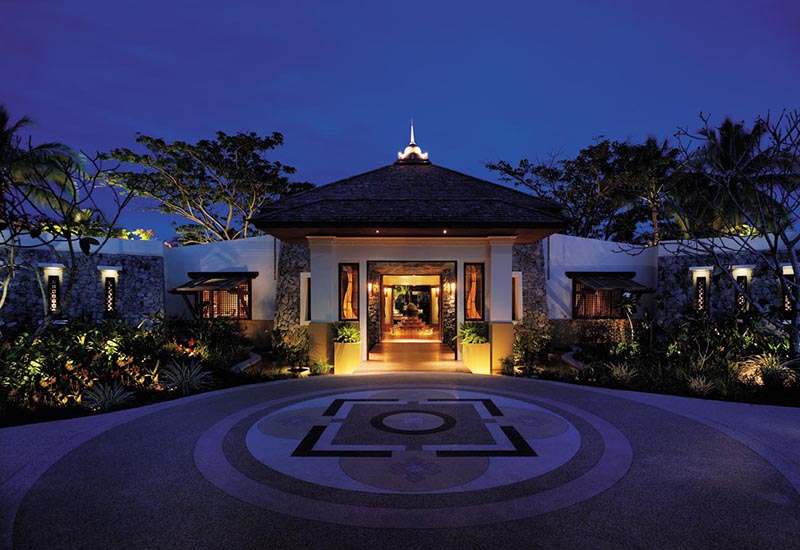 Located at Kota Kinabalu, this makes a great stop for those who don't want to stray too far from the city. Enjoy the comforts at this idyllic beachfront resort that is about 10 minutes from Kota Kinabalu Airport. Alternatively, go island hopping from STAR Marina, the private jetty exclusively owned and operated by the resort. The neighbouring islands are part of the Tunku Abdul Rahman Marine Park. The clear blue waters surrounding the islands offer an amazing snorkelling experience with tropical fish and coral. W shangri-la.com
Le Meridien Kota Kinabalu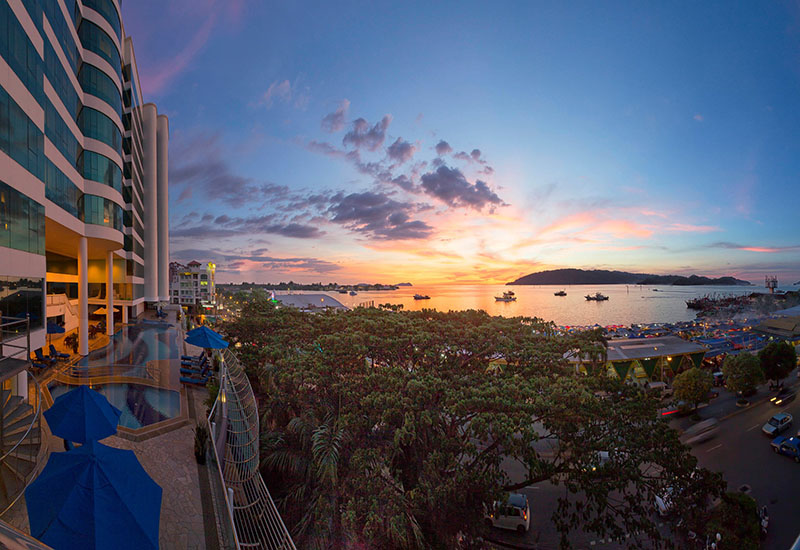 This is an urban sanctuary in the bustling city of Kota Kinabalu. Take in the views of the seafront as well as the bustling city from this lavish hotel. Lose yourself to the beauty of the Bornean sunset at the leisure outdoor pool and sundeck, while sipping cocktails from the sunset poolside bar. Get little knickknacks to take home and sample local cuisine at Gaya Street, just a 10 minutes' walk from the hotel. W marriott.com
Poring Hot Spring and Nature Reserve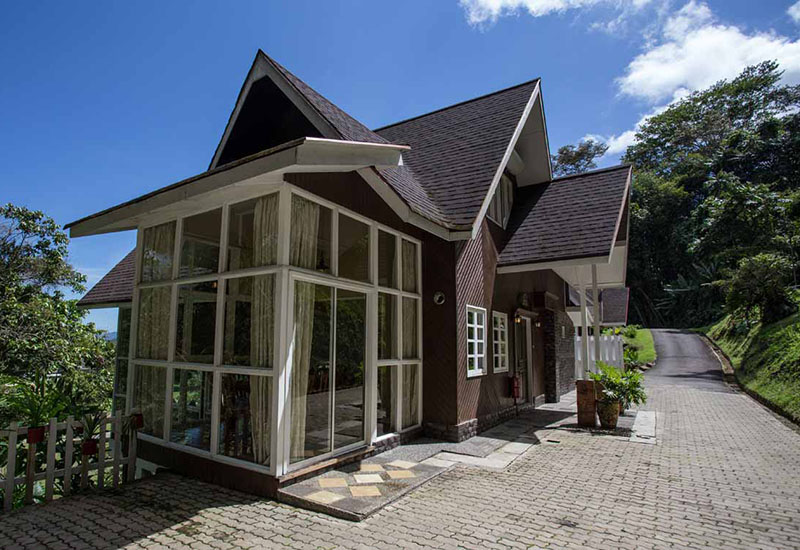 This is possibly the retreat with the best view in Malaysia, located right at nature's doorstep. Situated about 40km from Kinabalu Park, it is famed for its hot spring. It is a popular spot amongst hikers to soothe tired muscles after a long climb up Mount Kinabalu. There are nine airy and spacious accommodation units with all the necessary fittings to rest weary bones in. While you rest there, enjoy its butterfly farm, orchid garden, several bird-watching spots, and a breath-taking treetop walk on a 43-meter tall canopy walkway. W suterasanctuarylodges.com.my
Manukan Island Resort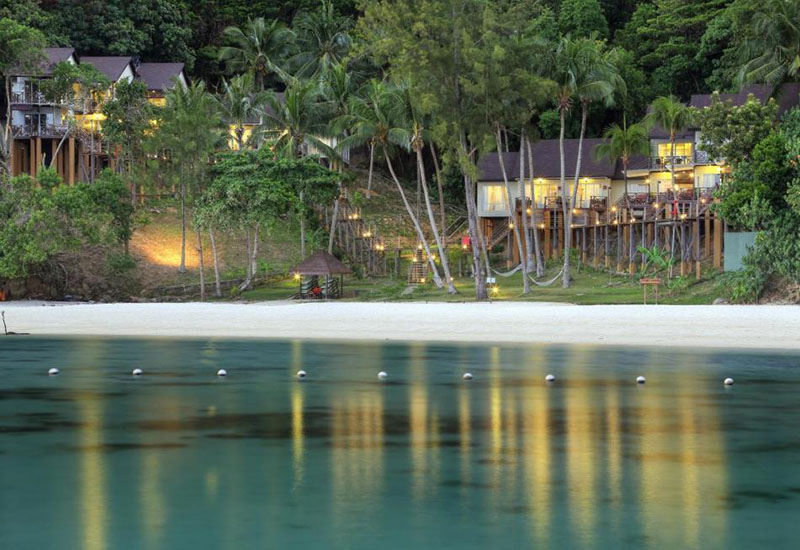 Perched on the second largest island in the Tunku Abdul Rahman Marine Park, the resort is surrounded by protected coral reef, pristine rainforest and beautiful white sand beaches. Enjoy an endless variety of water sports or go on a glass-bottomed boat ride to enjoy the colourful marine life. In this island, it is all too easy to lose yourself in the tranquil beauty of nature. W manukan-island-resort.com
Gayana Marine Resort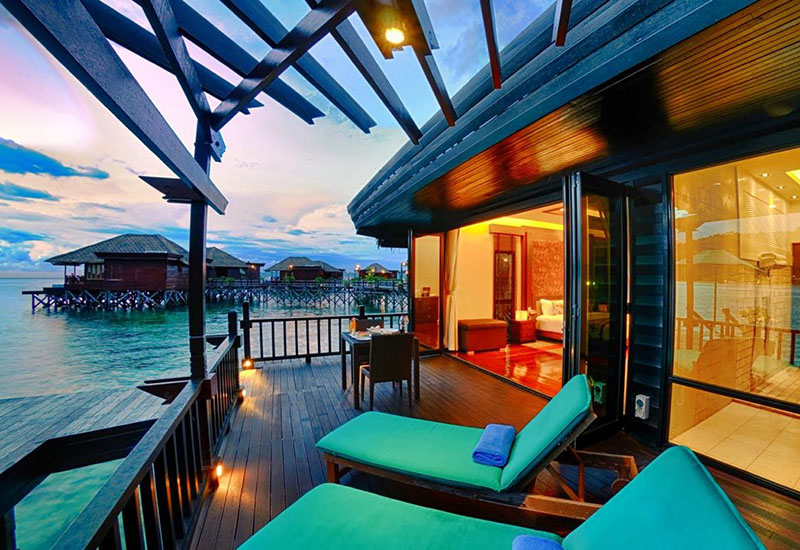 Nestled at the edge of a mangrove forest in Gaya Island, the resort has 45 overwater tropical villas with views of either the aquamarine sea, mangrove forest or tropical jungle. This is also the only resort with a marine ecology research centre, advocating the conservation of the endangered giant clams as well as restoring the coral reefs. W echoresorts.com
Gaya Island Resort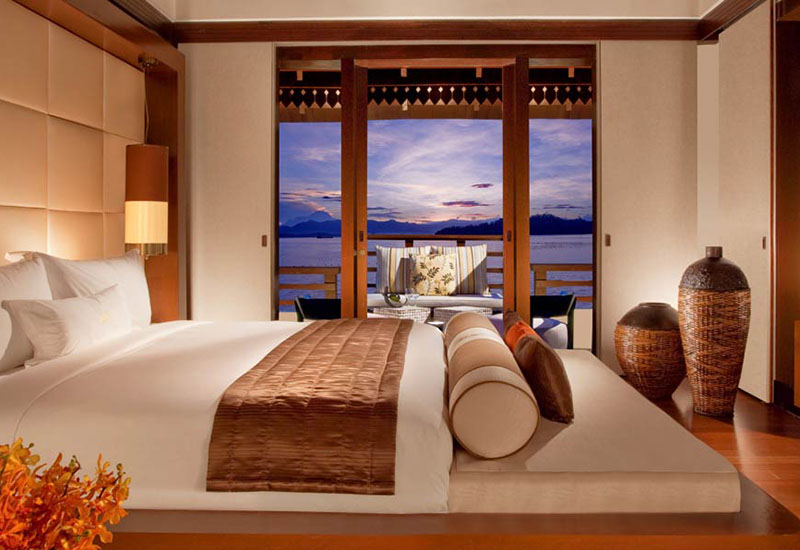 Not to be confused with Gayana Marine Resort, Gaya Island Resort is located at the pristine beach of Malohom Bay. Set within the Tunku Abdul Rahman Marine Park, the resort is committed to ecologically-sustainable practices to minimise carbon footprint. The eco-warrior within you will enjoy wonders of Gaya Island including the sighting of proboscis monkeys, a mangrove tour and witnessing rare flora and fauna on the island. W gayaislandresort.com
Images from respective establishments.