He is the first man in history to lift the title eight times, and he did so without dropping a set.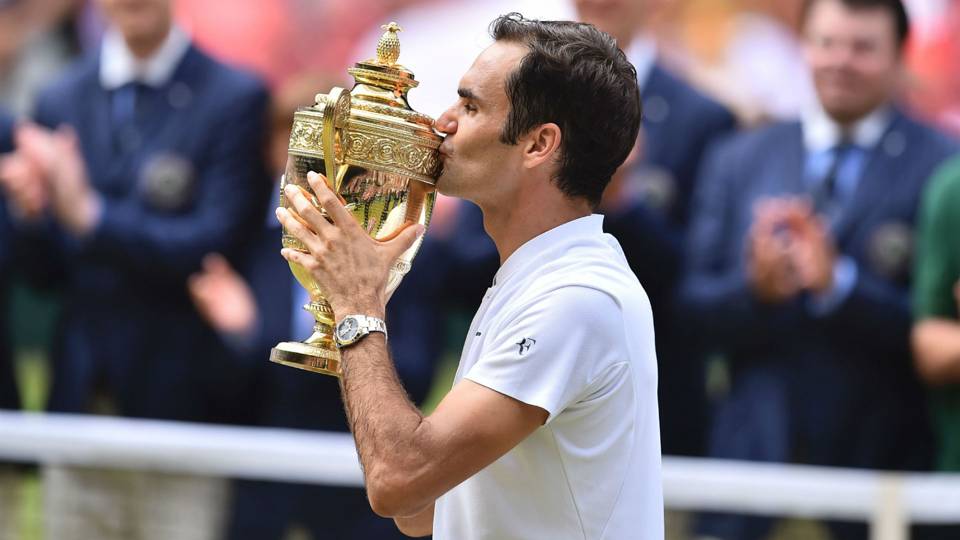 The Wimbledon Championships of 2017 is a memorable one for its men's singles champion Roger Federer.
He is the first man in history to lift the title eight times, and he did so without dropping a set.
His name, his journey, his feat and the other players he's defeated to make it to where he is today are things that easily leave anyone awed; here are more reasons why this 2017 win is even more amazing.
Historic 8th win
Never in the 140-year history of the championships – also known as the most prestigious championship in the world – has one player won the title 8 times. Federer won Grand Slam singles title in 2003, 2004, 2005, 2006, 2007, 2009,and 2012. He is also the only male player in history to reach 11 Wimbledon finals.
No dropped sets
This year's championship is also Federer's first Wimbledon win without dropping a set – he won 6-3, 6-1, 6-4 – making him the second person to ever have done so. The only other player to achieve the same is Bjorn Borg in 1976.
Second oldest man in the finals
At 35 years old (he turns 36 in less than a month), Federer is the second oldest player to make it to the Wimbledon finals, after 39-year-old Ken Rosewall in 1974. Marin Cilic, his opponent in the 2017 finals, is 7 years younger at 28 years old.
0 mid-match injury retirement between players
It was clear that Cilic was hampered by a foot injury that may or may not have contributed to Federer's upperhand in the game but it should be known that both players have a track record of 0 when it comes to retiring form mid-match with injury. That's 1,416 matches for Federer and 742 matches for Cilic with no mid-match retirement from injury.
The most one-sided final in 15 years
Drilling home the fact of just how amazing a track record Federer has carved, Cilic managed to win just 8 games at the final, which is the lowest for a beaten Wimbledon finalist since 2002 when Lleyton Hewitt beat David Nalbandian 6-1, 6-3, 6-2.The most likened match in terms of win is that of Federer vs Andy Roddick in 2009, when Roddick won 39 games; Federer won 38.