We got more of your Friday nights covered.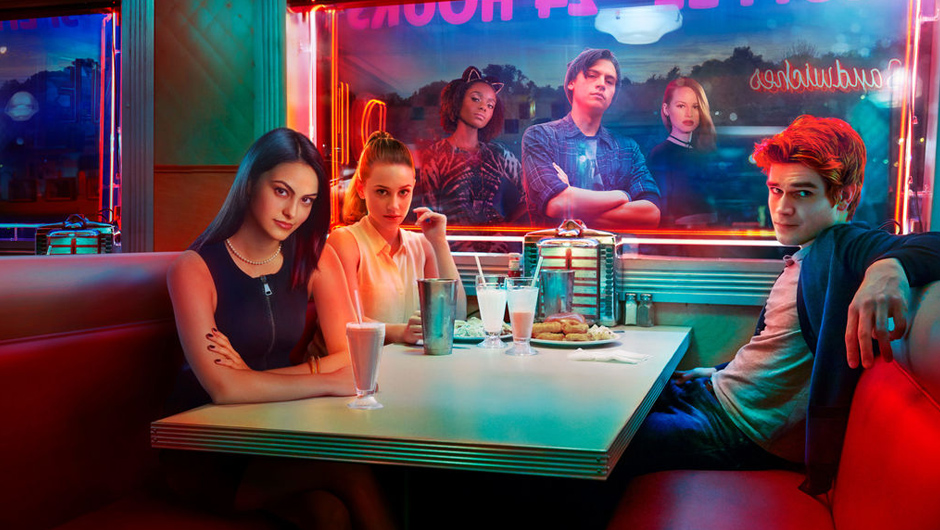 Nights out are great and all, but sometime you just need some time to yourself at home, in bed, with your favourite television show cast. Ever since Netflix was made available here to us last year, our first day of every weekend sees the most of us with our favourite drinks in one hand and eyes glued to our favourite shows.
Last year we weren't left for wanting with Winona Ryder's search for her missing son in Stranger Things, an inside peak into the happenings at Buckingham Palace in The Crown, and a detailed retelling of one of the most high-octane murder mystery of our time in the American Crime Story: The People v OJ Simpson.
This year, we have these…
Santa Clarita Diet
Drew Barrymore plays Sheila (who is admittedly the reason why we decided to check the series out in the first place) who develops an appetite for human flesh. This series brings us through her journey as she, along with her very supportive family, copes with the changes as she tries and digest – pun intended – her new diet and lifestyle that comes with it. We suggest you watch this way before dinner time.
Hot Girls Wanted: Turned On
Hot Girls Wanted: Turned On, is a follow up to the 2015 documentary Hot Girls Wanted on the amateur porn industry, produced by Rashida Jones. Capturing every aspect of what goes on beyond the making of porn in the current digital age, the docuseries explores feminism in the exploitative line, told through and by real stories and young women in the industry.
Riverdale
Riverdale takes everyone's beloved childhood comic and sheds its sunny wholesome small-town vibe to replace it with a darker undercurrent. Archie and the full cast of Betty, Veronica, Reggie and of course, Jughead are thrust directly into the middle of the murder of Jason Blossom. Family, friendship and the ties that bind everything we love about Riverdale are put to the test as the friends try to get to the middle of the mystery in this series executive produced by Roberto Aguirre-Sacasa.
13 Reasons Why
An adaptation of Jay Asher's 2007 novel, 13 Reasons Why chronicles the struggles young adults go through, through the eyes of Hannah Baker. It brings viewers along her pain as she manoeuvres cyberbullying, rape, depression and ultimately suicide, leaving the audience reevaluating how they've been treating everyone around them.
Girlboss
Before we go on, we'll admit, we binged on Girlboss the minute Netflix released it. Who can get enough of the story of the life of Sophia Amoruso's, founder of NastyGal, based on her hit autobiography released in 2014. In the series, Britt Robertson plays Amoruso, who started out with little to no money but an immense passion for fashion at age 22. To make ends meet, she breathed life into vintage clothes and sold them on eBay before that snowballed itself into the now renown online retailer.
Images: Courtesy of Netflix