While its name suggests a Chinese-Latin fusion cuisine, #MrChewSays to leave it at that would be a naive interpretation.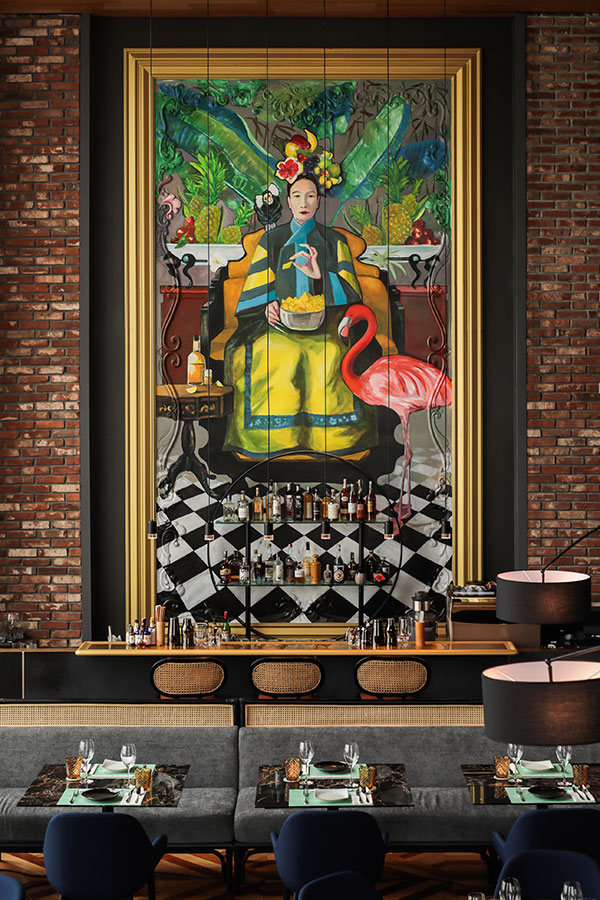 Every corner of Mr Chew's Chino Latino Bar screams for an Instagram photo (swipe left to see more)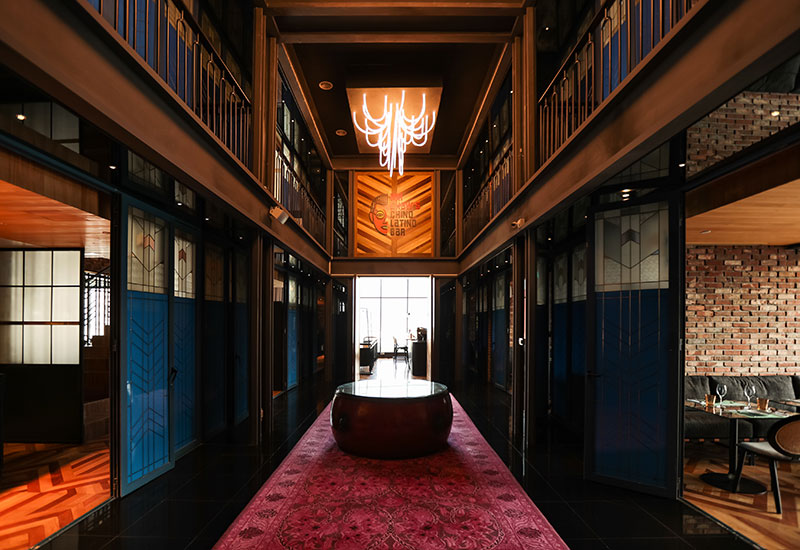 Mr Chew's grand hallway greets you as you arrive on the 14th floor of the WOLO Hotel.
The main dining room has a seating capacity of up to 39 guests.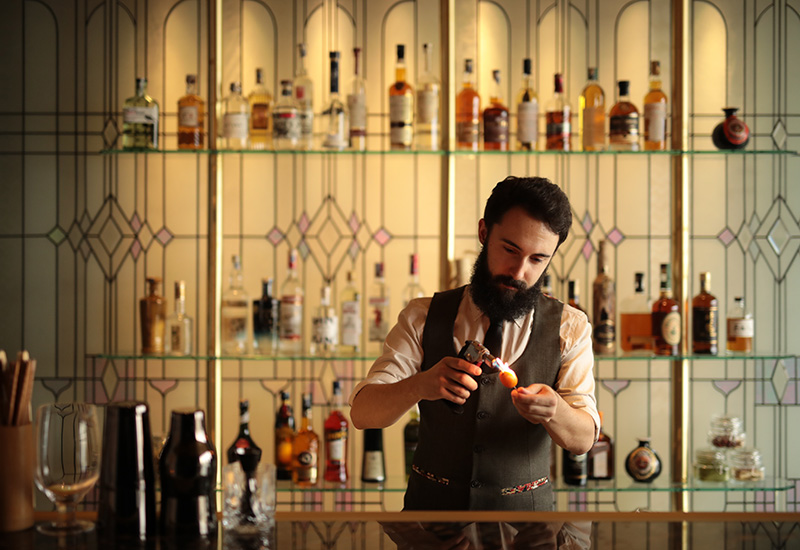 Make your way upstairs to a more cosy and intimate cocktail bar.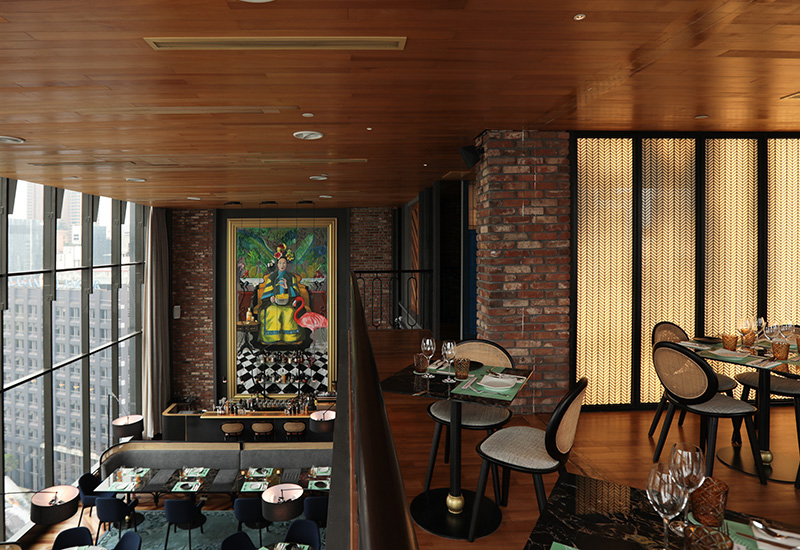 An overlooking view of the main dining hall from the mezzanine floor.
Opening its doors just last month, Mr Chew's Chino Latino Bar is the new "it" place to be for innovative food, creative cocktails, and of course, your Insta-worthy photo background. Located on the highest floor of WOLO Hotel in the heart of Bukit Bintang, the former duplex loft is the brainchild of the award-winning team behind Troika Sky Dining. Think of it as the high-spirited Chinese-Latin younger sister of Fuego and Cantaloupe, if you like.
Given a makeover while keeping certain elements like the hotel bathtub to maintain a cosy feel, it seems like every corner of the renovated Manhattan-esque penthouse screams for attention – and we mean that in the best way. The hand-painted mural of Madam Chew clad in traditional Chinese attire casually helping herself to a bowl of tortilla chips particularly stands out, highlighting the Chino Latino concept of the place.
While the name suggests a Chinese-Latin fusion cuisine, #MrChewSays to leave it at that would be a naive interpretation.  Take a closer look at the menu and you'll notice that Executive Chef James Thong and Chef Ivan Ong have brilliantly paired Asian flavours with South American ingredients and plating, like the Pan Seared Barramundi with Spicy Tamarind Sauce and Avocado Ginger Flower Salsa or the Nori Taco with Sushi Rice. 
Yes, the dishes do look as interesting and taste as appetising as they sound. The food menu offers everything from salads, sides and small plates to buns and 'bigger things' – all of which are Asian in flavour and Latin in spirit; while the cocktail menu leans towards more oriental influences.
After trying a considerable selection of dishes and cocktails, here are our 5 must-try items from their menu.
Cocktail – Mr Chew's Take-Away G&T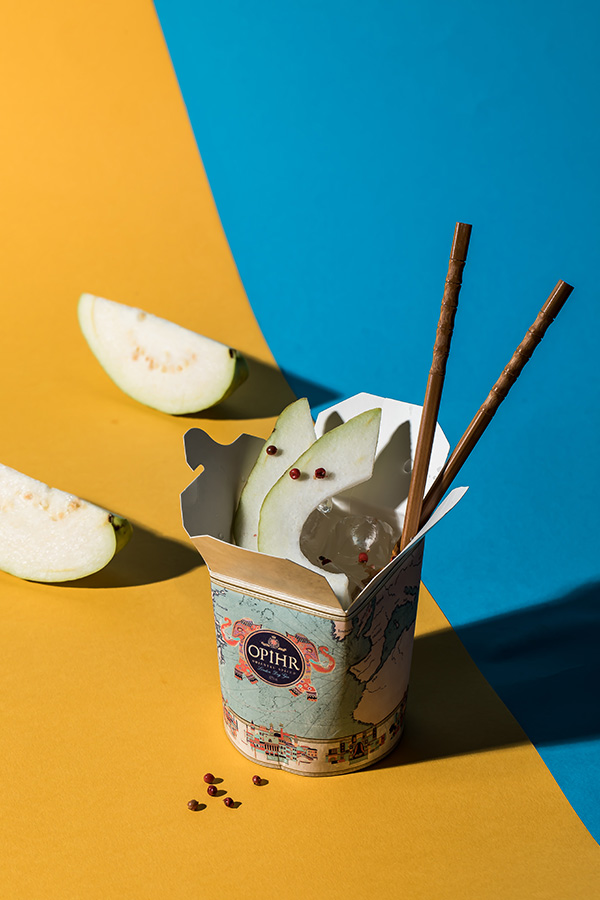 We start off our evening with Mr Chew's Take-Away G&T, a refreshing blend of Ophir gin, pink peppercorn and guava, and Three Cents Aegean tonic. Why is it a must-try? Aside from its cool (and again, Instagrammable) takeaway box, it is a light and easy-going drink to accompany what we assume is going to be a heavy meal and pumps you up for more cocktails later.
Small Plates – Century Egg Somen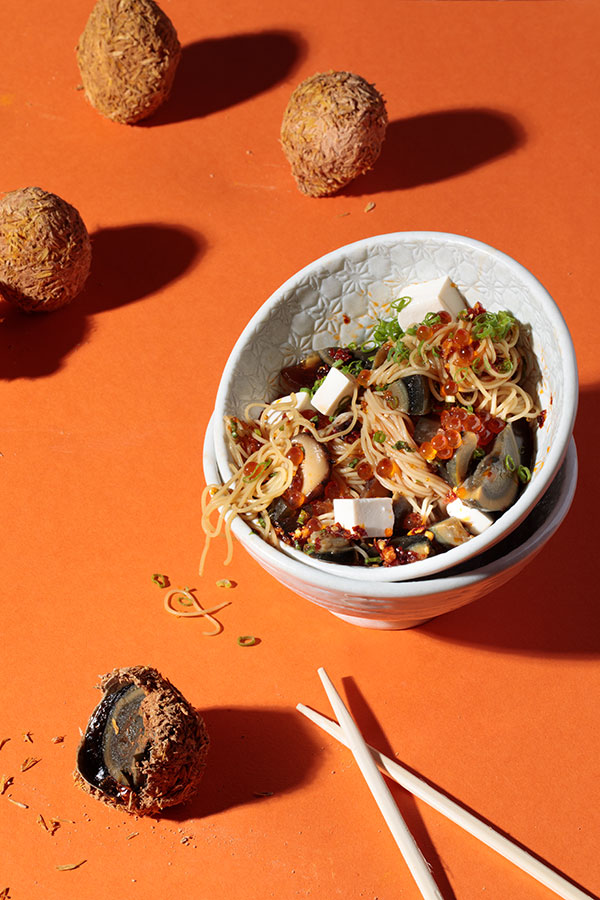 One of the perennial fan favourites since the bar's opening, the century egg somen is served cold with tofu, salmon roe & spicy Szechuan sauce that combine to produce a tantalising bowl of goodness. The tofu cubes carefully balance out the strong savoury bursts from the salmon roe with every spoonful of somen noodles, and the spicy-but-not-too-spicy Szechuan sauce adds a nice kick to the overall taste. The generous servings of century eggs add a nice bite to the dish with its creamy yolk and jelly-like whites.
Rolls, Buns & Dumplings – Catfish Char Siew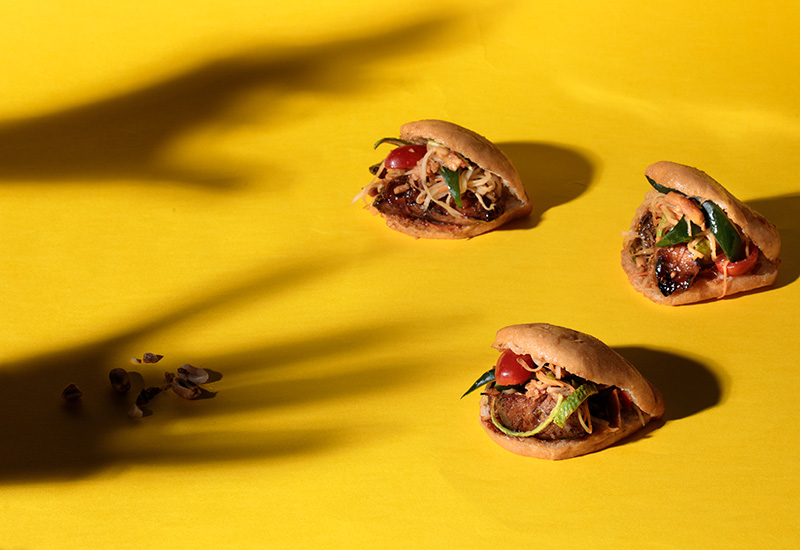 Don't be alarmed: the "char siew" you see in the photo above isn't really pork – it's catfish. In an interesting twist to the typical char siew pau, this crispy deep fried bun (mantou) is stuffed with a fleshy chunk of catfish that has been marinated for 12 hours to draw out its flavours then roasted to lend it its smoky, caramelised texture. Now we'll never look at char siew the same way again.
Bigger Things – Pan-seared Barramundi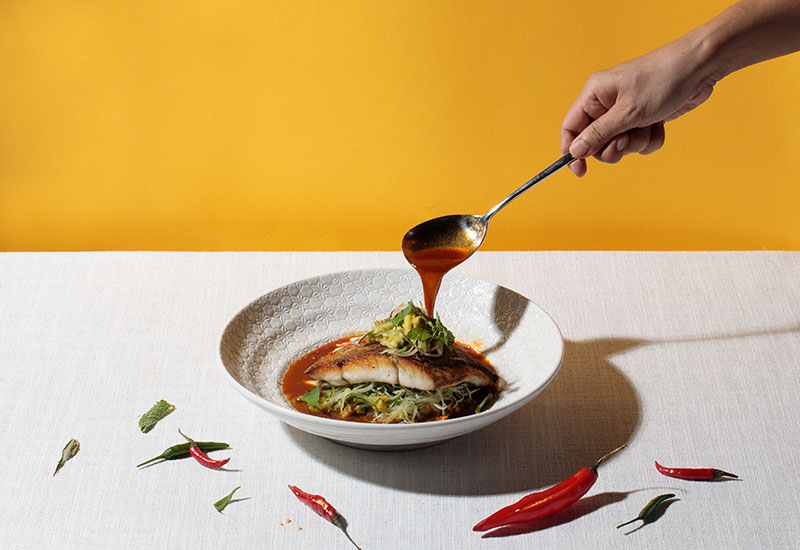 This is our favourite dish out of all the ones we tried. Pan seared to succulent perfection under a crispy skin, the barramundi is wonderfully complemented by the spicy tamarind chilli sauce, coconut cream and pineapple (read: laksa sauce). Taking the fish with the avocado ginger flower salsa, we are rewarded with a true experience of Mr Chew's Asian meets Latin dining concept.
Dessert – Dessert Tacos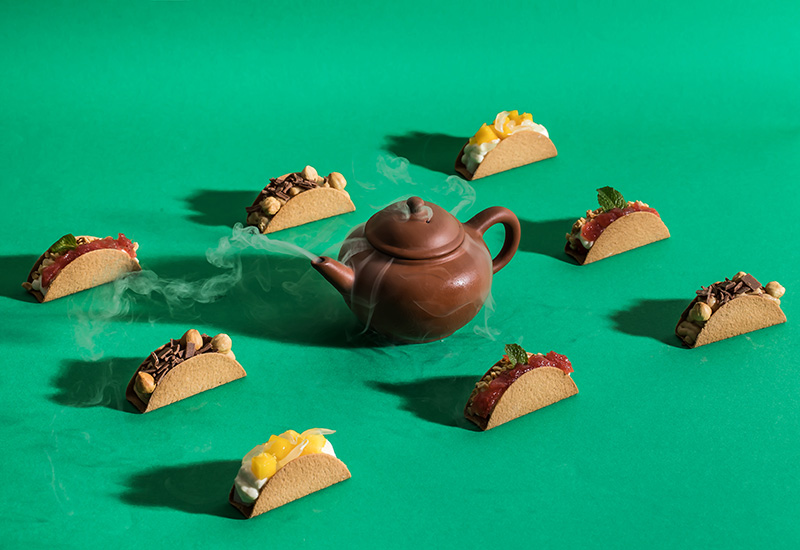 Making a literal smoking entry onto our table, we are both aesthetically and gastronomically pleased to finally arrive at dessert. Due to the sharing portions, we only try the mango pomelo and strawberry-flavoured tacos. With the former, we get just the right sweetness from the mango and a slight citrusy aftertaste from the pomelo, while the latter offers delightful, mixed textures of strawberry jelly and strawberry bits. Both are served with light vanilla cream in crunchy tacos.
For enquiries or to make a reservation, call +603 4065 0168.
Address:   The Penthouse, Wolo Hotel  Corner of Jalan Bukit Bintang and Jalan Sultan Ismail  Bukit Bintang  55100 Kuala Lumpur    
Opening hours: ​Daily from 5pm to 1am.
Dinner service from 6pm to midnight (last order at 10.30pm). 
Keep updated with Mr Chew's happenings by following his ​Facebook page​ and ​Instagram​.