The MacBook is decent, but these five new lightweight laptops are also serious contenders in the market right now.
Since the first laptop, or known then as the portable computer, was introduced in the 1970s, it has evolved in various aspects to the wide range we see in the market today. From high-performance gaming laptops to tablet-laptop hybrids, there's a plethora of options to choose from for every individual need.
One breed that has been in constant high demand is the lightweight laptop, aka Ultrabook (trademarked by Intel but used in general to refer to all laptops of its kind). As the term suggests, lightweight laptops are significantly lighter and thinner, making it more portable and convenient for work, travel and play.
We round up 5 of our favourite lightweight laptops in no particular order based on their overall performance, design and versatility.
Dell XPS 13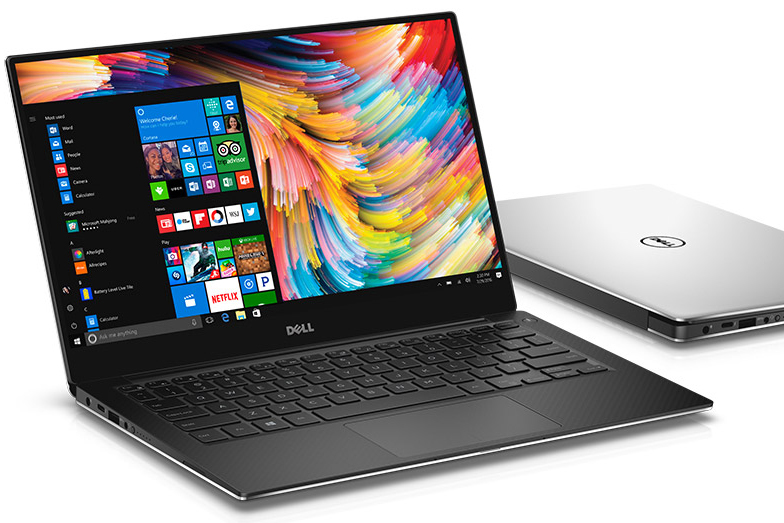 The Dell XPS 13 has been named one of the best-selling lightweight laptops in the market, and the latest models are only more impressive than before. In terms of performance, its 7th generation Intel Core i5 processor (upgradable to the i7), 8GB RAM and 128GB/256GB storage pack a great value for its price range. While the standard comes without touchscreen, there is also a model with touchscreen configuration and Quad-HD display for those who'd prefer more clarity. Its design is another major plus point, with a 13.3-inch InfinityEdge screen allowing users to have more room to work, while maintaining a small 11.1-inch body. Did we mention there's a stunning rose gold option? W dell.com
HP Spectre x360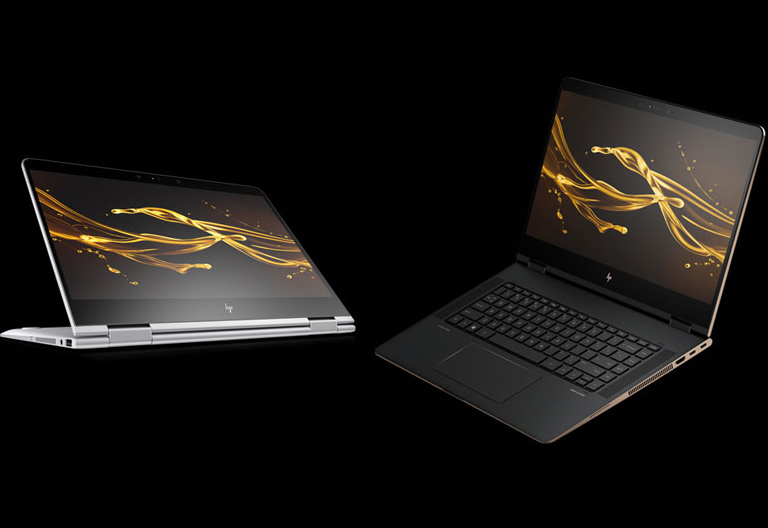 The 2-in-1 HP Spectre x360 is another popular choice in the market, largely thanks to its remarkable 4k display with 8 million pixels of detail – you'll love watching videos or editing graphics on this laptop. It runs on the 7th generation Intel Core i7 processor, with 16GB of RAM, 256GB/512GB SSD storage, and NVIDIA® GeForce® 940MX graphics card, making it the biggest powerhouse on this list. The HP Spectre x360 comes with a 13.3-inch display, 13.8mm body and weighs about 2.86 lbs, which is on the heavier side of Ultrabooks, though still reasonably lighter than average laptops. W store.hp.com
Lenovo ThinkPad X1 Carbon
The new 5th generation Lenovo ThinkPad X1 Carbon is now even lighter, slimmer, and faster than its predecessors – and that's saying a lot. Performance wise, its processing power is almost comparable to the HP Spectre x360, featuring a 7th generation Intel Core i7 processor, up to 16GB RAM and up to 1TB of SSD storage. At just 2.48 lbs (1.39 kg) and 16mm thin, it claims to be the slimmest business Ultrabook yet. Though its design and colour options aren't the most impressive, the laptop is targeted for business purposes after all, so users will have to settle for a traditional black or silver design. W lenovo.com
Microsoft Surface Book
The priciest among the five, the Microsoft Surface Book puts its money on functionality, making up for its slight lack in processing power. The tablet-laptop hybrid is built with a 13.5-inch PixelSense Display (3000 x 2000 resolution), optimised for the Surface Pen and Windows Ink workspace to turn the laptop into a personal notepad or sketchbook. This makes the Microsoft Surface Book a great tool for designers, artists and users of photo and video editing softwares. It runs on a 6th Gen Intel Core i5/i7 processor with 8GB/16GB RAM, up to 1TB SSD storage and Intel HD graphics (non-GPU) (with optional upgrade to NVIDIA GeForce graphics). W microsoft.com
Acer Swift 7
Finally, meet the world's slimmest laptop to date – the Acer Swift 7. Like the Surface Book, the Acer Swift 7 may seem lacking in power with its 7th Gen core i5/i7 processor, 8GB RAM, 256GB SSD storage and Intel® HD Graphics; but its sleek black and gold design and .39-inch body certainly exudes an aesthetic appeal that makes up for that. We wouldn't recommend this laptop for heavy users, but if you're one for handsome, easy-to-carry laptops at a good deal, the Acer Swift 7 comes up among the best. W acer.com