Mike Horn is on a two-year nautical journey from South to North poles – and this isn't even his first time.
Mike Horn might have flown under your radar your whole life – but now you've heard the name, you will not forget it. This South African native was the first man to go around the equator solo without motorised transport, but that barely scratches the surface of what he has seen in 25 years of exploration.
Mercedes-Benz Malaysia recently brought this citizen of the world to shore on the Malaysian pit stop of his Pole2Pole expedition. On this two-year nautical journey, Mike is traveling from South to North poles on his three-crew Pangaea vessel. He welcomed us on board for a day of adventure and insight into the exciting life he leads.
On adventure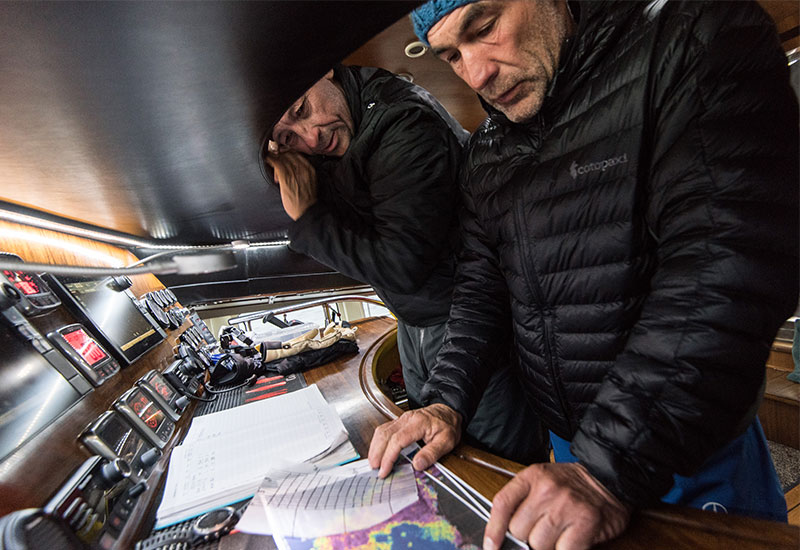 From circumnavigating the globe to travelling the Arctic Circle, Mike epitomises survivalism in exploration of the most extreme nature. "I often get asked why I do what I do. Why do birds fly? Why do fish swim? They can and they're made to. I explore because that's what makes me happy – the more I do, the more I want to do."
Climbing the merciless K2 was just one of the potentially perilous adventures he took on to live every second of his 15,000 days to the fullest. He believes this hunger for adventure is innate in every one of us – musicians, scientists, teachers – but can only manifest when we take steps outside our comfort zones. Movement is growth. Like a river, things start to smell when water gets stagnant.
"It's only when the will to win becomes greater than the fear of losing can you go out there and do anything. Adventure is something that puts a smile on my face. I'm not afraid of dying, I'm afraid of not living."
On sharing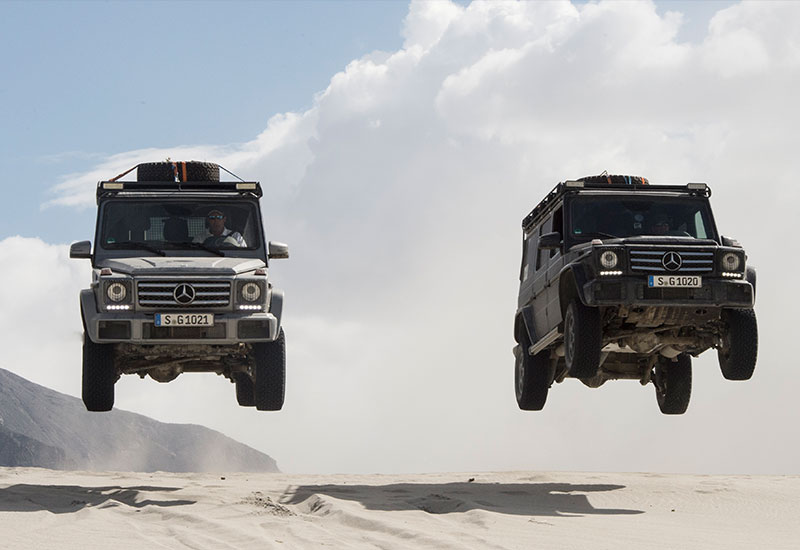 Mike set sail on the Pole2Pole expedition last May in his custom-built Pangaea vessel, which gave 200 tradesmen in the slums of São Paulo employment during its construction. The sail boat is powered by two Mercedes-Benz V6 engines, complete with an aluminium hull that comes in handy when breaking through Arctic ice. On any land terrain, Mike places his trust in the Mercedes-Benz G-Class.
"When you fly over a country it remains unknown to you. When you cross it by car and on foot you can see new things, discover the beauty of nature and understand the life and the needs of the people who live there. The Mercedes-Benz G-Class enables me to do this – even in the most remote areas of the world. It provided impressive proof of this last year on my expedition 'Driven to Explore'," he tells of the the journey.
Perhaps it is poetic fate that all that solo travel allowed Mike to connect with people from all over the world. He recalls the awe displayed by Himalayan men seeing two G-Class SUVs pass through their near-deserted roads, and how happy it made him to share a moment they'd remember forever. His wild experiences are also shared with his two daughters, who act as his ground team back home in Sweden.
Win: Mercedes-Benz E200 Avantgarde or trip to Martell cognac house
On fatherhood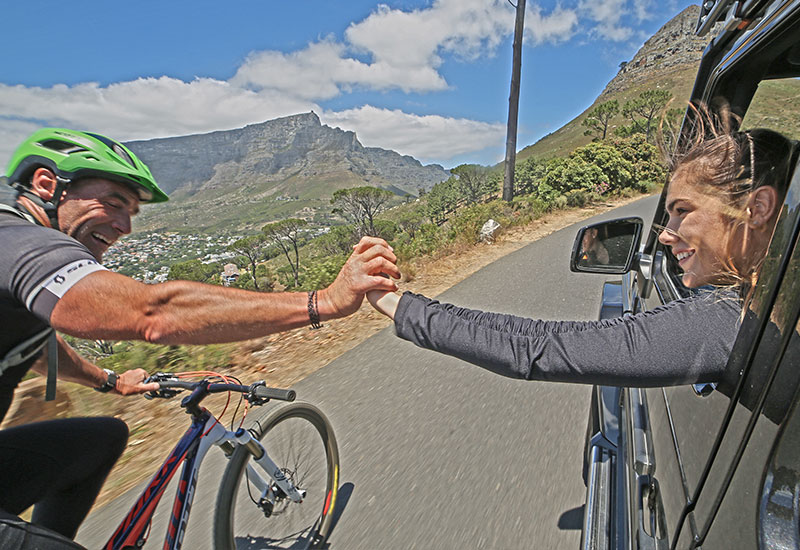 One might wonder how a man who's spent the past 25 years exploring the ends of the earth fathered two bright, multilingual young women. Mike's brand of parenthood is as unconventional as it is pure. Losing his wife to cancer two years ago was his largest test: "She gave me the freedom to do what I wanted, and when you lose that anchor, it changes your life."
Healing came through what he lived and breathed: adventure.
Adventure is something that puts a smile on my face. I'm not afraid of dying, I'm afraid of not living.
The family of three set off on the Driven to Explore journey  from Switzerland, across 13 countries and into Pakistan over the Himalayas. "A father is someone who gives something unique to his kids by sharing intellectual emotions. That trip after mum passed showed them that although the world isn't always fair, we can make it fair."
On survival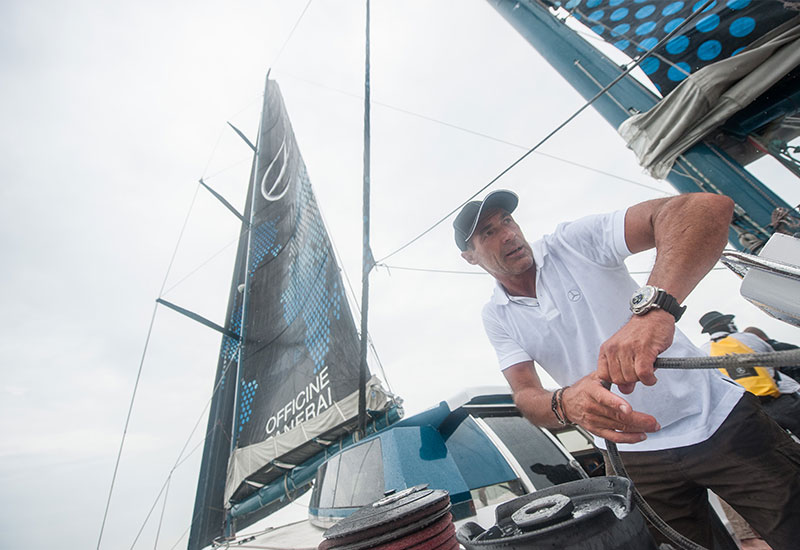 Naturally, surviving harsh conditions trains Mike to master his wits in life-or-death situations. Death-grip handshake and permanent tan aside, his experiences have afforded him a simple but smart outlook on resourcefulness.
His G-Class petrol tanks once ran completely dry in Uzbekistan, where fuel is hard to come by. After scouring the entire village Mike came up with 2.5 litres of the required 600. "I could have been upset, but I was excited – that 2.5 litres got me to the next village, where I found 600 litres. We always want more but sometimes you don't get given what you want, but what you need," he says. That 2.5 litres allowed the expedition to go on without the overbearing costs of flying fuel in.
Recommended for you: Track beast Mercedes-AMG GT R has made it to our shores
On attitude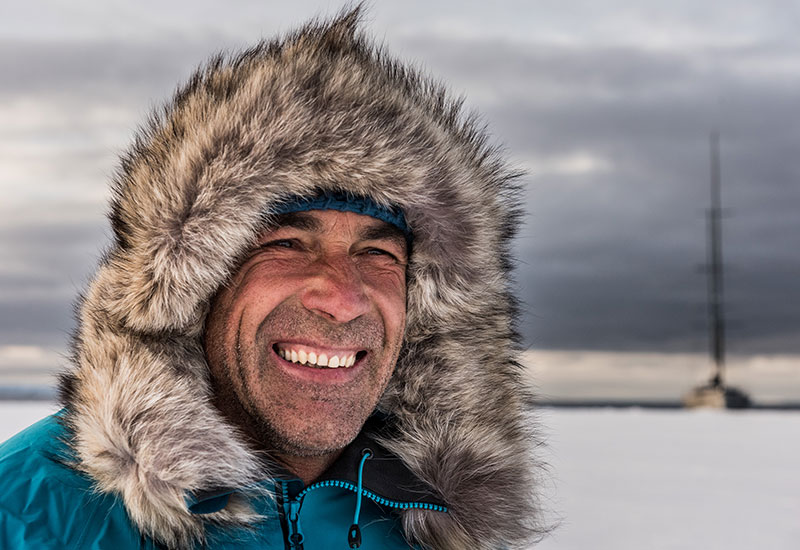 When he's not pushing physical limits, he's helping broaden mental ones with motivational speeches to the likes of national sporting teams and global businesses. But as we now know, he's not one for folly. Mike doesn't subscribe to 'positive thinking', opting for realism instead. When climbing mountains, his MO is to go up and down as soon as possible, so he climbs through the night and only stops for brief rests.
This is telling of his winning attitude, with bits of quirky wisdom like bringing a goat on your hike because 'the meat can walk itself'. "I'm often alone in extreme conditions, and I've learnt we cannot control everything. We sometimes carry too much unnecessary load. We need to let go."
Mike's adventures undoubtedly ignite this hunger for adventure in people from all walks of life, but he maintains that this hunger is visceral. "When you're energised, you'll begin to see life for what it really is," he says.
It may seem cliched, but that doesn't make it any less true: perhaps Mike Horn's ultimate lesson is that nothing worth doing is easy, but that's what makes us alive.
Follow Mike's journey on Instagram and visit Mercedes-Benz Malaysia's official site for more on the GLC SUV range.
Images courtesy of Mercedes-Benz Malaysia.
You might also like: #MYUrbanHunting: Driving the Mercedes-Benz C250 AMG, GLA250 4MATIC and B200