Another week under the MCO, another #WFH situation. We're already so connected to our work 24/7 thanks to social media and technology, and the current circumstances only blur the line between personal and work even more. At least we don't have to fuss with looking for parking, and we're only a few steps away from our fridge and snacks stash.
On a more positive note, have you ever sat in an office and wished that it could've been designed a certain way? Perhaps better chairs, nicer knick-knacks, or some semblance of artwork to bring some life into the space? Now's your chance to play interior designer with your home office. Here are our top 5 tips that can not only make your work-from-home situation more bearable, but also help you achieve the office of your dreams.
Make it personal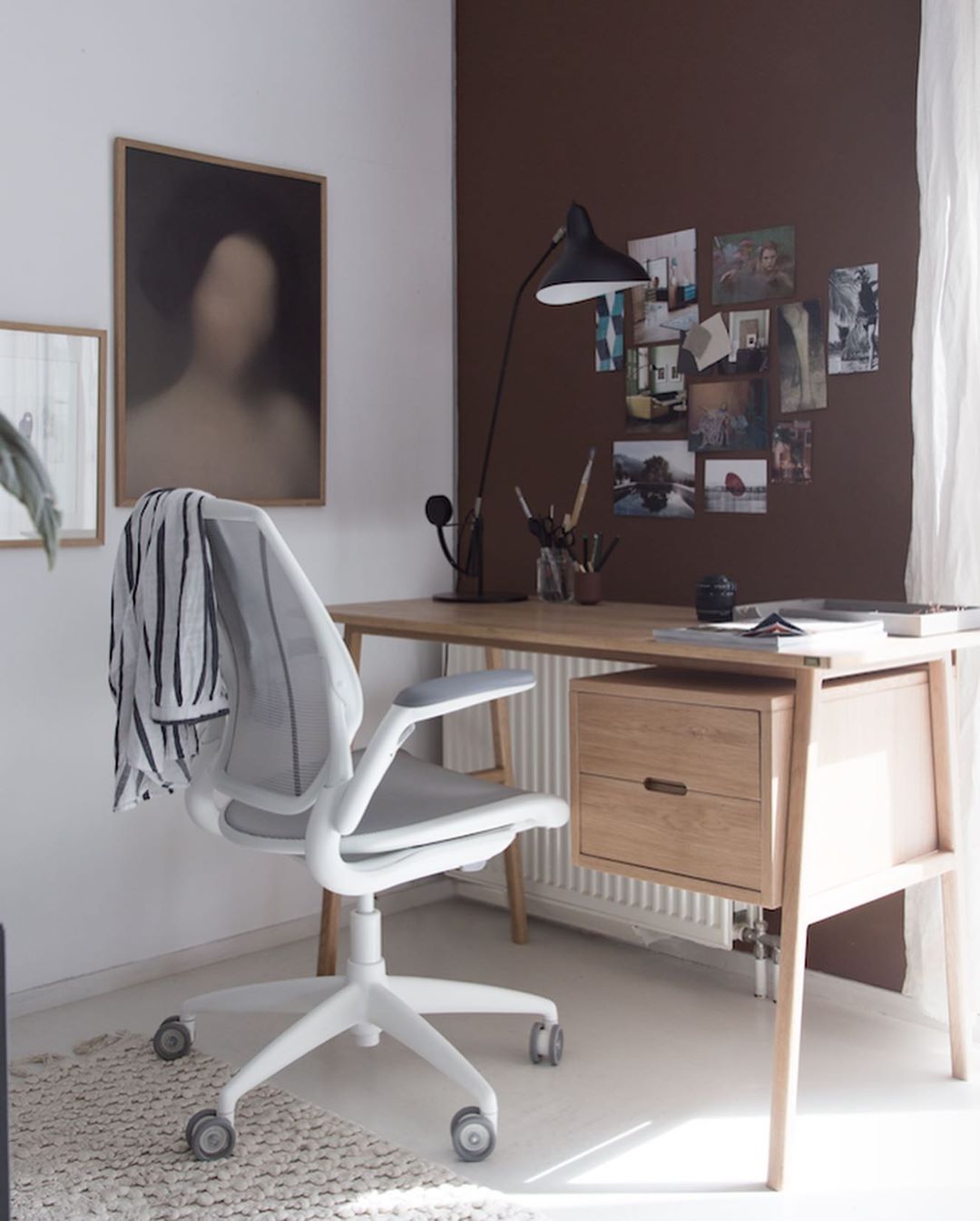 Whether it's inspiring artworks and mood boards, framed photos of your loved ones, or even a simple souvenir from your travels – adding personal touches to your working space helps provide an uplifting mood while you work. If you add objects that you associate with happy memories and positive thoughts, it will help you look forward to working. Creating a personal workspace also allows you to work in your idea of a relaxing environment, so that you can fully focus on the task at hand.
Add metallic accents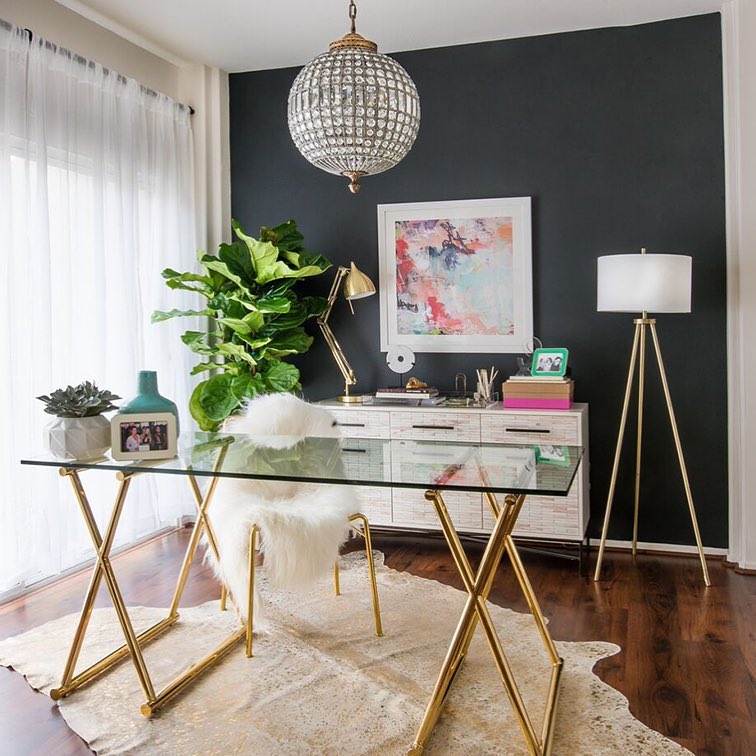 Working arrangements oftentimes utilise soft and neutral tones to help instil peacefulness and serenity. However, if you want to channel your creative side but aren't keen on getting distracted by bold patterns and loud colours – opt for metallic accents instead. Adding hints of gold, bronze, silver, or even copper complement neutral colours beautifully, while adding some elegant freshness to the space.
Invest in comfortable chairs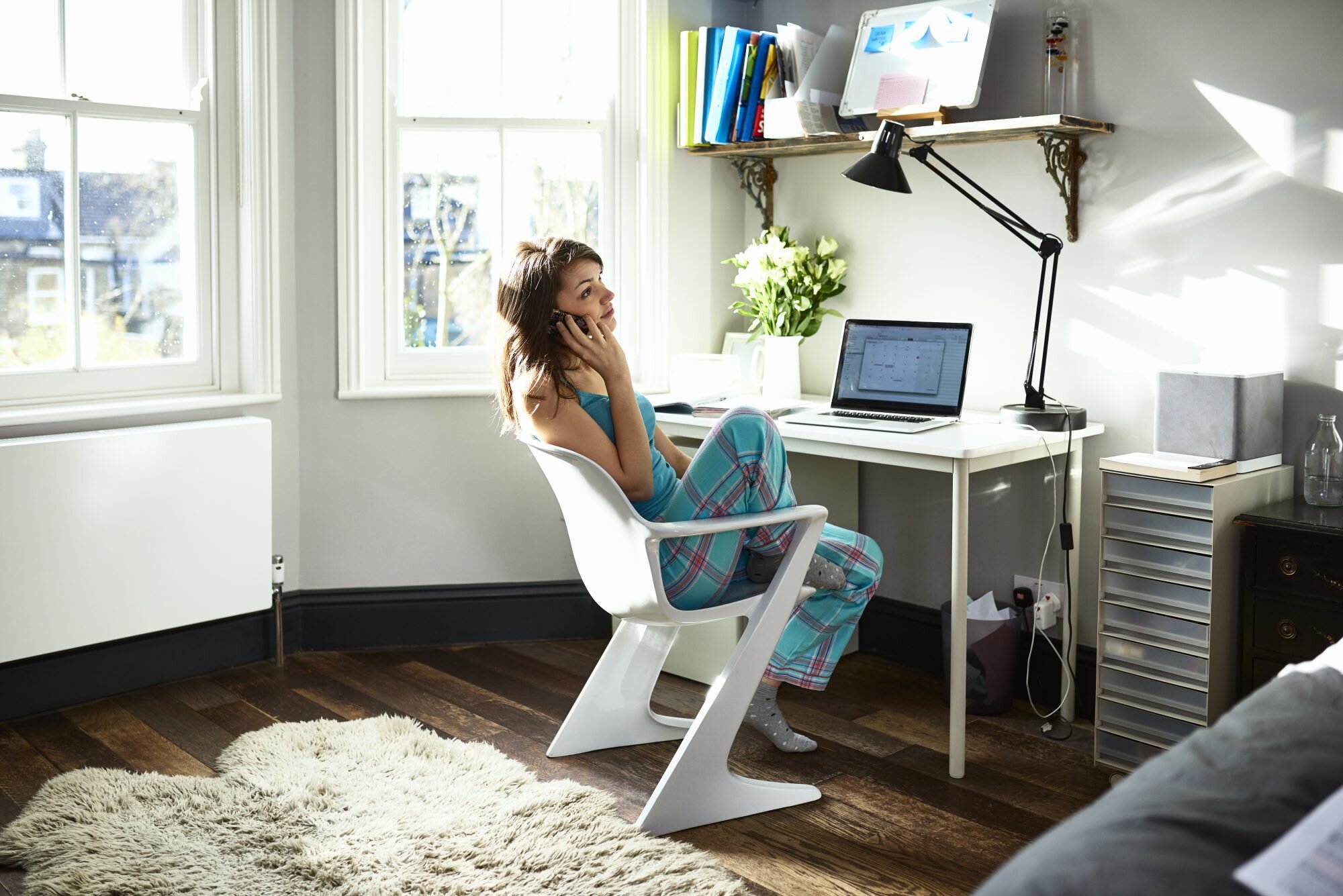 You're going to be sitting down for a good long time when working from home – possibly more than usual, so make sure you pick the right chair to prevent backaches and discomfort during work. Opt for ergonomic chairs that can help you correct and maintain a good and healthy posture, or use just enough padding to cushion your body just enough so you're able to work comfortably.
Work with natural light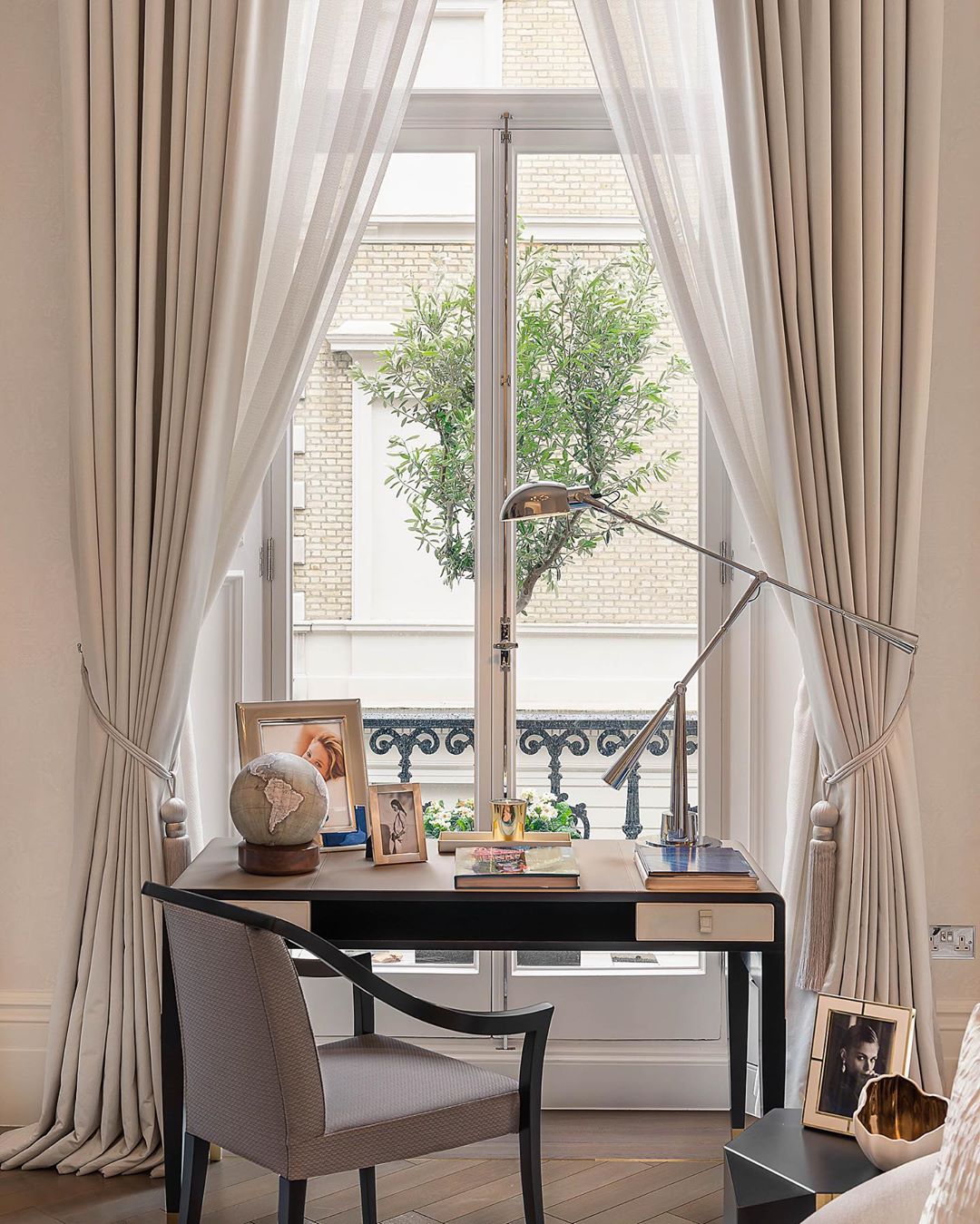 If possible, move your desk near a window so that you can work with natural light. This isn't just to help save electricity, but it's definitely more uplifting than facing a wall – which could contribute to feeling more isolated. If you're worried about the sun getting in your eyes but don't want to deal with heavy curtains, opt for translucent roman blinds to soften natural light, or a large-scaled patterned fabric. Just don't forget your sunscreen! 
Go green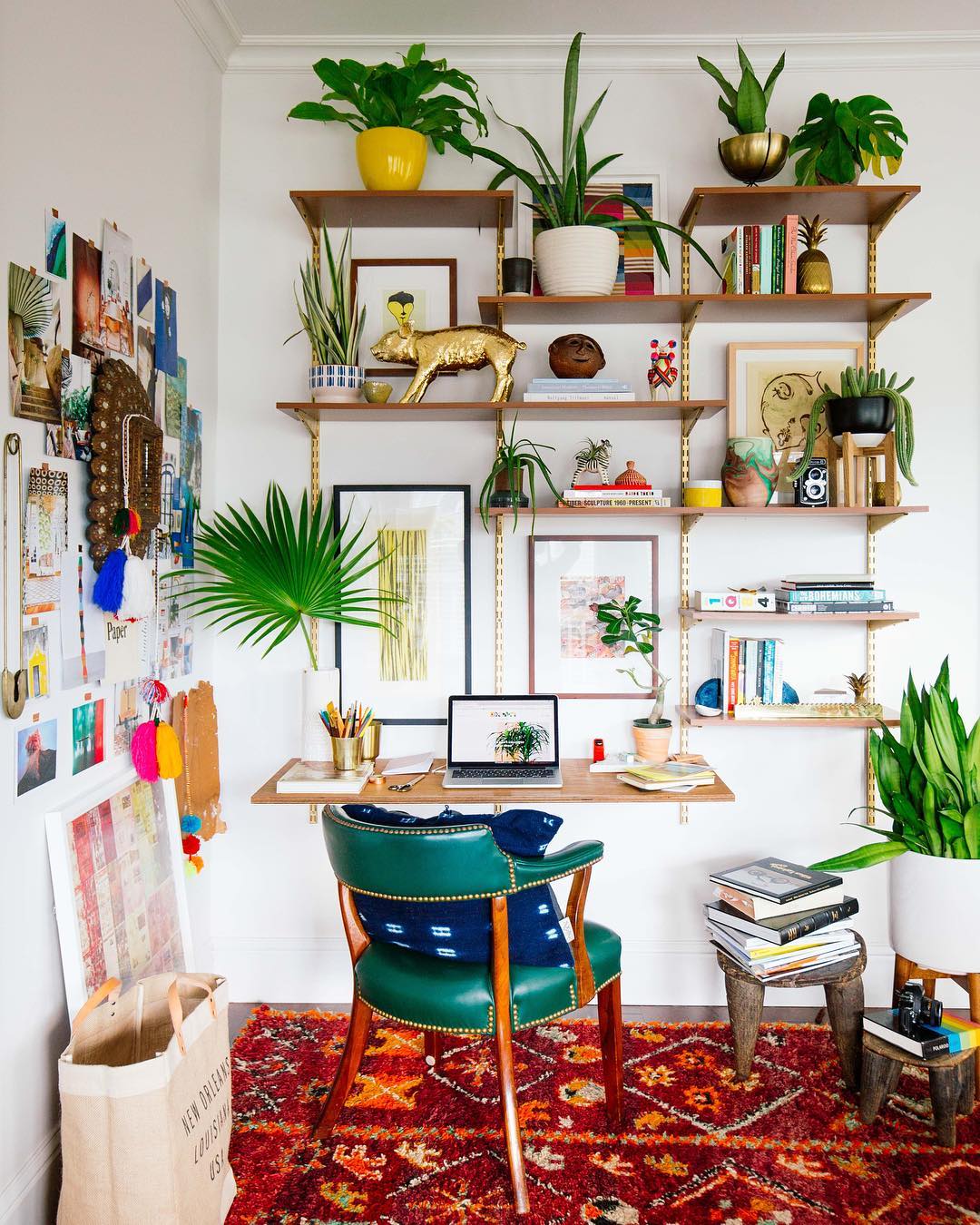 Adding an indoor plant or adorable succulents can do wonders in breathing some life into your workspace. Bonus points too for helping to provide cleaner air indoors and reduce mustiness – especially since the hot Malaysian climate can seep indoors as well. If you don't have a green thumb, then make sure you opt for low-maintenance plants such as terrariums which only calls for a few spritz of water to stay alive.