Ever tried Japanese dishes like foie gras and scallop served with mustard miso, or crispy rice kamameshi?
Japanese cuisine is no doubt one of the most popular cuisines around the globe, yet relatively few have explored its amazingly diverse flavours aside from the usual sushi, sashimi, teppanyaki and Japanese rice and noodles.
Take for example, have you ever tried Japanese dishes like foie gras and scallop served with mustard miso, or crispy rice kamameshi?
While we still enjoy our sashimi and soba, we truly appreciate how these 5 dishes from Nobu Kuala Lumpur's new osusume menu gave us a fresh and unique taste of Japan.
Salmon Tataki with Black Sesame Dressing & Jalapeno Jelly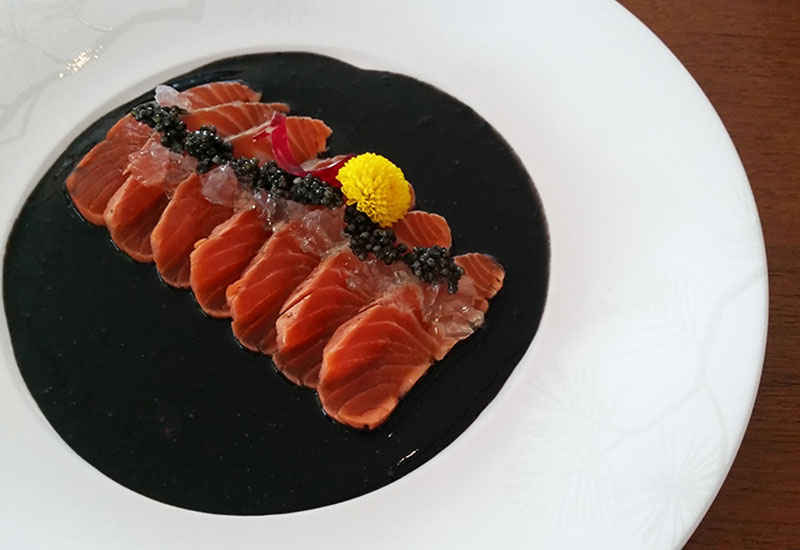 Save for vegetarian Japanese restaurants, salmon is almost always a part of the menu – but not like this. Lightly seared for a slightly firmer texture than sashimi, the salmon had an unusual earthiness from the black sesame dressing, which added a nice hint of sweetness to the dish. The jalapeno jelly bits also caught us by surprise, giving a subtle yet distinctive spice that altogether redefined our perception of Japanese cuisine.
Seafood Ceviche with Dragonfruit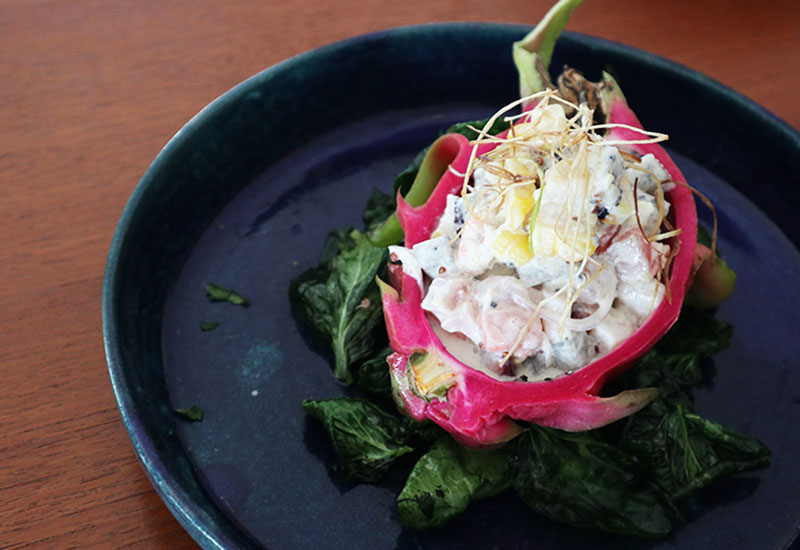 We thought this was a clever representation of Nobu's Japanese-Peruvian heritage – incorporating Japanese flavours to a traditionally Latin American dish. Combining coconut milk with yuzu juice for the sauce, the result was a sharp, tangy flavour dressing the fruits, vegetables and fish. Admittedly, we didn't know how to feel about it at first, but a few more spoonfuls and we were sold by the incredible blend of East meets West flavours. Also, extra points for presentation for serving the ceviche in a dragonfruit husk on a contrasting navy plate – talk about colour-blocking!
Foie Gras and Scallop Banana Chips with Mustard Miso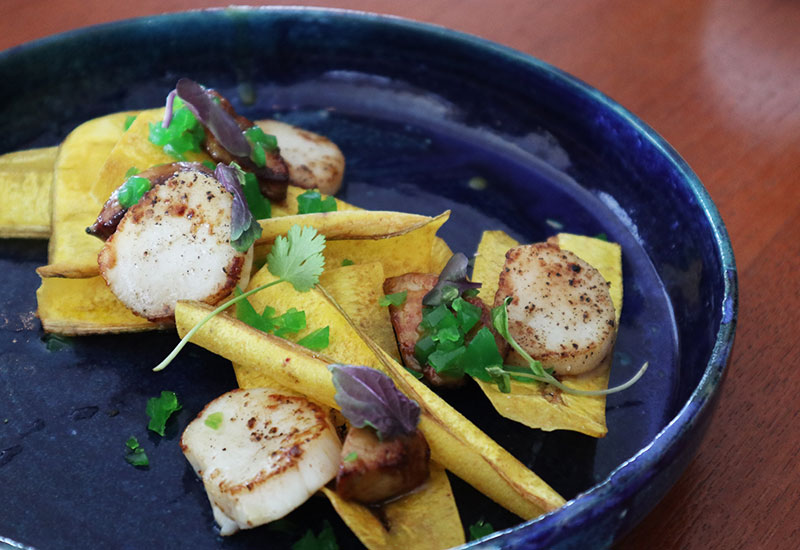 Here's a fun fact: Though foie gras originated from France, Japan is its largest importer. Biting into a banana chip with a slice of foie gras from this dish, we must say the Japanese, or rather, Nobu handled the premium ingredient just as well as the French restaurants we've tried. The rich, buttery liver melted slowly in our mouth, while the banana chip added dimension to the dish with its crunchiness. Another bite of the scallop proved equally satisfying, offering a sweet and succulent texture to balance out the fattiness of foie gras.
Grilled Fresh Water Prawn with Antichucho Hazelnut Sauce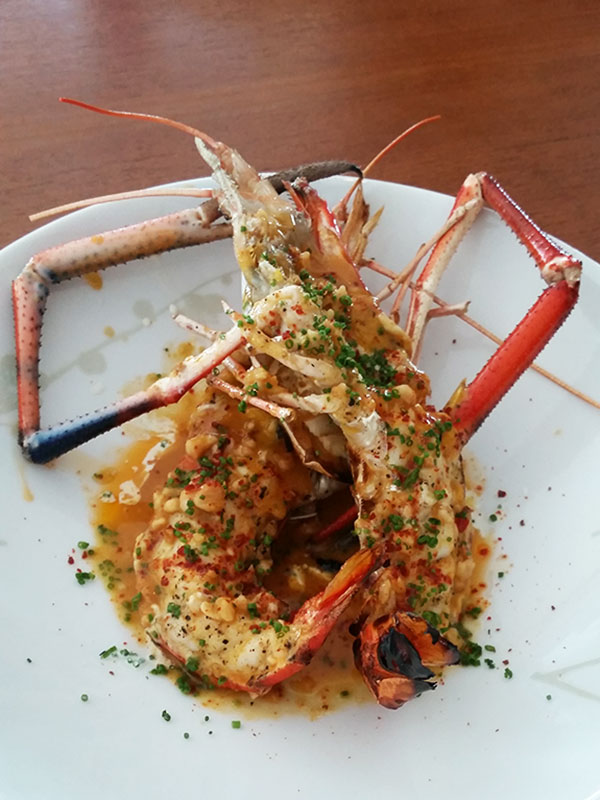 First thought that came to mind when this arrived on our table was "wow, that looks amazing!" Having admired the large prawn halves drizzled with Nobu's famed antichucho sauce and topped with hazelnuts, we dug in – and it didn't disappoint. The prawn was fresh and tender, while the sweet and sour zest and spice from the sauce was perfection. As if that wasn't impressive enough, the hazelnuts added that nutty element to seal the deal.
Crispy Rice Kamameshi with Spicy Garlic
Served either with shrimp or wagyu, this dish is one to order for those who cannot live without carbs. Both varieties arrived on our table steaming hot, allowing the fragrant aroma to escape and foster our anticipation for a taste instantaneously. After trying both, we preferred the wagyu version, which we thought had a stronger flavour overall, permeating even through the rice. There were generous portions of wagyu meat, served with tofu, vegetables and seaweed to complement the flavourful kamameshi. Three words to sum up this dish: Appetizing, heart-warming, well-balanced.
For reservations or enquiry, please call 03 2164 5084 or Whatsapp 019 389 5085.