The pure GT coupe features a sporty aesthetic signature to Ferrari, defined by a sleek, clean form.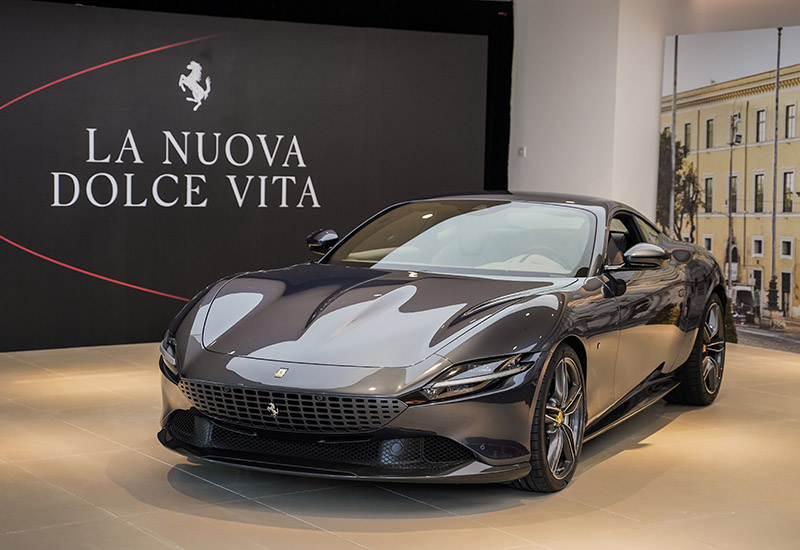 Naza Italia, the official importer and distributor of Ferrari in Malaysia, has just announced a new entry to the local market: the Ferrari Roma V8 2+ coupe.
Paying tribute to the Nuova Dolce Vita (translated from Italian to mean 'the new sweet life') that characterised the fashionable Roman capital during the '50s to '60s, the new Roma embodies the era's classical styling and timeless elegance while boasting a refined, modern design language.
The pure GT coupe features a sporty aesthetic signature to Ferrari, defined by a sleek, clean form. Its balanced proportions, wide front bonnet and mid-front engine draws inspiration from iconic Prancing Horse models such as the 250 GT Berlinetta Lusso and 250 GT 2+2.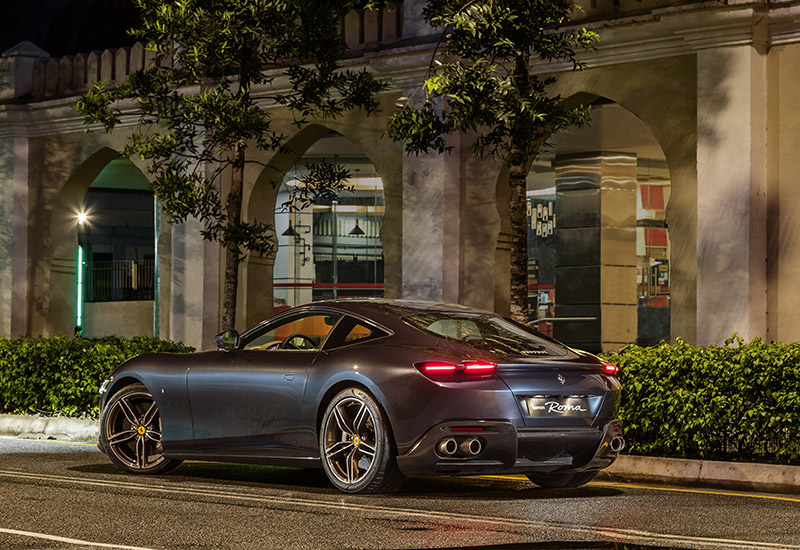 At the rear, flat twin tail lights are incorporated into the spoiler, replacing the usual round quad types to give the car a minimalist look. A compact diffuser and round quad tailpipes complete the rear design. Further emphasising its minimal design cues is the absence of vents, side shields and other superfluous decorations.
In terms of powertrain, this latest model comes equipped with the 620cv engine from the award-winning V8 turbo family. What's new, however, are the cam profiles, a speed sensor and the introduction of a Gasoline Particulate Filter that honours the strictest Euro 6D anti-pollution standards.
The updated 8-speed dual-clutch gearbox (first introduced in the SF90 Stradale) comes in a more compact design that's 20% smaller and 6kg lighter, but delivers delivers 35% more torque than its 7-speed predecessor. It also ensures faster, smoother and more responsive shifts to reduce fuel consumption and carbon emissions.
This setup allows the Roma to achieve the century sprint in 3.4 seconds or hit 0-200 km/h in 9.3 seconds, with a top speed above 320 km/h. Like the Portofino model, maximum toque is set at 760 Nm.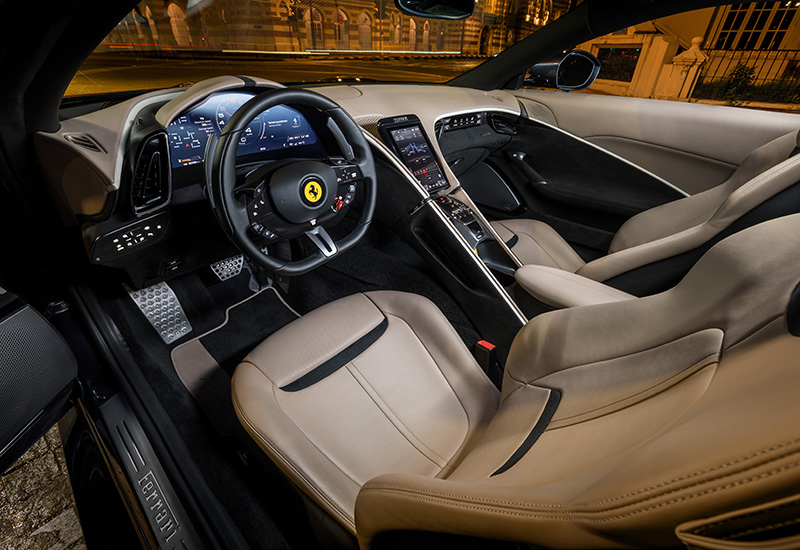 On the inside, the cabin features a symmetrical Dual Cockpit structure with a more organic distribution of spaces and functional elements, from the dash to the door. This allows the passenger to feel involved in the driving experience, much like a co-pilot.
Completing the innovative look and feel are a host of new offerings, including a redesigned Ferrari Human Machine Interface (HMI), steering wheel with multi-touch controls, 16-inch HD curved instrument cluster, as well as a portrait-oriented 8.4-inch central fully digital touchscreen in between the cockpits.
The Ferrari Roma is available from the base price of RM968,000, excluding customisation options, duties, taxes and insurance. To make an appointment for private viewing from now until 29th June 2020, please contact the Ferrari Malaysia showroom in Platinum Park.
Photos: Ferrari