Fifteen years on, more changes in what consumers want is only expected – and Cher and team are already working on giving it to them.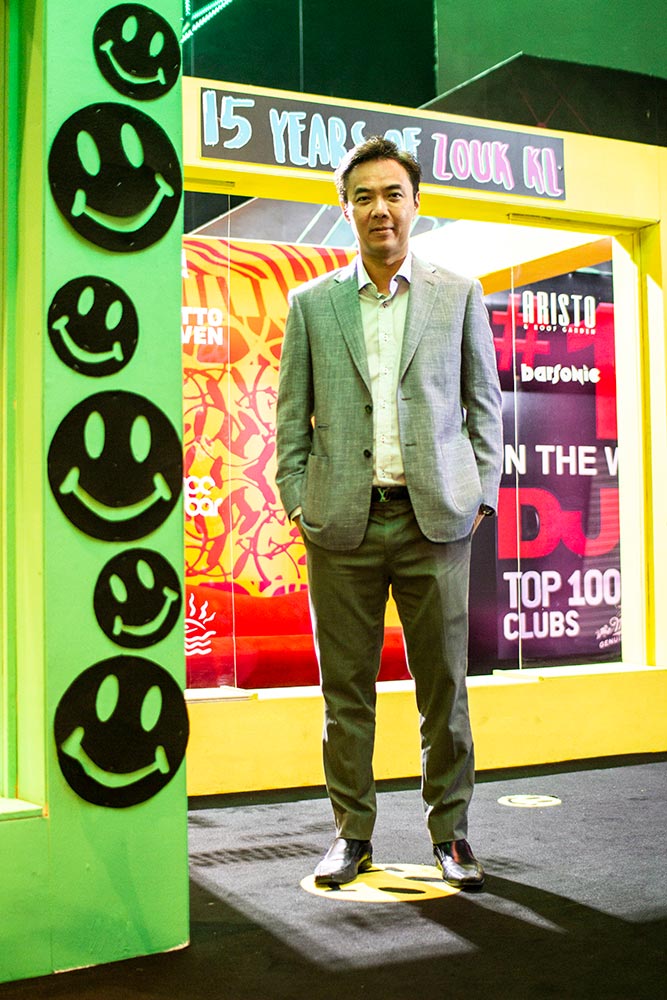 To some, Zouk KL may be just a club. To most of us who grew up in the city lights of Kuala Lumpur, it is synonymous with a rite of passage to young adulthood, a coming of age brand that marks some of the most memorable time of our lives. It symbolises the hope, invincibility and daring to dream of the impossible of youth.
Few clubs are able to carve out such a space in the hearts of its frequenters and even fewer can do so for a period of 15 years (and counting). But Zouk KL isn't just any club.
For starters, it is the brain child of a DJ who himself knew exactly what the scene needed at exactly the right time. That's right, Zouk KL didn't just celebrate its 15th anniversary last week due to sheer luck. It is a result of a decade and a half of foresight, perseverance and one man's pure guts to see his dream come alive.
"I was 25 years old, a DJ and an event promoter when my friend brought me to KL for the first time to play a gig," regales Cher Ng, co-founder of Malaysia's first and only superclub. "I liked what I saw, I liked how the scene was very advanced and forward-thinking and it felt like it's ready for a big club like Zouk."
He spoke to his investors and partners at Zouk Singapore, where he was a DJ at the time, and convinced them to bring the brand here. Ground-breaking for the iconic old lot along Jalan Ampang started in 2002 before Zouk KL opened its doors for the first time in 2004. It conquered the scene for a good 11 years before it relocated to TREC at Jalan Tun Razak in 2015.
Three going on four years at the new space saw the brand grow only stronger, but it was a journey not without its challenges.

Building it from the ground up
As a DJ, Cher may have the experience in curating the perfect night out and bringing in the most popular names to play, but running the operations side of a club business was not quite his strength. He credits his team for making up where he lacks in experience and skill in the success and endurance of the Zouk brand.
"I won't say we had the right formula from the start; but we did have the right brand," he says. "All I had was the support of my partners and the brand owner, Lincoln Cheng."
Zouk KL mirrors a big part of Zouk Singapore, with the space built around a central area called the Mainroom. That is, in turn, flanked by 9 other smaller rooms, the two most notable being the more intimate and sexy Velvet Underground and Phuture.
Mainroom itself is iconic beyond its space made for a 1400-strong crowd at any time – it has hosted all the world's top DJs from Nicky Romero and Paul Van Dyke to Carl Cox and Tiesto. For its 15th anniversary party, Brennan Heart and Yellow Claw worked its decks.
"Zouk has become a cult name. Growing up, you probably heard about your older siblings going to Zouk and you want to go."
It isn't just the names and music genre that Zouk has to stay abreast of to remain relevant – its consumer habits have also evolved over the years.
"In the old days, when people dance, they're purely dancing, they're enjoying their night out," Cher exemplifies. "These days. people are always on their phone, checking in to see who's here. They're always on social media."
Knowing that they can't take the phones away from this new generation of party-goers, the team feeds their obsession instead – by giving them materials to post and shout about. Cue Zouk's state-of-the-art LED light shows that bring the visual factor to amplify the music.
"It's all about the photo op," Cher tells. "We still bring the music, that's our core, but people want videos, pictures, to be seen, so we cater to them."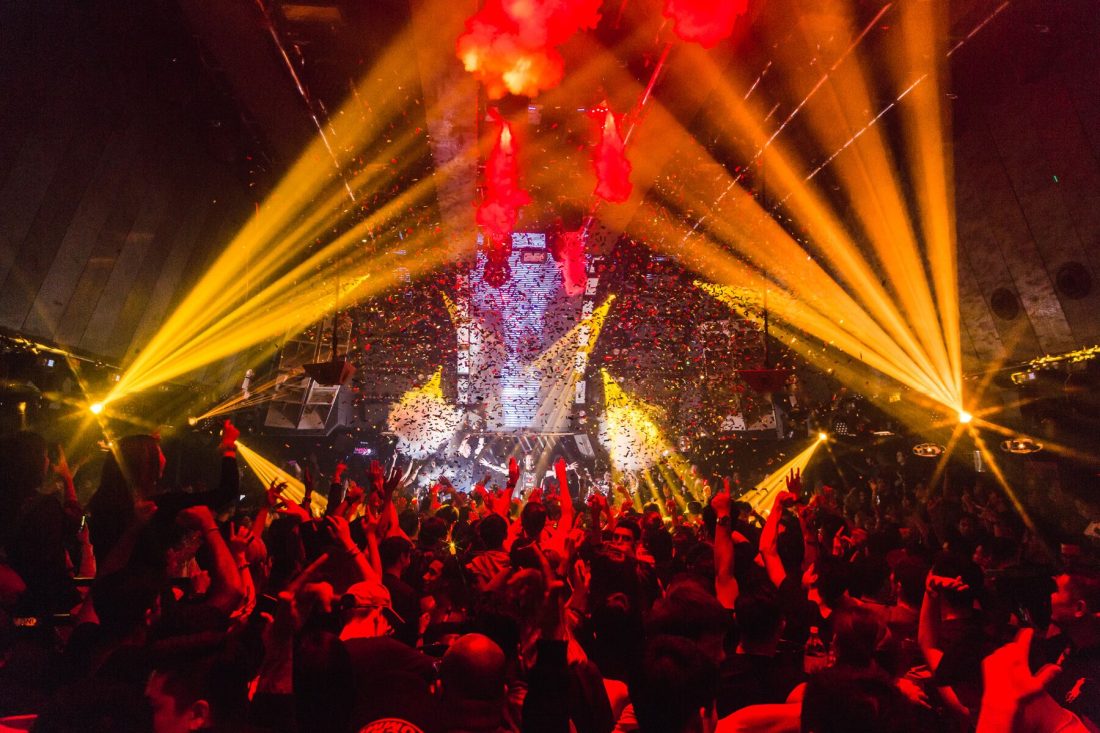 #ZoukKL15
Fifteen years on, more changes in what consumers want is only expected – and Cher and team are already working on giving it to them.
A sports bar is in the works, planned for the takeover of what used to be the Zouk Café Bar. A thorough renovation of Mainroom will also start, expanding it to accommodate up to 2,000 party-goers. Velvet Underground and Phuture are also in queue to be revamped, with all these changes due to undergo in stages throughout the year.
This is made possible by a new injection of investment by Fintec Global, the funding incubator company (which continues to license the Zouk trademark from Genting HK limited,  who owns the Zouk brand worldwide and has interest in expanding the brand in various countries).
"This acquisition will not only help shore up our position as number one market leader in the entertainment field in Malaysia, the partnership will also help bring in different ideas, dimension and expertise to enhance our existing business model," Cher notes.
That's not all, an in-house app has also been announced to bring the brand closer to the its frequenters who, as Cher notes, are constantly on their phones.
That's just for 2019. Beyond that, Cher is looking at international waters.
It's about time, given that Zouk KL was just named #13 on DJ Mag's 2018 Top 100 Clubs list, an international hallmark that determines the best and biggest clubs in the world — making it the only Malaysian club to be voted by clubbers worldwide as oneof Asia's Top 3 Clubs. Its older sister Zouk Singapore sits proudly at #5 on the same list.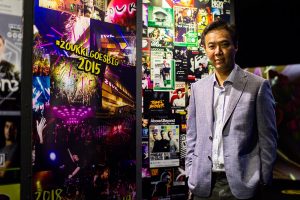 Cher may not have had the right formula all those years ago but he did know what the people wanted, being one of them himself.
"I guess it's people's familiarity with the brand," when we approached the topic again. "We have multiple choices, you don't just come to one club. There are different atmospheres, crowds and themes. We designed it as a multicomplex so it's almost a one-stop centre."
Being a real appreciator of the culture helped. "I've garnered these experiences since I was 17," Cher opens up. "I know what nightlife is, what people like, what people want. When you're a DJ, you're standing on the post instead of standing on the floor and things are very different. You watch people's movement, you engage them, you see what they like. If a body language is telling you that the crowd doesn't like it, then you switch your music to bring them back.
He's proudest about how Zouk has embedded itself in the lives of a big part of the city's youths. "Zouk has become a cult name," he shares. "Growing up, you probably heard about your older siblings going to Zouk and you want to go."
"We're doing not bad as a team and as a business," he reminisces. Not bad at all for someone who used to sneak into clubs.
Photos: Gan Yew Chin