It's the most wonderful time of the year and we're hoping to make it even more so for 12 lucky readers with our 12 Days of Christmas Giftaway!
From now until Christmas Eve, stand to win a gift a day from our Gifting Mansion. You only have 24 hours to submit your entry before the window closes. If one of the days wasn't your lucky one, come back tomorrow to try again for a new gift!
Decorté 50th anniversary gift sets
On the second day of Christmas, FirstClasse is gifting away Decorté's 50th anniversary limited-edition skincare and makeup products. Perfect for the beauty enthusiast, our Decorté gift package includes a Limited Edition Liposome Liquid Treatment & Cream Kit to prep and moisturise the skin, as well as a Limited Edition Makeup Coffret to create full-face makeup looks.
The former skincare set features the premier Japanese beauty label's multi-layered Liposome Technology™, which helps to deliver long-lasting moisture to the skin. It comprises of the best-selling Moisture Liposome pre-serum hydration booster, Liposome Treatment Liquid, Moisture Liposome Face and Eye Cream and Moisture Liposome Mask, which work hand-in-hand to restore essential moisture and radiance to the skin.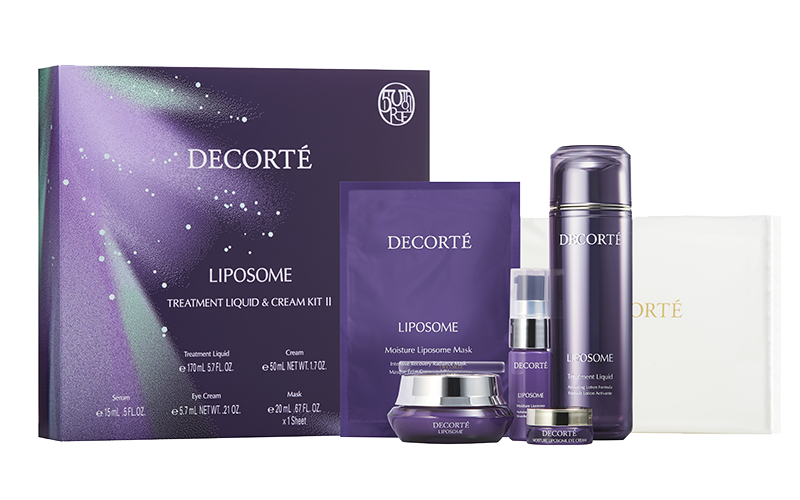 Makeup addicts will particularly love the coffret of eye, lip and face products, which come encased in a black pouch embellished with gold elements evoking the dazzling lights of the festive season. The coffret includes the Eye Glow Gem Pressed Palette, Lasting Gel Eyeliner, Tint Lip Gloss and Dip In Glow to achieve natural makeup looks that glow from within.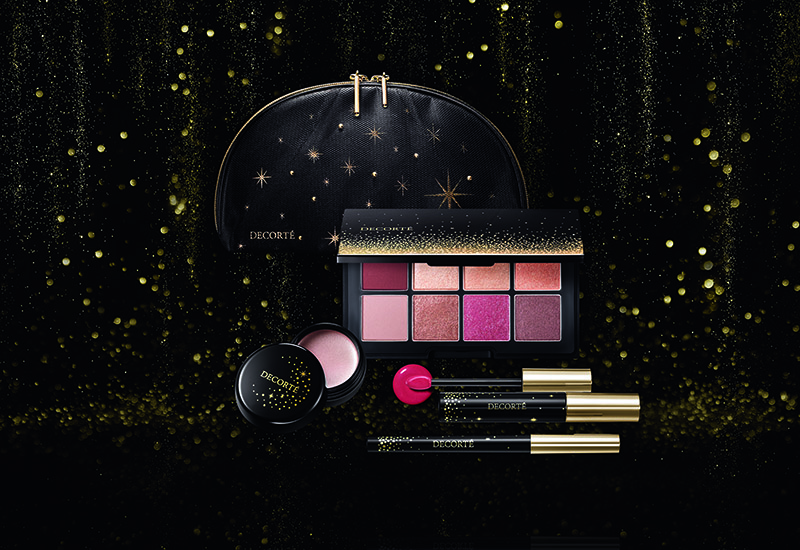 Discover the full range of Decorté's 50th anniversary collection on the official website here.
To be in the running to win these Decorté 50th anniversary limited-edition beauty gift sets, simply complete the following steps.
1. Follow FirstClasse Malaysia on Instagram and Like us on Facebook
2. Follow Decorté Malaysia on Instagram and Like them on Facebook
3. Tag two friends in the comments of our post of the day on Instagram or Facebook
4. Answer the question below:
[This giveaway has ended]
This giveaway is open for only 24 hours from 12.00am on 14 December 2020 to 12.00am on 15 December 2020. Good luck!
– This giveaway is open to readers residing in Malaysia except employees and the family members of FirstClasse Malaysia
– Participants may enter a submission for all 12 different days. However, only one participant will be considered for one prize
– Please leave us with a working email at which we can reach you. The prize will go to the next participant should the selected winner fail to respond within 48 hours.
– FirstClasse Malaysia reserves the right to change the rules & regulation without prior notice.