Whether you're dipping your toes into meditation or looking for another way to combat insomnia, there's an iPhone app for it.
In a world where mobile devices and digital tools rule our lives, it's safe to say that for the most part of our days, we rely on the myriad of apps installed into our phones and laptops. With so many new apps popping up, it can get ridiculously overwhelming to decide whether or not you want or need them.
On the bright side, there are actually apps in this vast ocean that can do wonders in improving your lifestyle, while making the most out of your handheld devices. We've listed down 11 of the best apps to use on your iPhone, whether you're looking for new ways to be creative or get a boost in getting things done.
For latecomers, meetings, and events: 24me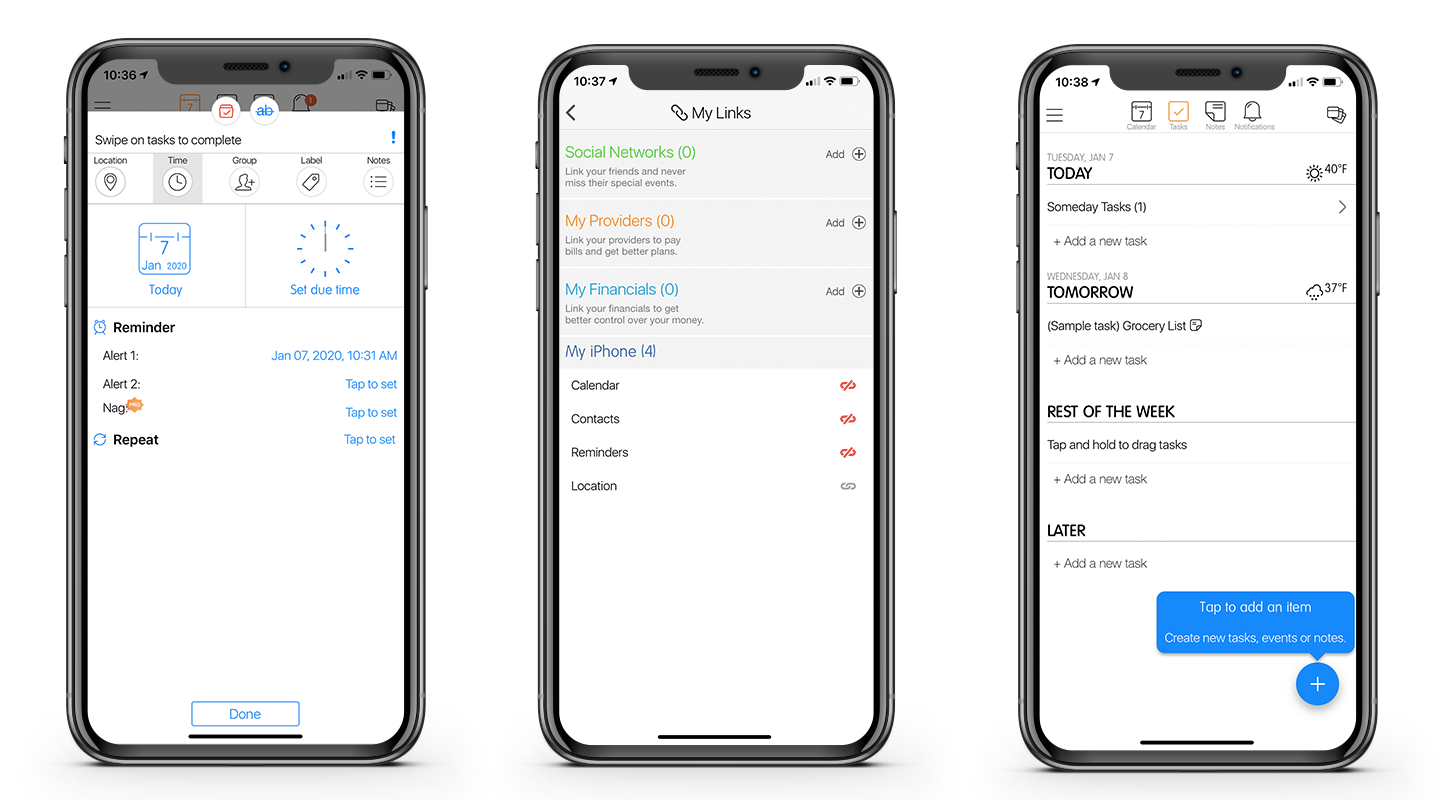 Sure, you can use your phone's regular Calendar app, but why not treat yourself to a digital PA on your iPhone instead? Find all your important scheduled meetings and events, to-do list, and notes all in one place using the 24meSmart Personal Assistant. This award-winning app is an absolute time-saver by syncing all your calendars, while its Smart Alerts function buzzes you on the right time to leave for your events based on current traffic conditions. 24me is generally free to download, while the upgraded 24me Pro provides unlimited access to customisation options such as fonts and nag alerts for approximately RM25 a month, or a RM151 per year.
Download 24me Smart Personal Assistant.
For easy and powerful photo editing: Snapseed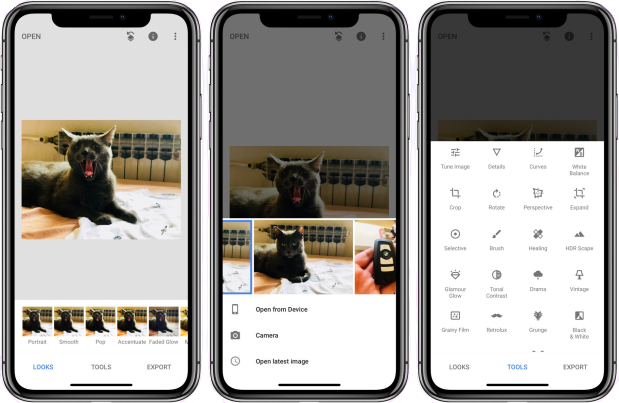 This Google-developed photo editor combines pretty much everything you need to give your photos a professional touch with an uncomplicated, unfussy interface. It comes equipped with a number of tools that can help you create the perfect shot to add to your Instagram feed, from fine-tuning the exposure and colour to touching up flaws and adding hazy filters over it.
For brainstorm sessions: MindNode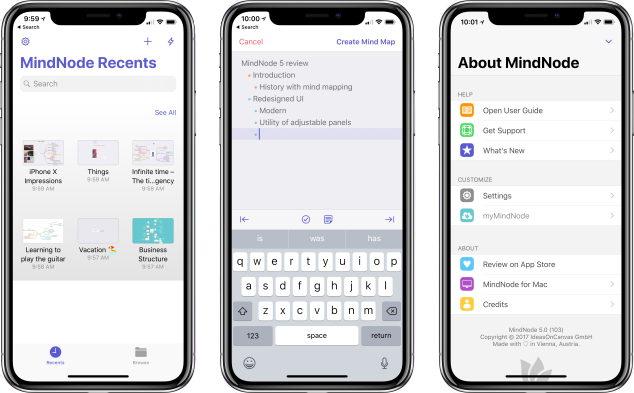 While it looks simple enough, mind maps are still one of the best ways to churn out and explore ideas during an intense brainstorming session. MindNode can easily transform from a succinct bullet-point list to a flowing mind map that encapsulates and describes your wildest ideas. Instead of relying on scrap paper or non-existent whiteboards, you can easily even add special icons, stickers, and notes to your mind maps, before exporting and sharing the entire lot in various formats.
For better habits and #lifegoals: Momentum Habit Tracker

If you're someone who has trouble staying on track with implementing good habits, it's time to give your willpower some aid with Momentum – a simple but powerful habit tracker. You can easily set up reminders to implement or reestablish your healthy habits on a weekly or daily basis. The app also has "app badges", which show the number of remaining habits for the day if you fail to meet your current short-term goals.
Download Momentum Habit Tracker.
For truly aesthetic gameplay: GRIS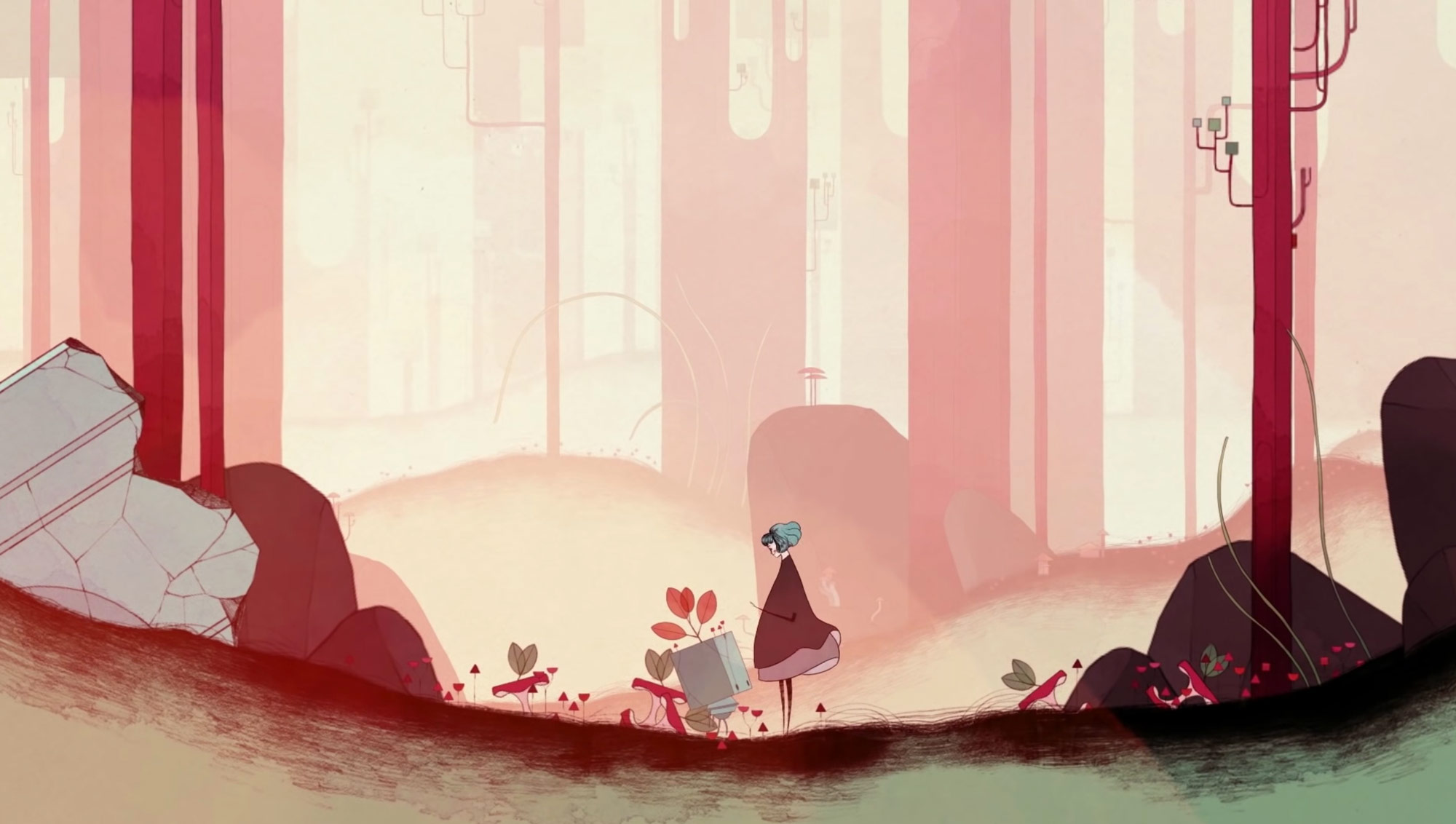 This beautifully designed game is built on the ethereal universe of artist Conrad Roset. GRIS takes you on a visually exciting adventure through starry landscapes, light puzzles, and delicate animation to deliver a truly unique, moving game. The gameplay is a serene experience itself, with a dreamy soundtrack and comprehensible controls to boot. So if you're past your usual games and are looking for something more expressive and introspective, try immersing yourself into the universe of GRIS.
For limited internet domination: 1Blocker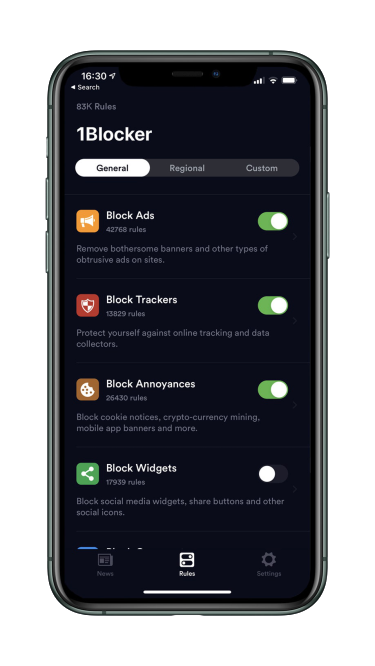 If you're tired of cookie notifications, trackers, widgets, ads, and unimportant pop-ups getting all up in your face and screen (and data), you can be like Trump and build a wall with 1Blocker. With a few switches, this app instantly blocks out any content that you find bothersome, while offering custom rules for sites that you do browse on. Not only will this give you a peace of mind while surfing the net, it can also greatly speed up your web browsing experience.
For astrology worshippers: Co-Star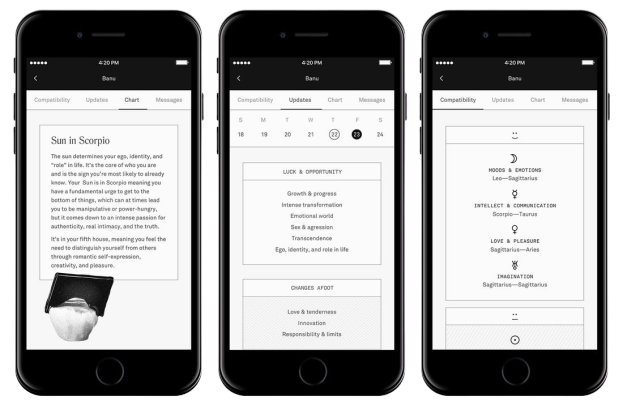 For a completely personalised and social horoscope experience, Co-Star will give you an in-depth analysis to your personality and how you approach life using your entire astrological chart. Its predictions are based on a map of the sky at your exact time and place of birth, using NASA data to track the planets as they move. You can even add your friends on Co-Star to keep track of each other's zodiac signs, and check out planet-by-planet compatibility.
For sleepless nights and 'Do Not Disturb' workmode: White Noise+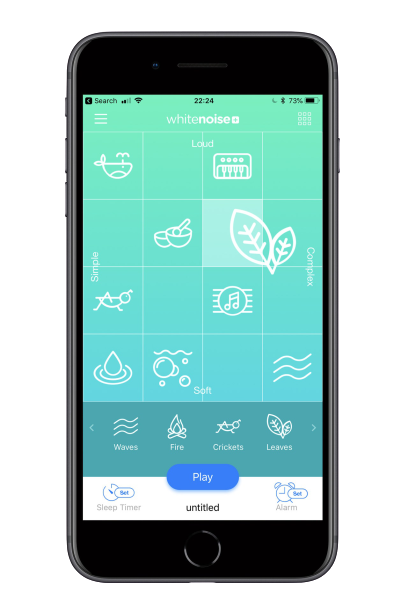 Whether you need another way to lull yourself to sleep or tune out the world while working, it's time to pull out the ambient noise generators. White Noise+ is the smarter version of your go-to's, which allows you to drag and drop sounds onto a grid to create personalised mixes. You can pick which notes will dominate, and how complex your loops can be. You can even save your mixes, and use the app as an alarm.
For keeping calm: Oak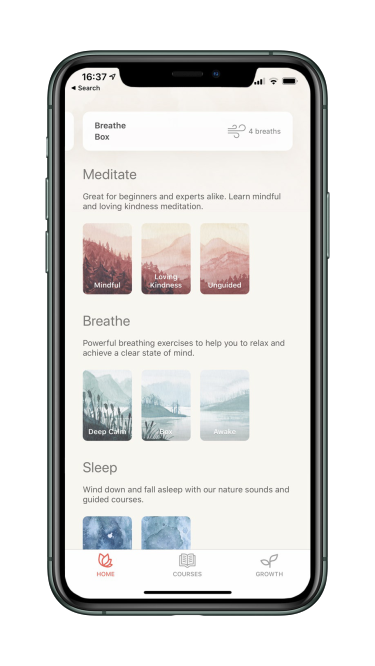 Let's face it – modern life is hard. City living has turned out to be a greater challenge than what we used to dream of as children. Some of us are feeling the brunt of it, and just need to take a step back for a breather. That's where Oak steps in, with its offerings in breathing and meditation exercises. The interface itself is just as elegant, simple, and calming – giving you no frills or unnecessary fluff that can get in the way of you achieving zen.
For the modern-day artist: Procreate Pocket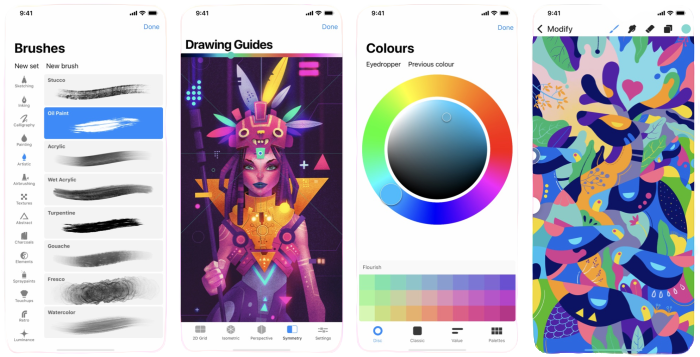 While it's truly a romantic idea, the thought of carting around traditional art tools and materials when you're out and about can be a tad hassling. Procreate Pockets gives artists the closest to a complete art studio housed in your iPhone, giving you all the necessary digital tools to create expressive paintings, in-the-moment sketches, and intricate illustrations from wherever you are. The app is equipped with varied pressure-sensitive brushes, an advanced layer system, speedy Silica M, and best of all – continuous auto-save.
For fitness junkies: Nike Training Club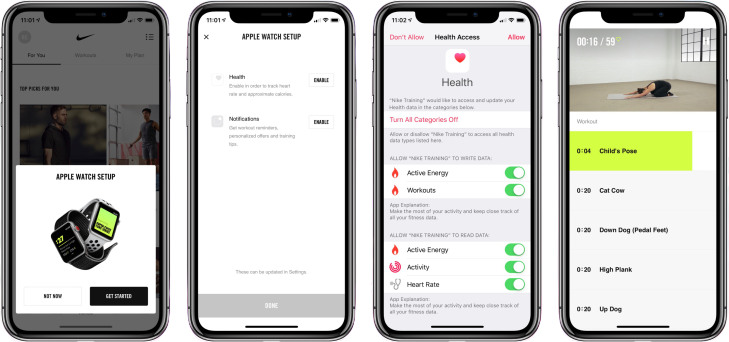 While everyone may not have easy access to a gym or simply can't be fussed with joining one, the Nike Training Club is the ultimate personal trainer to guide you through all your at-home workout routines. Whether you're looking to recharge and improve flexibility with energising yoga classes, going beast mode with bodyweight workouts, or inflicting self-torture with a HIIT session, you can select from over 185 free expert-designed workouts for every fitness level from world-class Nike Master Trainers. This way, you have total control of your workout regimes so you can hit your #fitnessgoals – no excuses.