Together with co-founders and animal lovers Joanne Lee and Ngan Szu Mun, Agnez established an online pet lovers community that is the first of its kind in Malaysia – JomPaw.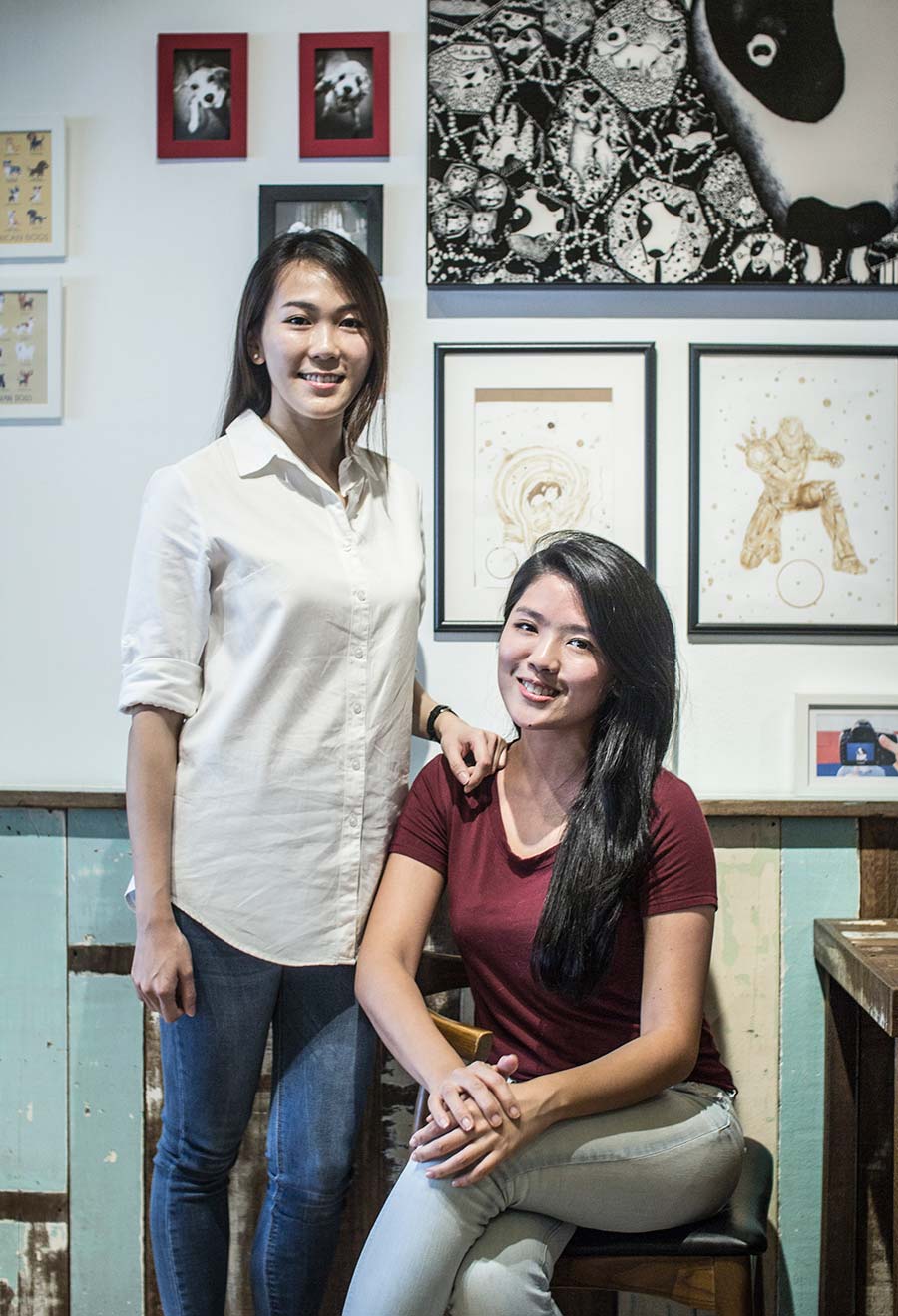 Any decent pet owner can relate with that dreaded feeling of leaving a pet behind for work or vacation. First the guilt, then the anxiety – just like a new mother would feel while away from her toddler.
But even that cannot compare with the experience of losing a pet, whether from mishandling or natural causes. As a matter of fact, it was the personal anguish of losing her golden retriever, Big Boy to cancer that ignited Agnez Lim's prevailing spark to make a difference for all pet owners and animal lovers who share her story.
Together with co-founders and ascertained animal lovers Joanne Lee and Ngan Szu Mun, Agnez established an online pet lovers community that is the first of its kind in Malaysia – JomPaw, which provides all types of pet services from boarding, walking, training, and even pet taxi.
The pet hospitality startup has since been increasingly on-demand, earning the founders a spot in 500 Startups' accelerator program in Japan – from which they take a break to share with us their exciting journey.
The budding passion; the pet connection
Prior to taking the bold step into the rudimentary field of pet hospitality, all three women came from vastly different backgrounds. Agnez was in consulting (before leaving to cope with Big Boy's death), Joanne was in public relations and marketing, and Szu was working on a F&B startup.
"We have all loved pets from a young age, so when Agnez told us her idea, I felt that it was a once in a lifetime opportunity to get such good team mates and to do something that I like as well," Szu shares on how she got involved with JomPaw.
For someone who has 12 dogs and 5 cats living together in her house, it certainly seems like the prospect was meant to be.
Joanne, on the other hand, fell in love with dogs after getting her first mixed golden retriever, and then expanded her furry family to include hamsters and rabbits.
"When I was growing up, I actually wanted to become a vet but it didn't work out because I was too afraid of putting animals to sleep," Joanne divulges.
Nevertheless, both Joanne and Szu recognise that Agnez is the biggest animal lover of the three, having indiscriminately looked after dogs, a tortoise, an iguana and – believe it or not – an ant farm.
"I met Agnez back in college when we were doing our science degrees and we had the same dream of becoming a vet, although we both went on different paths after that," Joanne says on behalf of Agnez, who is preoccupied with wedding preparations at the time.
"She was even telling her fiancé, 'I don't need jewellery, just give me a snake for our wedding!'" Szu adds jokingly.
Naturally, their shared love for animals and Agnez' inspiration to develop her temporary pet-sitting job into something greater paved the way for the JomPaw startup.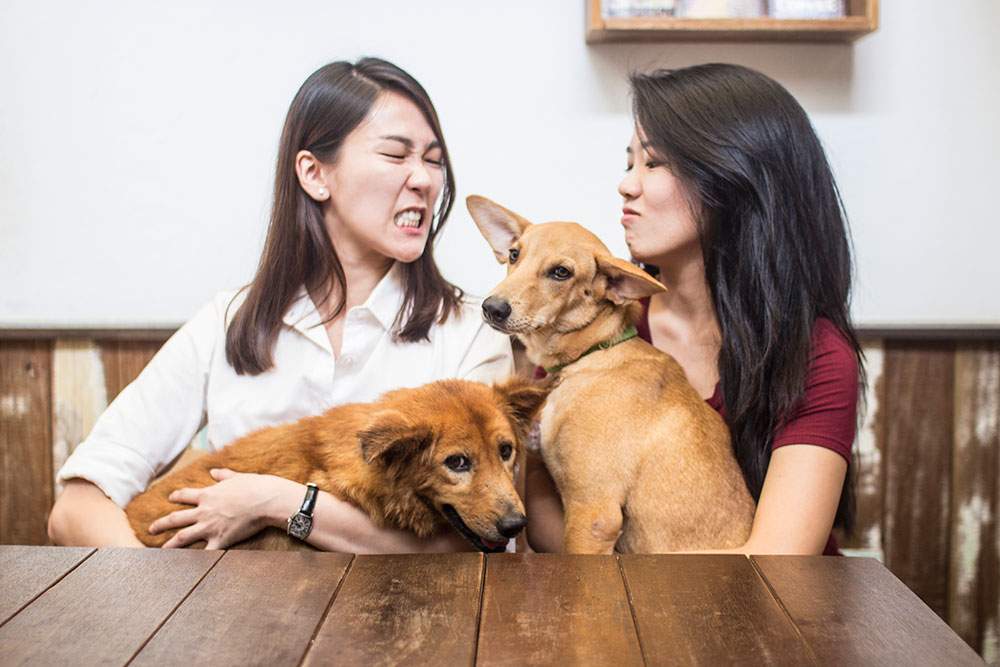 Bridging the gap; shepherding the herd
Launched in January this year, JomPaw offers a wide range of home-based cage-free services to ensure every pet is "treated like family, always."
"Our idea stems from our own experience: Sometimes when we send our pets to a boarding service or pet hotel, they come back with ticks," Joanne tells.
Experienced pet owners may have other concerns with commercial pet services such as pets being caged up, not getting enough attention, and not taken out for walks. Moreover, not every pet facility can take in less common pets like lizards, snakes, and spiders or pets with specific needs.
"There are also animal lovers like Agnez who may not be ready to commit to a new pet, but still enjoy the love and company from animals; so we realise that there's this gap," she adds.
"We aim to bridge that gap by giving those who like to take care of pets the chance to do so and earn money from it, while pet owners can also rest assured that their pets will be in a loving home," Szu explains.
How does JomPaw ensure both parties are compatible? Before joining the team, JomPaw will assess your experience with pets and the size of your house or car.
Upon receiving a customer's request, Szu sees to the matchmaking between pet owners and pet-sitters based on the information provided.
For new pet owners who need a little help instructing their pets, JomPaw also provides private and group training under ex-police trainers.
"We now have 70 helpers for our pet sitting and pet taxi services. Currently, we are more focused on the Klang Valley but we hope to expand throughout Malaysia and Southeast Asia in the next few years," Szu says.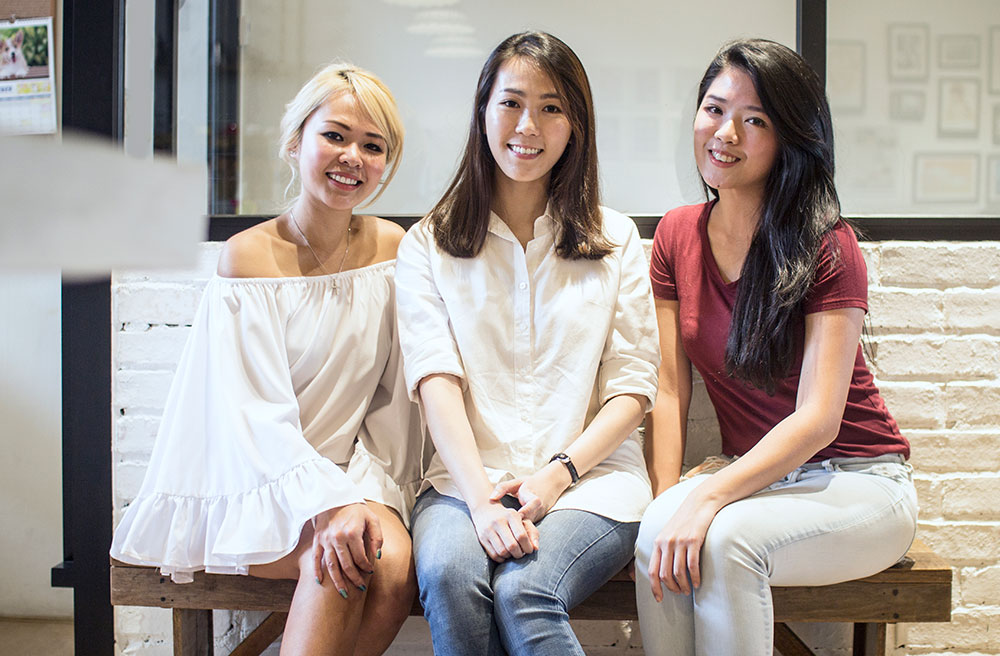 Show your support; adopt, don't shop
Along the way, the three women met Lyn Siew, a close supporter of Furry Friends Farm – a no-kill vegan animal sanctuary.
"We have always wanted to do charities, but we decided to start off with pet services and excel at that first," Joanne reveals. "Then, we met Lyn."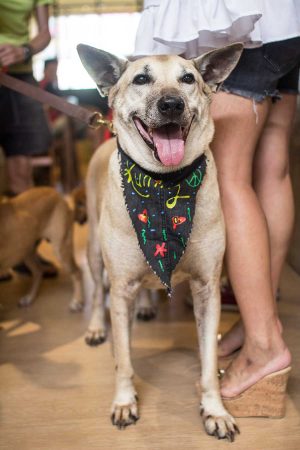 "When Lyn heard about JomPaw, she linked us with Furry Friends Farm and from there we decided to go ahead and start JomPaw Charities to support them," Szu chips in.
Introduced two months ago, JomPaw Charities kicked off with a RM10,000 pledge to raise funds for the sanctuary's maintenance work and new cement flooring.
With your help, over 500 stray dogs and cats, as well as goats, chickens and ducks, can live more comfortably in their retirement home. To contribute to the Furry Friends Farm fundraiser, visit www.jompawcharities.org.
It doesn't stop there – the charity division seeks to work closely with as many animal shelters and homes as possible to improve animal welfare in Malaysia.
"There's too many stray dogs out there being put down everyday. We hope through JomPaw Charities, we can encourage more people to adopt and give strays a second chance," Joanne says.
Regarding other future projects, Szu announces, "If there's any other shelter homes who need help from us, we can use our platform for fundraising and finding volunteers; you can be the next project for JomPaw Charities!"
Watch the video below to discover why you should consider adopting before buying a pet.
To learn more or join JomPaw, visit their website at www.jompaw.com. Follow them on Facebook here and Instagram here for more updates.
Photography, videography, art direction: Gan Yew Chin
Special mention: All featured dogs are from Furry Friends Farm.