From milk tea to champagne, these unique mooncake flavours will easily satisfy any adventurous sweet-tooth. 
With the Mid-Autumn Festival coming up, we're all scrambling to get our hands on the pastry that can go either sweet or savoury: the mooncake. While we're all familiar with the usual fillings such as lotus paste, mixed nuts, and salted duck egg yolks, there's always a part of us that yearns for something new and different. That's when mooncake makers decided to take on the challenge to get more creative each year by transforming the non-traditional snow skin variation into an edible creation that will amuse the palate.
If you're looking for unique spin on the humble mooncake, this year's offerings certainly don't disappoint. From French pâtisserie-inspired treats to alcohol-infused mooncakes, here are some of the most interesting mooncake flavours to try out this year.
Le Méridien Kuala Lumpur
Fans of snow skin mooncakes will delight in the delicate, handcrafted delights offered by Le Méridien Kuala Lumpur this year. Their Rainforest Tualang Honey and Figs and Yuzu Calamansi with Confit Orange Peel are floral-fruity creations made to delight any sweet-tooth. However, we're mostly looking forward to the luxurious Chivas Whisky with Golden Raisins, a snow skin mooncake that encases golden raisins that have been soaked in Chivas whisky for 48 hours. It's a surefire way to infuse pure luxe and decadence this Mid-Autumn Festival.
The snow skin mooncakes are priced at RM30 each, and can be mixed-and-matched into a box of 6 for RM178. However, the Chivas Whisky with Golden Raisins mooncake can only be purchased individually at RM45, and requires a minimum 3 days advance order notice. The mooncakes are sold at Latitude 03, lobby level of Le Méridien KL and will be available from August 24 until October 1.
Place your orders by contacting +603 2263 7888 or email dining.reservation@lemeridien.com
F Le Meridien Kuala Lumpur | I @lemeridienkl
Shangri-La Hotel
The mooncakes from Shangri-La's "Over the Moon" Mooncake Collection 2020 is nothing short of decadent, with snow skin varieties featuring flavours such as Durian, Custard and Bird's Nest, White Lotus Paste with Chestnuts, and Dark Chocolate with Almond. However, we're particularly fascinated with Executive Chinese Chef John Chu's Masterchef signature – the Pandan Lotus Paste with Black Sesame and Bird's Nest. The toasted sweetness of the black sesame and delicate bird's nest make up a truly sophisticated flavour combination.
You can visit the Mooncake Counter at the Shangri-La Hotel lobby next to the Main Entrance to make your purchase, or order by calling +603 2074 3900. For online alternatives, visit shangri-la-specials.com or email restaurantreservations.slkl@shangri-la.com 
W shangri-la.com/kualalumpur | I @shangrilakl
Mandarin Oriental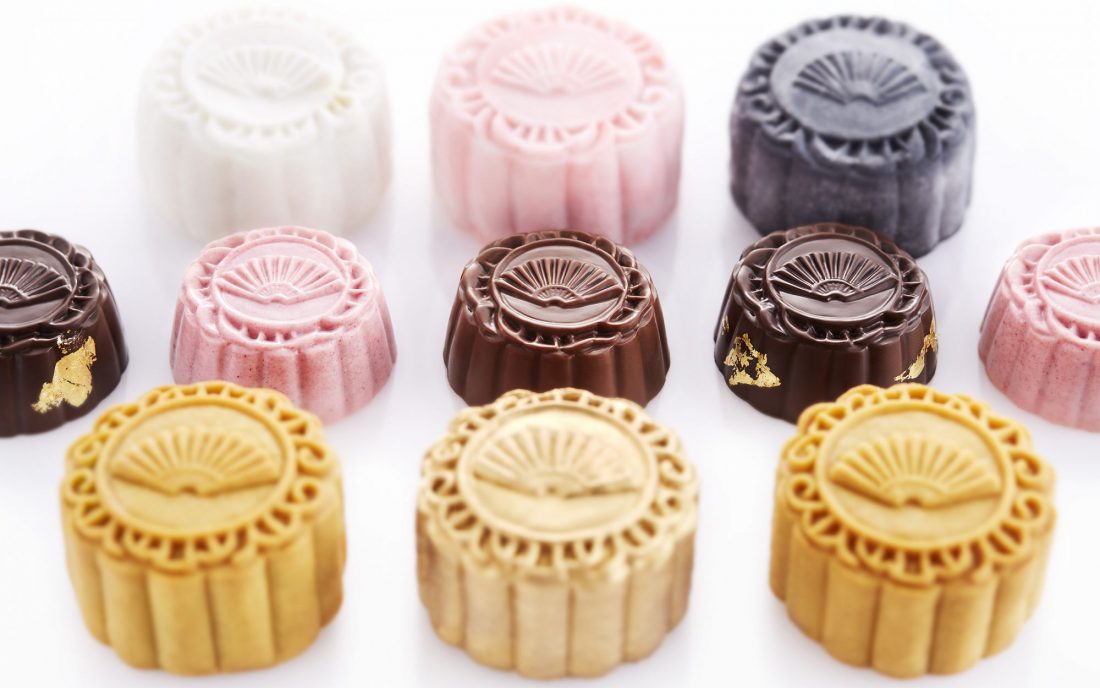 If you loved Mandarin Oriental's Malaysian single origin chocolate mooncakes, you have much to look forward to in this year's offerings. The chocolate mooncakes include a Dark Chocolate version with Crunchy Pearls, Dark Chocolate Cream, and Gold Leaf, while the Milk Chocolate variation comes with Caramel Sesame, Hazelnut Gianduja and Jasmine Tea Ganache. The stand out from this series is definitely the Red Berry Chocolate, featuring Strawberry Crémeux, Coconut and Almond Praline – offering a fine balance of sweet and nutty, and creamy and crunchy.
Each mooncake is priced from RM33, and is available for purchase until October 1, 2020. You can email mokul-lpoheen@mohg.com to place your orders, or via the Mandarin Oriental Online Shop.
F Mandarin Oriental, Kuala Lumpur | I @mo_kualalumpur
The Ritz-Carlton Kuala Lumpur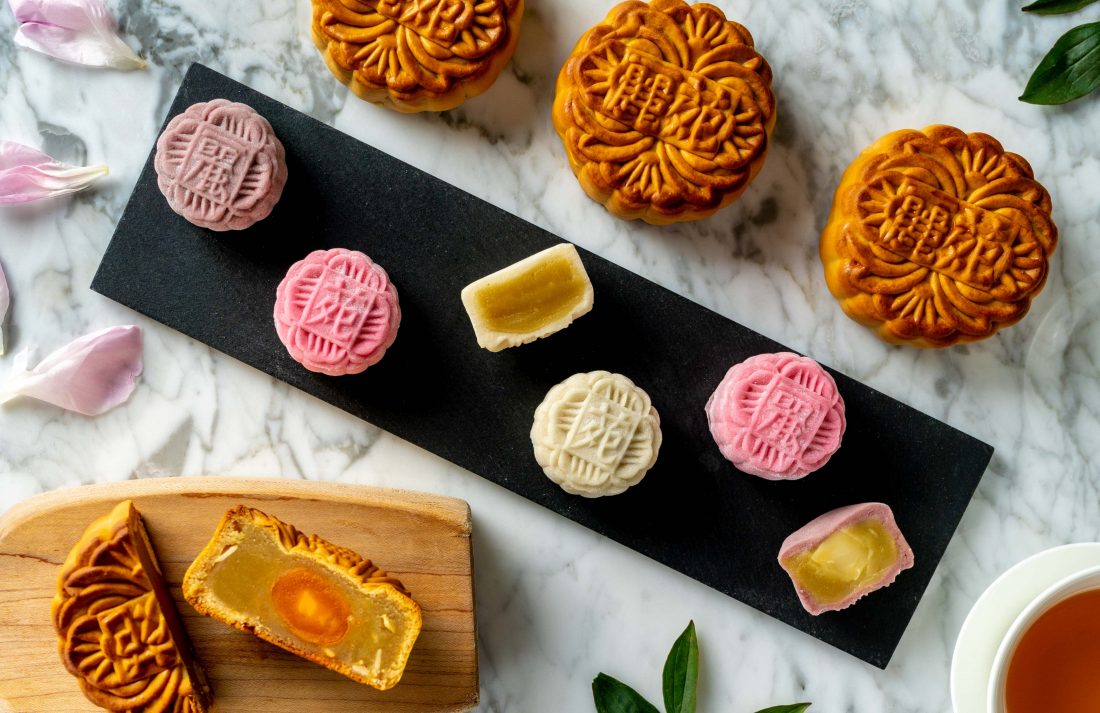 Another worthy contender in the luxury snow skin mooncakes segment are the return of signature classics and popular flavours by Chef Tan Tiong Guan. To truly celebrate this year's Mid-Autumn festivities in the most elegant way possible, raise a slice to the exclusive Mini Moët & Chandon Champagne Mooncake and Moët & Chandon Rosé Imperial Champagne Mooncake. And back by popular demand is the Mini Snow Skin Cream Cheese with Port Wine Mooncake, which sees the delicate snow skin enhanced with sweet port wine, with a silken cream cheese filling for added decadence.
The mooncakes are available for purchase until October 1, 2020, priced from RM16 nett per piece. One box of eight mini mooncakes goes from RM128 nett.
For more inquiries or to place your order, WhatsApp +6018 646 8033, WeChat LiYenKL or email li.yen@ritzcarltonkl.com
F The Ritz-Carlton, Kuala Lumpur | I @ritzcarltonkualalumpur
Hilton Kuala Lumpur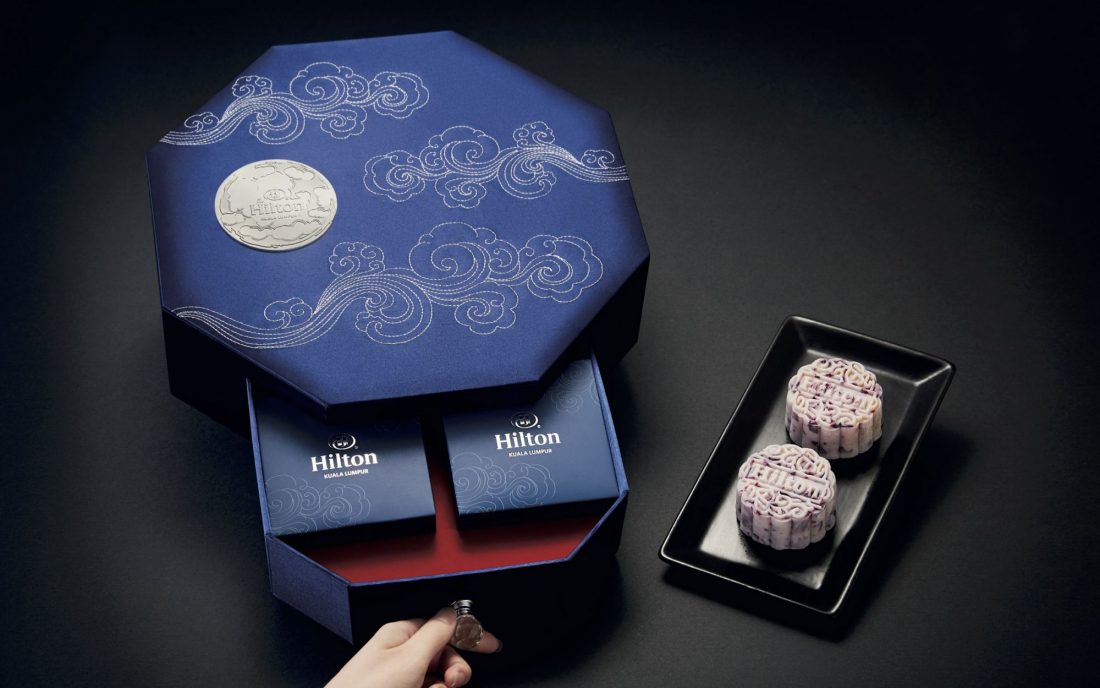 Chynna at Hilton KL rings in luxury this Mid-Autumn festival with their Royal Midnight series. While we can surely appreciate the beautiful packaging that doubles as a jewellery case, it's what's inside that counts – and we're not disappointed. This year, we're intrigued by the Bulgarian Blush, a rosy snow skin mooncake filled with custard cream cheese, Bulgarian Rose petal jam, and pine nuts – creating a truly fragrant and indulgent treat. Other unique flavours include the Blue Moon (Snow skin Amaretto lotus paste with blueberry cheese feuillantine), and Heavenly Gold (Pure Premium Musang King Durian).
The mooncakes can be purchased from now until October 4, 2020. To order, call +603 2264 2264, or visit takehome.hiltonkl.com
F Hilton Kuala Lumpur | I @hiltonkualalumpur
InterContinental Kuala Lumpur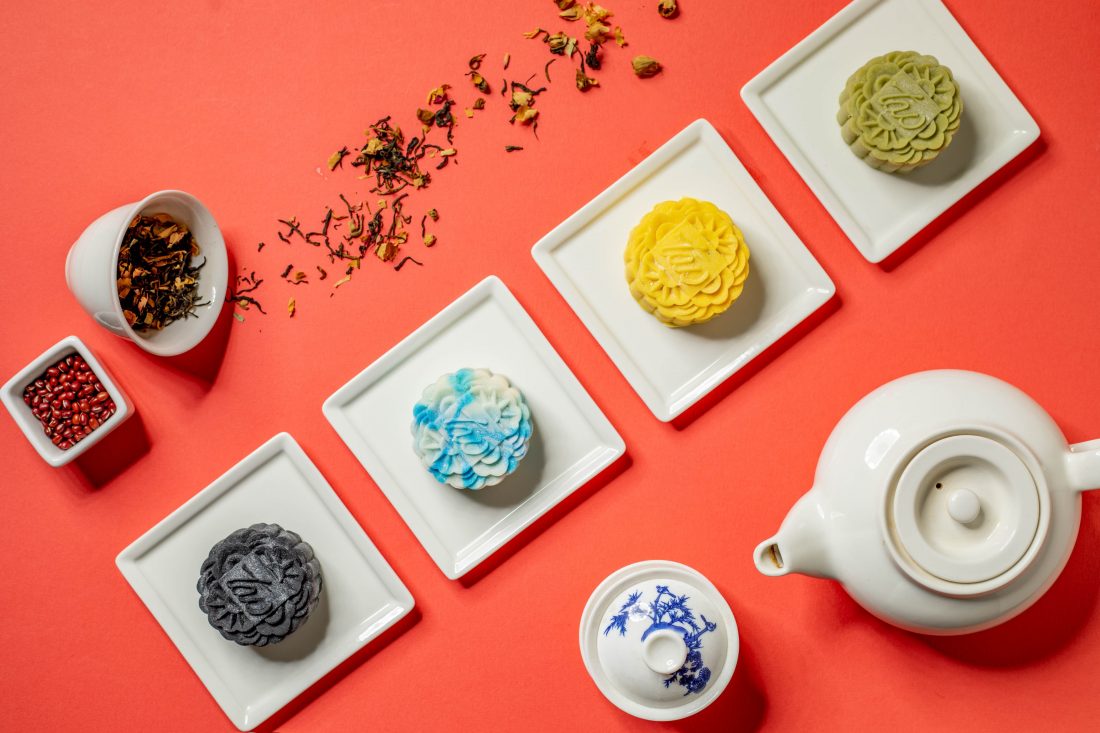 Tao Chinese Cuisine's very own Chef Lo Tian Sion is bringing today's hottest food trends and modern-day flavours into his own curation of mooncakes. Remember when people and restaurants were putting bubble milk tea or boba into everything? The trend is still going strong, with the hotel jumping on the bandwagon with their Bamboo Charcoal Snow Skin with Milk Tea Mooncake. If subtler flavours and hints of fruit tickle your tastebuds, you'll find these notes harmonised in the Green Tea Snow Skin with Green Pea and Dragon Fruit. For those who like to take a walk on the wild side, you can definitely help yourself to the Durian Snow Skin with Custard and Salted Egg Cream, which celebrates some of our most controversial and loved flavours.
You can get your hands on these mooncakes from now until October 1, 2020 at the lobby pop-up store on Mondays to Fridays from 11.30am to 6.30pm, and Tao Chinese Cuisine from Thursdays to Sundays at 11.30am to 2.30pm and 6.30pm to 10.30pm. You can purchase a box of 4 mooncakes in a Classic Cherry Blossom Gift Box for RM118, or in a Luxe Leather-Bound Gift Box for RM158.
For more information or to make an oder, call Tao Chinese Cuisine at +603 2782 6128 / 6172, WhatsApp 016 202 4623, or email foodandbeverage@intercontinental-kl.com.my.
W kualalumpur.intercontinental.com | I @intercontinental.kualalumpur
Read more: The prettiest mooncake packaging to double as Mid-Autumn 2020 keepsakes
Sofitel Kuala Lumpur Damansara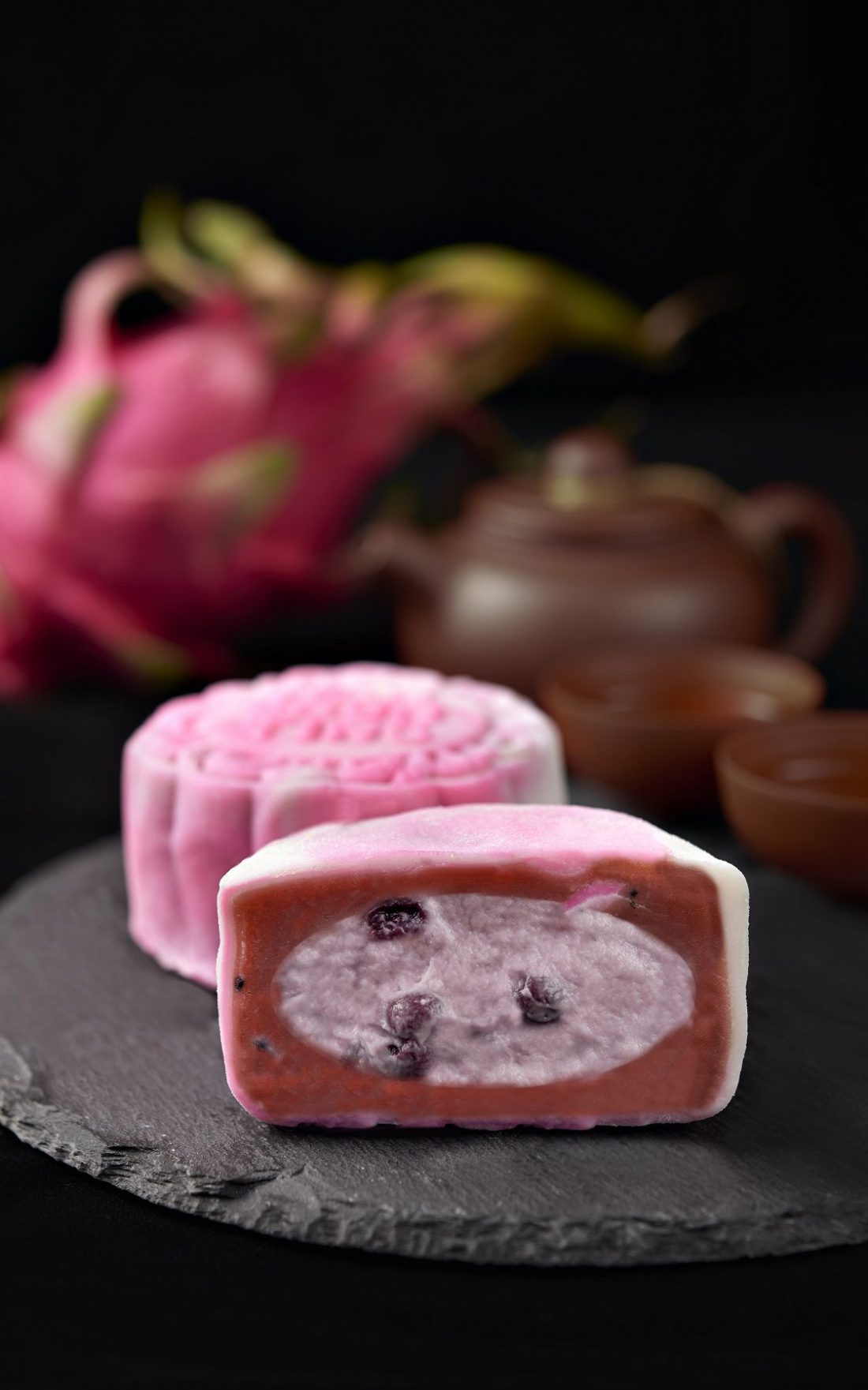 French pâtisserie meets Oriental traditions with the snow skin offerings from Sofitel. While the Coffee Paste with Butter Cream and Black Charcoal with Cheese varieties sound incredibly tempting, there's no doubt all eyes will be on the Dragon Fruit with Blueberry Truffle and Pumpkin with Chocolate Truffle. So if you're someone with a more Westernised palate, these treats should be your go-to.
Available until October 1, 2020 and priced at RM38 nett per piece, you can order these mooncakes by calling 03 2720 6688 or email ha123-fb3@sofitel.com
W sofitel-kualalumpur-damansara.com | I @sofitelkualalumpurdamansara
New World Petaling Jaya Hotel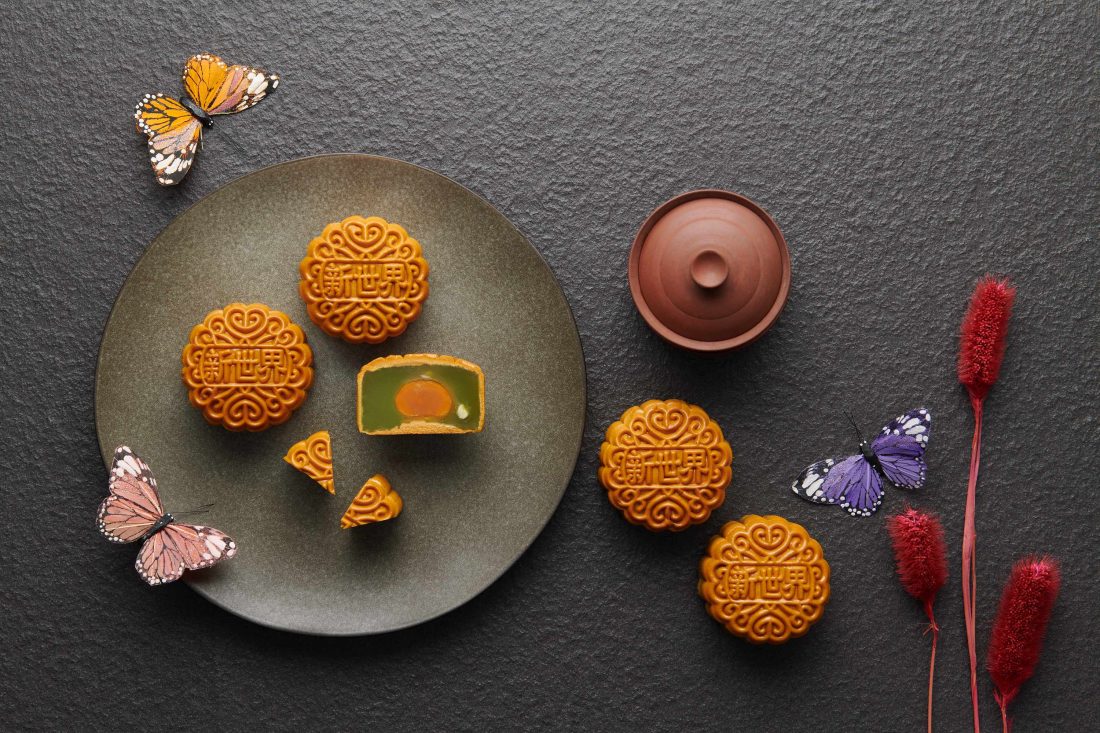 Since the festivities are excuse enough to go all out on the sweets and treats, why not tuck into some of the truly indulgent mooncakes that New World Petaling Jaya Hotel has to offer? The new flavours we're looking forward to having a slice (or two) of are the Blueberry Lava and Chocolate Tiramisu Lava, which hold promises of velvety textures and bold, rich flavours. It's cheat day at its finest. However, if you're looking for a waistline-friendlier alternative, you can opt for their best-selling classic, the Longan Wolfberries mooncake.
The mooncakes from New World Petaling Jaya Hotel's "Timeless Traditions" are available until October 1, 2020, from RM128 nett per gift box of 4 pieces. You can call 03 7682 0000 / 010 216 3810 to place your order.
W petalingjaya.newworldhotels.com | I @newworldpetalingjaya
Photos courtesy of the respective hotels