In a time when self-care and self-love are overly sensationalized hype words, Stephanie Looi wants people to take a step back and return to the core of oneself in practice of caring for one own's wellbeing. This begins with getting to know oneself at a deeper level, perhaps even tapping into one's own subconscious, which admittedly, is not the easiest thing to do.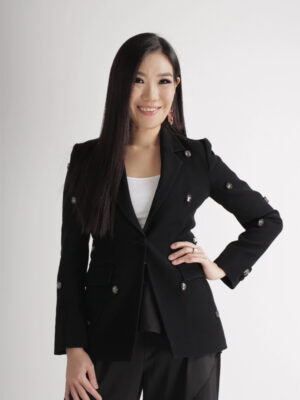 As such, Stephanie seeks the help of an all-natural age-old source: flowers. With her healing practice Sound of Flowers, she uses flower essences to help her clients dissect, process and unlock their emotions to learn about themselves at a deeper level.
"Flower essences are more natural than essential oils, reason being the way it is extracted is just water from the flower petals," she explains. "We leave the flowers outside in the morning sun, collect the energy from the sun and then bottle it."
Derived from the teachings of one Dr Edward Bach who discovered a series of 38 flowers in the 1920s, Stephanie follows his approach of using different healing properties of these 38 flowers to discover and resolve different emotional strains of the clients that come to her. His homeopathic teachings harnesses the different energies of different flowers and applies them to human emotions to help steer and rectify any imbalance.
"These flowers are energy vibrational plants. It is stored in water. Water holds memories so it actually stores the plant energy, which we bottle and you can simply drink," she elaborates. "It's 100% safe and even babies, animals, anything with emotions can take it to heal."
Literal Flower Power
From small amber bottles, Stephanie mixes and matches different flower essences expended by delicate droppers into smaller tinctures. They are then dropped into glasses of water and drunk without fuss.
A little beech flower essence for tolerance could help the impatient; likewise, a few drops of chicory flower essence for clarity could calm the overwhelmed. Cherry-plum flower essence encourages relaxation the same way chestnut-bud flower helps with learning. After studying and being certified in the properties of flowers, Stephanie uses her knowledge with these delicate blooms of nature to help people heal.
View this post on Instagram
"These flowers actually help us elevate the energy and vibration in us so that we feel a bit more hopeful. Overall, we will have a more positive mind," she shares.
For the skeptical, she advises a bit of open-mindedness because, after all, our minds are our most powerful weapons
"Dr Bach believes that our thoughts and our minds are very powerful. With a strong mind, our body heals since they are designed to heal on its own. It's just that a lot of time when we go through depression, sadness and negative emotions, it's hard for us to pick ourselves up and think with clarity and act accordingly," she adds.
At the same time, she is not touting it as a one-jar healing potion. She cautions, "It's not an instantaneous solution where you feel good immediately. Instead, it makes you realise over time that you're able to do what you put your mind to."
View this post on Instagram
Healing beginning with oneself
Since getting certified, Stephanie has taken it upon herself to help as many people iron out their internal struggles with the power and sound of flowers. She works alongside psychotherapists and complements proper pharmacology treatments with her Bach flower essences.
"If someone comes to me with a temper problem or have problems sleeping, we find out the reason. My focus is to heal their root problem. A lot of times, they bring me back to their childhood, what set them in certain mindsets. The flower essences help them focus and identify the root cause," she tells.
"Once you understand yourself more and are aware of your flaws, the flowers can help you get deeper in touch with yourself to counter the flaws. It's a tool for identifying our own insecurities that we're not aware of. With it, we are made more aware and conscious."
She understands the skepticism that follows this branch of healing, but is unperturbed.
"A lot of times, just because something isn't proven, doesn't mean it's not there," she says. "Even if it's a placebo effect, it is still a very positive effect. Ultimately, if you take it and you believe and feel good about it, it changes the way you think. Overall, it's an improvement."
Learn more about Sound of Flowers at the official website here.
(Photos: Sound of Flowers)