British luxury carmaker Rolls-Royce has been housing an active apiary at its Goodwood HQ since 2017.
Rolls-Royce is known for producing cars that sit at the pinnacle of luxury automobiles, being an inspiration to those passionate in their craft, and creating unique experiences for their affluent clients. When you see Rolls-Royce, you tend to associate them with the great and powerful, the fabulously wealthy, and lifestyles dripping with excess.
Then the COVID-19 pandemic happened, forcing automakers to temporarily shut down – and for Rolls-Royce to shift its focus into honey production, which in fact, is flourishing during this time.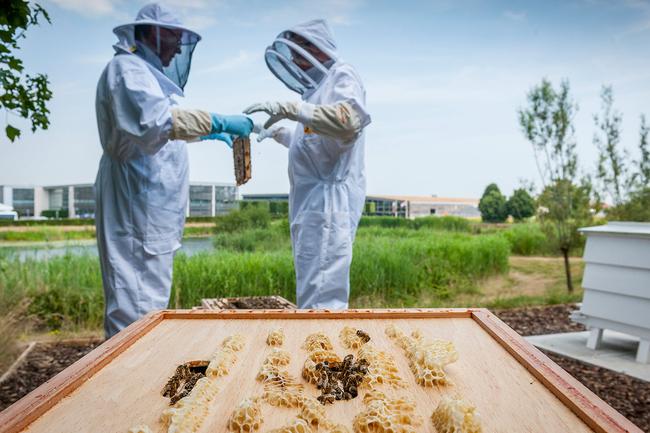 So what is the Rolls-Royce of honeys? Simply put, the car company established its apiary in 2017, dedicating a worksite for "six traditional, English-crafted, wooden beehives, each bearing a polished stainless steel nameplate handcrafted in the company's Bespoke Workshop".
"Having come through the winter in excellent health, Rolls-Royce's English Honey Bees are currently emerging from their hives and foraging on the half-a-million trees, shrubs, and wildflowers flourishing across the 42-acre Rolls-Royce site, plus the eight acres of sedum plants growing on the manufacturing plant's 'living roof' – the largest of its kind in the uK. The more adventurous bees make sorties into the surrounding Goodwood estate, whose 12,000 acres of West Sussex countryside are among the glories of the South Downs National Park," explained the carmaker.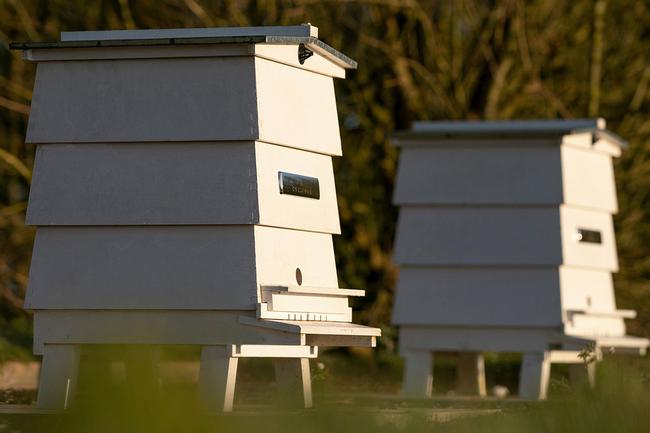 This side project by Rolls-Royce isn't just a way to flaunt their reputation for being over-the-top luxurious, it's actually for a good cause; the project supports the Bee Lines campaign – which was launched with the hope of reversing the decline of bees in South East England, as bees are crucial to maintaining our ecosystem.
"The Apiary further underlines our commitment to the environment, which informs everything we do at Goodwood," Richard Cater, Director of Global Communications at Rolls-Royce Motor Cars said when describing the project's ultimate goal. "Our sustainable buildings, thermal ponds, rainwater management systems and wildfowl refuge have already made the Home of Rolls-Royce at Goodwood one of the UK's most eco-friendly manufacturing facilities. Through this project, which taps into the biodiversity of ours site, including our huge living roof, we're making an important contribution to conserving Britain's vital bee population."
What's more interesting than this is that Rolls-Royce isn't the first luxury brand that contributes to the support of local bee populations. Bentley houses 120,000 bees in two hives at their factory, Ford's Detroit factory tends to 80,000 bees, and watchmaker Jaeger-LeCoultre also owns their own branded honey from the Vallée de Joux in its Le Sentier manufacture.
Of course, like all Rolls-Royce cars and experiences, its honey isn't up for purchase by just anybody. The liquid gold is exclusively served to Rolls-Royce customers who travel to the company's Goodwood HQ to take delivery of a car – making it one of the most expensive add-ons one could ever get.
Photos: Rolls-Royce