OSIM introduces the world's first well-being chair, aptly named the uDream.
In a society where "the hustle" is often glamourised and seen as a lifestyle to aspire to, high levels of stress has become a normal part of our daily lives. We spend more time overworking on the weekends, define our self worth based on productivity, and keep up with the "sleep when you're dead" mentality.
OSIM challenges the hustle by introducing its latest innovation that goes beyond what we know about the massage chair. Meet the uDream, the world's first well-being chair that works to relax all your five senses according to your tension level.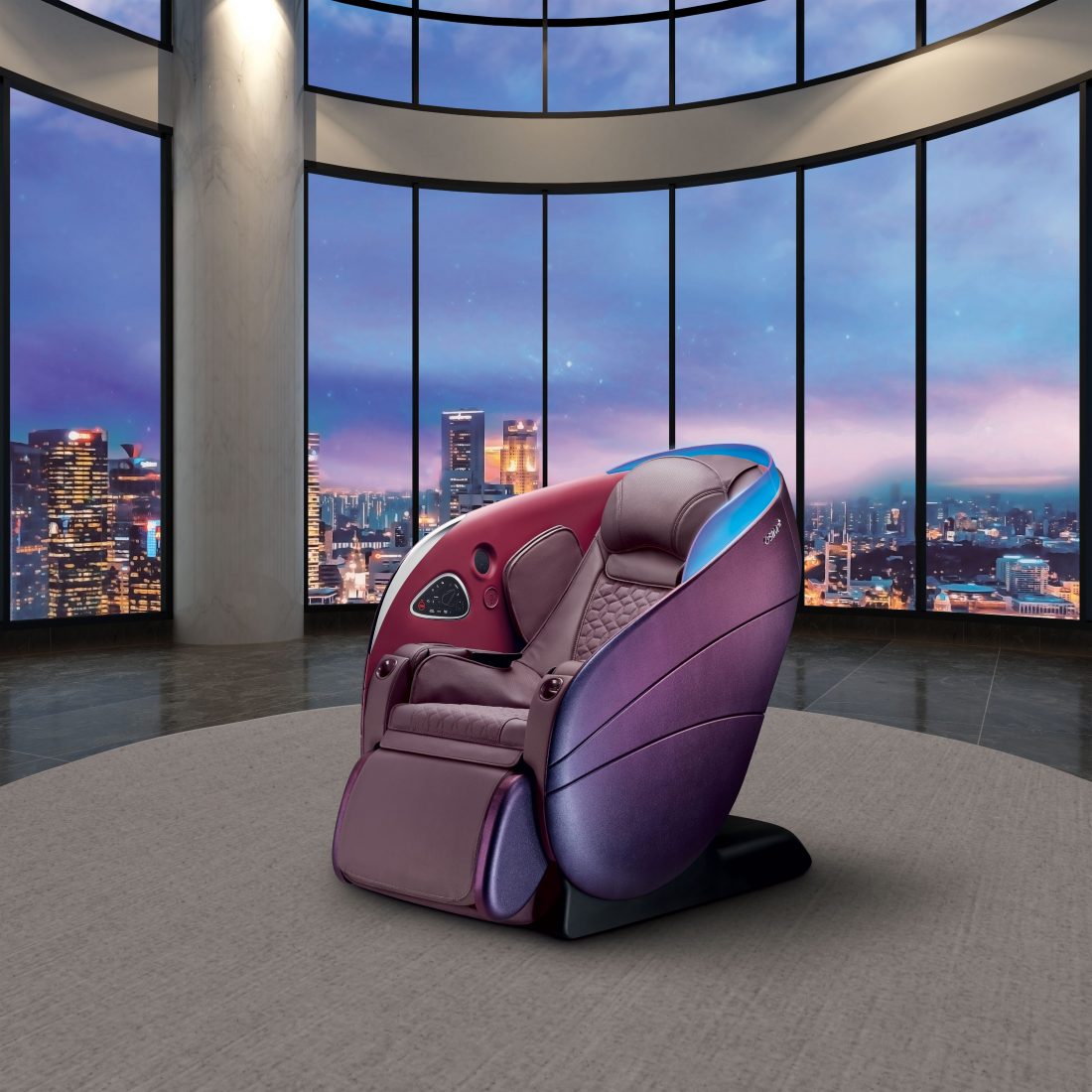 The OSIM uDream features the latest electrocardiogram (ECG) technology and AI-powered biometric algorithm which powers the proprietary Body Tension BioSensors. These sensors can pick up your body's tension signals and work out how stressed out you are by measuring your heart rate, respiration rate, and heart rate. The data collected is then interpreted into Body Tension scores, before providing you with a customised massage program that's tailored to your current Body Tension Score.
This personalised technology allows you to easily manage your well-being everyday, or as often as you'd like while at home. Users can easily measure and monitor your stress levels on a daily, monthly, or even yearly basis. By doing so, you are able to be more aware about you stress levels and adapt accordingly to immediately manage them, as well as combatting the long-term health effects of chronic stress.
The OSIM uDream well-being chair is also the brand's first concept that leverages on the natural healing ability by engaging all the five senses at once, providing all-round relaxation.
Sight: Depending on what you need, a gentle Mood Light counteracts your negative feelings with various soothing, calming, or energising colours.
Hear: A 3D Surround Sound system envelops you in an immersive, relaxing audio experience.
Smell: Aromatherapy is carried out through DreamScent Aroma Pods on the sides of the chair, which gently emits calming scents such as lavender.
Taste: A specially-designed taste simulation in the form of customised lavender dark chocolate or a healthy confectionery of your choice to complete the 5-senses well-being experience.
Touch: Cutting-edge OSIM Massage Technology that gives you a professional massage with a human touch. It also combines OSIM's signature massage technologies, such as the patented 4-hand Pro Massage, the V-Hand Pro Massage, and the newly-patented Power-Hips Massage.
The OSIM uDream well-being chair retails at RM29,888, which you can also purchase online via their official website.
Photos: OSIM Malaysia