Aside from being entertaining, board games are beneficial to one's brain health. According to research, active board game players have at least 15% reduced chance of getting dementia and a lower rate of depressive disorders compared to non-players. 
Board games have also been shown to increase memory while also assisting in adapting better communication strategies amongst individuals. They foster social interaction, sharing creativity, planning, adjusting to winning or losing, alleviating stress, and developing immunity.
To acknowledge #Brain Awareness Week, we encourage you to exercise your brain and put them to good use by playing board games—but with a luxury twist. These high-end board games will keep you entertained for hours and despite their luxurious sake, can be handed down as heirlooms for the next generations. 
1. Monopoly® Heirloom Edition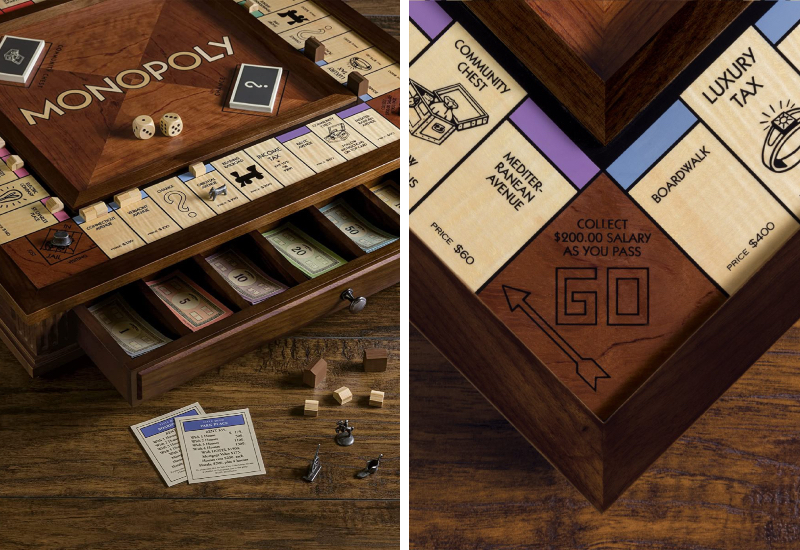 The classic, evergreen game of Monopoly, which will mark its 88th birthday this year, is available in a rich, heirloom set. This improved version comes with a walnut cabinet, wooden homes and hotels, and two drawers for money, cards, and tokens. You'd never want to return to the plastic sets.
Purchase Monopoly® Heirloom Edition here. 
2. Baccarat's Dominos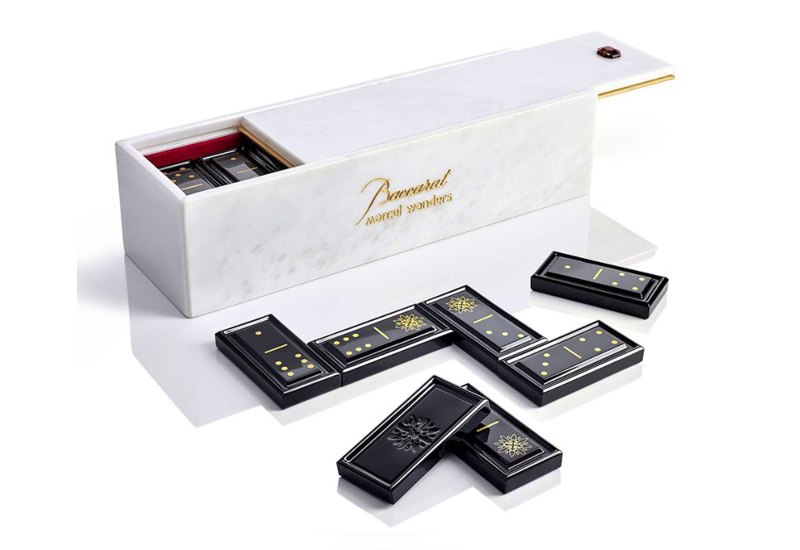 The first mention of domino is from the 13th century Chinese Song dynasty. Since then, the game has evolved, and the Baccarat version is a far cry from the crude wood and stone models of yesteryear. This gleaming replica, created by Marcel Wanders, is constructed from black crystal, with a box carved with marble and 28 gilded bits.
Purchase Baccarat's Dominos here. 
3. Aerin's Mahjong Sets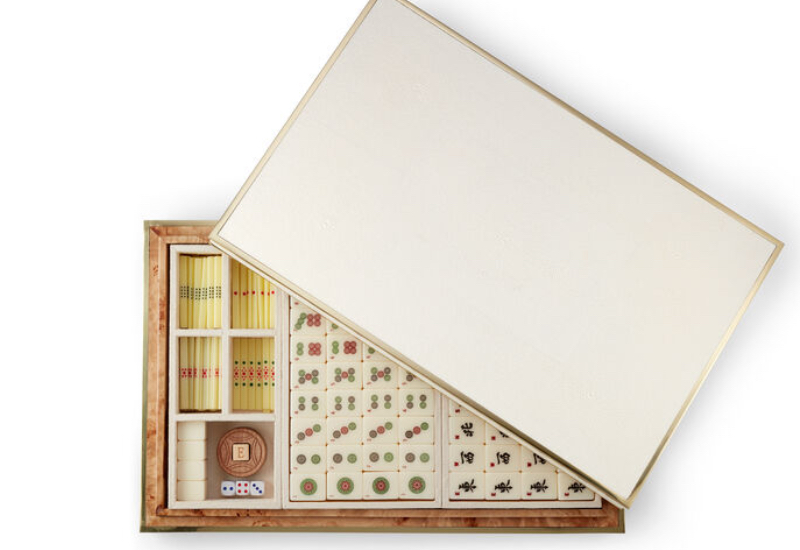 The Chinese game Mahjong was invented in the 1600s by the Quing dynasty and became popular in Europe in the early twentieth century. This upscale parlour version comes with brass hardware, a shagreen box, and 144 vibrantly etched tiles. Let's appreciate Aerin's two shagreen jewels that are just stunning to look at. 
Purchase Aerin's Mahjong Sets here. 
4. Brunello Cucinelli's Chess & Checker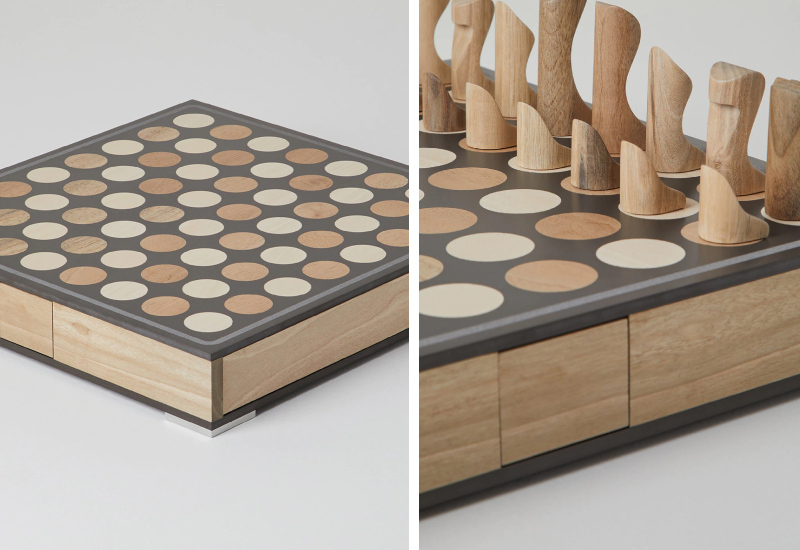 Brunello Cucinelli, known as the cashmere king in the fashion world, is all about staying cosy and keeping warm. And nothing feels cosier than spending the night with your family with the game of Chess. This gorgeous chess and checkers set is totally handcrafted using high-precision artisan techniques. The board is laser-cut and has two extremely different alternating materials with unique appearances and assets: walnut wood and Krion®.
Purchase Brunello Cucinelli's Chess & Checker here. 
5. Clue Luxury Edition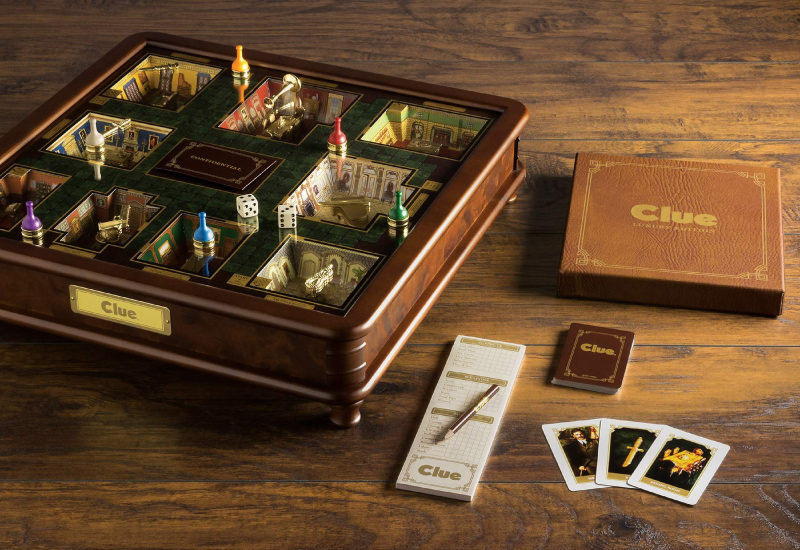 If you're tempted to solve a murder-mystery case, this Clue set represents all of Mr. Boddy's mansion's rooms in 3D, all of which are coated in glass. It ignited the vibes of Benoit Blanc from Knives Out. So, when you accuse Colonel Mustard with the dagger, you'll be doing it with style.
Purchase Clue Luxury Edition here. 
6. Alexandra Llewellyn's Skull Poker Set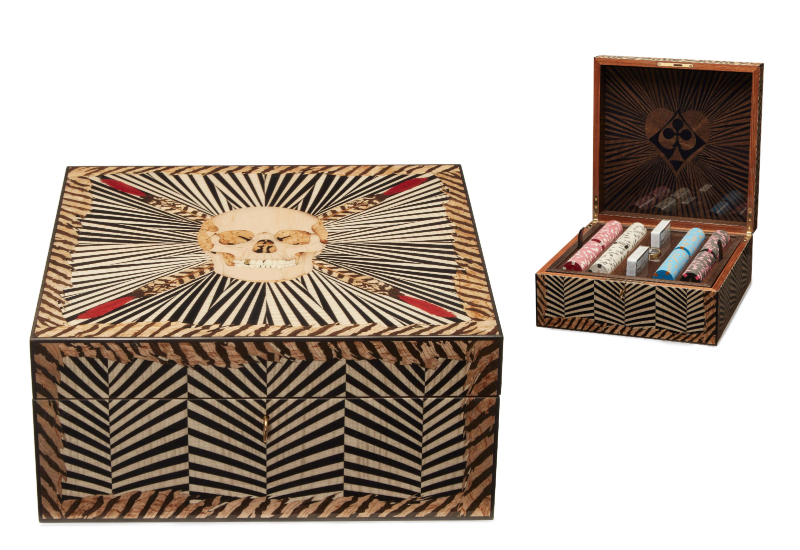 Take a moment to admire Alexandra Llewellyn's magnificent poker set. The hardwood marquetry is brilliant enough to keep you engaged in the tense game. Handmade from sustainable woods like Ripple Sycamore, Macassar Ebony, Black Boxwood, and Masur Birch. 
Purchase Alexandra Llewellyn Skull Poker here.