Joe Flizzow is hungrier than ever to make his mark but now chooses a quiet war path strengthened by age, experience and wisdom.
Joe wears top and pants by Bottega Veneta and accessorises with sunglasses by Prada Nonconformist Collection
From the moment he steps into the studio for our shoot, Joe Flizzow's antennas are tingling.
You can't really tell because his eyes are, as usual, hidden behind his signature heavy dark shades and his body language is languidly speaking in the same drawl as he says hello to everyone on set. Yet, he is alert.
He is soaking everything in; remembering names as they are introduced; checking out the rack of clothes he'll be dressed in; and eyeing the second camera rolling in the background for the video segment of our interview.
"Cool, cool," he mumbles as everything seems to meet his expectations or requirement – maybe both.
There's a stark mellowness to his demeanour compared to the Joe we've all known from his Too Phat days, but do not mistake it for boredom, or worse, jadedness.
Joe Flizzow is hungrier than ever to make his mark but now chooses a quiet war path strengthened by age, and the experience and wisdom that come with it. He knows better now what he wants and he waits for it to come to him by setting out the right plan in motion instead of loudly and garishly screaming for it.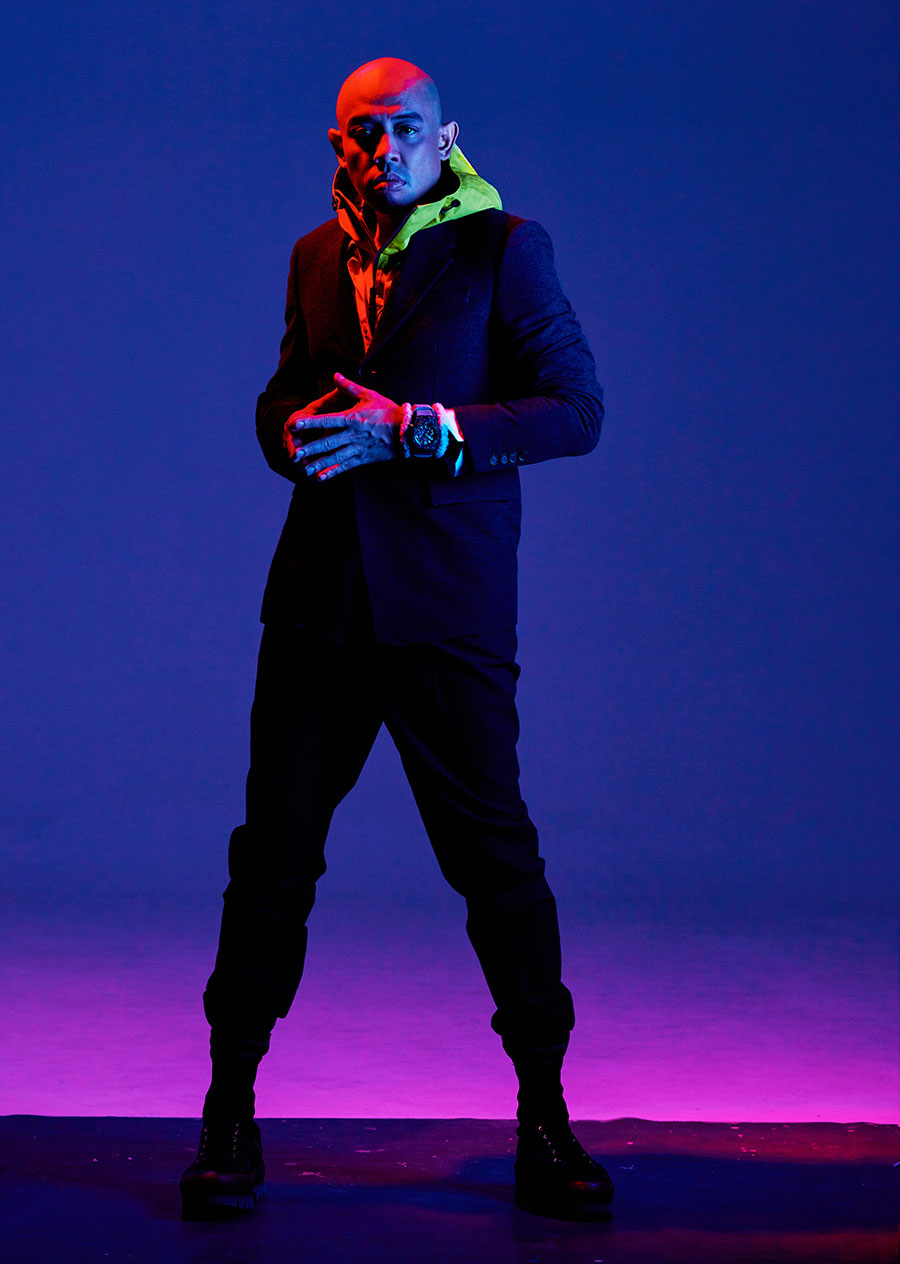 The budak Subang Jaya who loves words and poetry
Born to parents who are both writers, words have always played a big part of Joe's life. Words and music to be exact, as his mother is also a big lover of music and is the one who introduced him to the likes of Stevie Wonder and Kool & the Gang.
"My first concert was Stevie Wonder in Stadium Negara in 1987," he fondly shares. "My mum insisted that I followed her. That's when I knew I wanted to be on stage and be entertaining."
Entertaining started very early for Joe, who spent his early childhood in London before returning to Malaysia at the age of seven – just in time to start Standard One. He was more than willing to perform at family gatherings and functions. Even then it was always rap that he was drawn to.
"It was always rap, since the first time I stepped on stage at 10-12 years old," he divulges. "Mind you, I was rapping adult rap songs."
He traces his roots to a small music shop called Pennylane Music Arcade in Subang Jaya back in the 90s, true to his proud moniker of being a budak Subang Jaya.
"You can't be scared of the height if you want to be sitting at the top."
"The owner, this auntie, used to bring in the dopest hip hop cassettes and CDs. She'd pay very close attention to what's hot in the US," he recalls. "One of my first cassettes is Ice T. The album is called O.G. Original Gangster. It's definitely not suitable for kids."
The album art caught his attention but the lyrical poetry stole his heart.
"This is hip hop in the 80s and 90s when everything is colourful and psychedelic," he elaborates. "They're styles from boroughs like Brooklyn and the Bronx, the graffiti and neon colours are something else. Rap, in comparison to rock and ballad, have words that are deeper too.
Being the son of writers, words and poetry has always been big to me."
Riding the many waves of hip hop
In his pursuit of his first loves – entertaining and hip hop – Joe would carve a path as colourful as the albums of the music he loves so much. His stint as one half of the duo Too Phat broke him out to the scene but he proved he holds his own just as well with his debut album President in 2008, followed by Havoc in 2013.
Both albums saw heavy collaborations with fellow artists locally and abroad, like Hady Mirza dan Terry Tye Lee from Singapore, Thaitanium from Thailand, Joeniar Arief from Indonesia and more.
Supporting fellow artistes has always been second nature to Joe, seen most recently with his pet project 16 Baris, a YouTube web series where he highlights new and upcoming talents in short 4 minute segments.
"I like the new wave of young rappers," he proudly declares. "That's why I started 16 Baris. We discovered 5 rappers directly from Instagram. We put people on the show whom we feel are deserving. Some of them have never appeared anywhere else, this is the biggest thing to happen to them, while for me this is just another Friday."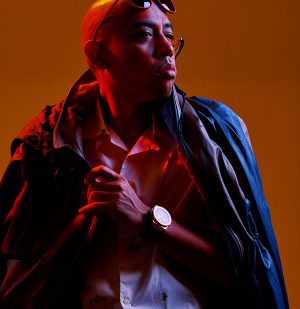 Being a veteran who has been in the industry for over two decades, the only thing that saddens him is the lack of hip hop acts making it.
"The mainstream music industry is now only made up of a few names that you can count with one hand," he honestly shares. "I want to populate the Malaysian music industry with my peers from the hiphop genre so when we go to an award show, it's not just me and Sona One and Altimet. We're still the novelty act. We can dominate."
He sees more hope now than ever, especially with the emergence of new technology changing the industry from the way music is produced to how it is shared. He speaks from experience through his hip hop record label Kartel Records that was founded in 2005.
"I love where hip hop is right now," he says of the changing tides. "It excites me to see the different sounds we're able to produce these days due to technology. You can literally hear how music has gone from an organ or keyboard to everything being digitally produced. It excites me to mix and master with all these new avenues. Sound production is amazing these days – you can recreate a whole orchestra with a $500 app or software, so long as you know how to manipulate your samples."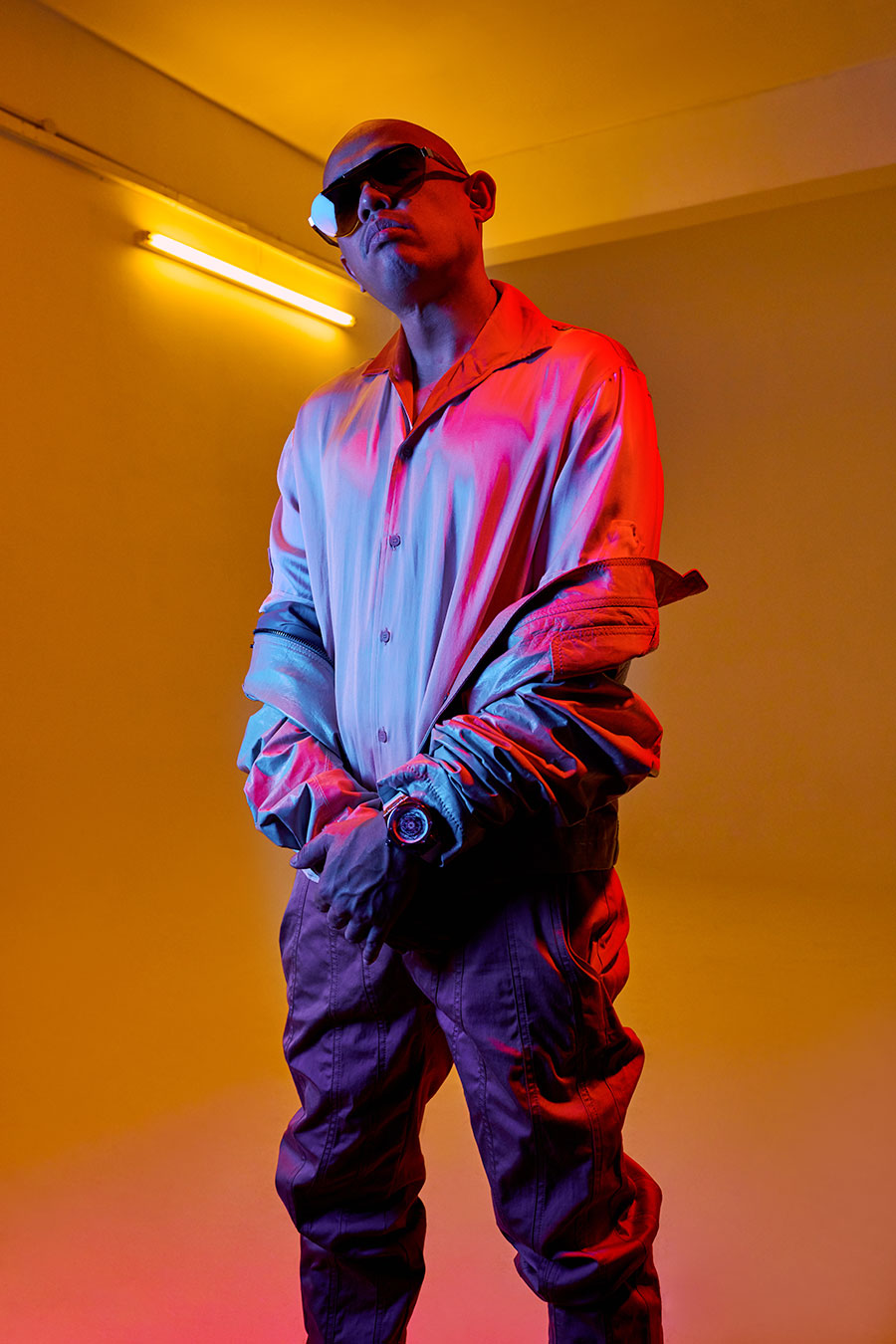 Playing to his strengths
Beyond music, Joe has made quite the name for himself as an entrepreneur with his eponymous barbershop that has sprouted to 12 locations across the country and a pop-up in Singapore. It's natural to see it as Joe diversifying his portfolio but Joe keeps it real and tells it as it is.
"It's not me trying to branch out – I'll tell you why," he says with a laugh. "If you're Justin Bieber, if you're touring 10 months in a year, and you're making US$300 million, it's not important. I would say it's important for you to focus on your shows."
His motives are more realistic.
"For us in Malaysia, we're not making that money so we need to do more. We need a warchest to survive in this game. If I want to still be rapping in 20 years, I got to be prepared to not get endorsement deals. There will be the next Joe Flizzow who will get the next contract. So of course I will have to move into different areas like my barbershop."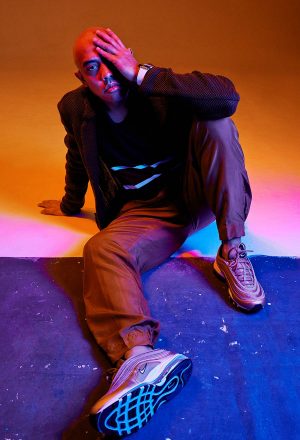 Business has always been a passion of his but so is staying true to himself so even when picking what business to go into, he chose one that is in line with his music background.
"My barbershop is the new record store. There are no more record stores. When I was growing up, kids would hang out outside record stores," he muses.
The feel-good factor that came with it was unprecedented, but not unwelcomed.
"You're making people look good and feel good," is all the justification he needs. "There was this Indonesian kid at the shop yesterday – I saw the biggest smile on his face as he got dusted off. Today is Monday, maybe he had a big interview. That haircut could have been the determining factor in somebody getting a job or a new girlfriend. Anything that instills confidence in someone is a feel good business – there's no hate and no competition. I like that."
"I love where hip hop is right now. It excites me to see the different sounds we're able to produce these days due to technology."
He may be prepared to not get the endorsement deals but they came knocking anyway, among the latest being Swiss watch brand Hublot, who has recently named him a friend of the brand, a first for the country.
"What resonates with me the most about the brand is that collaborations are a big thing for Hublot," he says at the press conference. "Throughout my colourful career, I've had the opportunity to collaborate with many artists, whether on songs or concerts. I believe in great minds coming together; I believe in different talents coming together to create something new, something fresh. That's what's most inspiring about Hublot to me."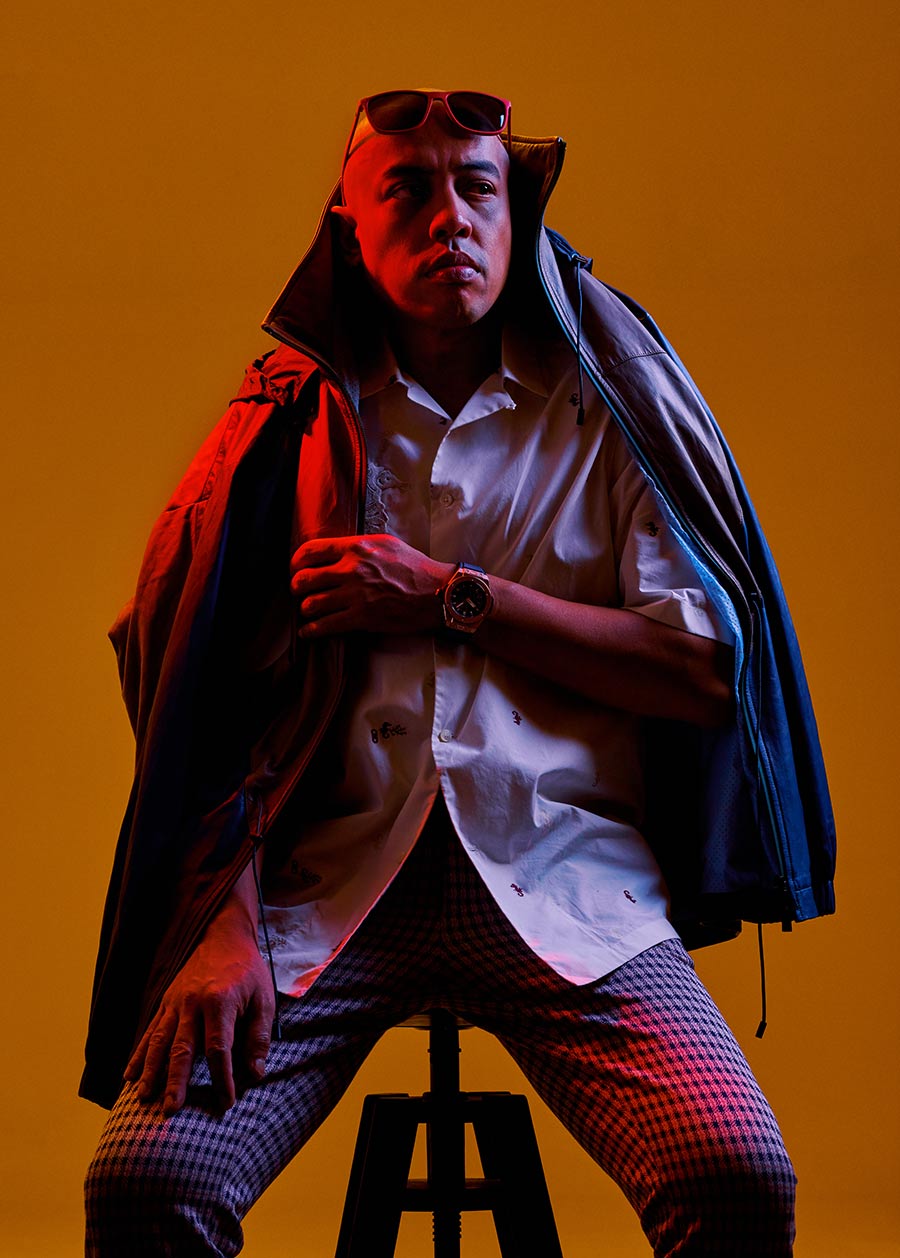 Sampai jadi
As he arrives at this new place in life, he commemorates it with the best way he knows how – a new single.
Sampai Jadi is looking at a mid-April release and will encompass everything that Joe has lived, learned and loved so far.
Asked to sum it up, he describes it as "Sun Tzu the Art of War translated into Malay and compressed into 3 minutes."
"It's about how to handle yourself on the streets, in the industry, from – I wouldn't say a gangster's point of view – but like a warlord or like a tactician's," he tells.
Being in the music industry and one of Malaysia's pioneering hip hop acts has taught him a thing or two and he hopes to be able to translate all of that into the song. Typically a reserved person, this openness is rather out of character of the Joe Flizzow we know.
"When it comes to telling people the real deal, I'm a pretty honest guy," he opens up. "This song is about me extending that honesty that's usually reserved for my friends and inner circle. Now I'm putting it out there for my fans."
"You can't be scared of the height if you want to be sitting at the top," he reminds.
When asked why now, Joe continues to keep it real.
"If I had done this song 20 years ago, people wouldn't have taken it seriously. Now is a good time. I am more relatable now. I've seen more. I've seen people do things halfway and they give up. They shouldn't. You've completed ¾ of your journey. That's sad, especially when you've put in so much."
At the end of the day, the why, how and when matter not to the rapper. He just wants to do what makes him happy.
"I'm afraid of not being happy. I'm afraid of negativity. I'm afraid of waking up bitter," he says. "Life is too short for you to be angry and sad."
"If you have something you're passionate about, keep at it sampai jadi. You miss all the shots you don't take. So keep moving forward and do your thing."
Photography: Ian Wong from The Home Studio
Videography: Gan Yew Chin, assisted by Natalie Khoo
Art direction and styling: Gan Yew Chin
Grooming: Ling Chong
Special mention: Joe wears top by Ermenegildo Zegna Couture; sunglasses by Giorgio Armani; and Hublot Big Bang Unico Sang Bleu watch