When David Low left his career in law and was on the lookout for the next thing to get into, he was sure of one thing: he wanted to get involved in a high growth space, preferably in tech.
A stint with grocery and food delivery tech company HonestBee introduced him to on-demand e-commerce, but it still didn't quite feed his appetite. It was then that he discovered the big, complex world of cryptocurrency through a colleague.
"It was in 2017 that I discovered cryptocurrency," he regales. "In the beginning, I was sceptical about it but I was determined to learn more about this exciting new technology. "
The knowledge-hungry lawyer in him started on a three-month long period of intense reading, researching and learning about cryptocurrency and blockchain technology. He also started investing via a relatively unheard of cryptocurrency exchange called Luno, buying his first Bitcoin for US$5,000.
"After understanding the potential of cryptocurrency, I came to the realisation that if I want to bet the next 5-10 years of my career in a high growth industry, this is the one with the highest potential growth," he shares.
As fate would have it, Luno was looking to set up operations in Malaysia and was on the lookout for a General Manager to lead the local team. David put up his hand for it, got the job and was tasked with growing Luno's business in Malaysia.
"Luno's business model is very simple," he explains. "After downloading the app, users could deposit their funds in Ringgit Malaysia and it'll be immediately reflected in the Luno wallet. Users could then buy and sell cryptocurrency on the platform."
Everything seemed set for David to embark on a new chapter in his career pursuing something he genuinely trusted and had faith would become the next big thing. When Luno officially launched in Malaysia in 2017, Bitcoin went through a massive bull run and went from US$1,000 in the beginning of the year to hit US$18,000 at the end of the year.
"That astronomical increase resulted in a huge surge of downloads in Malaysia," David tells. "Luno became the largest digital asset exchange in Malaysia thanks to its simplicity and a competitive referral programme."
The sudden boom in growth of trading and volumes attracted interest from banks and regulators. Luno's particularly large and high volume of cryptocurrency was not exempted. In February 2018, Bank Negara Malaysia (BNM) issued a new policy requiring digital currency exchanges to implement stringent measures against money laundering and terrorism financing activities. This includes transaction monitoring, reports on any suspicious transactions and monthly reports to BNM.
"At Luno, we have a very strong compliance policy and culture that was established from the inception of our company. Hence, when the BNM reporting policy was announced, we were one of the first to register with them as a reporting institution."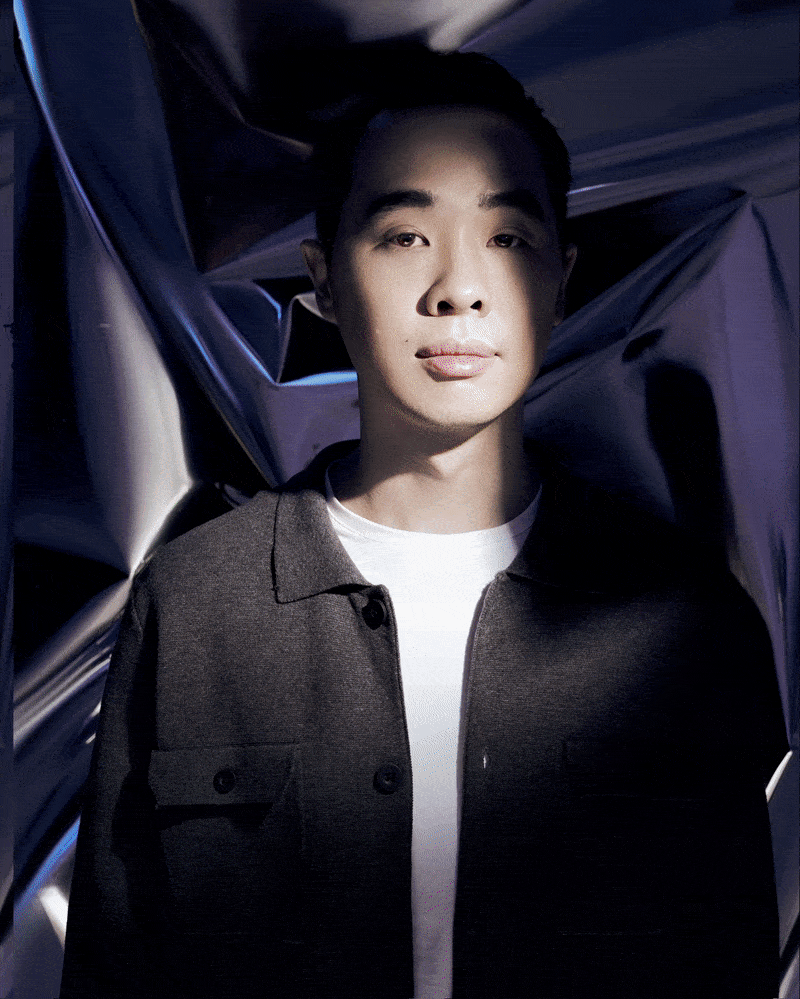 The Luno war story
When David and his first few colleagues accepted Luno's offer to start the team here, they had no idea this was all happening behind closed doors. They started their new roles only to wake up to local news reporting headlines of "Luno account frozen" and "Luno under investigation by the tax authorities".
"We had thousands of Malaysians who were using the app with money stuck in the bank." David recalls. "The safety of our customers is our utmost priority and we prioritise this above others. It was a difficult period in our company's history in Malaysia but it's also our biggest war story. "
Their first mission was to figure out how to refund the frozen money of their users so as to retain their trust. They started at the very bottom – talking to the branch managers of banks in their attempt to sort things out.
"We started by having conversations – we reached out to the banks," David shares. "We had to build these relationships from the ground up. We provided details of the company and our personal details to ensure that we provide the necessary protection for our customers' funds."
They also worked closely with regulators of the space, like the Securities Commission (SC) and BNM, to make sure the groundwork for cryptocurrency investment and trading is set up. If Luno is going to engage Malaysians on the topic of cryptocurrency and lead them to a smooth journey in investing, the company wants to do it right and cover all grounds, including security.
"Luno welcomes regulation. We believe it builds greater trust in the industry, and for businesses like ours. Importantly, it will also ensure that all cryptocurrency businesses have adequate standards in place for the protection of customers and their funds," David adds.
In February 2018, BNM published a regulation called the Sector 6 policy to place legal responsibility on any company in Malaysia that wishes to provide crypto services, like exchanges and wallets, to make sure they register with Bank Negara as a reporting institution.
"If you run anything to do with cryptocurrency, you have to register with them otherwise they can penalise you," David explains. "You must also report all your transaction activities when it becomes suspicious, including your customers', because if you don't know your customers, there's a chance they might use it to launder money."
In 2018, the government announced a new regulatory framework to approve and monitor digital coin and token exchanges. This meant that cryptocurrency exchanges in Malaysia will be licensed and regulated under the purview of the SC. Luno worked closely with the SC in helping it to understand the cryptocurrency industry better as it goes through the regulatory process. As a result, the SC was efficient in introducing cryptocurrency-specific regulation, and Luno became the first regulated cryptocurrency exchange in Malaysia.
"A practical regulatory framework promotes the protection of customer funds. As such, the existence of a license to operate provides consumers with a good indication that they can trust a company with their funds and that they have controls in place to prevent the use of cryptocurrency for illicit means," says David.
"The risk to the alternative is that crypto exchanges will continue to provide services online, Malaysians will continue to invest, but if these exchanges decide to one day take their customers' crypto and run, that's it," David tells. "There was no supervision, oversight or monitoring.
Making cryptocurrency accessible to the masses
Today, as Bitcoin hit an all time-high of US$67,000 in mid-October 2021, Luno owns more than 90% of marketshare in the regulated cryptocurrency space in Malaysia. It lost a bit of traction and users to unregulated competitors like Binance and Coinbase amidst the fiasco of 2017, but still remains the default choice when it comes to regulated exchanges.
"It also comes down to our USP, which is that we want to make crypto easily accessible to all Malaysians. We don't believe in rolling out a complex financial platform," David offers. "If you use Luno today, it's very simple."
Luno only trades five coins – Bitcoin (BTC), Ethereum (ETH), Ripple (XRP), Litecoin (LTC) and Bitcoin Cash (BCH). It also comes with authorised learning materials on how to get started as well as a very straight-forward conversion method from cryptocurrency to ringgit and vice versa.
"Whatever features we roll out on the app, we make sure it's as easy and intuitive as possible for the users. It's for me and you as well as the lady not from the urban city who is not as tech savvy," tells David. "We believe that crypto is for the masses and we want to make sure that we are the first to help crypto reach them."
The future of financial freedom
Having gone through industries from law and e-commerce to now financial tech in cryptocurrency, David finds this chapter the most exciting one. It all begins with the underlying technology of cryptocurrency – the blockchain.
"It's a simple ledgering system that doesn't rely on a central party to record, validate and enable transactions," he explains. "Beyond that, what a lot of people don't realise is that blockchain is essentially just programming codes. It allows people to programme it and behave in ways that they could never do before."
"Cryptocurrency, for the first time, opens up the possibility for innovators to provide financial services without the reliance and need for a central partyIt also means there's opportunity to also providefinancial services and processes that would not have been possible," he adds.
He cites overseas remittance as the clearest example of industry disruption. What used to be incredibly expensive can now be done in a blink of an eye for a fraction of the price with StableCoins.
More recently, cryptocurrency is also changing the way people raise capitals for startup businesses with the latest Initial Coin Offering (ICO) Mania. No longer would people need to go seek funding from either a venture capitalist or a bank with very high interest; cryptocurrency allows people to market fresh ideas and raise millions in capital at a get-go.
"The ease of the use of the technology has allowed people to access millions in capital immediately. That actually created more opportunities for local startups to look into the same thing to try and create any business and improve any value proposition to the society at large," David says.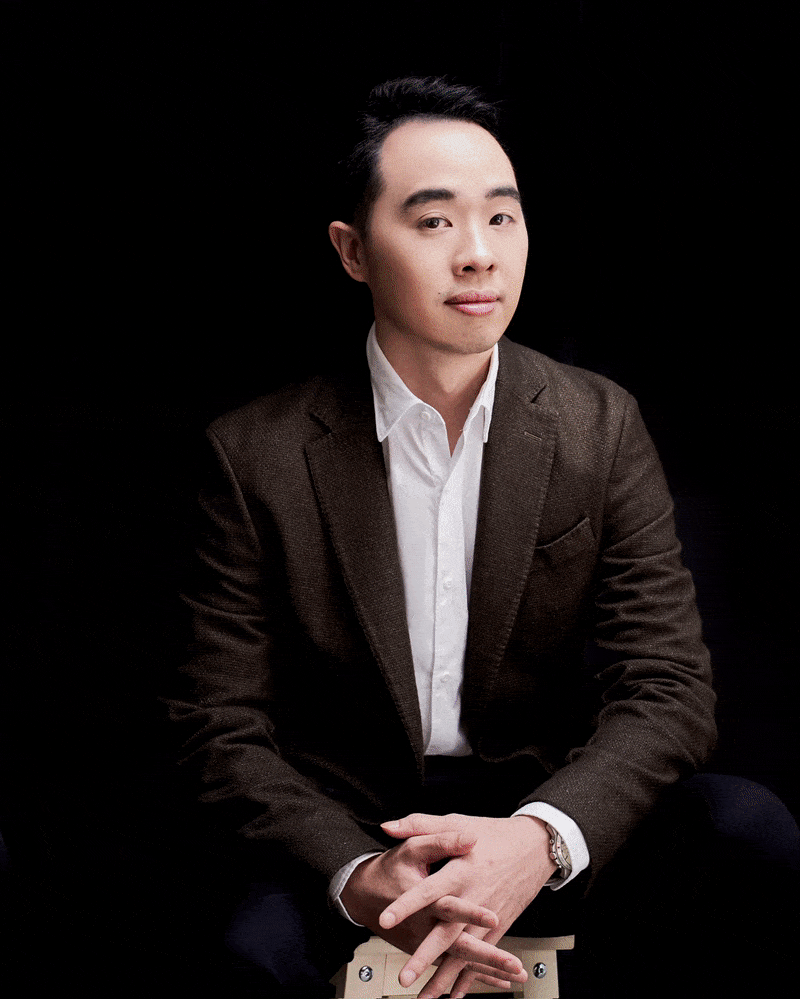 It comes also with its own set of down sides. The ease of creating a cryptocurrency has led some irresponsible parties to create new money overnight, which dilutes the value and potential of the technology. David references memecoins.
"Dogecoins were created for fun and because of the crypto mania, it came to be worth billions," he exemplifies. "That practice and behaviour have encouraged others to follow suit in creating crypto as a joke. They also market it as a way to make money without the right intentions or a long term goal of developing it into a good use case with value."
That is why regulation is all the more important. "The ease of the technology is also the bane of the industry. Some individuals might take advantage of it by creating a random cryptocurrency with the hopes of selling it for profit. Regulators like the SC ensure that only safe and reputable digital assets, with utility benefits that customers want, are approved for consumers to invest or trade in Malaysia. Which is why we always seek approval from the SC before introducing a new cryptocurrency to our platform."
Given its complexities, David understands how and why cryptocurrency can be intimidating to most. He also believes it all boils down to education in breaking that barrier since people fear what they don't understand.
"We do the best of our capability to educate the masses through the channels we control like our app, blog and social media," he tells. "We post regular educational content and updates for the public. We also hold regular webinars. Whenever we find opportunities to reach out to the mass market, we take it to be an ambassador of the technology, and hopefully be a good one."
He sees this skepticism as a good thing, because all great things that have changed the history of mankind had been received the same way.
"I would compare crypto as a technology to another technology that everyone is very familiar with – the internet," he cites. "With the Internet back in the 90s, people were sceptical about it, too. It was new, it wasn't as easy to use, but there were a lot of local developers already working on it believing in its ability to disseminate information. Look at where it is today."
"I think cryptocurrency and blockchain as a technology is in the exact same state. They will be here for the long run. If you don't take this seriously today, you're just going to wake up one day 10 years later realising that you've missed the opportunity to either generate wealth or create new opportunities."
Learn more about Luno on the official website here. Download it on the Apple AppStore here or Android GooglePlay here.
Art direction: Anson Siau 
Photography: Edmund Lee of OneThreeFour Studio 
Grooming: Janice Liew