It's as easy as breathing, literally.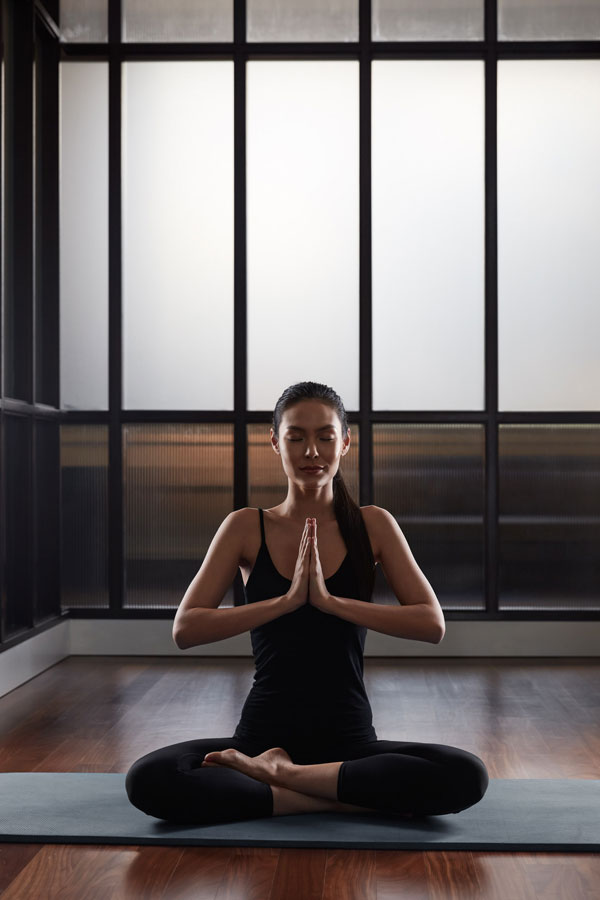 We've all been there. It's about 2pm and we hit a mid-afternoon slump especially after that lunch we thought was modest but in hindsight, wasn't quite so. Your eyelids start to feel heavy and the your fingers feel sluggish even while typing away at that email.
Our energy levels vary throughout the day but it is very well within our power to keep them relatively steady for productivity.
"It's all in the posture," tells Dr Buathon Thienarrom, renowned Thai wellness consultant who is currently doing a guest shift at Mandarin Oriental Kuala Lumpur until July 31, 2018.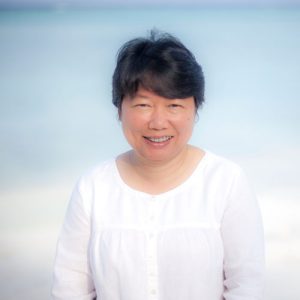 The holistic practitioner is a trained psychologist and health sociologist before discovering the equally effective side of traditional alternative medicine. For the last 20 years, she has combined her two expertise in modern and alternative healing practices to help people all around the world attain better integrative bodywork through sound healing and mind training.
Here are her 5 simple steps to better energy levels at work, or where ever you may be.
Sit up right
There's more to just positive body language when you have good posture. "The track from the lower abdomen to the top of your chest is what we call the Functioning Channel, or the Life and Death Meridien," explains Dr Buathon. "When you sit upright, things like your breath and your energy flow upwards better so you can concentrate better. You can think better. That's how you become more alert and get better energy levels."
Breathe deeply and intentionally
"Try to lengthen your breaths," advises Dr Buathon. "When you sit upright, it will be easier to take deeper breaths. Expand your chest and fill it as much as possible with air. People are tired because they don't breathe sufficient air into the body. They take shallow breaths which are like mere sips, which isn't enough. Breathing also eases the tension in your back so you relax and feel less stressed."
Know your body
"Try to be aware of your digestive system," she adds. "If you're bloated, the air in your bowels is pushing up the wind towards your diaphragm, which means less air is breathed in. Observe your diet, knowwhat makes you bloated and avoid that. Spicy food in general makes you bloated."
Hydrate sufficiently
"Make sure you drink enough water," she shares the age-old advise. "With the climate here, it's so important to cool the body and hydrate so your body can perform the functions it needs. Malaysian food is also very spicy. When you take a lot of spice and don't drink enough water, it causes a lot of bloating."
Sleep on your back
"Sleep flat on your back," she adds. "Not only is this better for your digestive track at night, it keeps your shoulders from pressing down on your chest and lungs. Any strain with create a blockage in breathing and over time, lead to stress in the upper body area."
For a better understanding on Dr Buathon's methods, she is having a half-day workshop on July 28, 2018 from 7am-2pm at Mandarin Oriental KL with a focus on minfdulness and digital wellness.
Find your own slice of inner peace amidst our hectic busy lives in a restorative morning half-day retreat of gentle movement awareness highlighted by yoga and animal flow. Dr Buathon will also walk you through focused mindfulness practices so you can exercise it in various parts of your life. What's more, a wellness lunch is provided after!
The workshop is priced at RM480 per person. No experience is necessary and yoga mats will be provided. Please email mokul-spa@mohg.com to register. Payment will need to be received by July 25, 2018 to confirm participation. A minimum of 10 participants is required for the programme to run.
Alternatively, pop by The Spa at Mandarin Oriental KL anytime from now until July 31, 2018, and have Dr Buathon craft a bespoke spa treatment for you to put you on a headstart to a more alert and mindful lifestyle. Treatments range from RM780 for 60 minutes to RM980 for 90 minutes.
(Photos: Mandarin Oriental KL)