It's the most wonderful time of the year and we're hoping to make it even more so for 12 lucky readers with our 12 Days of Christmas Giftaway!
From now until Christmas Eve, stand to win a gift a day from our Cuckoo Gift Clock. You only have 24 hours to submit your entry before the window closes. If one of the days wasn't your lucky one, come back tomorrow to try again for a new gift!
The Glenlivet 12 Years Old Pack
It's the season for Christmas gatherings, New Year's parties, and year-end reunions, and no social occasion is complete without a bottle of The Glenlivet single malt scotch whisky. 
The Glenlivet 12 Years Old is an invitation to indulgence, from its fruity fragrance to the smooth and creamy marzipan and hazelnut finish. After first maturing in traditional oak, the whiskey then gets its distinctive smoothness and vanilla notes from time spent in American oak casks. 
Mineral-rich water taken from Josie's Well helps develop the flavours during the process of mashing and fermentation, while the height and width of the copper stills contribute to its delicate, complex taste.
Exuding its signature modern charm and throwing a tasteful nod to sustainability, the exclusive gift set is free of plastic and sets itself apart with its bright, contemporary design. Because The Glenlivet 12 Years Old is best enjoyed with good company, the gift pack comes complete with two tumblers that are perfect for toasting to an extraordinary year ahead.
---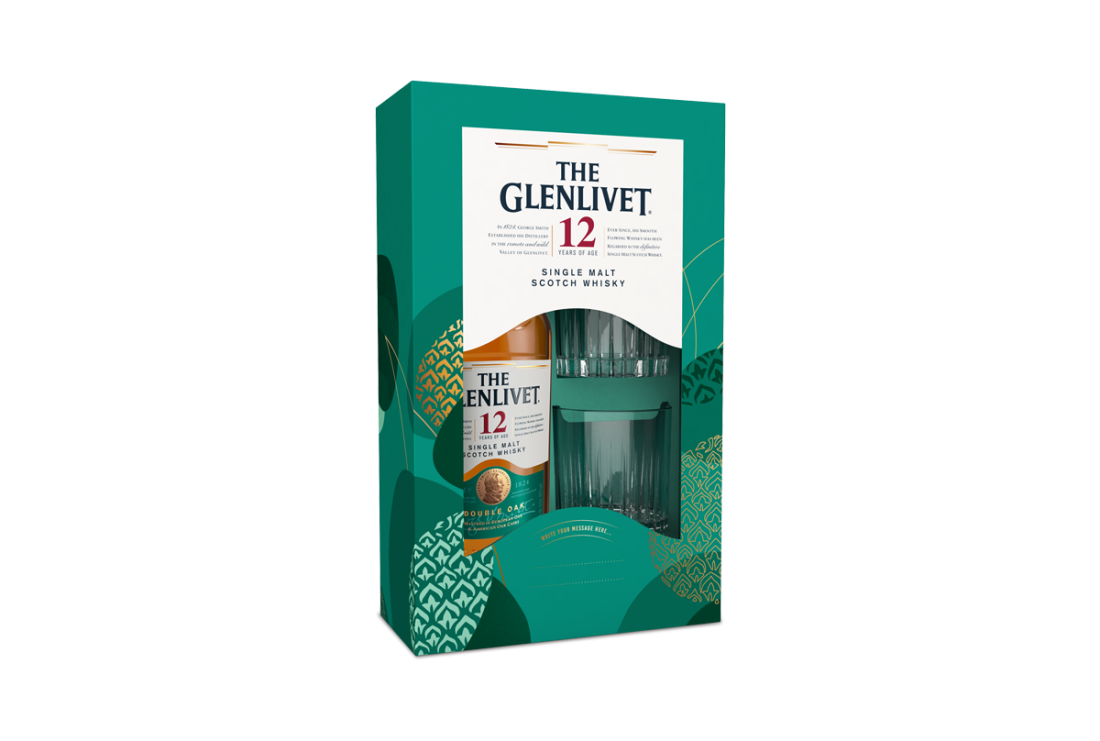 We are giving away The Glenlivet 12 Years Old Pack. 
To be in the running to win, simply complete the following steps.
1. Follow FirstClasse Malaysia on Instagram and Like us on Facebook
2. Follow The Glenlivet on Instagram and Like them on Facebook
3. Tag two friends in the comments of our post of the day on Instagram or Facebook
4. Answer the question below:
[This giveaway has closed.]
This giveaway is open for only 24 hours from 12.00am on 19 December 2021 to 12.00am on 20 December 2021. Good luck!
– This giveaway is open to readers residing in Malaysia except employees and the family members of FirstClasse Malaysia
– Participants may enter a submission for all 12 different days. However, only one participant will be considered for one prize
– Please leave us with a working email at which we can reach you. The prize will go to the next participant should the selected winner fail to respond within 48 hours.
– FirstClasse Malaysia reserves the right to change the rules & regulation without prior notice.