It's the most wonderful time of the year and we're hoping to make it even more so for 12 lucky readers with our 12 Days of Christmas Giftaway!
From now until Christmas Eve, stand to win a gift a day from our Gifting Mansion. You only have 24 hours to submit your entry before the window closes. If one of the days wasn't your lucky one, come back tomorrow to try again for a new gift!
Victorinox FieldForce Sport GMT
The FieldForce Sport Collection is designed for the casual man looking for a simple and masculine timepiece to match his active lifestyle. Sporty colour touches, easy readability and high reliability make the new FieldForce Sport GMT an ideal companion for everyday adventures. No matter where the day starts and ends, from strolling around with the dog, to spending time in the office or going for a quick run in the countryside, the FieldForce Sport is right by one's side.
This new timepiece incorporates a GMT (Greenwich Mean Time) function, which allows for instant readability of a second time zone versus local time. The 24 hours GMT hand can be set independently, a useful function for business travellers around the globe.
A case made of stainless steel with an elegant black gunmetal PVD treatment gives this watch a touch of robust and modern design. Absolute uniqueness is ensured with features such as highlights of sporty colours on different parts of the timepiece and the second hand counterweight in the shape of the iconic Swiss Army Knife. The FieldForce Sport GMT is an elegant classic and outdoor watch at the same time.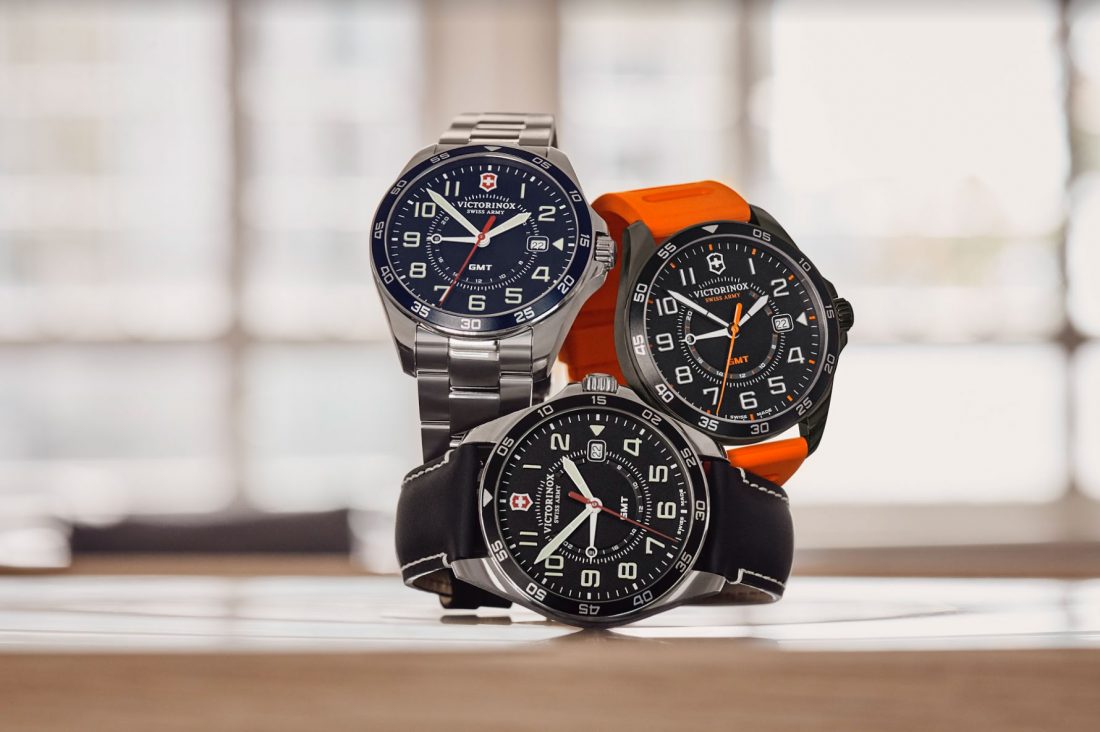 To be in the running to win this Victorinox FieldForce Sport GMT watch, simply complete the following steps.
1. Follow FirstClasse Malaysia on Instagram and Like us on Facebook
2. Follow Victorinox Malaysia on Instagram and Like them on Facebook
3. Tag two friends in the comments of our post on Instagram or Facebook
4. Answer the question below:
[This giveaway has ended]
This giveaway is open for only 24 hours from 12.00am on 19 December 2020 to 12.00am on 20 December 2020. Good luck!
– This giveaway is open to readers residing in Malaysia except employees and the family members of FirstClasse Malaysia
– Participants may enter a submission for all 12 different days. However, only one participant will be considered for one prize
– Please leave us with a working email at which we can reach you. The prize will go to the next participant should the selected winner fail to respond within 48 hours.
– FirstClasse Malaysia reserves the right to change the rules & regulation without prior notice.