Posts by tag
Getting Ready With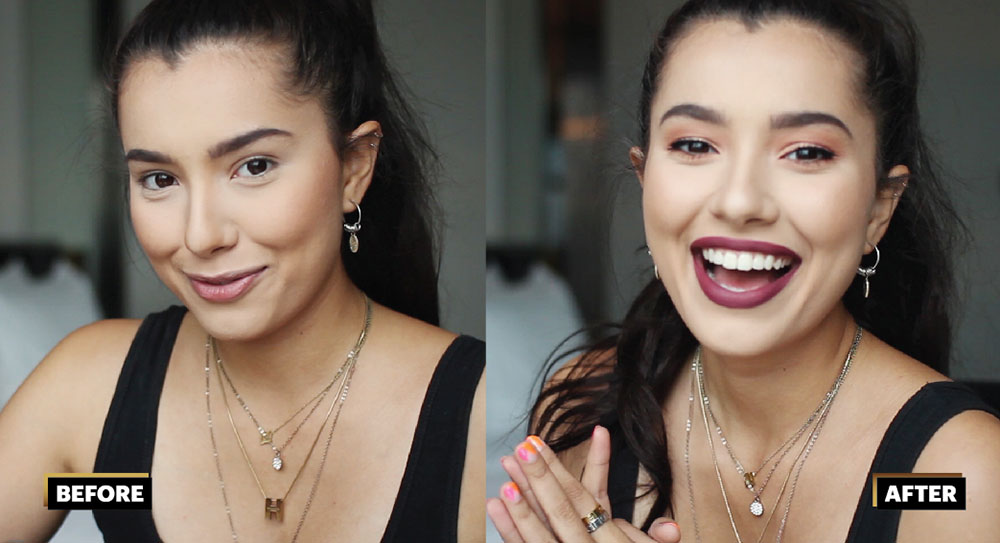 "Once your face looks flawless, you can skip eyeshadow; you can skip eyeliner; you can skip so many other things and you'll still look well put together."
What's the makeup routine of someone who has regularly been in front of the camera since her teenage years like? Amelia Henderson, who fits the bill as a TV host and actress, is surely one to know.
While her makeup routine can take over an hour (including social media breaks in between, she quips) at times when she has a party to attend, she tells us she prefers to wear little to no makeup on her off days. If anything, she'll put on some foundation and/or concealer and she's good to go.
"The steps in my makeup routine that take the most time are always the parts where I'm getting the skin to look as flawless as I possibly can," she says, blending some concealer on areas of her face which she feels needs more coverage.
"Once your face looks flawless, you can skip eyeshadow; you can skip eyeliner; you can skip so many other things and you'll still look well put together."
For occasions that are worth the extra time and effort, however, she trusts setting powder (or her version of 'baking') to keep the rest of her makeup in place.
Watch the video above to see how she gets up, makes up and shows up at the hottest events in town.
Follow her on Instagram @ameliath for more makeup tips and inspo.
---
We are giving one (1) lucky reader the chance to win a Sephora goodie bag worth RM1,000 of makeup products.
To be in the running to win, just follow these simple steps:
Like FirstClasse Malaysia and Sephora Malaysia on Facebook
Follow @firstclassemalaysia, @sephoramy and @ameliath on Instagram
Share this post on Facebook (make sure you set your visibility to Public)
Answer the questions below:
[This giveaway has now ended]

This giveaway will end on Sunday, December 9th, 2018. The winner will be announced on our Facebook page on Monday, December 10th, 2018.
– This giveaway is open to readers residing in Malaysia except employees and the family members of FirstClasse Malaysia.
– Submissions close at 11.59pm on Sunday, December 9th, 2018.
– Please leave us with a working email at which we can reach you. The prize will go to the next participant should the selected winner fail to respond within 48 hours.
– FirstClasse Malaysia reserves the right to change the rules & regulation without prior notice.
Videography: Natalie Khoo
Shot on location at W Kuala Lumpur