Malaysian singer-songwriter Yuna is one of the most celebrated homegrown artists of our time. And not just by a local fanbase (which includes fellow artist Daiyan Trisha), but also in the United States – where she has had collaborations with Usher, G-Eazy and Jay Park.
Recognising this, HP Malaysia has teamed up with the internationally acclaimed talent for the HP Creators of Tomorrow Mentorship Project to offer aspiring musicians the opportunity to learn from her, upclose and personal.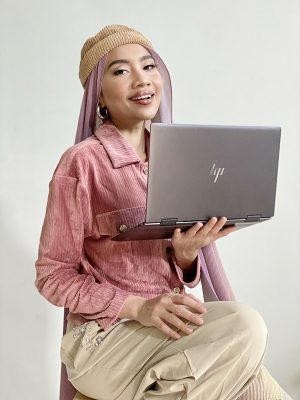 Five lucky submissions for the Project will be handpicked by Yuna herself to attend a 2-day virtual private workshop with her. Of these 5, one will be chosen to receive a one-on-one mentorship with Yuna to advance their creator journey to greater heights, on top of winning a brand new HP ENVY laptop.
"Supporting creators has always been important to HP, that's why we have constantly innovated and adapted our Create Ecosystem to meet the needs of creators everywhere," says Alex Tan, Enterprise Sales Director, HP Inc. Malaysia.
"But being a creator is more than just having the right technology. The competition is tough, and not everyone has the same opportunities to hone their craft. That is why HP Malaysia designed this Mentorship Project with Yuna – to empower and equip a new generation of creators for the challenging creative landscape out there."
Submissions for the HP Mentorship Project will be open until 22 November 2020. Creatives will need to submit an instrumental or vocal cover of their preferred song and share why they would like to attend the mentorship sessions with Yuna. The contest is open to creators from all backgrounds, at any level of expertise.
To learn more or to submit your entries, log on to HP Malaysia's official website here.
Photos: HP Malaysia