Visitors to the National Mall in Washington D.C. this week will encounter a striking sight – a 1979 Lamborghini Countach LP 400 S on display inside a glass case. 
The Countach LP 400 S, chassis number 1121112 has been listed on the National Historic Vehicle Register of the United States Library of Congress, for its memorable appearance in the 1981 movie The Cannonball Run. In celebration of this recognition, the car will stand among other historic national sites such as the Lincoln Memorial and the Washington Monument.
As a result of the Countach's inclusion in national records, information on the car, a 3D scan, its history, and copies of its documentation will be kept in the Library of Congress, the country's oldest cultural institution. It is the 30th car to be officially considered as nationally significant for the United States.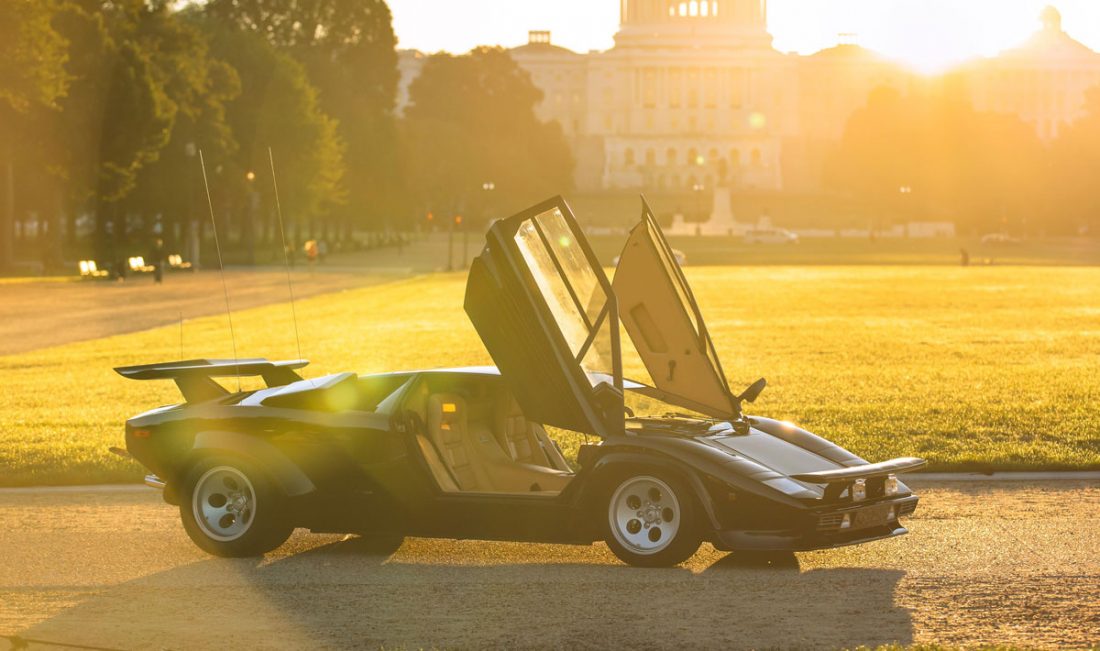 The theatrical film The Cannonball Run had a plot based on the real-life races being held between the east and west coast. At the time, restrictive speed limits meant going anywhere above 88km per hour would spell trouble for a driver. The repressive rules stirred up a faction of passionate motorists, who protested the system by instigating competitive cross-continental races between Manhattan, New York and Redondo Beach, California.
Taking notice of the cinematic potential of these activities, production of a Hollywood movie was set in motion. Crucially, cars that encapsulated the spirit of the era were handpicked to feature in the film. While the smash success of the movie was not hard to recognise, few would have predicted the wider impact it would have on the history of American culture or that it would give rise to an entire segment of supercar obsession.
Although the film's cast boasted formidable star power with names like Roger Moore, Burt Reynolds, Dean Martin, Sammy Davis Junior, and Farrah Fawcett, the breakout star was the Lamborghini Countach LP 400 S. Stealing the screen as soon as the opening credits began, the black Countach enraptured audiences from the start, awakening them to new automotive fantasies as it sped to victory in the movie.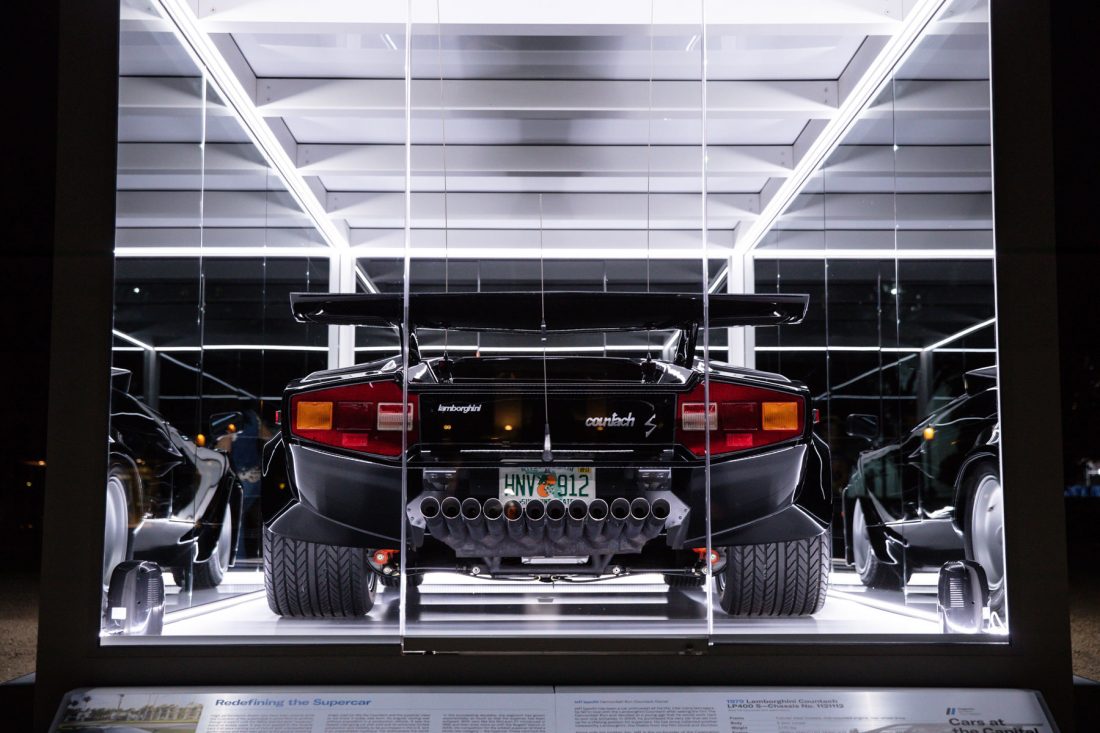 Loaned to the film's director Hal Needham for shooting, the Countach was modified to include a front spoiler, twin spotlights, three antennas and 12 exhaust pipes. After changing owners over the decades, the car is now owned by Lamborghini aficionado Jeff Ippoliti in Florida. 
For a short time, fans will have a chance to see the famed Countach on display at the National Mall, thanks to Hagerty Drivers Foundation, which manages the National Historic Vehicle Register. Every September, the foundation holds an event to showcase historically significant automobiles on the site in their efforts to shape the future of car culture.