Few influencers transcend to the realm of stardom quite like the Lau sisters.
Between Jane's quiet elegance that reflects in both her dressing and the way she carries herself, and Ashley's grungier persona complete with tattoos, choppy bangs and too-cool-for-school highlights in her hair, they make a spread with something for every follower.
But perhaps the most enduring appeal of the two Instagram influencers, content creators, fashionistas, social scene regulars – call them what you will and they fit the description after all – is the true joy that shines through their work. It speaks of authenticity and a realness to the content they put out, whether that is the fashion photos on Instagram that can rival a magazine spread or a stripped down raw-to-the-core live video.
Their following, and appeal, endure because they encapsulate the many high and happiness of being young women manoeuvring the many crossroads of life in the digital age of the twenty first century. Their motivation for their content and resultant satisfaction of creating it in their style and voice shine through each post, connecting with their viewers a personable level.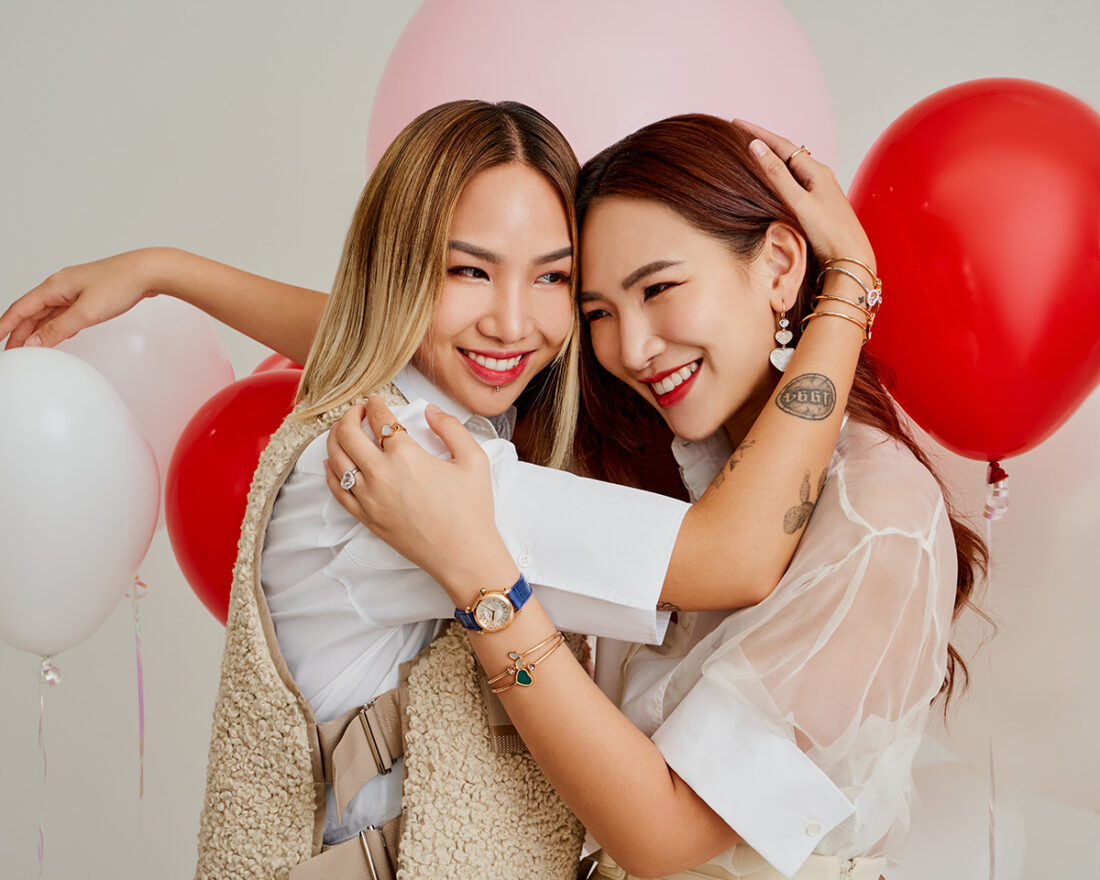 How do they achieve it after more than a decade in the industry? Jane does it just by living by her own rules.
"I like it when people defy convention instead of following the norm. To be really happy, you need to do what feeds your soul," she says. "It makes me happy discovering stories of others like that."
Ashley does it by leaning in to her youth and the freedom it grants her.
"Life is about choices and happiness is having the freedom to make the choices that you want. Maximise that," chimes in Ashley. "Being able to live my life to the fullest makes me happy."
Either way, the sisters are on the road to social media domination and it begins with truly living by their own codes for happiness.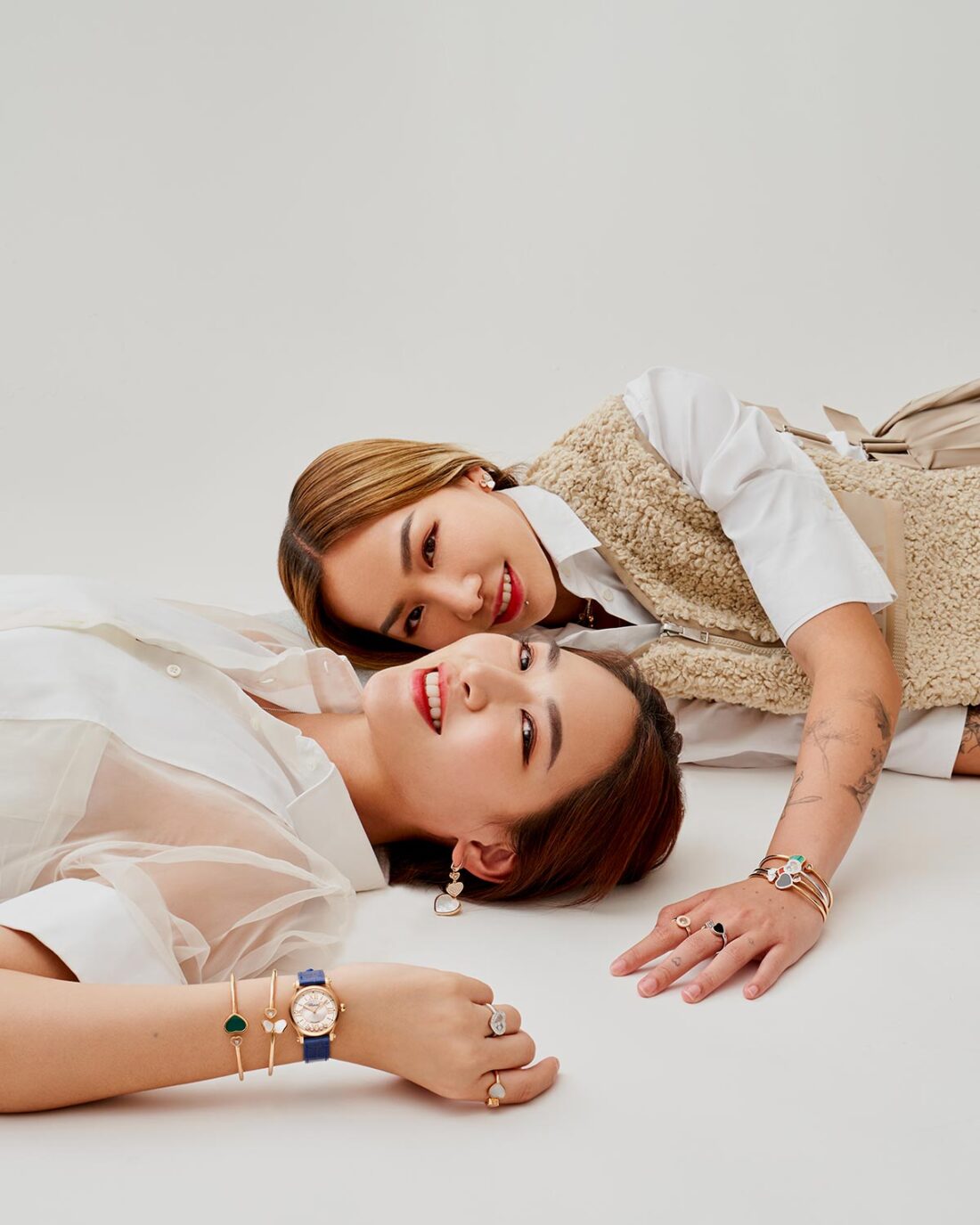 The Happiness of Creation
Before the age of Instagram and Tik Tok, before even the prevalence of Facebook and MySpace, blogs were where Jane first found a community of support on the World Wide Web. She started it as just a place to jot down her thoughts, never once thinking it would trigger a domino effect of following that would snowball into a career.
It unleashed her well of creativity, seeing the possibilities one can do on a page of a blog.
"When MySpace was all the rage, I enjoyed creating my own page and customizing my own profile skin so much. I really took the effort to learn how to HTML code. That was how into it I was," she regales.
Along with the times, she grew with technology, taking things from webpages to mobile screens when apps became faster means of connecting with her audience. The transition took almost no time at all for her to adapt.
"Things got easier actually. Now there's an app for everything," she shares. "What's harder now is that the lifespan and attention of your audience is shorter. It's hard to capture their attention even with videos and such, which it the biggest challenge for me."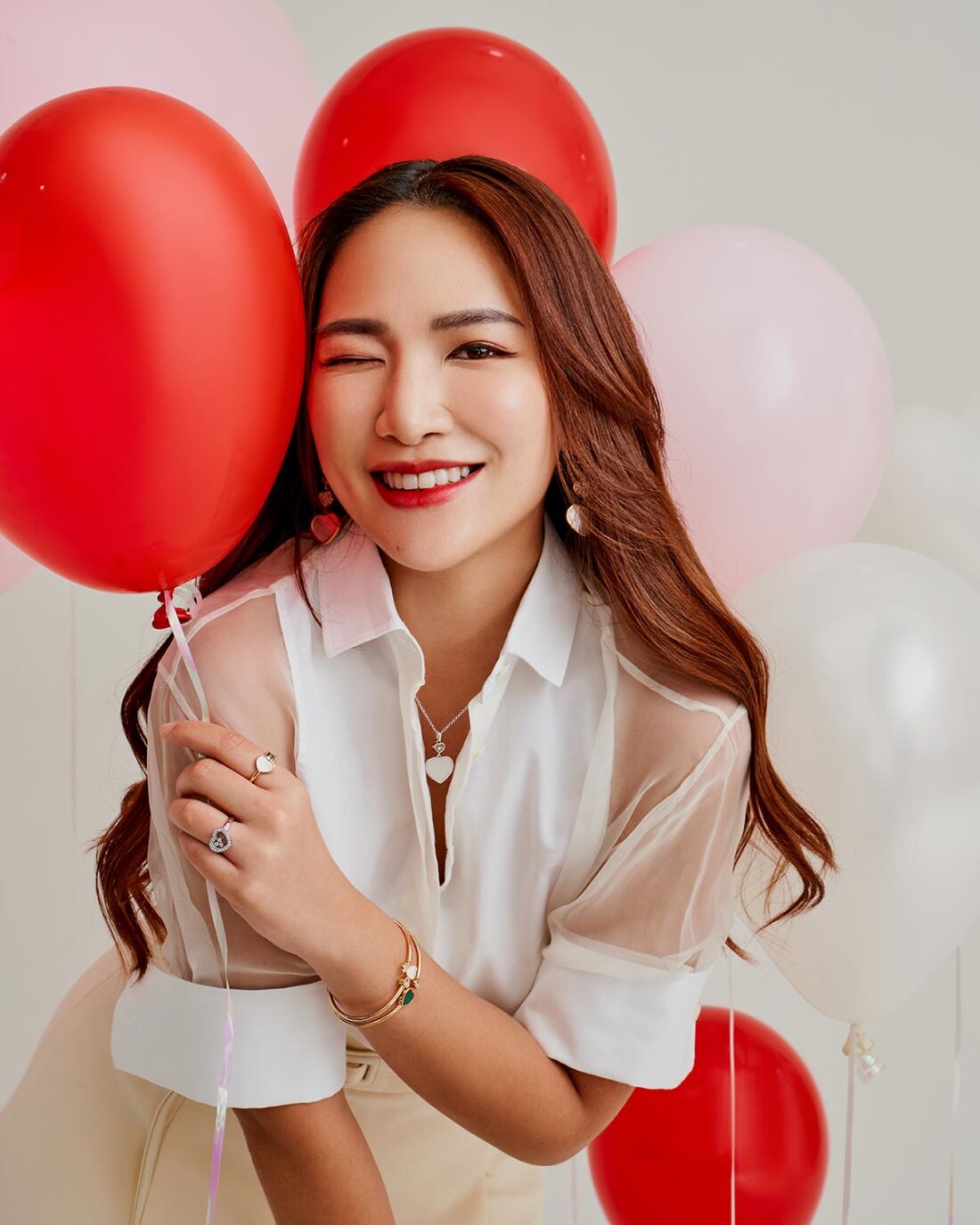 Nonetheless, she takes it all as a challenge that feeds her creativity. "The most fun part is actually the preparation for content. Seeing it come together as a final outcome is great, but the preparation is what exercises my creative juices and lets me think out of the box," she tells. "How do I do something different from what others are doing and what I had done before?"
Off social media, her brand has grown to include Chuck's, a skincare brand built around her love for natural beauty, beginning with the basis of great skin. The multitasker in her refused to let her just stop at skincare. It spun off to MotherChuckers, a lifestyle brand that offers clothing and accessories aligned with the community that follows her online and offline.
"When I started Chuck's, I didn't want it to just be a beauty brand. I wanted it to be a community space where skincare enthusiasts and beauty lovers can come together united by a common cause. That's how MotherChuckers came in, that's another hub for me to produce lifestyle products and add to that community angle," she elaborates.
All of Jane's businesses and brands are a culmination from her biggest source of happiness – creating.
"I am happiest during the planning process," she tells. "I love brainstorming, sitting down with my team and talking about things. Seeing the things we planned come alive, that's even more rewarding. To see your many ideas and inspirations come together into something tangible and seeing people enjoy the fruits of your ideas and effort, it's incomparable."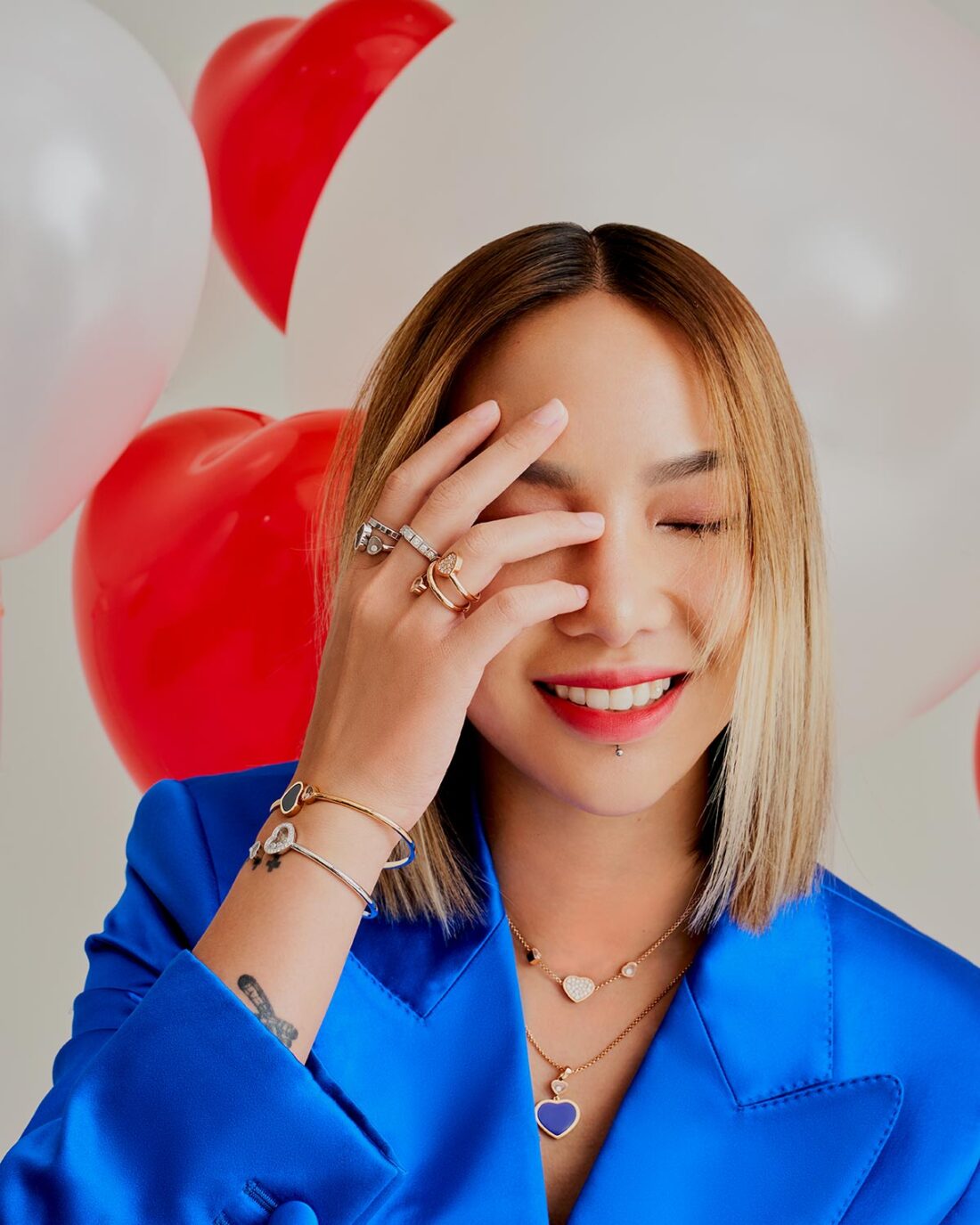 The Happiness of Pursuing Dreams
Ashley has always loved two things – music and art.
After spending a big part of her twenties frequenting festivals and falling in love even more with the different genres of festival music, she decided to learn how to spin her own set and quickly made a name for herself as a DJ.
"Music is a big part of my life," she opens up. "When I DJ, I love it when the crowd starts dancing to my music. You see them enjoying themselves to your tune. It makes me incredibly happy when they come over and tell me it was a very good set. I was part of their good time and making their memories."
Ask her what her spinning style is and she'll tell you she's as flexible as they come. She observes the crowd and gives them what they like accordingly. "I don't plan my set. I play according to the mood of the crowd. If I see them liking a certain genre, I play it all the way. If they don't, then I switch it up," she reveals.
When it comes to art, she is a fan of the more permanent kind, taking her skill from paper to skin. After getting enough tattoos of her own, she decided to learn the art from a fellow tattoo artist friend and is steadily growing a fanbase of her own in the world of body art.
"Tattoos are real commitments, that's why when someone looks absolutely happy with the work of art that you've put on them, it's so satisfying to know you're the creator," she syad. "It makes me even happier when they come back to me, that means they really like my work."
On her tattooing style, one can pick up heavy Japanese manga influences. After all, she grew up in the thickest era of 90s anime where episodes of Sailormoon and Slam Dunk coloured her after-school afternoons.
"I grew up drawing a lot of anime-style caricatures, borrowing inspiration from the anime I watched. The love for it has stayed to this day," she says.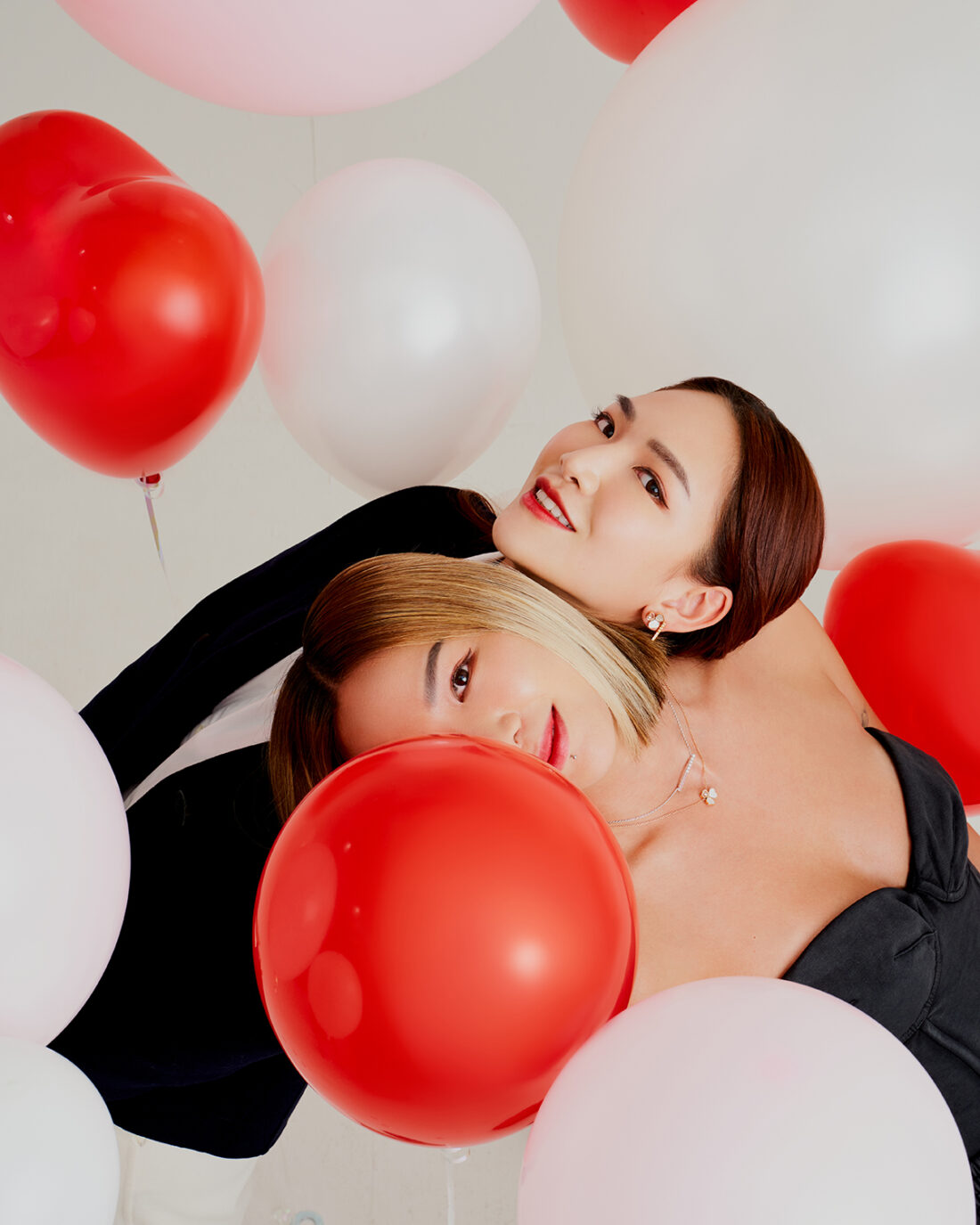 The Art of Happiness
It is a known fact that not everything you see on social media is real, but Jane and Ashley try to keep their pages and postings as authentic as possible. They collaborate only with brands that resound with them in value and try to be as unfiltered as life in the spotlight allows with the snippets they share on their daily lives.
At the end of the day, they remind themselves that whatever they do or do not put on social media is but an illusion, and their true purpose, motivation and happiness lie outside of it.
"Happiness to me is constantly learning," Jane opens up. "I find the most happiness talking to new people and learning their stories and seeing how their different ways of doing things are making them happy. It inspires me to see people improving themselves and thus I want to do the same for myself."
Ashley agrees. "I like meeting people who are different from me because it shows me different points of views of looking at things. Only then can you get different ideas. I don't judge, so it's very interesting when you learn of their different stories and lives and ways of doing things."
That does not mean the sisters don't have their down days. Like everyone feeling human being going through the motion of life, the bad is part and parcel of the good. They have, however, recognised their own triggers and found their respective coping mechanisms.
Jane embraces it to process it and then let go. "I never force myself to feel happy or lift myself up when I feel down. I allow myself to feel the bad and down moments because life is made up of both. Only by feeling the low times can you appreciate the good times and that makes it more precious. It's okay if today is not your day. Chill, do something to get you out of your head space, and try again tomorrow. Tomorrow is a new day. I don't force myself to feel instantaneously happy – that's not healthy either. That's avoidance."
Ashley tries to not overthink that which she has no control over. "I don't really take a lot of things too seriously," she tells. "If something really bad happens, I'll try to not let it affect me too much. Don't take life too seriously, nobody's perfect. Everything will pass. People will forget eventually."
As elusive as it is, happiness is also just as easy to find. Jane believes it's a place that you know you've arrived at when you have. "The more you seek it, the harder it is to find it," she muses. "People seek for happiness because they play it up in their head what happiness looks like and because they get so caught up with it, they get disappointed when it doesn't live up. Worse, they oversee and overlook the real happiness that comes their way because they were too focused on their illusion. You miss out."
Ashley echoes the same sentiment. "Living in the moment is true happiness. It's about not thinking about the past nor worrying about the future, both of which you cannot control, and truly being present to enjoy the fact that you're alive and have all these things going for you."
Art direction: Anson Siau
Styling: Anson Siau
Photography: Edmund Lee
Video: Felix Khu
Makeup: Jacquelyn Tan
Hair: Darren Fong