Rushing to get the perfect saree for the upcoming Deepavali celebrations? Fret not as located in the pristine Pavilion Bukit Jalil is Yeshan Sarees. Meticulously crafted out of love for Indian culture and textiles, Yeshan features a diverse selection of traditional clothing. They are also the first Malaysian Indian ethnic fashion label to own a brick-and-mortar spot. 
The first look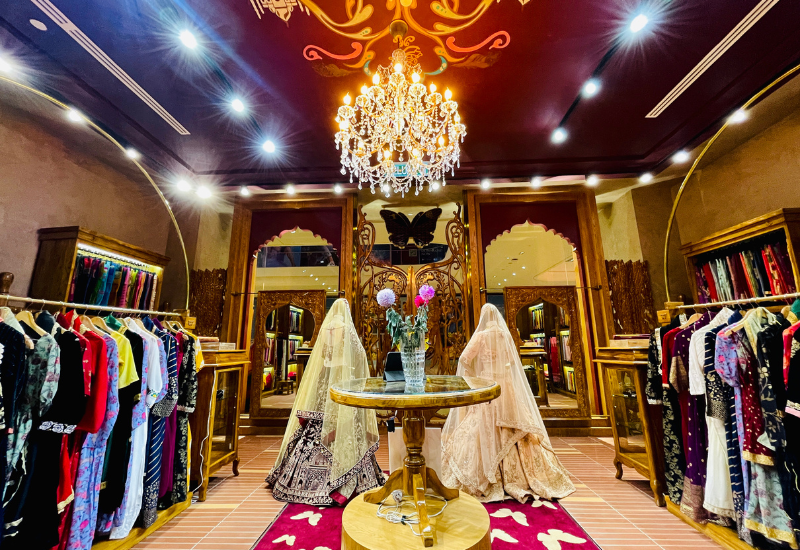 Aptly named The Palace by its creators, the store was inspired by the regal magnificence of old Indian palaces. The main room, accessed via magnificent teak double doors, is exquisitely decorated with terracotta tiles, Persian silk carpets, Mughal lamps, 8-foot-tall peacock-carved panels, and an antique, golden, hand-crafted peacock sofa. 
The handpainted ceiling features evocative depictions of traditional Indian landmarks like the Taj Mahal and the Bengal tiger as a way of paying homage to India's rich cultural history. Among the extravagance, shining crystal chandeliers and a hand-painted bridal lehenga steal the show.
Ready-to-wear and luxury couture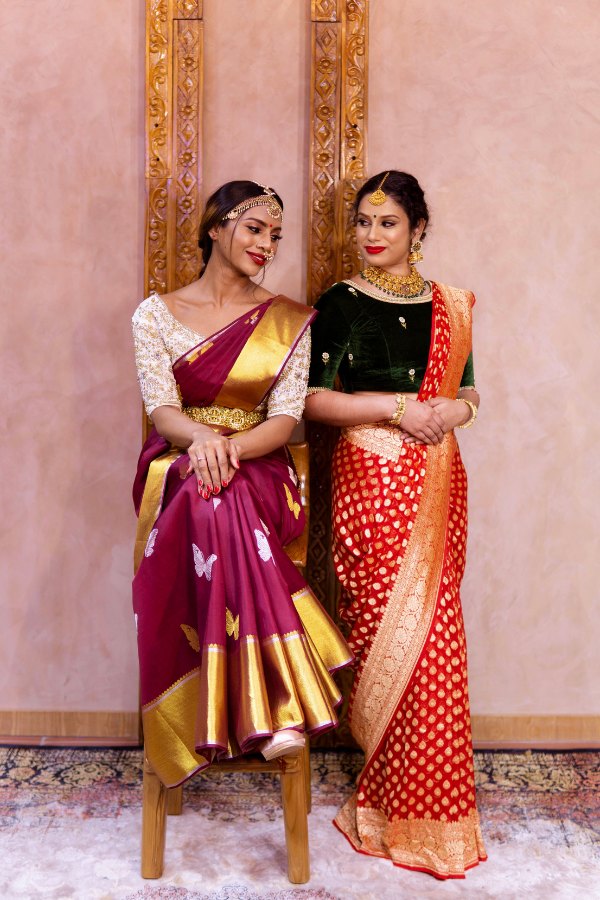 The self-titled collection of Yeshan Sarees highlights ready-to-wear ethnic clothes like sarees, lehengas, and kurtis. On the other hand, Proudly is a bespoke luxury couture line introduced in conjunction with the inauguration of the flagship store.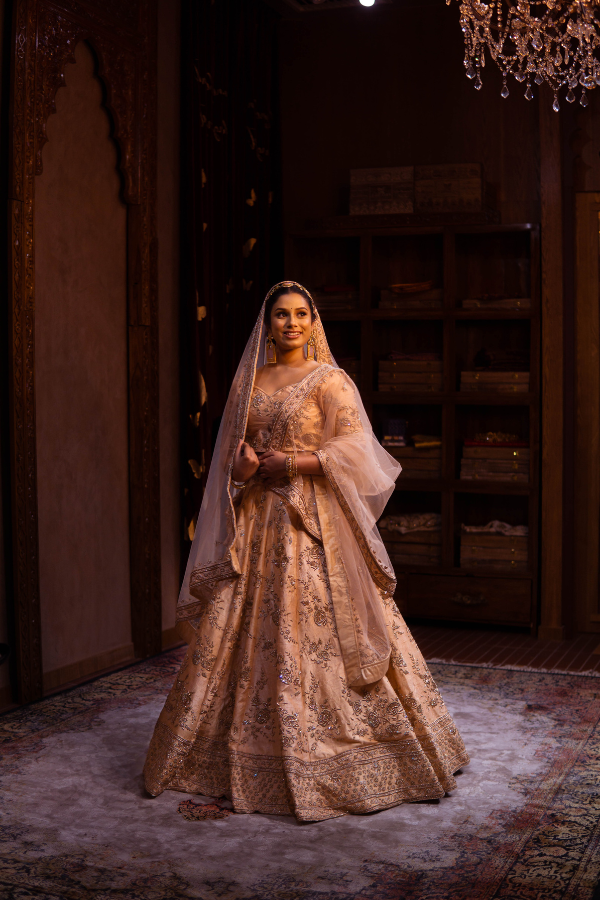 Influenced by traditional Indian style, Proudly features sumptuous Kanjivarams, elaborate Banarasi katans, eloquent handwork lehengas, and other artisanal crafts. These breathtaking designs are all made using silk handloom weavings and many kinds of traditional handwork like zardozi, dabka, and kantha. This particular high-end collection is tailor-made, perfect for special occasions like weddings or birthdays. 
Photos by Yeshan Sarees.