Why not have an island to yourself, at least for a bit?
The recent opening of Sir Richard Branson's Necker Island got us wondering if there were other luxurious private islands for an idyllic getaway. Necker Island is part of the British Virgin Islands chain in the Caribbean Sea, 100 miles east of Puerto Rico. It was uninhabited until Richard Branson turned it into a luxury resort. Now it will cost you £40,000 a night to stay there – or nothing if you are an A-lister friend of Sir Richard's!
He has hosted celebrities like Harry Styles, Mariah Carey, Ronnie Wood and Barack Obama here, one of the world's most exclusive resorts, with around 100 staff catering for up to 34 guests.
Turns out that you don't have to be Sir Richard's buddy to enjoy a stay at a private island. There are a number of places to discover a slice of paradise on earth, so we decided to put together a list for you to pick from.
Voavah Island, Maldives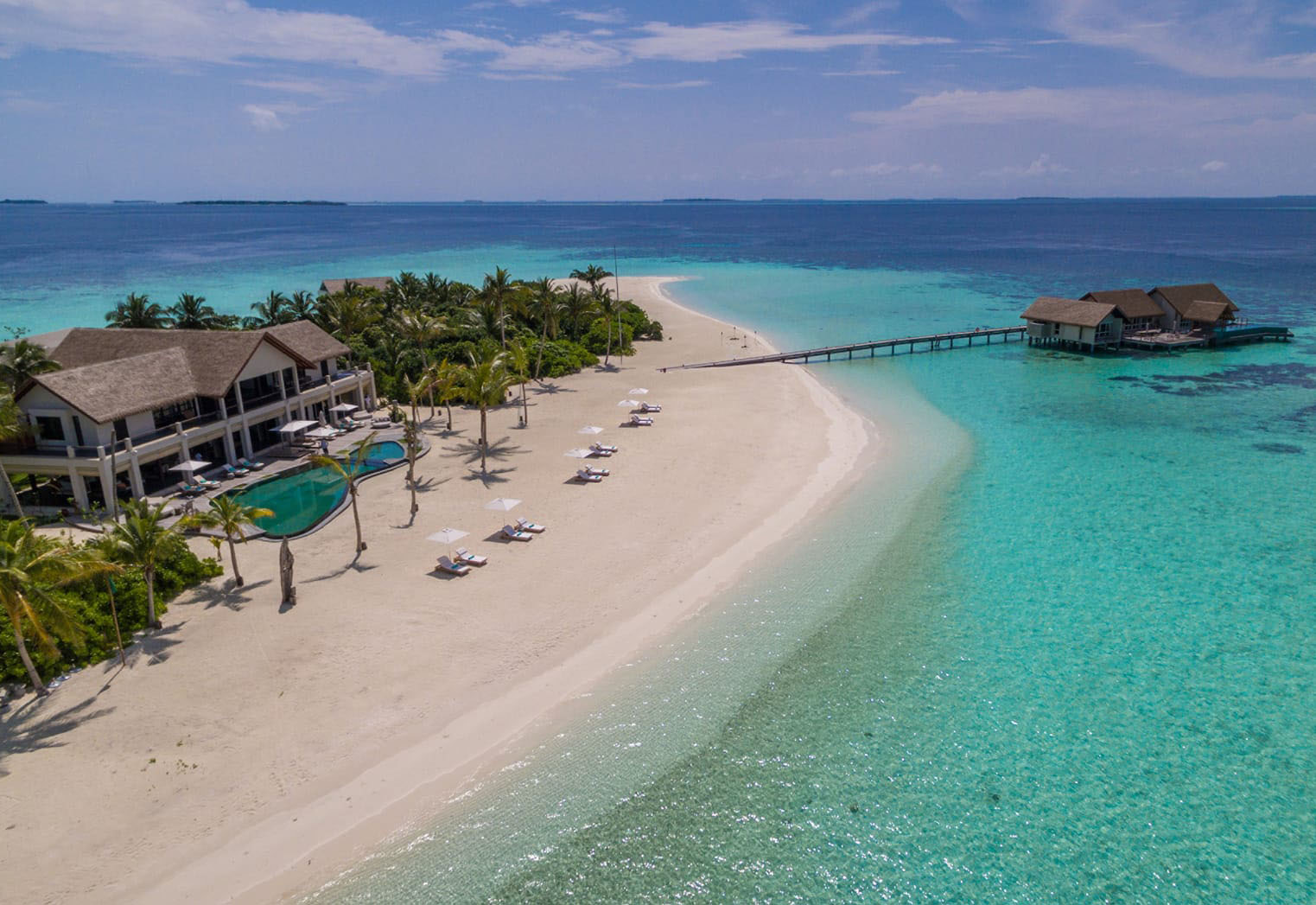 Launched in 2016 by the Four Seasons hotel group, Voavah was the group's first exclusive private island. The luxury hideaway can cater up to 22 guests in seven bedrooms and will cost about $46,360 (£36,700) per night. Guests' privacy and protection are assured thanks to the 24-hour on-site security, regular patrols, night-vision cameras and CCTV, allowing uninhibited indulgences from the moment you land on its white sandy beach. Guests will be staying in the beach villa, overwater villas or a beach house that has its own library and games room. There are three pools, a spa as well as a yacht to enjoy, all with 28 staff members attending to any needs.
Laucala Island, Fiji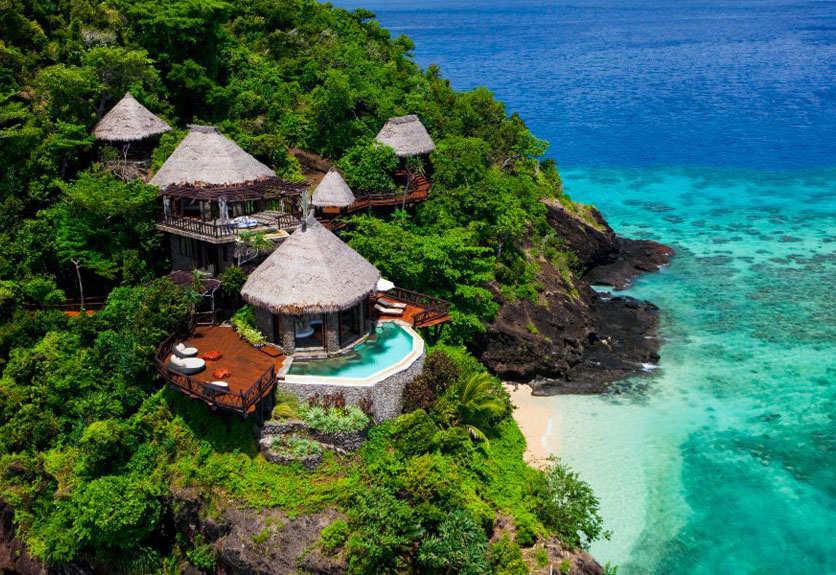 Belonging to Red Bull magnate Dietrich Mateschitz, this island is where South Pacific tropical dreams come true. Pristine blue lagoons, lush coconut groves, volcanic mountains and endless beaches – all the makings for the perfect paradise. The property features 25 villas as well as five restaurant and bars, as well as a golf course and a spa. You can expect best private island pampering here as the island flaunts the highest guest-to-staff ratio of any resort in the world, currently 16 staff to each villa. For $4,600 per night at a villa, you will be leaving the island completely rejuvenated.
Thanda Island, Tanzania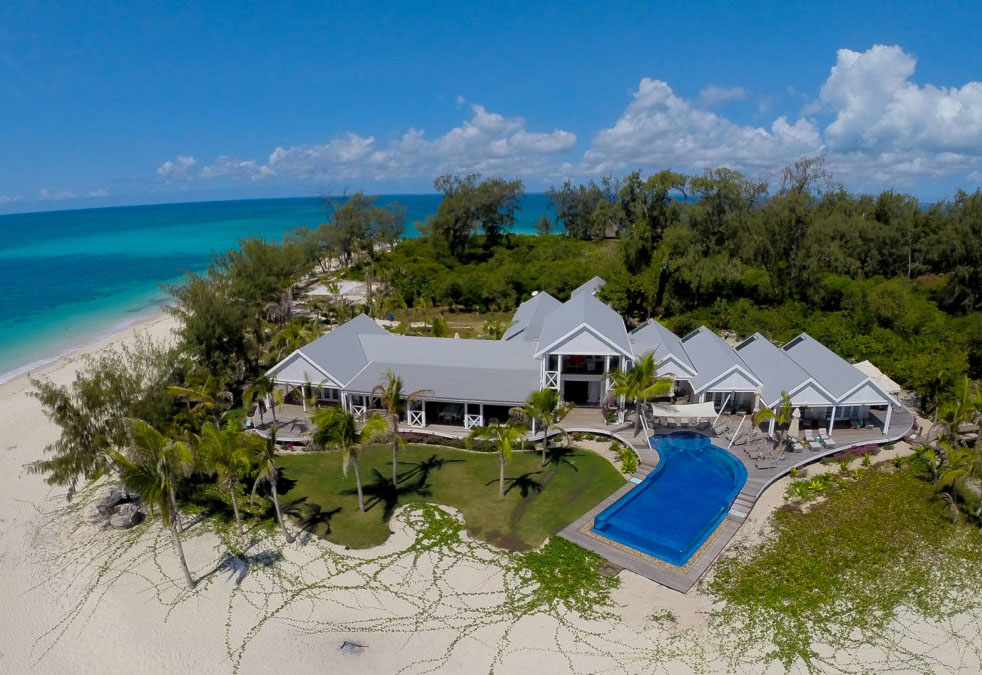 This luxurious private Island in the Indian Ocean, off the east coast of Tanzania, is situated in its own marine reserve. It makes for a perfect family getaway. You can bathe in blue heaven with the gentlest giant of the ocean, the whale shark, and watch sea turtles nesting. Enjoy riots of colours of marine life as you go snorkelling or diving, or you can sunbathe on the pristine beaches while watching the turquoise waves dance. Full board and activities are included for the price of $25,000 a night for groups of 10 adults and children.
Cousine Island, Seychelles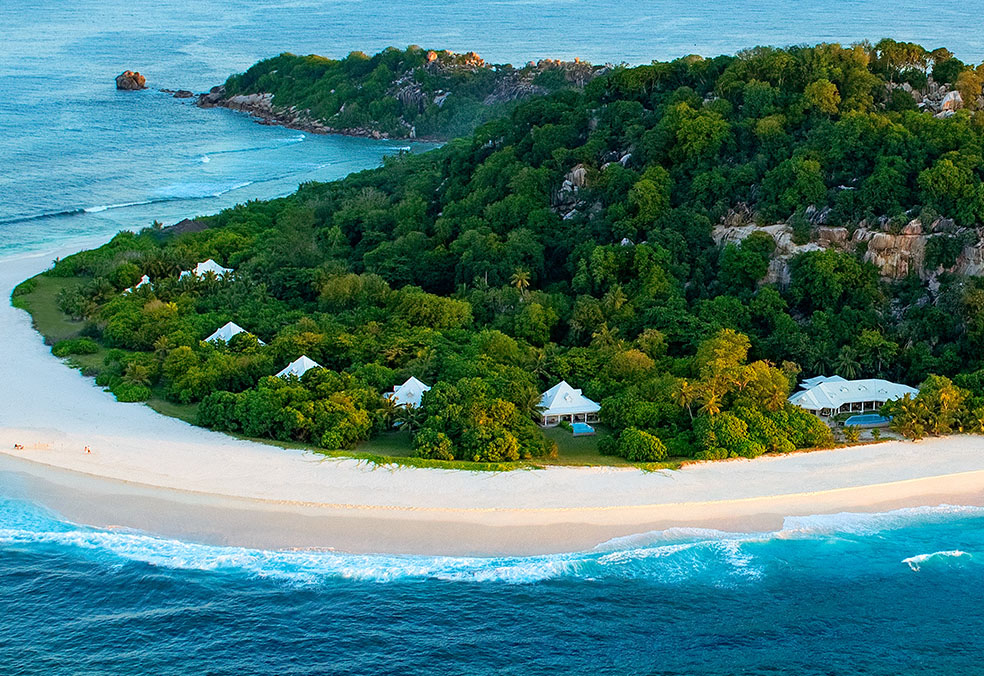 Cousine Island is a place like no other, found in the turquoise waters of the Indian Ocean. Sail away and join the thriving nature on this pristine island in the Seychelles archipelago. Cousine is considered to be one of the most eco-friendly and sustainable private islands on the planet. Originally it was exclusive-hire basis only, but now it has opened its doors to welcome guests who can afford to spend a night here. The island can accommodate up to 12 adult and children for €14,400 per night.
Isla Tagomago, Spain
Ever wanted to escape to a quiet solitude after a night of partying? You can here, Isla Tagomago is just 5 minutes to Ibiza in a speedboat. The 148-acre island features one expensive bedroom villa, with jacuzzi and a LED-lighting which will bring Ibiza to you, if you want it. This place has been available to rent since 2008 for £21,100 per night.
And if you are looking something just a little bit closer to home, perhaps a quick break to Bawah Island will do the trick!