At the World's 50 Best Restaurants awards ceremony 2022, sponsored by S.Pellegrino & Acqua Panna, held in London last evening, Geranium was crowned the globe's top restaurant this year, stepping into the coveted spot previously held by fellow Copenhagen culinary heavyweight, Noma.
In line with recent rule changes, 2021's No. 1 restaurant Noma has been moved to the Best of the Best hall of Fame and will no longer be eligible for placement in the annual 50 list, as will be the case for future first place winners.
Celebrating gastronomic excellence across 24 territories and 5 continents, the World's 50 Best Restaurants awards this year saw a strong performance in particular from the South America region, with Central in Lima taking home the first runner up prize and eight of the continent's restaurants in total making the top 50 list.
Seven Asian outposts are recognised in the list, led by Best Restaurant in Asia winner, Den in Tokyo, at No. 20. New entries from Asia include Sorn in Bangkok coming in at No. 39 and La Cime, Osaka at No. 41.
"We are delighted to announce the list of The World's 50 Best Restaurants 2022 and to celebrate Geranium as the new No. 1," said William Drew, Director of Content for The World's 50 Best Restaurants. He adds, "It is also very exciting to recognise this diverse list of restaurants spread across five continents and to see this vibrant culinary community coming together to celebrate in London."
Here's a look at this year's top ten: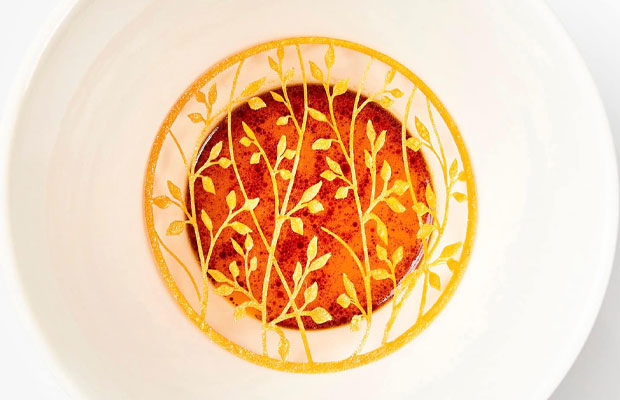 #1 Geranium, Copenhagen
#1 Geranium, Copenhagen
Renowned chef-and-sommelier duo Rasmus Kofoed and Søren Ledet helm this three Michelin-starred meatless restaurant, providing locally-inspired, seasonal tasting menus that constantly evolve and innovate. Featuring seafood and vegetables from local organic and biodynamic farms, Geranium's nature-focused menus have included creations like lightly smoked lumpfish roe with milk, kale and apple, and forest mushrooms with beer, smoked egg yolk, pickled hops and rye bread.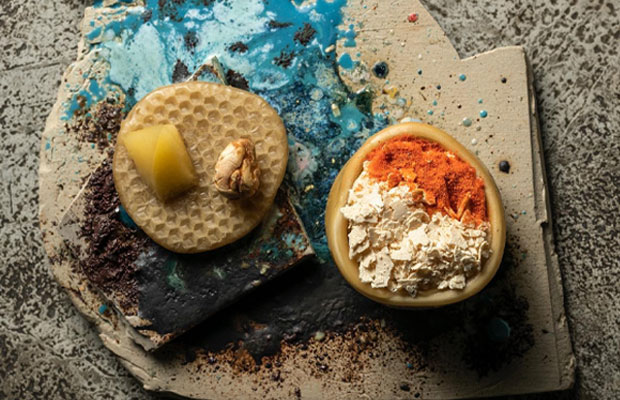 #2 Central, Lima
#2 Central, Lima
Run by Chefs Virgilio Martínez and Pía León, this year's Best Restaurant in South America honours and showcases Peruvian heritage, traditions, and diversity through fine tasting menus that utilise a rich variety of produce, locally sourced from regions like the Amazon and the Sacred Valley. In an effort to highlight and preserve the best of the Peruvian ecosystem, Central places emphasis on sustainability through recycling, composting and closed-looped ingredient systems.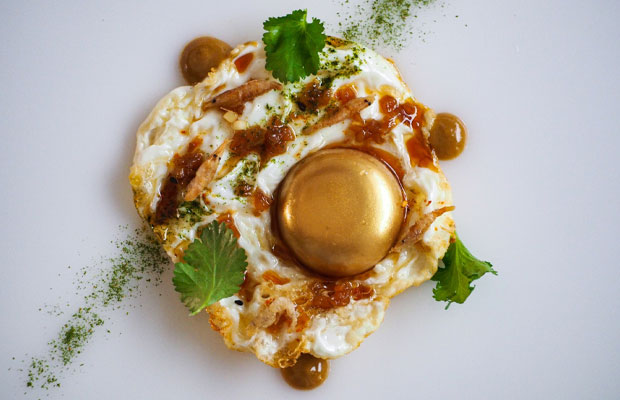 #3 Disfrutar, Barcelona
#3 Disfrutar, Barcelona
Situated within the Eixample district of Barcelona, Disfrutar is led by a talented chef trio Oriol Castro, Mateu Casañas and Eduard Xatruch from the iconic El Bulli restaurant. Having only entered the World's 50 Best Restaurants list in 2018 with an impressive 18th position debut, Disfrutar aims to surprise and excite diners with a thrilling experience that combines unique compositions and contemporary techniques, leading to dishes like the multi-spherical pesto with tender pistachios and eel, and the panchino stuffed with caviar and sour cream.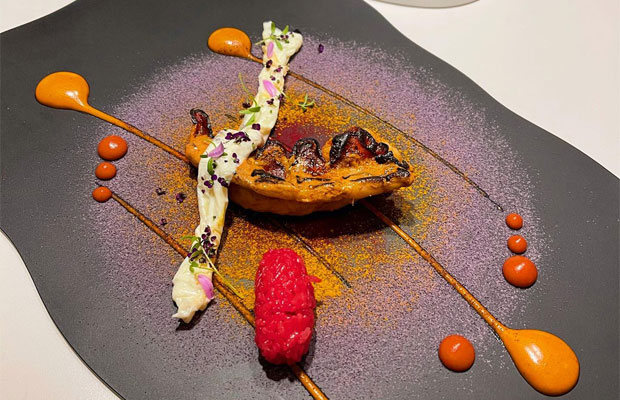 #4 Diverxo, Madrid
#4 Diverxo, Madrid
Fearless, unfettered creativity is key at Chef Dabiz Muñoz's Diverxo, Madrid's three Michelin-starred culinary wonder. Fueled by its founder's boundless imagination, meals at the restaurant are paved with twists and turns. Diners should come expecting the unexpected, with Asian-influenced dishes such as Cantonese sea noodles with eel stew, hare katsusando with toasted butter brioche, and a selection of mochi filled with cottage cheese, parmesan, and tom kha kai soup.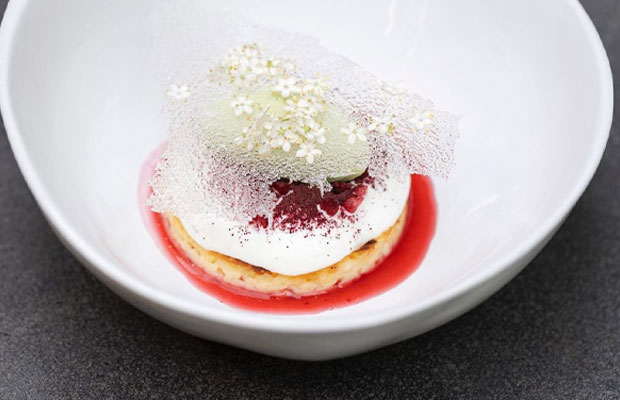 #5 Pujol, Mexico City
#5 Pujol, Mexico City
This year's Best Restaurant in North America, Pujol, was established in 2000 by Chef Enrique Olvera as an ode to Mexican gastronomy and history, a vision now carried on by chef de cuisine Jesús Durón. Unforgettable flavours and distinct culinary skill characterise Pujol's offerings, which include the signature Mole Madre, Mole Nuevo, as well as the amberjack ceviche with palm hearts, fennel and parsnip. Its beloved taco bar brings inventive takes on the famed Mexican dish, with variations like scallop tacos with avocado, ginger and shiso, and squash blossom tacos with koshihikari rice and amberjack.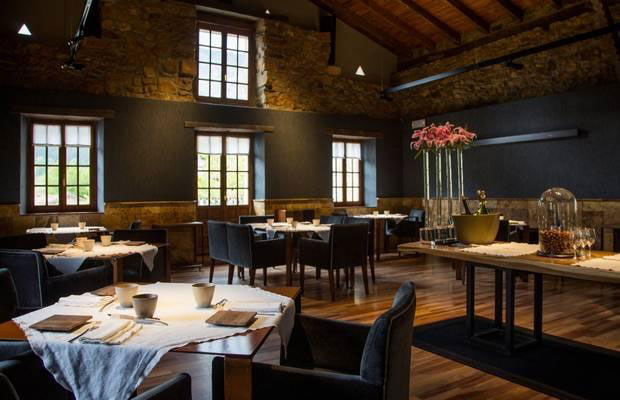 #6 Asador Etxebarri, Atxondo
#6 Asador Etxebarri, Atxondo
Located in a rustic stone building among the foothills of the Spanish Basque Country, Asador Etxebarri is where famed Basque chef Victor Arguinzoniz demonstrates his ability to bring out incredible flavours from simple ingredients through the grill. Honouring the natural flavours of its local produce, the restaurant's dishes highlight the full potential of each ingredient, from house-made chorizo and salted anchovies, to prawns from Palamos and tender beef chops.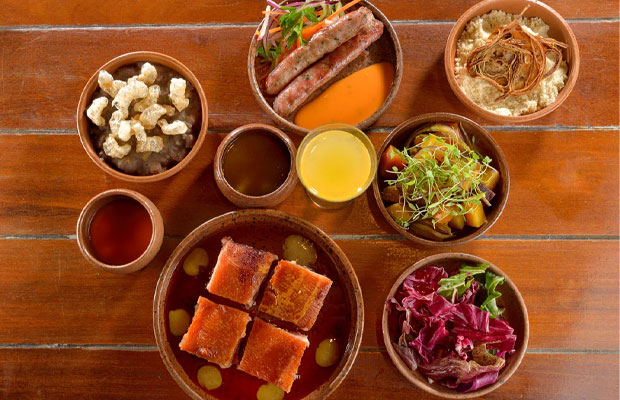 #7 A Casa do Porco, São Paulo
#7 A Casa do Porco, São Paulo
Run by Brazilian husband-and-wife team Jefferson and Janaina Rueda, A Casa do Porco in downtown São Paulo pays tribute to the endless possibilities of pork with a tasting menu and à la carte that utilises every part of the hog. Beloved classics include the pork jowl sushi and pancetta crackling, along with the Porco San Zé main course, which features a spread of six-to-eight-hour spit-roasted pork. Vegetarians aren't left out of the culinary celebration, with alternative options such as mushroom sushi and cheese 'crackling'.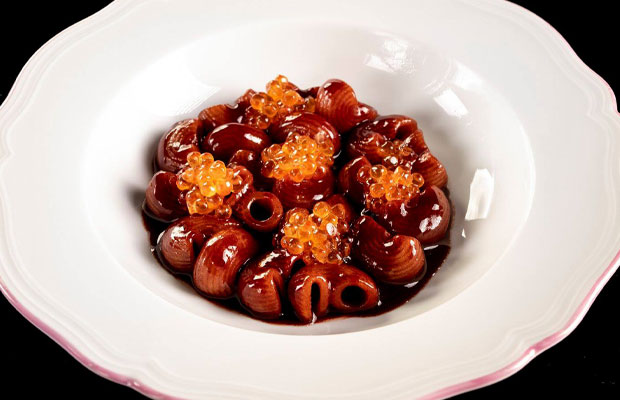 #8 Lido 84, Gardone Riviera
#8 Lido 84, Gardone Riviera
Opened in 2014 at the site of a former open-air swimming pool, or lido, this restaurant on the cusp of the stunning Lake Garda in northern Italy is home to the creative culinary works of brothers Riccardo and Giancarlo Camanini. Spotlighting the best of Lake Garda's produce, Lido 84 offers classic as well as a creative tasting menus, featuring favourites like the Torta di Rose made with Garda lemons, the 400-degree aubergine parmigiana, and the cacio e pepe en vessie cooked inside a pig's bladder.
#9 Quintonil, Mexico City
#9 Quintonil, Mexico City
Another top ten entry from the Polanco district of Mexico City, Quintonil is where diners go to find Chef Jorge Vallejo's inventive Mexican cuisine paired with his wife Alejandra Flores's outstanding drinks and hospitality. Traditional Mexican flavours and fresh local ingredients meet contemporary techniques to provide creative seasonal dishes like spider crab in green mole with lime kaffir and blue corn tostadas, charred avocado with ant larvae, and cactus sorbet. Jorge Vallejo has also been named winner of this year's Estrella Damm Chefs' Choice Award for his passionate, innovative celebration of his country's cuisine.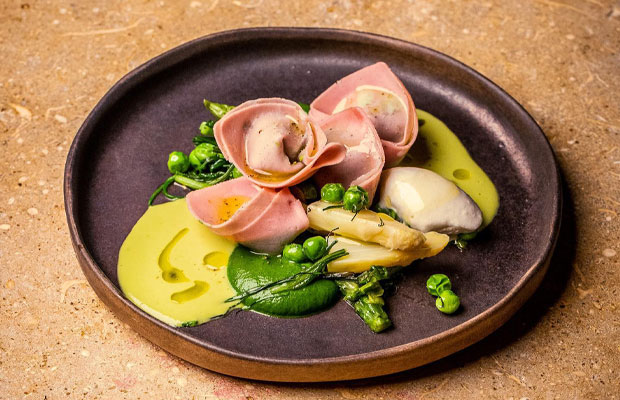 Le Calandre, Rubano
Le Calandre, Rubano
Precise technique and nostalgic comfort unite in a marvellous way at Le Calandre, a restaurant first opened in 1981 by Erminio and Rita Alajamo, and now run by their sons Massimiliano and Raffaele. The three-star Michelin Le Calandre focuses on thoughtful philosophy and constant research, meticulously crafting plates that evoke emotion through complex and harmonious flavours. Highlights from the ever-changing menus include distilled-coffee risotto with caper powder, anchovy bottarga and white truffle, and the toasted mullet with crumbs of blackberry and plum bread alongside a kiwi and seaweed sauce.
(Swipe left for more)
Check out the full list of the World's 50 Best Restaurants 2022 below:
1. Geranium, Copenhagen
2. Central, Lima
3. Disfrutar, Barcelona
4. Diverxo, Madrid
5. Pujol, Mexico City
6. Asador Etxebarri, Atxondo
7. A Casa do Porco, São Paulo
8. Lido 84, Gardone Riviera
9. Quintonil, Mexico City
10. Le Calandre, Rubano
11. Maido, Lima
12. Uliassi, Senigallia
13. Steirereck, Vienna
14. Don Julio, Buenos Aires
15. Reale, Castel di Sangro
16. Elkano, Getaria
17. Nobelhart & Schmutzig, Berlin
18. Alchemist, Copenhagen
19. Piazza Duomo, Alba
20. Den, Tokyo
21. Mugaritz, San Sebastian
22. Septime, Paris
23. The Jane, Antwerp
24. The Chairman, Hong Kong
25. Frantzén, Stockholm
26. Restaurant Tim Raue, Berlin
27. Hof Van Cleve, Kruishoutem
28. Le Clarence, Paris
29. St. Hubertus, San Cassiano
30. Florilège, Tokyo
31. Arpège, Paris
32. Mayta, Lima
33. Atomix, New York
34. Hiša Franko, Kobarid
35. The Clove Club, London
36. Odette, Singapore
37. Fyn, Cape Town
38. Jordnær, Copenhagen
39. Sorn, Bangkok
40. Schloss Schauenstein, Fürstenau
41. La Cime, Osaka
42. Quique Dacosta, Denia
43. Boragó, Santiago
44. Le Bernardin, New York
45. Narisawa, Tokyo
46. Belcanto, Lisbon
47. Oteque, Rio de Janeiro
48. Leo, Bogotá
49. Ikoyi, London
50. SingleThread, Healdsburg
Source: World's 50 Best Restaurants