In the words of the late Coco Chanel, "perfume is the invisible, enduring, fashionable accessory that announces you." The fashion icon's quote perfectly captures the significance of scent to an individual. And yes, a high-quality perfume doesn't always have to be extremely expensive but… it is plausible.
The No. 1 Imperial Majesty by Clive Christian, which retailed for $250,000 per bottle (RM 1,105,625 to date) was once named the World's Most Expensive Perfume by the Guinness Book of World Records before it was dethroned by DKNY's Golden Delicious—created by jeweller Martin Katz and featured over 2,700 diamonds—sold at a charity auction for $1 million. And the list goes on. 
For some, it wasn't just the way it looked or smelled that attributed the expensive price, but also by the perfume's heritage, authenticity, and uniqueness. Ahead, we list down the most expensive perfumes in the world, designed to leave a permanent mark. 
Opera Prima, Bvlgari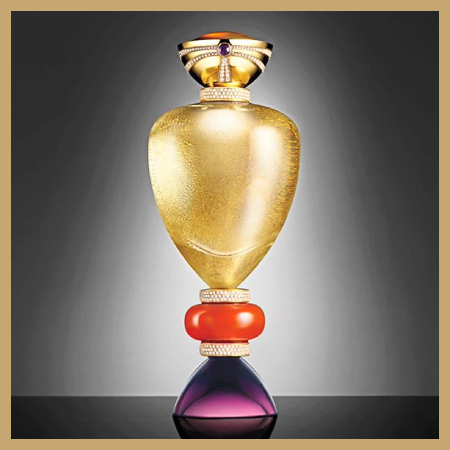 2014 saw the introduction of Bulgari's Opera Prima, which retailed for $235,000 (RM 10,38817.50). The bottle, which was created by Venini using citrine, amethyst, and diamonds, was an aesthetic delight in addition to its fruity flavours of orange and lemon. 
No. 1 Imperial Majesty, Clive Christian
One of the most costly perfumes in the world is known as 'Imperial Majesty', sold at $250,000 (RM 1,105,625). The scent, which was created by renowned British perfumer Roja Dove, has a flowery flavour with notes of rose oil, jasmine, and Tahitian vanilla. The container has an 18-karat gold stem that is embedded with a 5-carat stone.
Golden Delicious, DKNY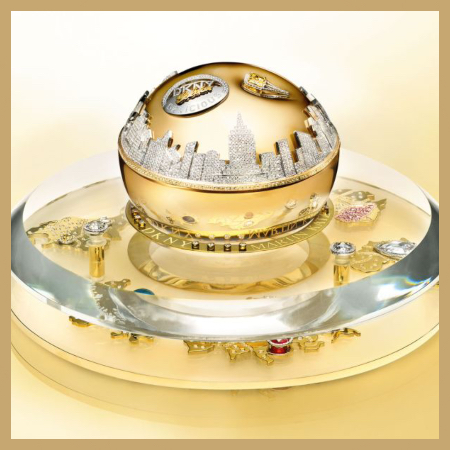 In 2011, DKNY and Martin Katz collaborated to create the Golden Delicious. Almost 3,000 gems, comprising sapphires, white diamonds, and a rare yellow canary diamond are used to adorn the container. The $1million (RM 4,420,500) auction was donated entirely to Action Against Hunger.
Parfum VI, Gianni Vive Sulman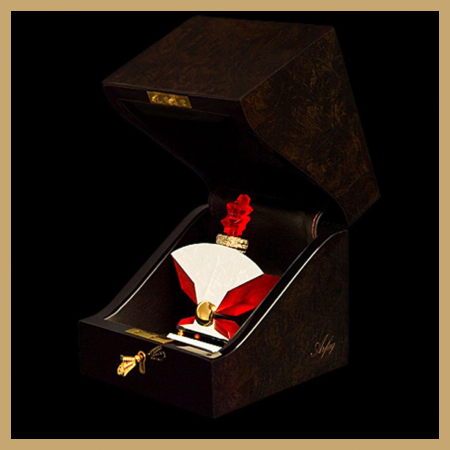 The Gianni Vive Sulman Parfum VI was famously known as King of Pop Michale Jackson's go-to perfume. The box that holds the perfume bottle is what adds to its price of $89,000 (RM 393,469) since it was made of wood and gold, and the key, which also has a diamond cap, is made of gold, diamonds, and rubies. 
Les Larmes Sacrée de Thèbes, Baccarat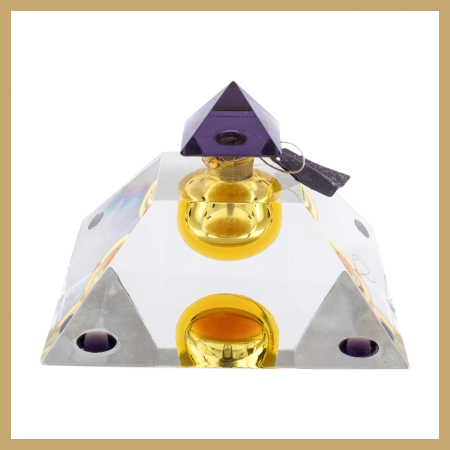 In the 1990s, Baccarat, a manufacturer of crystal with over three centuries of enviable reputation, entered the fragrance industry and Les Larmes Sacrée de Thèbes became one of the most costly fragrances ever created, $6,800 (RM 30,059.40) and just three bottles were ever made. The bottle comes in a pyramid-shaped hand-crafted with crystal and amethyst.
Flowerbomb Haute Couture, Viktor&Rolf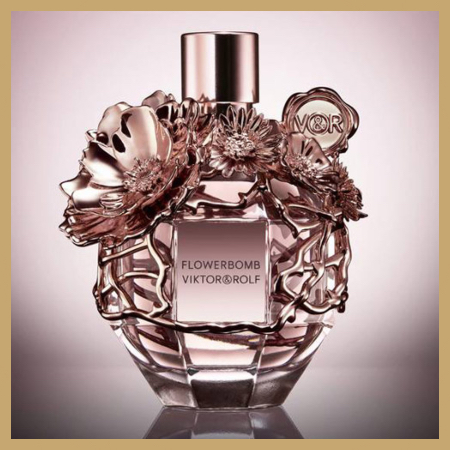 Viktor & Rolf launched a special-edition 3-D printed rose gold bottle of the brand's signature fragrance to mark the 15th anniversary of Flowerbomb, $2,700 (RM 11,935.35). Even while it may be quite expensive, the smell will almost certainly bring you an overwhelming pleasure.
Shumukh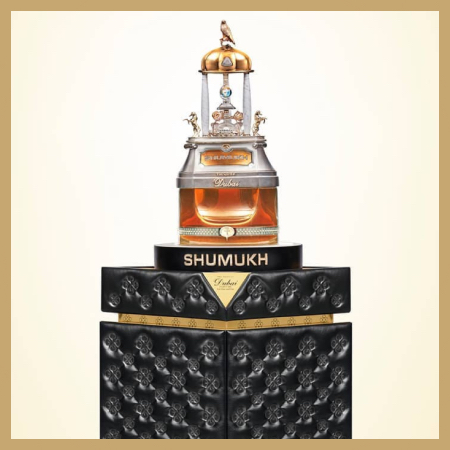 Shumukh, the most costly perfume in the world, $1.29 million (RM 5,702,445) was unveiled in 2019 by Nabeel Perfumes. The perfume comes in a container decorated with diamonds. The notes focused around Middle Eastern scents which include pure Turkish rose oil, amber, sandalwood, patchouli and a rare Indian oud oil.