Timelessly alluring, endlessly elegant, and possessing enduring strength – common traits of not only the world's most celebrated handbags, but also history's most iconic, trailblazing women.
Whether they were darlings of the silver screen during cinema's golden age, princesses who made their mark on the public imagination, or civil rights leaders who stood up for justice in the face of a powerful status quo, these women captivated and inspired with their resilience, grace, and of course, impeccable style.
It is no wonder that beloved bags like the Birkin, the Lady Dior, and the Jackie were named in honour of such influential females. Read on as we take a look at six iconic bags inspired by six iconic women.
Hermés Birkin Bag – Jane Birkin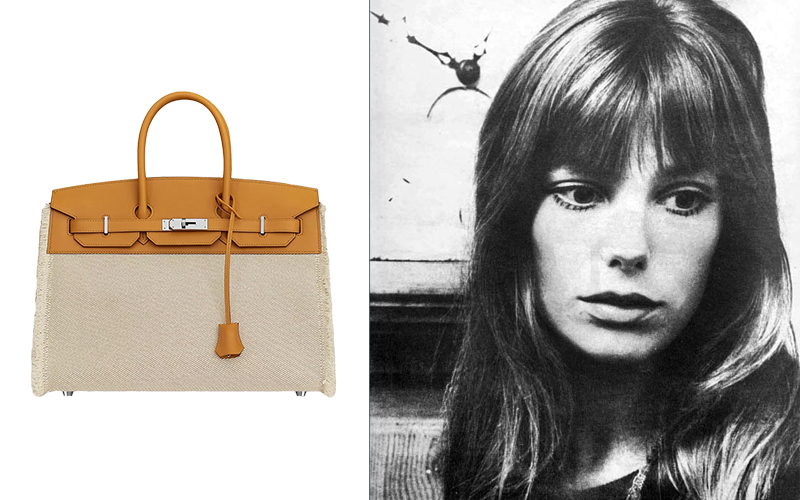 Undoubtedly one of the most coveted and well-known handbags of our time, the Hermés Birkin Bag is seen by many as the ultimate object of exclusivity and wealth. The handcrafted, leather bags range in price from ten thousand to half a million US dollars, and would-be Birkin owners often must endure months of waiting, schmoozing sales assistants and jumping through hoops to get their hands on one.
The idea for the Birkin Bag was conceived on a flight from Paris to London in 1983, when Louis Dumas, the Executive Chairman of Hermès at the time was seated next to one Jane Birkin, famed British actress, singer and model. As she lamented her troubles of not finding a bag that fit her needs as a young mother, Dumas was inspired to create a sleek yet spacious rectangular bag with a burnished flap, saddle stitching and extra pockets for baby bottles. The Birkin was born a year later.
Gucci Jackie Bag – Jackie Kennedy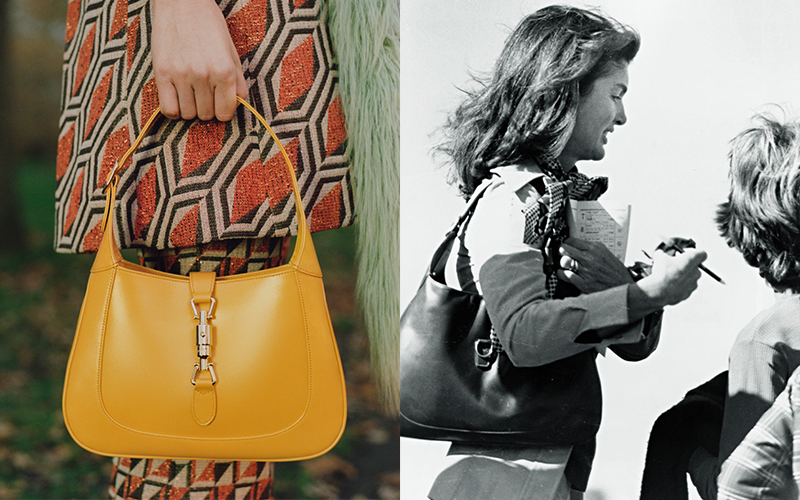 For a large part of the 1960s and 1970s, former United States first lady Jackie Onassis represented the style aspirations of an entire generation of women. So when she was spotted multiple times carrying a half-moon, hobo-style Gucci tote by the name of the G1244, it was only fitting that the bag was renamed in her honour. Over the decades, the Gucci Jackie bag has maintained its popular appeal, seeing many reinterpretations courtesy of Gucci creative directors Tom Ford and Frida Giannini in 1999 and 2009 respectively. In 2020, Alessandro Michele once again revived the silhouette as the Jackie 1961, now crafted in new colours, sizes and materials.
Lady Dior Bag – Princess Diana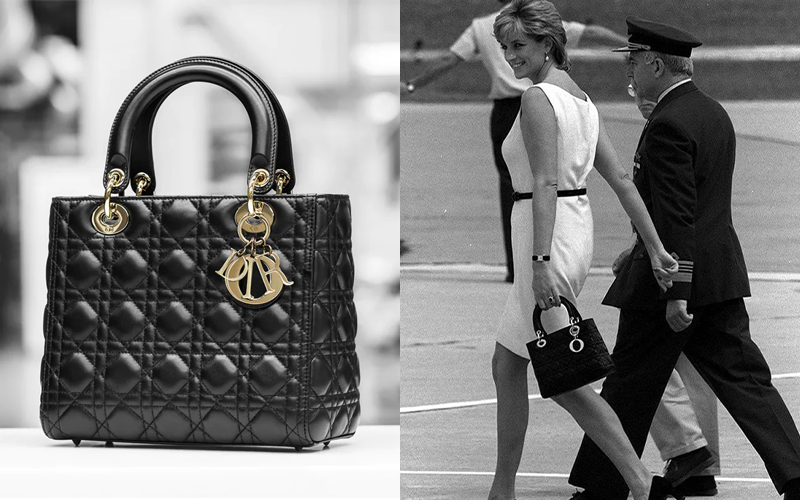 Throughout the 1980s and 1990s, the world watched Lady Diana Spencer truly grow into her own in spite of the many trials and tribulations faced through her highly publicised marriage to Prince Charles. One of the most enduring legacies she's left behind which continues to occupy public imagination today is her timeless sense of style. In 1995, when Diana was in Paris attending the Paul Cézanne retrospective at the Grand Palais, she was gifted with a yet-unreleased Dior bag called the 'Chouchou' by the First Lady of France. The bag, with its modern, elegant shape and 'cannage' quilting, became a favourite of Diana's. It eventually went on to be named Lady Dior, after the Princess of Wales herself.
Hermés Kelly Bag – Grace Kelly
Created in the 1930s by Robert Dumas, son-in-law of Émile Hermès, this trapezoid shaped bag with triangular gussets, a cutout flap and two side straps ushered the Hermès brand into the age of Modernism. The bag, originally named the 'Sac à dépêches', caught the eye of Hollywood starlet and future Monaco royal, Grace Kelly, on the set of the 1954 Alfred Hitchcock movie, To Catch a Thief. Grace was photographed so often with the handbag that it was eventually renamed after her in 1977. Today, the Kelly bag remains among the house's most popular handbags alongside the Birkin, and has inspired a number of variations as well as a range of accessories including the Kelly Wallet, the Kelly Belt, the Kelly clutch and the Kelly Watch.
Gabriela Hearst Nina Bag – Nina Simone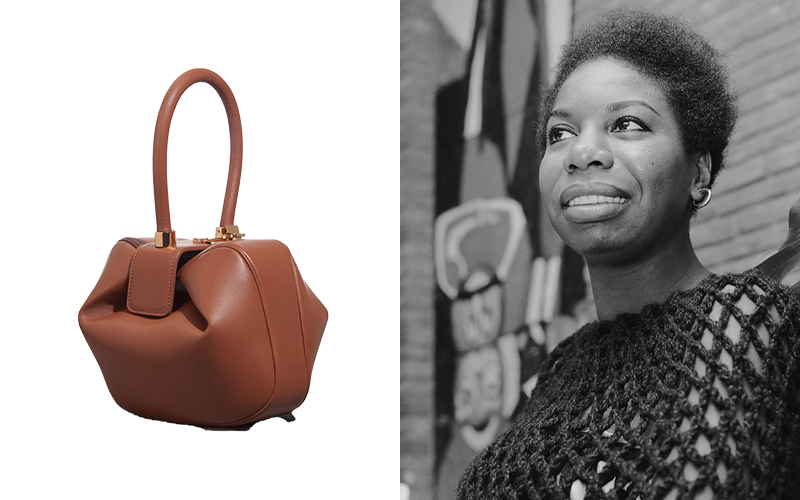 When this leather round pouch with a structured top handle and a turnlock closure was released in a limited edition of 20 pieces in 2016, it quickly cemented itself as an It-bag to watch when it racked up a waitlist of 1,000 names after being seen on the likes of Brie Larson and Meghan Markle. The first bag of Gabriela Hearst's eponymous label was named after Nina Simone, the influential musician and key figure in the 1960s civil rights movement in the US, who used her musical gifts to speak up in protest on behalf of an oppressed black population. Today, the Nina bag comes in a variety colours and materials, including crocodile leather and crochet.
Ferragamo Sofia – Sophia Loren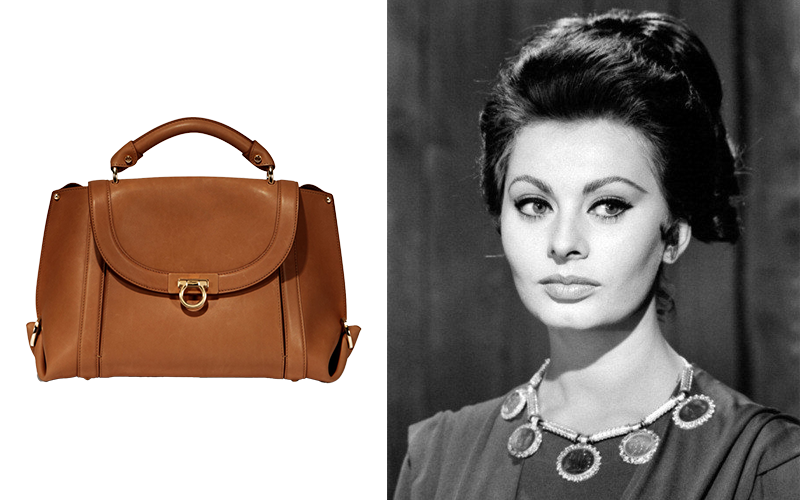 One of the most recognisable faces in the golden age of Hollywood cinema, Italian import Sophia Loren unquestionably embodied the classic bombshell beauty of the era. Good friend and loyal client of Salvatore Ferragamo, the award winning actress often requested custom heels be made by the Italian shoe-designing sensation. For its Spring/Summer 2009 Collection, the brand unveiled the Sofia, an elegantly structured bag with a classic Gianco turn-lock closure and a soft top handle, reportedly in honour of its founder's movie star muse, Sophia Loren.