Another month year, another set of beauty products to add to our wishlist and potentially our shopping cart.
As we embrace the new year with our beauty and wellness resolutions, we look forward to practicing better beauty routines for the sake of our skin and well-being. One way to start is by using the right skincare to cleanse, treat and moisturise our face daily. That's not to say we can't still play with makeup, as some of the latest launches are made with non-comedogenic ingredients to avoid clogging our pores.
Then there are new candles and fragrances to switch up our signature scent for the new year, too. Without further ado, here are our top new picks to add to your beauty wardrobe for 2021.
Bobbi Brown Vitamin Rich Eye Base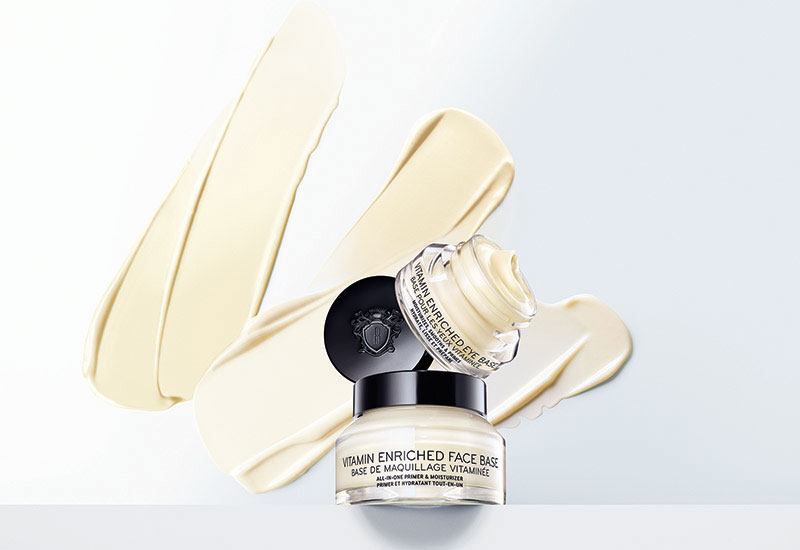 Starting with the eyes – because that's where the main focus will be with your mask on – Bobbi Brown presents a new eye cream and primer for the under eyes. Made with multivitamins such as vitamin C and B3 to help brighten those dark circles, the formula is also enriched with sodium hyaluronate, shea butter and vitamin B12 to deliver hydration and protect the skin barrier in the delicate eye area. Also packed with vitamin A, this lightweight cream will glide on effortlessly and smooth out those lines to create a canvas for layering makeup on top.
Available from January 2021 exclusively at all Bobbi Brown Cosmetics counters.
Related: Get to know the vitamin ABCs in the world of skincare
Gucci Beauty Silk Priming Serum & Natural Finish Fluid Foundation
New to Gucci Beauty's makeup range are two complexion products: Sérum De Beauté Fluide Soyeux (Silk Priming Serum) and Fluide De Beauté Fini Naturel (Natural Finish Fluid Foundation). The former is designed to visibly smoothen the skin and blur out fine lines and pores to create a silky, second-skin film that feels hydrating. It can be worn on its own for a natural, luminous finish or as a base for makeup application. Meanwhile, the latter features a lightweight, buildable formula that claims to be non-greasy, with a natural finish that blurs pores and blemishes. It comes in 40 shades with varying undertones (out of which only 25 will be offered in Malaysia).
Available from 21st December, 2020 onwards at KLCC Gucci Beauty store and Gucci Beauty counter in Sogo Southkey Mall.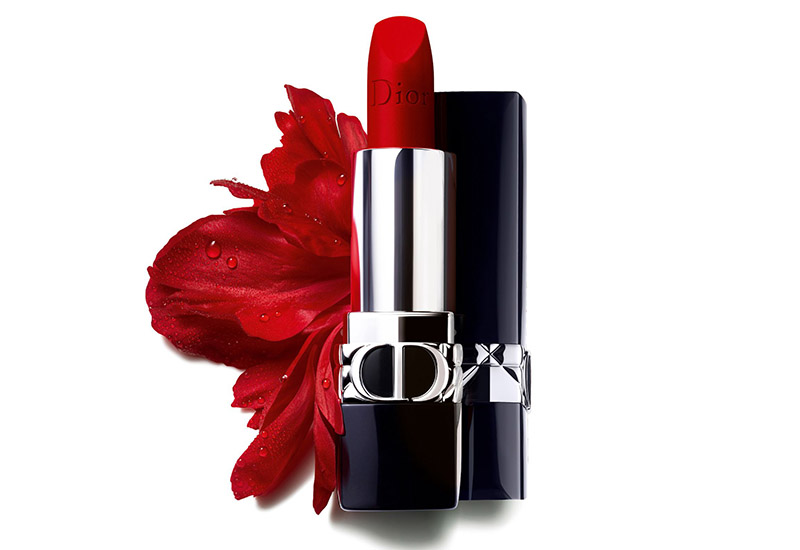 The Rouge Dior needs no introduction for makeup enthusiasts. Since its debut as the couture house's first lipstick in 1953, it has become an icon in its category. Just in time for the new year, the brand is proud to reintroduce the Rouge Dior in a new wardrobe of couture finishes and modern, refillable packaging. Each finish comes in 9 different shades and features a texture specific to four fabrics inherited from Dior's archives: satin, matte, metallic and new velvet.
Available at Dior Beauty boutiques and departmental outlets. W dior.com
You may also like: 10 most iconic red lipsticks that will never go wrong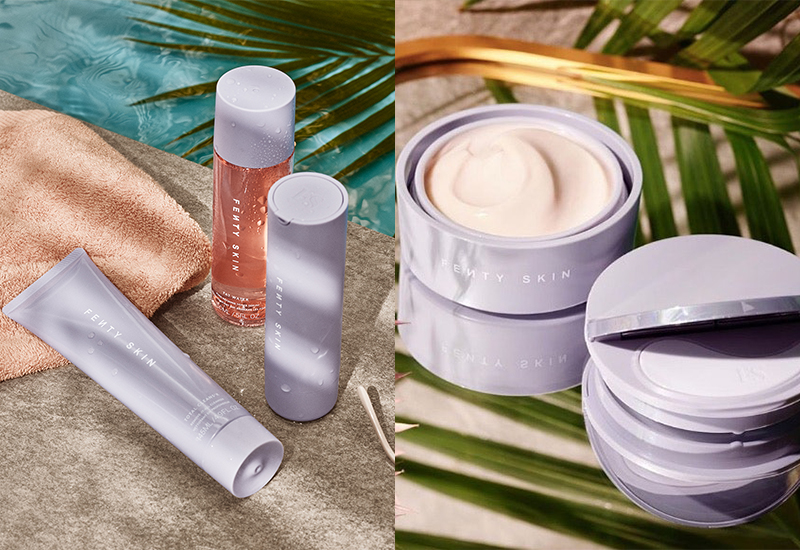 #ICYMI, Fenty Skin by Rihanna has finally arrived on our shores as of Boxing Day last year. The highly anticipated debut features the complete range of skincare products used by RiRi herself, including the Fenty Skin Start'rs teased ahead of the launch as well as the new Instant Reset Overnight Recovery Gel-Cream. All products in the collection are vegan, cruelty-free, gluten-free, earth-conscious and tested on all skin types for inclusivity (unless you're against fragrances). Plus, they are made with powerhouse ingredients such as niacinamide and hyaluronic acid for clinically proven results.
Available from December 26th, 2020 exclusively at Sephora Malaysia in-store, in-app and online. W sephora.my
Fenty Beauty Pro Filtr Soft Matte Powder Foundation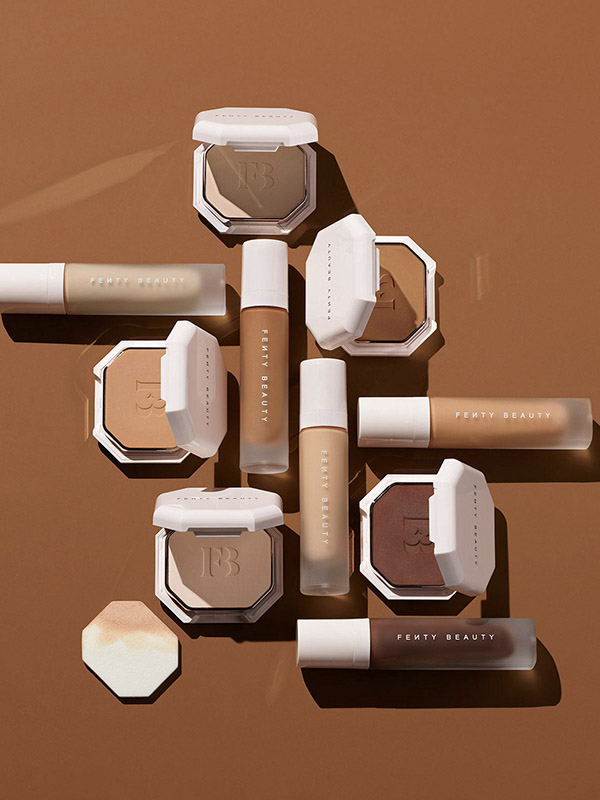 On RiRi's makeup front, Fenty Beauty has recently unveiled a powder version of its award-winning Pro Filtr Foundation. The new powder compact took 3 years to develop and boasts a longwear, light-as-air powder formulation that delivers buildable light to full coverage. It comes in 50 shades that match the original, making it ideal for touch-ups throughout the day or replacing it altogether for a more natural look.
Available from December 26th, 2020 exclusively at Sephora Malaysia in-store, in-app and online. W sephora.my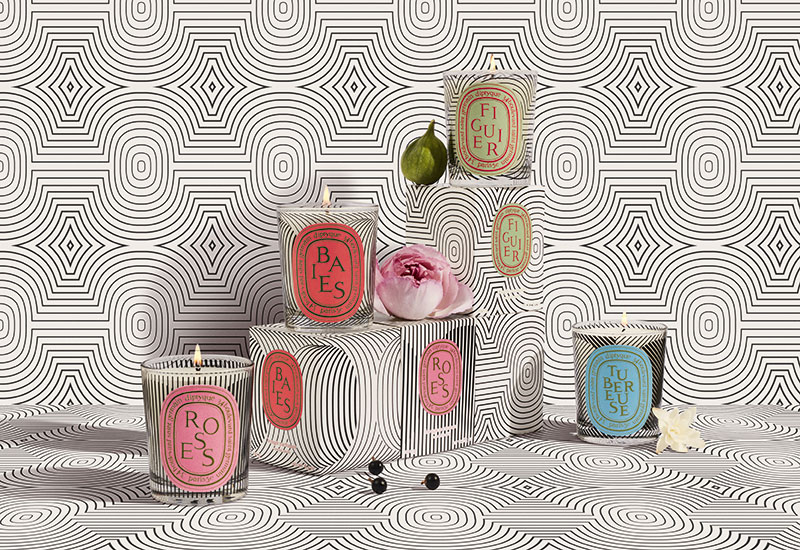 To commemorate 60 years since its birth, Diptyque has released the first chapter of its anniversary collection. Enter the Dancing Ovals, featuring candle holders marked by geometric lines forming ovals that play on light and movement when the candle within them are lit. This unique design serves to highlight the Maison's graphic creativity that inspire an interactive experience with its products. The limited-edition range includes five of its most iconic scents, each distinguished by the colour and oval motifs on the holder.
The collection can be purchased as individual perfumed candles in 70g and 190g sizes, as a set of three 70g candles (Baies, Figuier & Roses) or as a set of a photophore with a 190g candle of your choice (boutique-exclusive). Available from 4th January, 2021 at the Diptyque Pavilion KL boutique and KENS Apothecary outlets.
Sulwhasoo Perfecting Makeup Line
Following the launch of its best-selling Perfecting Cushion EX, Sulwhasoo is extending the Perfecting Makeup Line with two new products. Introducing the Perfecting Foundation and Perfecting Powder, which are formulated with long hours of wear and optimum coverage in mind without compromising skin health. Inspired by hanji, a type of Korean paper that lasts a thousand years, these makeup base products combine the brand's air-permeable makeup technology and skincare formulas to ensure comfort and breathability on top of long-wearing coverage of up to 12 hours.
The Perfecting Foundation comes in 5 shades and the Perfecting Powder comes in 3 shades, including one transparent, universal option. Both are available in all Sulwhasoo stores nationwide starting January 2021.
Jo Malone London Scarlet Poppy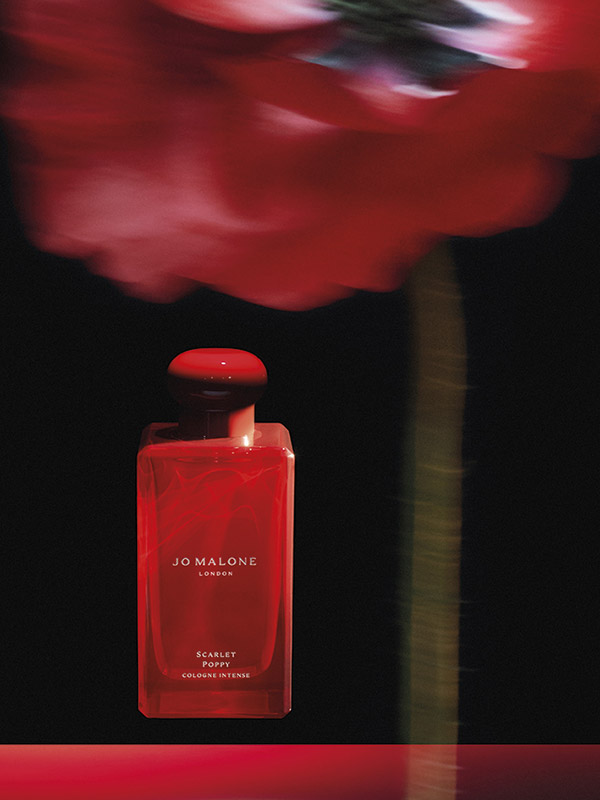 Meet the latest addition to Jo Malone London's Cologne Intense collection: Scarlet Poppy, a floral scent inspired from its namesake flower that's found in the wild steppes of Asia. It opens with top notes of ambrette, with a blend of poppy and fig accord drawing you into the heart of the scent. Barley and tonka bean complete the composition with a hit of sweet decadence. Mathilde Bijaoui is the nose behind the fragrance, which comes in a rich red bottle referencing the flower it is named after.
Available in Jo Malone London stores from January 2021.
L'Occitane Happy Shea Butter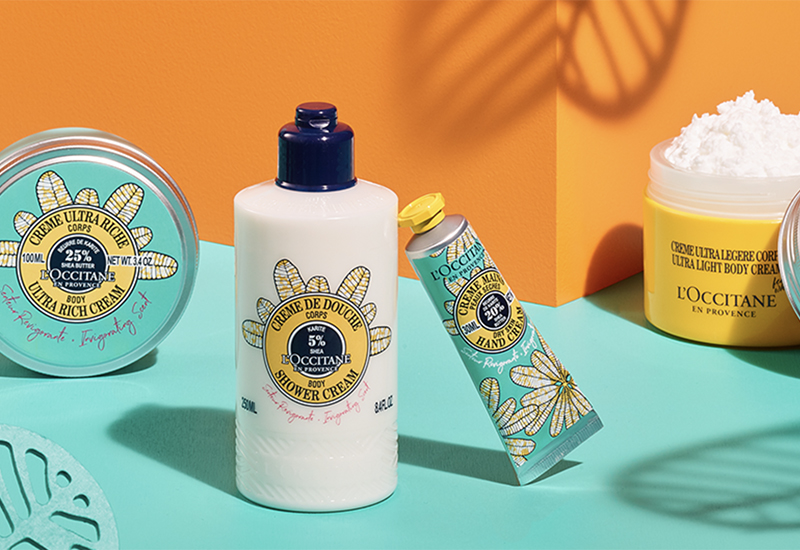 Face products aside, let's not forget the hand and body! L'Occitane has an all-new limited-edition shea butter collection comprising of a hand cream (to nurture your irritated, over-sanitised hands to suppleness), an ultra light body cream and ultra rich body cream (to suit different skin types), and a shower cream (to cleanse and preserve the skin's natural balance). Designed specially for 2021, these best-selling products now come in a new packaging highlighted by shea leaves in vivid colours exuding a dose of happiness, and feature a fresh scent of citrus that offer a revitalising, detox effect.
Available from January 2021 at L'Occitane stores and online. W loccitane.com
You may also like: Soothe and nourish your hands with these luscious hand creams
Laneige Perfect Renew Youth Regenerator Range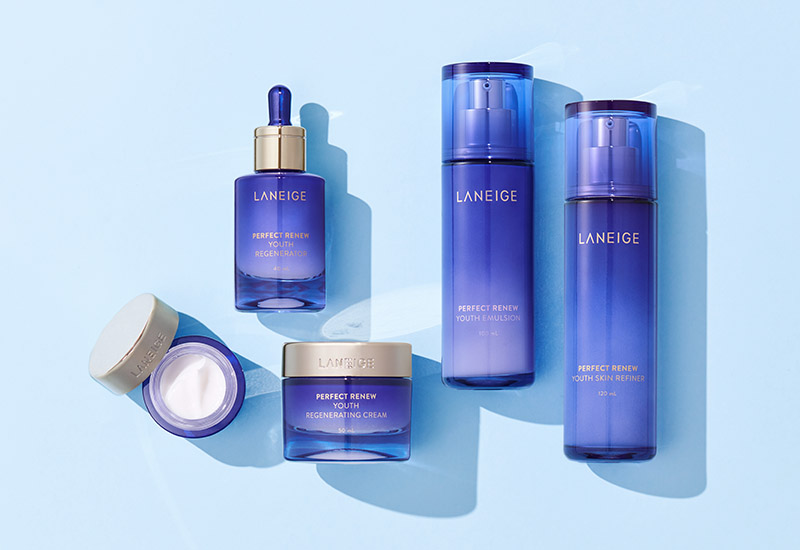 If you're looking to try new anti-aging skincare, Laneige has just debuted an all-new range based on its 25 years of skin science. Dubbed the Perfect Renew Youth line, it comprises of a Skin Refiner (toner), Regenerator (essence), Youth Emulsion (serum/treatment), Eye Cream and Face Cream to thoroughly combat the signs of aging. The Perfect Renew Youth Regenerator is the star product of the lineup, enhanced with Glyco-Miracle™ technology, a complex of 3 essential amino acids and potent antioxidants that altogether help to reduce fine lines and wrinkles while improving skin texture, firmness, hydration and radiance.
The range is available from 1st January, 2021 onwards at all Laneige beauty counters or boutiques nationwide, as well as via Laneige Flagship Stores on Zalora, Hermo, Shopee or Lazada.
Drunk Elephant Sweet Biome Fermented Sake Spray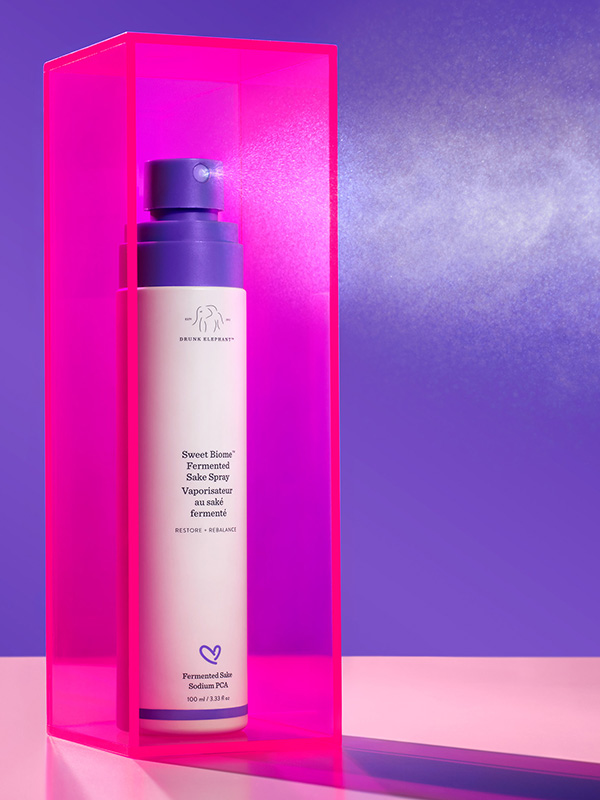 Biocompatible skincare brand Drunk Elephant has released their first ever spray formula that's designed to support and replenish the skin's microbiome while keeping the acid mantle (aka your skin barrier) strong and balanced. Made with fermented sake extract and kombucha as well as a blend of amino and fatty acids, electrolytes and ceramides, the Sweet Biome Fermented Sake Spray offers both hydration and protection from biomes including free radicals, pollution, blue light and other UV-related irritants. It can be used on a clean, dry face after cleansing and before applying serum, or anytime throughout the day to refresh the skin.
Available from January 1, 2021 at selected Sephora stores and website. W sephora.my
SK-II Facial Treatment Essence Limited Edition 2021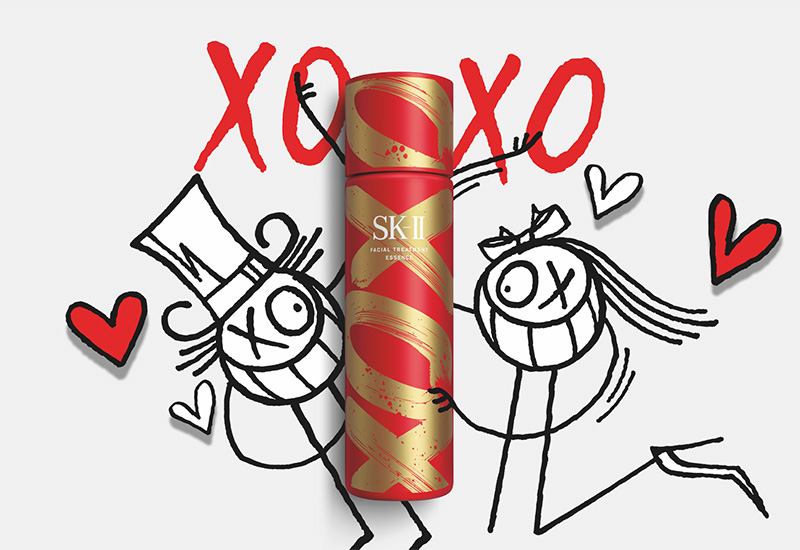 SK-II's iconic Facial Treatment Essence has been a cult-favourite for more than four decades for many reasons. Containing over 50 micro-nutrients including vitamins, minerals, amino acids and organic acids to condition the skin's natural functions, this "miracle water" is known to hydrate, soothe and refine the skin to crystal clarity. This year, the Japanese skincare brand has launched an exclusive SK-II X Andre Saraiva XOXO 2021 bottle for loyal fans of the product to add to their limited-edition collection.
Available at SK-II counters at selected departmental stores and online. W sk-ii.com.my
See last month's wishlist here.
Photos courtesy of respective brands