We're marching into the third month of the year with products that brighten and protect the skin, a balm to celebrate International Women's Day, and the essentials for a classic yet simple makeup look.
The month of March has seen sudden political changes, a slow rise in health awareness, and scorching weather. So far the start has been pretty dramatic and a tad grim, that's why we're turning to some retail therapy to help cushion the blow.
It's almost as if the beauty brands have heard our laments over the constant stickiness and heat that we've been facing, as new skincare releases this month place a focus on brightening, reawakening, and protecting the skin that's currently under attack by everyday pollutants and UV damage.
Meanwhile, luxury brands such as GUCCI and Hermès come bearing makeup essentials that have been formulated and designed in their own special way – where even the packaging alone can be seen as a beautiful collectible.
If you're looking for a way to celebrate this year's International Women's Day by giving back – while procuring a new multipurpose beauty product to join your vanity's collection, all eyes are on L'Occitane.
Take a gander at our top ten beauty picks of the month: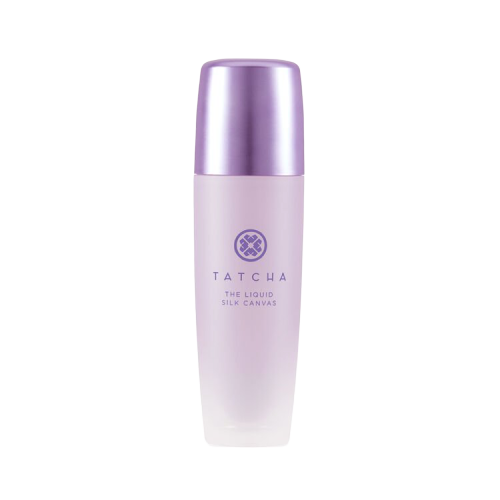 Tatcha The Liquid Silk Canvas
Tatcha The Liquid Silk Canvas
Ensure your makeup stays flawless throughout the day while keeping your skin protected with this oil-free, featherweight primer from Tatcha. It packs not just one, but three different silk extracts - fibroin, sericin, and silk powder - to create baby-smooth skin so your makeup glides on easily without clinging onto dry patches or melting. Pink and gold pearls help lend a healthy, radiant glow to the complexion while evening it out. The primer also has hydrating and skin-nourishing properties thanks to it being infused with the brand's signature Hadasei trio: Uji green tea, Okinawa Mozuku algae, and Akita rice. W tatcha.com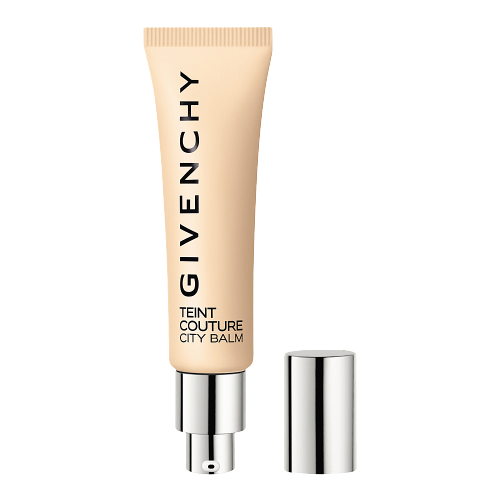 Givenchy Teint Couture City Balm
Givenchy Teint Couture City Balm
Living the urban city life can truly wreck havoc on your skin, from pollution and UV damage to blue light exposure and high levels of stress. The Teint Couture City Balm by Givenchy is a skin tint made to preserve and highlight your skin's natural beauty, even when battling these daily stressors. It's designed to help even out the complexion while protecting and caring for the skin with liquorice extract, hyaluronic acid, shea extract and SPF 25 PA++. This tint is perfect for those who love a bare skin sensation and naturally perfect finish, thanks to its comfortable, silken texture. Innovative polymers also help to resist smudging and sweating for as long as 24 hours - making it ideal for Malaysia's increasingly hot and humid weather. W sephora.my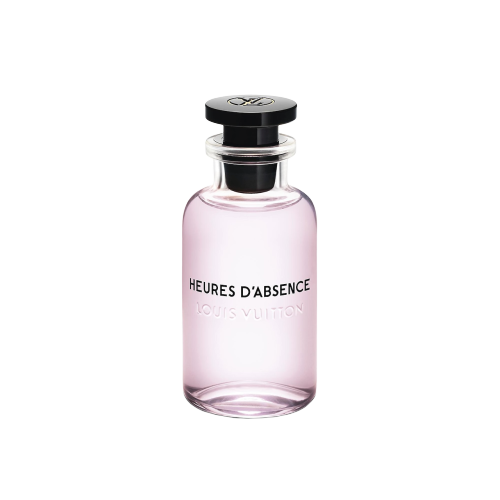 Louis Vuitton Heures d'Absence
Louis Vuitton Heures d'Absence
Master Perfumer of Louis Vuitton Jacques Cavallier Belletrud encapsulates a beautiful getaway frolicking through the flowery fields of Grasse into a bottle of Heures d'Absence. This contemporary bouquet prides on the delicate blooms of Grasse, with jasmine and rose de Mai taking the lead. It's enhanced by green aromas of Tanneron mimosa, and wrapped in a sensual blanket of sandalwood and musk. It truly is a fragrance perfect for stolen moments. W louisvuitton.com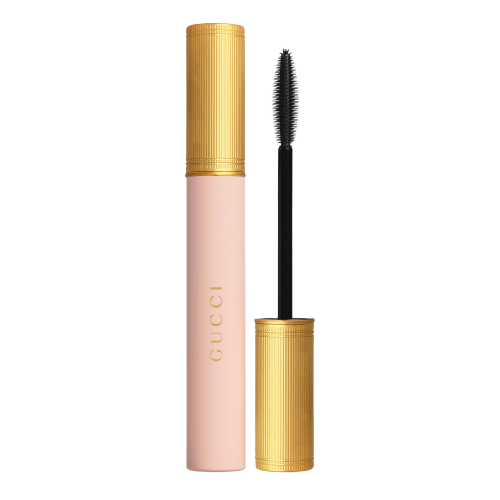 GUCCI Mascara L'Obscur
GUCCI Mascara L'Obscur
The latest addition to the GUCCI Beauty family is their L'Obscur Mascara. It's designed with a uniquely convex-shaped brush that can help grip even the tiniest corner lashes to create eye-opening, distinct looks. The intense black formula is rich and luxuriously creamy, that's easily buildable as it helps to thicken, curl, lengthen, and lift the lashes without clumping or flaking. W gucci.com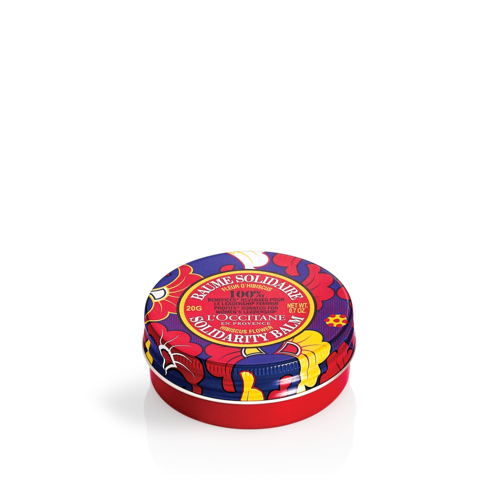 L'Occitane Women's Day 2020 Solidarity Balm
L'Occitane Women's Day 2020 Solidarity Balm
Stand by the women of Burkina Faso Shea Butter producers with the purchase of L'Occitane's Women's Day Solidarity Balm. This nourishing multipurpose balm is made with 97.9% Shea Butter and scented with hibiscus as an homage to the native Hibiscus flower of Burkina Faso. With support from the L'Occitane Foundation, 100% of the profits from each purchase will be used to finance NGO projects that promotes women's leadership in Burkina Faso. W my.loccitane.com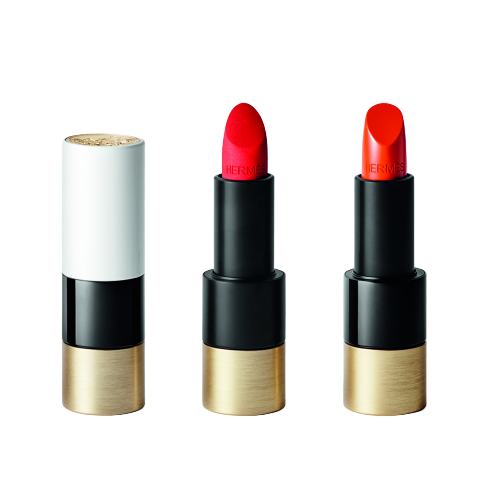 Rouge Hermès
Rouge Hermès
Malaysians can now finally get their hands on the highly-anticipated Rouge Hermès lipsticks following their opening at Parkson Elite in Pavilion KL this month. The beautiful lacquered and polished packaging on the lipsticks is enough to seduce makeup lovers to add them to their growing collection. They come in a carefully curated selection of 24 shades inspired by silk, leather, and colour references, and come in matte or satin finishes according to your fancy. The best part? They're refillable!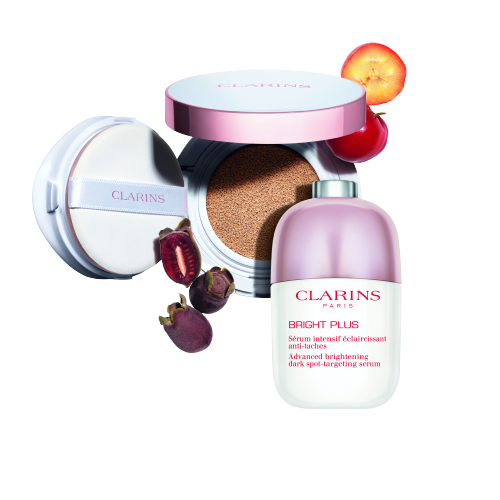 Clarins Bright Plus Serum & Brightening Cushion
Clarins Bright Plus Serum & Brightening Cushion
The scientific minds behind Clarins found that pollution contributes to the overproduction of melanin that causes skin to darken, while lack of oxygen dulls the skin. The French skincare brand combats this with their Bright Plus Serum, which contains a unique brightening formula extracted from two super-oxygenating plants to help skin cells capture more oxygen. Rose-Myrtle extract and Acerola seed extract provide "Double Oxygenation" to allow skin cells to breathe better, while the latter ingredient also gives the skin a boost of Vitamin C to brighten the complexion. Clarins also introduces a Brightening Cushion foundation which also uses the Double Oxygenation complex along with pearly pigments to help brighten and even out the skintone, while keeping skin protected with SPF50 PA+++. W clarins.com.my
Laneige Cream Skin Range
Laneige Cream Skin Range
Laneige rides on the success of their Cream Skin Refiner and expands the range to include a Cream Skin Refiner Mist, a Quick Skin Pack, and the Milk Oil Cleanser. All three new products contain the hydrating and deeply moisturising qualities of the original Cream Skin Refiner - which features their Cream Blending Technology™ that "melts" an entire jar of rich cream into a watery toner-like texture for easy absorption into the skin, and White Leaf Tea Extract to strengthen the skin's barrier. The mist can be used as an all-day refresher for the skin that's perfect in constant air-conditioning environments, the skin pack is a 2-minute tencel sheet mask for a instant moisture replenishment, and the Milk Oil Cleanser brings a new type of milk-oil formulation to help cleanse away light makeup, sebum and dead skin cells without the need for emulsification with water. W laneige.com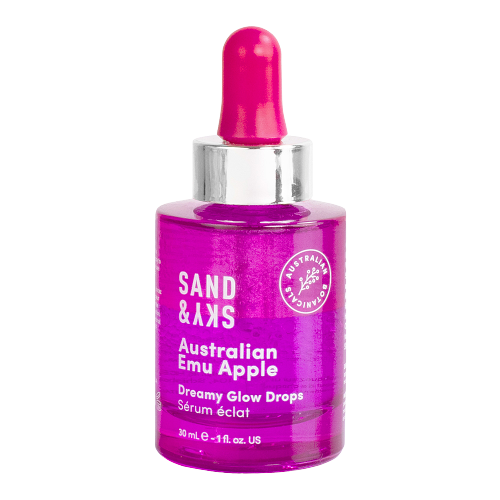 Sand & Sky Australian Emu Apple - Dreamy Glow Drops
Sand & Sky Australian Emu Apple - Dreamy Glow Drops
Those who battle dullness and tired skin can pick up Sand & Sky's bi-phase serum to help re-energise and perk up your complexion. The star ingredients of the water phase include antioxidant-laden Emu Apply, Kakadu Plum which is rich in Vitamin C, and Australian Glow Berries. These fruits are paired with a unique complex of 5 Hyaluronic Acids to help hydrate the skin, strengthening the skin's barrier, while reducing wrinkles and improving skin's elasticity. The oil phase contains jojoba, almond and olive oils that's been combined in a light hemisqualene oil blend that provides moisturising and smoothing properties without residue. W sephora.my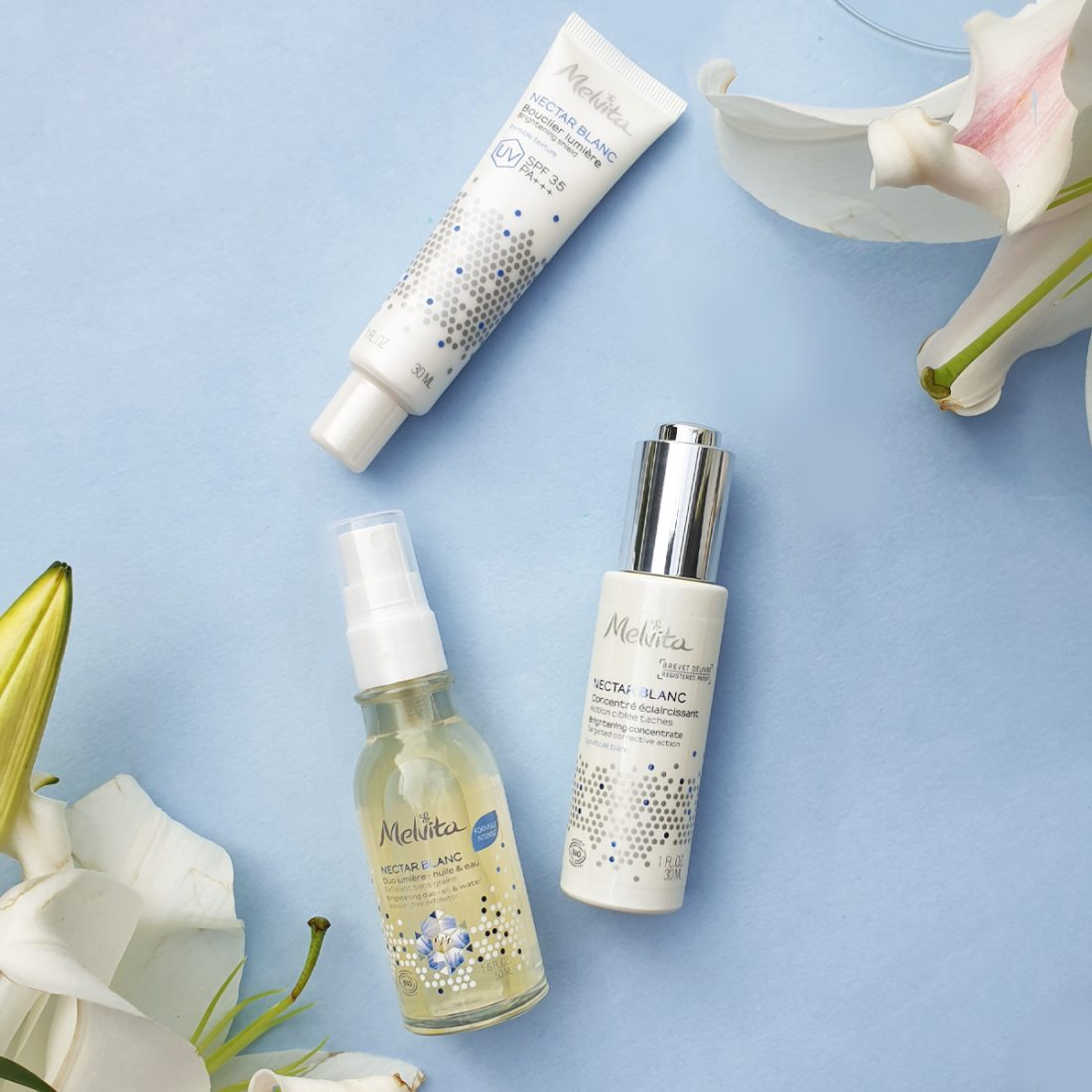 Melvita Nectar Blanc
Melvita Nectar Blanc
The White Star Lily flowers and Vitamin C are the heroine in this trio of brightening products from Melvita. The Nectar Blanc Brightening Duo is a bi-phase treatment that uses Lily flower oil, White Star Lily extract, Gaultheria and a blend of lactic acid and Arginine to help restore radiance to the skin while providing smoothing and firming benefits. Oily skin types will probably fare better with the Nectar Blanc Concentrate, which has a lightweight gel texture that sinks easily into the skin, while white star lily extract, white lily oil and natural vitamin C target dark spots to help even out the skin tone. Melvita also prioritises protecting the skin against further dullness with the Brightening Shield SPF 35 PA+++, which uses 100% mineral UV filters - zinc and titanium oxides - to reflect skin-damaging UV rays. It also comes in a featherlight, milk-in-oil texture that glides over the skin, leaving a sheer velvety finish. W my.melvita.com
(Swipe left for more)

Photos courtesy of the respective brands.