The ninth month of the year is usually the slowest, but it also affords us with the opportunity to take respite from the previous whirlwind of fashion weeks, award ceremonies, and Summer festivals. This is the month where we find balance and prepare for the cooler months ahead. 
That said, September brings the arrival of refreshing beauty products—which serve as the much-needed tonic to uplift our spirits. While July may have been all about funky beauty trends and August called for Summer scents, September is all about the essential everyday items. 
From cooling moisturisers to full-coverage foundation, we've rounded up the best beauty picks for this month.
Sulwhasoo, The Ultimate S Cream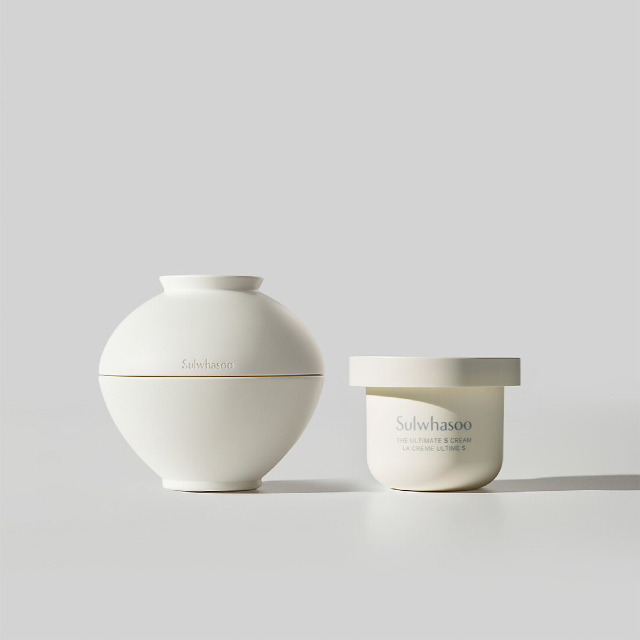 Looking for a powerful rejuvenation this month? Korean leading skincare house, Sulwhasoo, has recently unveiled their highly acclaimed anti-aging cream, elegantly encased in a stunning white packaging inspired by the iconic Korean moon jar. 
Introducing the Ultimate S Cream, a revolutionary formula infused with the potent Ginseng Berry SR™. This extraordinary cream is designed to restore your skin's youthful radiance, kickstarting a remarkable transformation and effectively combating visible signs of ageing.
Buy The Ultimate S Cream here. 
La Mer, Lifting Firming Serum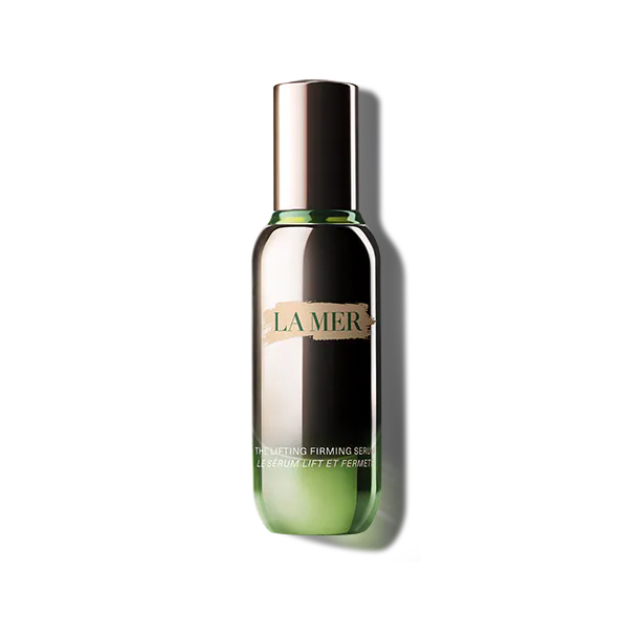 Luxury skincare house La Mer introduces the latest breakthrough in skincare innovation, La Mer's Lifting Firming Serum, which is inspired fully by the ocean's remarkable ability to revitalise and maintain its pristine state. With its targeted approach, this serum effortlessly tackles six specific micro-zones, restoring a harmonious and youthful balance. 
Buy Lifting Firming Serum here.
Supergoop!'s Lip Shade 100% Mineral SPF 30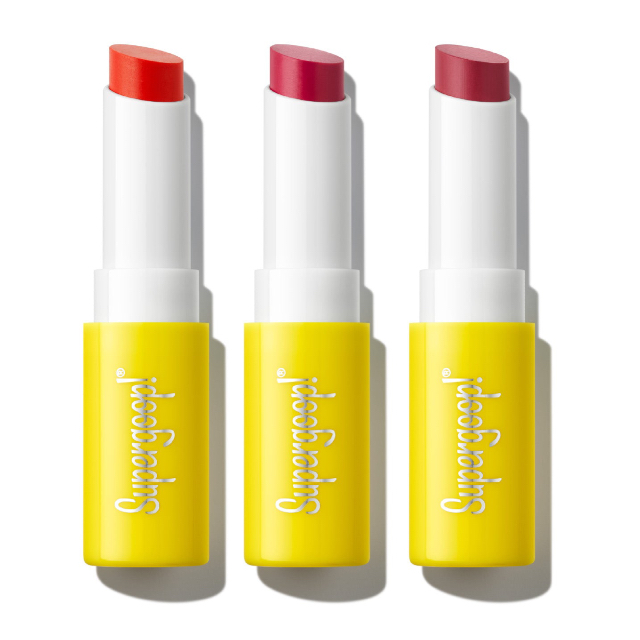 Transitioning from warm to cool weather can be a major factor in causing lip damage. But fear not, Supergoop has revolutionised lip care with their latest innovation – Lip Shade 100% Mineral SPF 30. This lightweight balm provides gentle protection for your lips. 
Infused with natural peppermint oil, natural peptides, shea butter, and rosehip oil, this lip-enhancing lipstick comes in five comfortable shades that cater to a wide range of skin tones. 
Buy Lip Shade 100% Mineral SPF 30 here. 
MAC Studio, Radiance Serum-Powered™ Foundation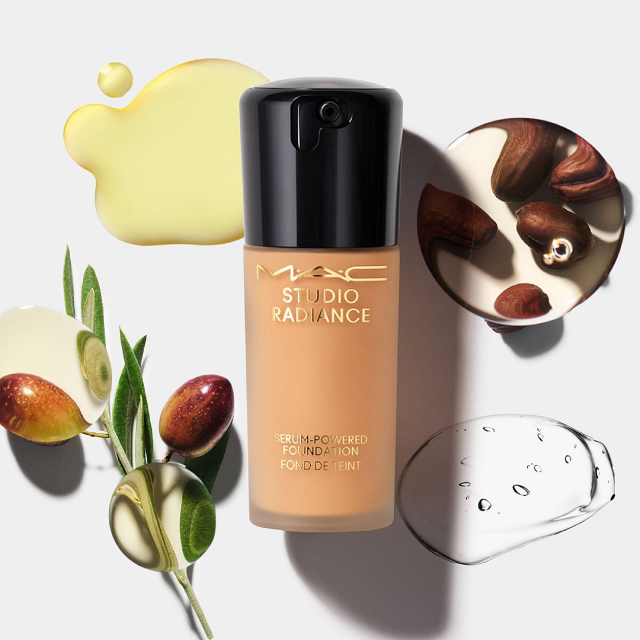 Sharyn Hinchcliffe, the Makeup Artistry Executive Director at MAC Studio, has unveiled an extraordinary product that combines the power of foundation and serum in one bottle. This groundbreaking foundation not only feels weightless on your skin, but also offers impeccable coverage and a stunning luminous effect. 
With its serum-infused formula, this foundation goes beyond mere makeup, providing your skin with deep hydration and exceptional performance. 
Buy Radiance Serum-Powered™ Foundation here. 
Rouge Hermes, A/W Limited Edition
Looking for a dark and sophisticated shade to complement the season? Look no further than the Rouge Hermes collection, which has just unveiled three stunningly deep and intense hues perfect for autumn and winter. 
Created by the renowned Pierre Hardy, the designer behind Hermès Beauty, these original tubes are encased in shades of black that create a hazy, misty effect reminiscent of a landscape where light breaks through the clouds. The lines are expertly blended to create a lacquered mist that reinvents traditional proportions and exudes confidence and sophistication.
Buy A/W Limited Edition here. 
Anastasia Beverly Hills, Fall Romance Eyeshadow Palette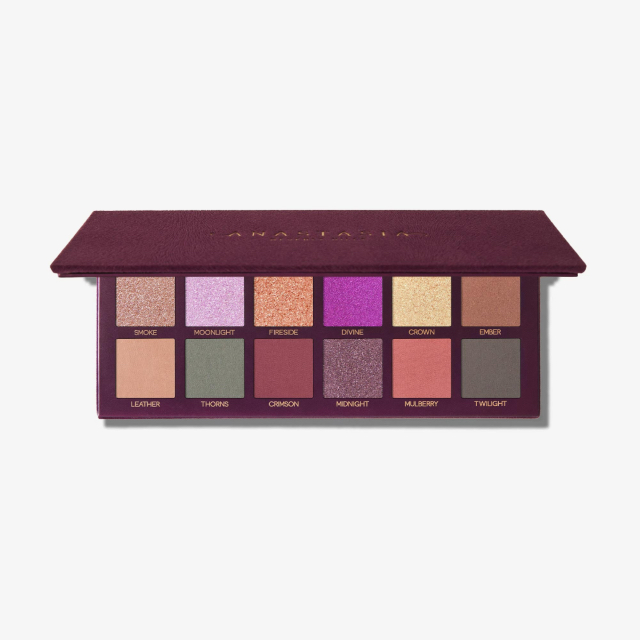 Anastasia Beverly Hills, Fall Romance Eyeshadow Palette captures the essence of rose-inspired gourmand decadence. With twelve super-sized eyeshadows, this palette effortlessly blends versatile neutrals with sparkling jewel tones and metallics. 
Whether you're embarking on daytime adventures or attending evening gatherings, this palette has got you covered. The metallic shades in this palette are incredibly versatile, doubling as blush toppers to add dimension to your look. 
Buy Fall Romance Eyeshadow here. 
shu uemura x JOJO'S BIZARRE ADVENTURE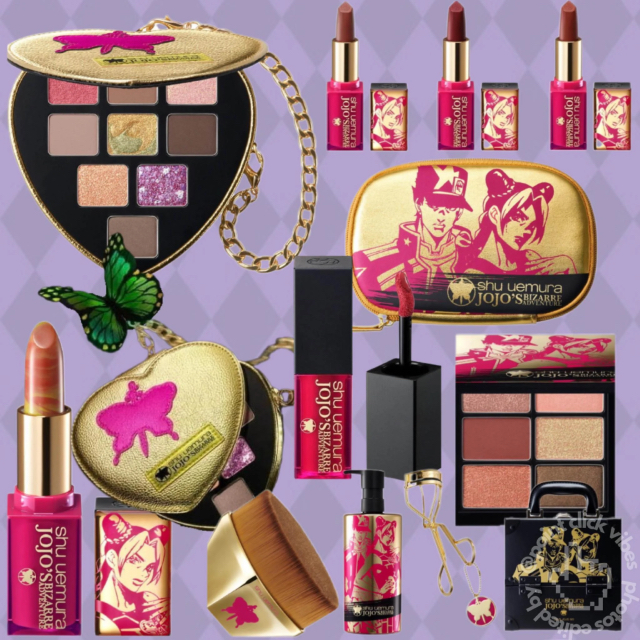 Step into the bizarre world of shu uemura x JOJO's BIZARRE ADVENTURE colour world and unleash your beauty and stand power. Our collection invites you to experiment with bizarre marbled pigments and texture combinations, colour-shifting glitter, and super reflective metal-finish. Embrace your boldness a la Jolyn Cujoh and confidently explore the endless possibilities of your unique beauty.
Buy shu uemura x JOJO'S BIZARRE here.