From innovative skincare to bold and vibrant makeup, this month's lineup is all about embracing your individuality and expressing yourself through the power of beauty. With brands pushing the frontiers of innovation and creativity, these July launches are set to revolutionise the way we approach beauty. 
FirstClasse has curated a list of the best new releases that are guaranteed to pamper, enhance, and inspire. So get ready to indulge in a world of cutting-edge formulas, vibrant shades, and luxurious textures that will elevate your beauty routine to new heights. 
Hermès Beauty, The H Trio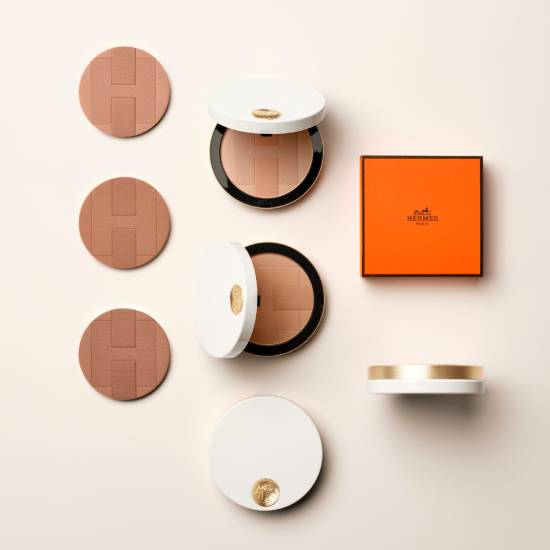 Hermés Plein Air H Trio Collection welcomes the open air of summer. The H Trio set includes two luxurious powders: H Trio Healthy Glow Mineral Powder and H Trio Iridescent Mineral Powder, as well as the Pinceau Le Precis Brush. 
The powders are inspired by the earth's colours and the warmth of the sun, easily brightening the skin; from contouring to adding a pop of colour. Each colour may be used on its own to sculpt the contours of the face or to emphasise certain areas. 
Buy Hermès Beauty H Trio here. 
Paco Rabanne, 'Rabanne' 
Paco Rabanne turns… 'Rabanne'. On the eve of its 60th anniversary, the rebranding became a watershed moment for The Maison as it celebrates a decade of incredible success and looks forward to forging a new future merging fashion and beauty as a unique brand and lifestyle. 
To coincide with the name change, the Maison launches its first-ever makeup collection: a ground-breaking range of high-performance formulas that fuse unexpected shades with fashion fabric-inspired metallic finishes to inspire a new generation. The collection, which includes everything from fashion to beauty products, will be unveiled at the brand's SS24 layout in September. 
Stay tuned for Rabanne's latest drops. 
Drunk Elephant, A-Shaba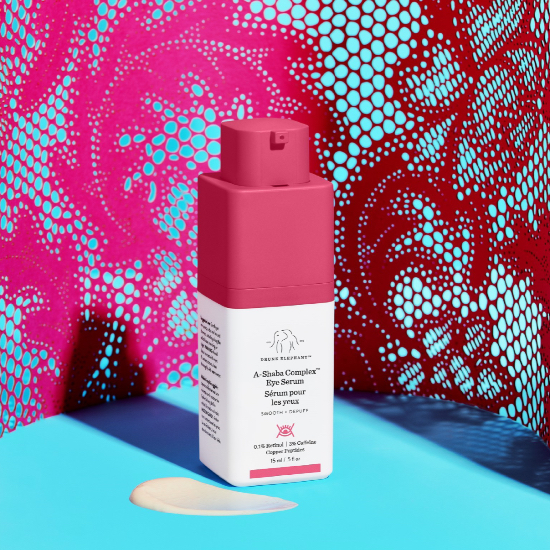 Beauty that meets the eye! Drunk Elephant's latest A-Shaba is gentle, lightweight, and pleasantly smooth, thanks to a rare ingredient combined with retinol. Not only can it be applied beneath the eyes, but also along the orbital bone and on the eyelids. Excellent for preventing free radical damage caused by UV radiation, pollution, and other environmental stresses.
Buy Drunk Elephant A-Shaba here. 
Paula's Choice, Advanced Sun Protection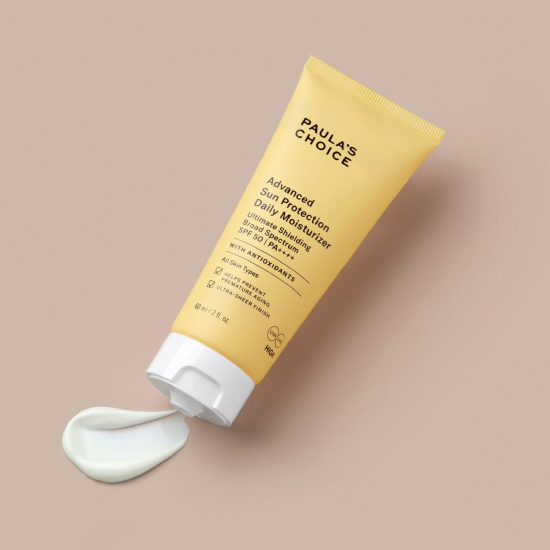 Paula's Choice Advanced Sun Protection Daily Moisturizer SPF 50 PA++++, a silky smooth sun cream designed to make your skin glow like never before. This synthetic-only sunscreen combats premature ageing by preventing wrinkles, loss of firmness, and discoloration – all with a sheer, dewy finish and no white cast; thanks to a unique combination of five cutting-edge filters for optimum UV radiation protection.
Buy Paula's Choice Advanced Sun Protection here. 
Sol de Janeiro, Bum Bum Cream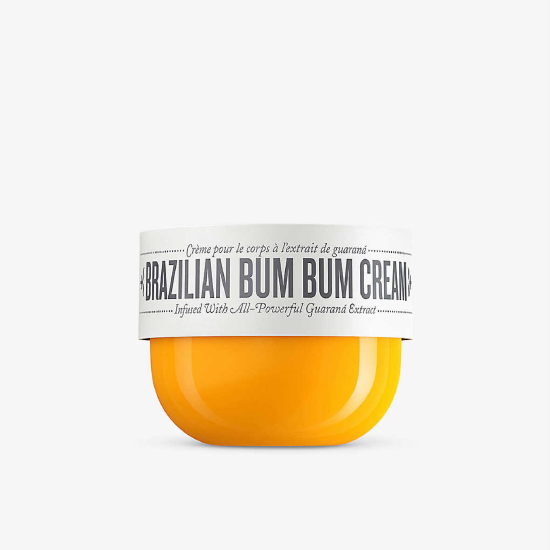 The brand, which has received attention and adoration from celebrities all over the world including Selena Gomez and Hailey Bieber, is now available in Malaysia. The legendary Bum Bum Cream—pronounced boom boom—is the ideal body moisturiser that has become a cult favourite all over the world thanks to its distinctive yellow container. 
Dry skin is quickly soothed with a hint of Sol de Janeiro's signature Cheirosa 62 scent, which will immediately transport you to a beach vacation.
Buy Sol de Janeiro Bum Bum here. 
Shiseido, The 3-step-skincare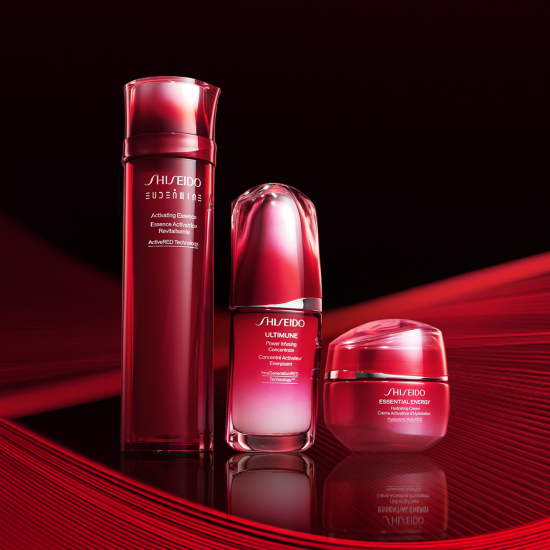 Shiseido, the internationally acclaimed Japan-based skincare brand, believes that a healthy skin can be achieved within three main aspects; resilience, smoothness, and radiance. To support this, Shiseido has created the ideal trinity of products to help you achieve a more radiant-looking skin with their Ultimate Trio—Eudermine Activating Essence, Ultimune Power Infusing Concentrate III, and Essential Energy Moisturizing Cream. 
Buy Shiseido 3-step-skincare here. 
Gucci Fragrance, Gorgeous Magnolia EDP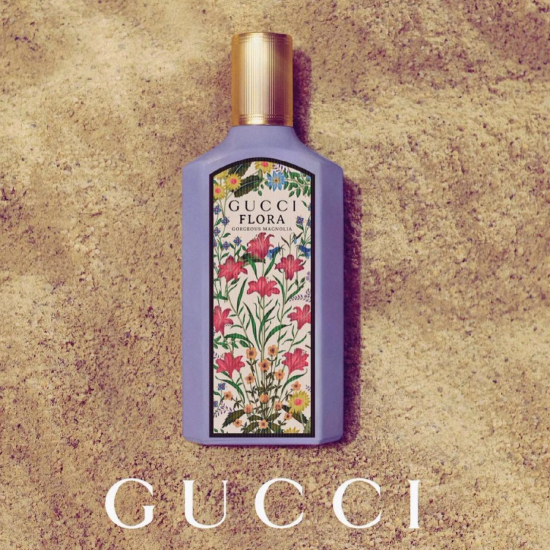 Gucci Flora Gorgeous Magnolia Eau de Parfum transports you to a realm of unrestricted freedom. The smell is inspired by free-spirited women and is based on Magnolia Alba, an old and uncommon plant that requires a unique harvest and precise distillation technique. To portray an intuitive nature, its fruity, flowery sweetness is complemented with a clary sage-like sharpness. 
Magnolia Essence is the outcome, and it oozes joy and a radiant, noble attitude. A Dewberries Accord is added to the Magnolia Essence to offer a fruity, juicy layer to the sweetness.
Click here to check on Gucci Flora Gorgeous Magnolia EDP availability. 
Carolina Herrera, Good Girl Blush EDP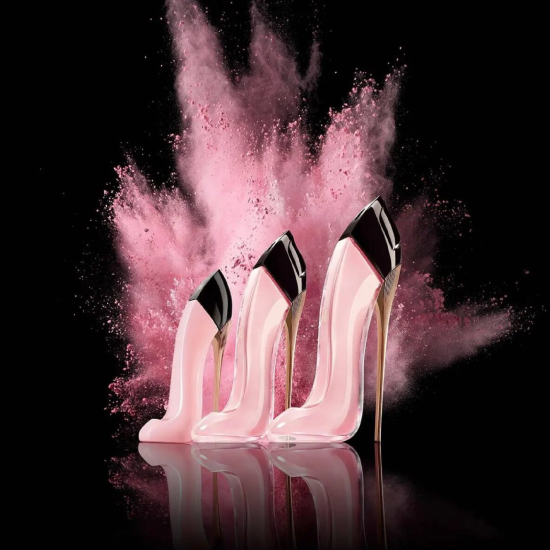 Carolina Herrera's blooming examination of modern femininity continues with the introduction of Good Girl Blush Eau de Parfum, a dramatic explosion of contrasts that produces a one-of-a-kind powdery statement of flowery femininity. 
This new chapter in the Good Girl saga is an exciting opposing chord between the energy and forceful action of two unique extractions of a sensuous vanilla base with the pastel romanticism of peony, supported by two distinct applications of brilliant Ylang Ylang at its heart.
Buy Carolina Herrera Good Girl Blush EDP here. 
Coach Men's Fragrance, Coach Green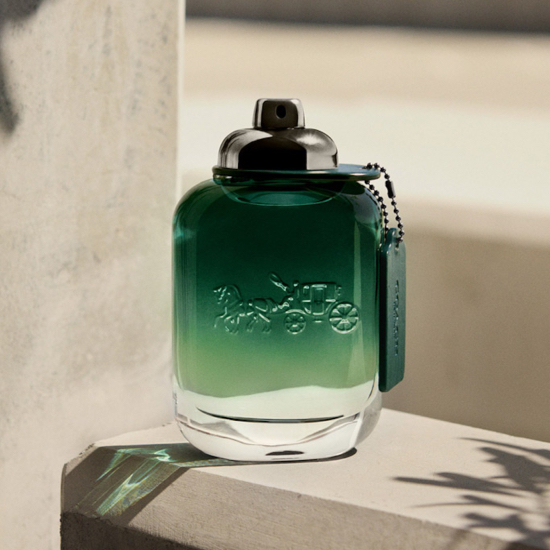 Coach's latest Coach Green was inspired by the calming sense of brilliant green retreats in the midst of the city's bustling intensity. Marie Salamagne, a perfumer, caught this mood with a trademark smell that strikes the right balance between a lively metropolitan energy and a natural, out-of-time vibe. 
The bottle has an elegant green gradient inspired by nature's rich, earthy tones and Coach leathercraft. It features a gunmetal cap inspired by the company's famous turnlock hardware and an engraved Horse and Carriage, a tribute to Coach's first-ever house insignia.
Buy Coach Men's Green here.