Don't miss out on your chance to win a treat for 4 to experience the famous Le Goûter French high-tea at Brasserie 25, Hotel Stripes KL.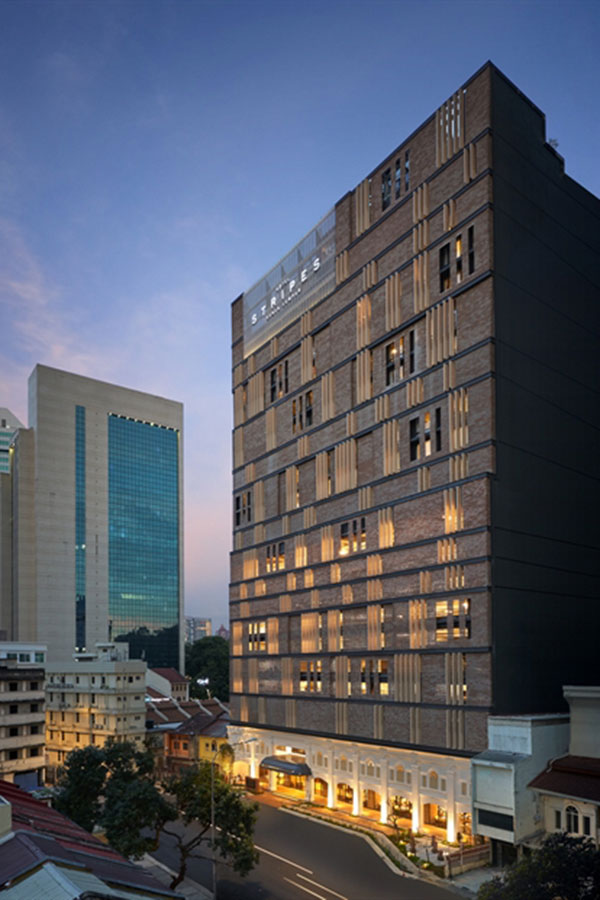 Opened last February in the historical Jalan Kamunting, Hotel Stripes Kuala Lumpur is more than the modern luxury hotel it appears to be on the exterior.
The prestigious second Autograph Collection hotel in Malaysia (the first being Majestic Hotel KL) is designed to showcase the local heritage of its neighbourhood – formerly known as the Asian Heritage Row – adding a touch of modernity whilst complementing the iconic buildings in the vicinity.
In fact, the hotel's parent group, YTL Corporation, had its very first office built on the piece of land that the hotel stands upon. With its long history dating back to the colonial era when it was a main settlement for tin mining, Hotel Stripes seeks to craft unique urban travel experiences inspired by its glorious past.
Simply take a look inside Hotel Stripes KL and you'll see.
Bespoke rooms adorned with 1940s photography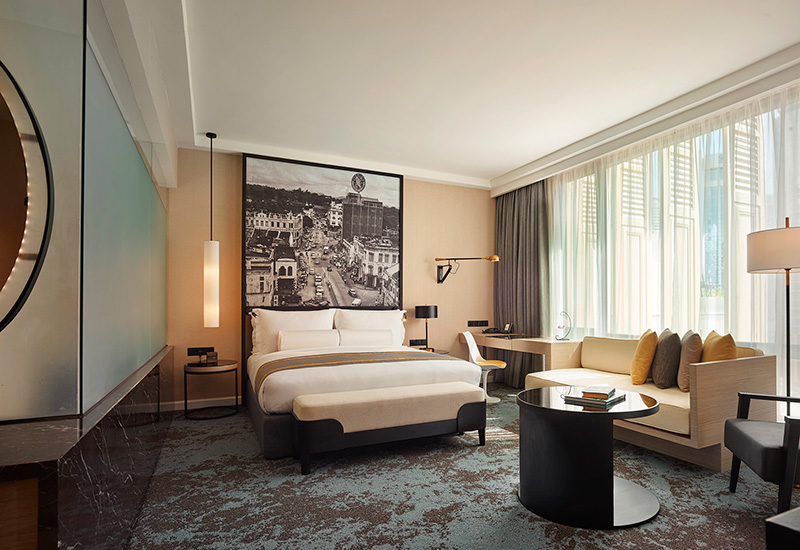 Sporting warm, rustic hues of grey and mustard in an urban chic design, the room concept reflects the rich traditions of the neighbourhood while elevating your stay with state-of-the-art technology. Each of the 184 bespoke guest rooms and suites feature a large framed black and white photograph of the 1940s Jalan Kamunting, providing a stark contrast to the reincarnated view outside your room window.
Fully equipped meeting spaces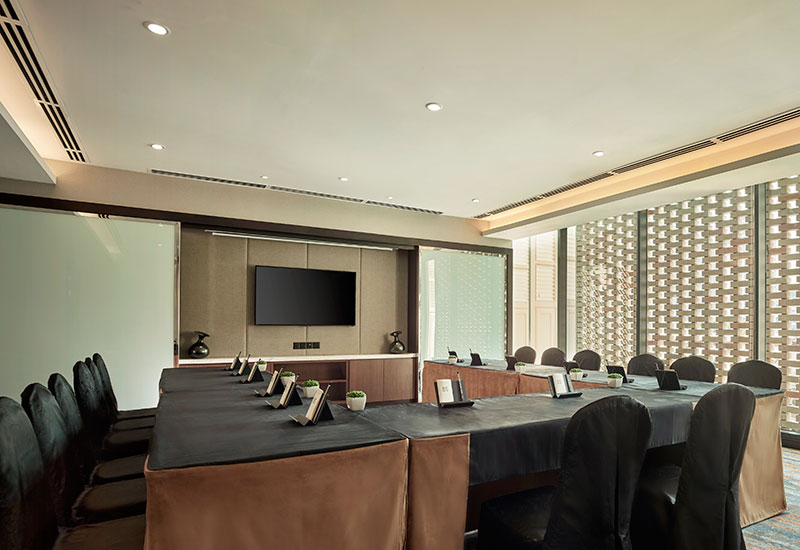 If you're in town for business,  Hotel Stripes has got you covered too. Their six meeting studios offer stylish and creative spaces for both business and social events for up to 80 persons. All studios also come equipped with essential technology and amenities to make an impressive presentation to potential clients.
Rooftop pool and bar overlooking KL's skyline
Enjoy your evening at Hotel Stripes with a cool swim at their rooftop pool, followed by some light bites and a drink or two at the Man Tao Bar right after. While you're at it, soak in the breathtaking views of KL's skyline for a relaxing urban escape. Alternatively, you can grab your coffee fix at the hotel's cosy, industrially-designed all-day restaurant, The Snug, located on the 2nd floor.
French-style restaurant serving delightful high tea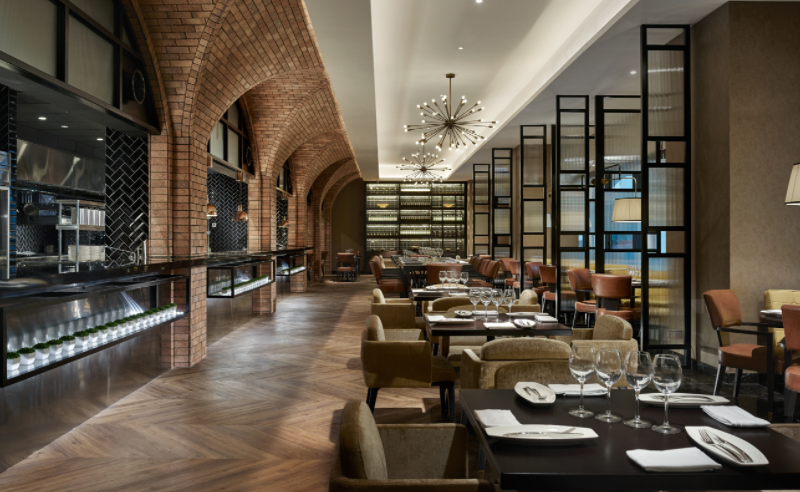 Staying true to the hotel's direction and identity, the Brasserie 25 plays with colonial architecture materials like red brick arcades and dark wooden floors to exude a rustic charm. The rest of the the French-style restaurant's layout however, emanates a modern laid-back ambience. Known for their Le Goûter high-tea, guests will love the decadent desserts and sweet and savoury pastries just as much as the impressive interior.
Speaking of which, don't miss out on your chance to win a treat for 4 to experience the famous Le Goûter French high-tea courtesy of Hotel Stripes KL and FirstClasse Malaysia. Read on for more details.
---
We are giving one (1) lucky reader the chance to win the Le Goûter French high-tea for 4 people at Hotel Stripes KL (worth RM60 per person).
To be in the running to win, just follow these simple steps:
1. Like FirstClasse Malaysia on Facebook
2. Follow us on Instagram @firstclassemalaysia
3. Follow Hotel Stripes Kuala Lumpur on Instagram @hotelstripeskl
4. Share this post on Facebook (make sure you set your visibility to Public)
5. Answer the question below:
[This giveaway is closed]

This giveaway will come to an end on Friday, May 26th, 2017, and the winner will be announced on our Facebook page on Sunday, May 28th, 2017.
– This giveaway is open to readers residing in Malaysia except employees and the family members of FirstClasse Malaysia.
– Submissions close at 11.59pm on Friday, May 26th, 2017.
– Please leave us with a working email at which we can reach you. The prize will go to the next participant should the selected winner fail to respond within 48 hours.
– FirstClasse Malaysia reserves the right to change the rules & regulation without prior notice.