Joe Jonas dressed up as his fiancée's character Stansa Stark in Game of Thrones.
We're still a few days away from the spookiest day of the year, but Hollywood, as usual, already saw a few costume parties over the weekend. While some celebs like John Legend and Zoe Kravitz opted for a classic fictional character, many dressed up as another real-life celebrity. Well, imitation is the best form of flattery, they say.
Here's who wore what, or should we say, who was who, for Halloween so far this year.
Rita Ora as Post Malone
View this post on Instagram
Face and body tattoos, check. Curly hair and beard, check. Cigarette-in-hand, check. Wait, that's not Post Malone. It's Rita Ora dressed as the rapper for her show at Wembley!
Joe Jonas as Stansa Stark & Sophie Turner as an elephant
View this post on Instagram
The lead singer of DNCE must really love his fiancée Sophie Turner enough to dress like her…character Sansa Stark in Game of Thrones. Meanwhile, she opted for a simple elephant costume and let him steal the show.
See also: Play your own Game of Thrones in these Westeros-inspired properties
Olivia Munn as Peik Lin
Guess Hollywood is still not over Crazy Rich Asians yet as Olivia Munn showed up as Awkwafina's character, Peik Lin, in the film.
Halsey as Poison Ivy
View this post on Instagram
Can someone at DC Films give Halsey the role of Poison Ivy, please? She basically rocked the look to a T.
G-Eazy as Harvey Dent
View this post on Instagram
And if Halsey nailed it as Poison Ivy, G-Eazy sure looked the part as Harvey Dent.
John Legend as Prince Charming
As for Disney characters reimagined, John Legend certainly looked like a dashing daddy in this Prince Charming getup while daughter Luna played princess.
Kendall Jenner as a fembot from Austin Powers
View this post on Instagram
View this post on Instagram
If you haven't guessed her character by now, her captions are major clues (read: quotes from Austin Powers): "Do I make you randy?" and "Shazam".
Harry Styles as Elton John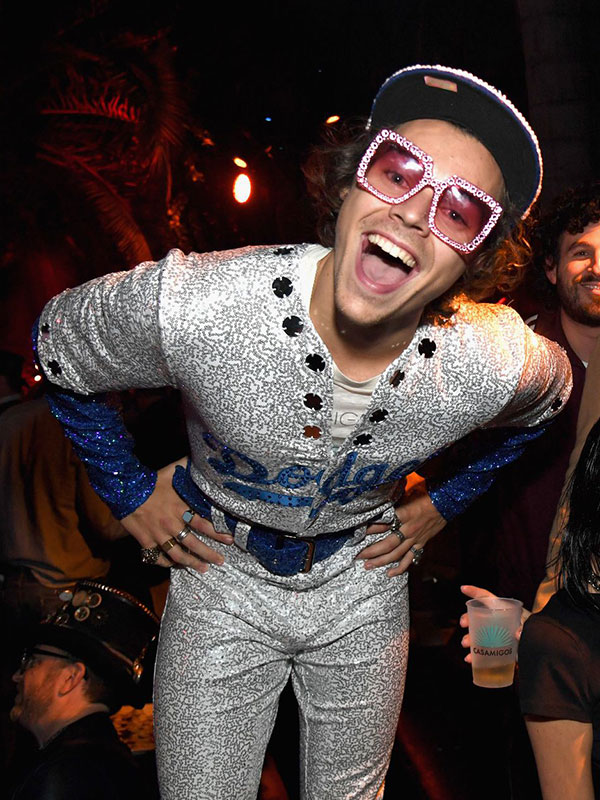 We've noticed a bit of Elton John's style in Harry before, and this just confirmed it.
Kaia Gerber as Joan Jett
View this post on Instagram
This new 'it' model and daughter of Cindy Crawford channelled her inner rocker chic in the form of Joan Jett.
Zoë Kravitz as a sleepy vampire
Guess vampires hate it when their alarms go off too, as Zoë Kravitz suggests.
Related: Here's why Zoe Kravitz is the dream face of YSL Beauty
Ryan Seacrest and Shayna Taylor as Karl Lagerfeld and a Chanel model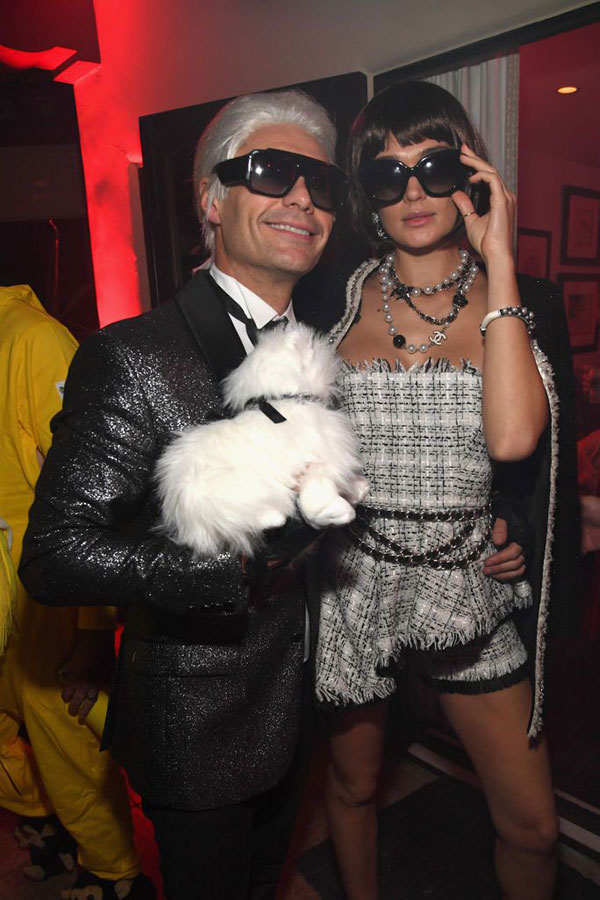 Famed radio and TV host Ryan Seacrest teamed up with girlfriend Shayna Taylor to resemble designer Karl Lagerfeld and a Chanel model. Nice touch, Ryan.
Nina Dobrev as 'A Star is Born' incarnate
View this post on Instagram
In Nina Dobrev's world, if Bradley Cooper's 'A Star is Born' film was remade into a costume, this would be it.
Now that you have a few ideas for Halloween…which was your favourite?