In the pursuit of exceptional richness, depth of flavour, and unbridled indulgence, The Singleton has released the 38 Year Old Single Malt Scotch Whisky from Glen Ord distillery.
Drawn from just eight casks, this indulgent cask strength whisky has undergone a 26-year secondary maturation – making it the longest in the maker's history. Its inception goes back to a time of great experimentation at The Singleton, when award-winning Master of Malts, Maureen Robinson discovered an elegant 12 Year Old with untapped potential. To reveal its full depth of character, Maureen and her team decided to add a second maturation – rehousing the whisky in a number of experimental casks of ex-Bourbon, Pedro Ximenez Oloroso Seasoned casks and brand new American Oak casks.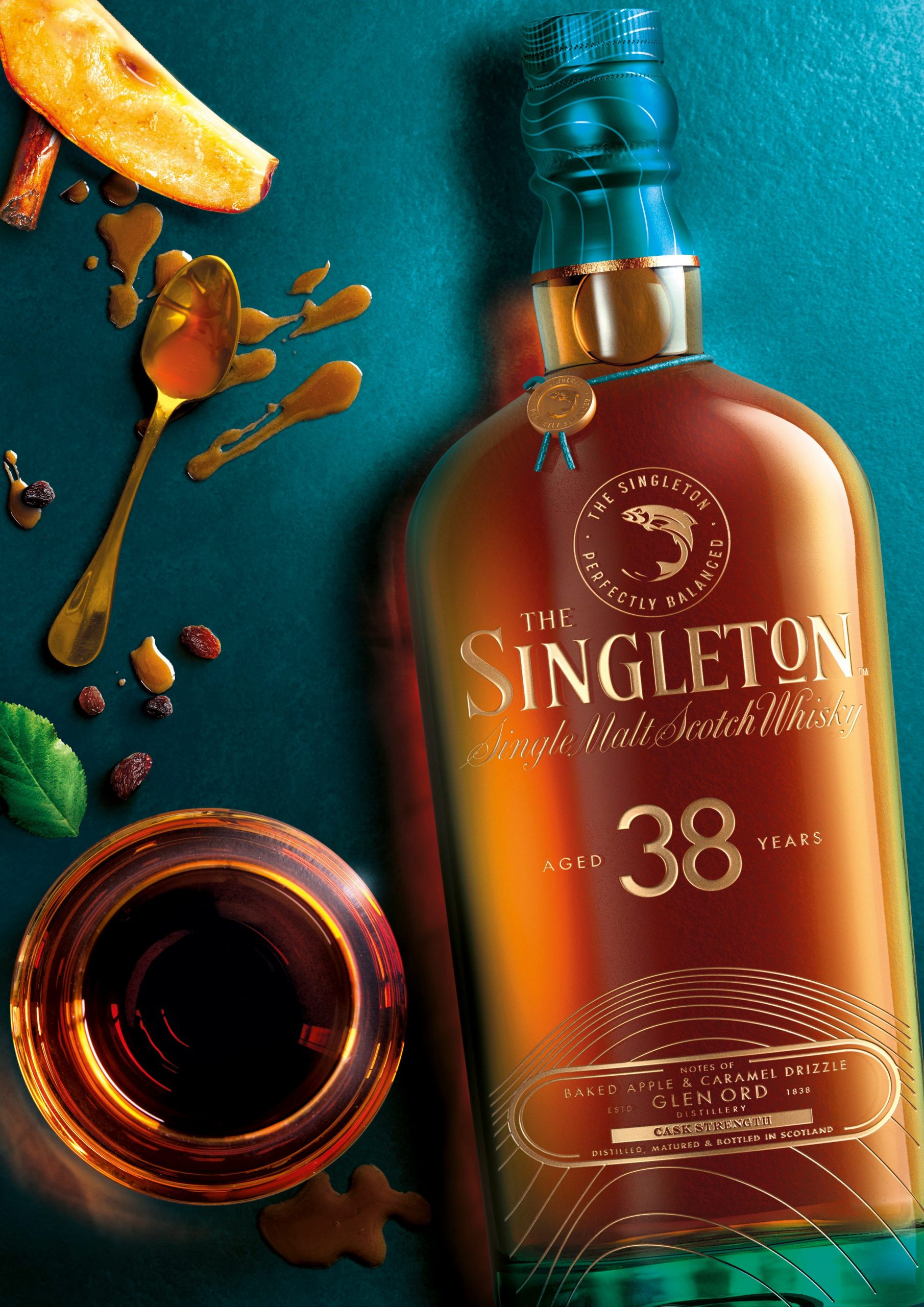 "The Singleton 38 Year Old was crafted during an era that was very exciting at The Singleton – a time of flavour experimentation and innovation across our whisky-making," said Robinson. "Selecting new American oak casks was very new for us at that time at the distillery, and we decided on a length secondary maturation to continue to unlock the decadent layers of flavour in this single malt. I remember tasting cask samples just three years into the secondary maturation and I was struck how even at such an early stage, we could identify the richness of flavour the new casks had presented. To mature those casks for more than two decades further was an exploration of how it is possible to unearth exceptional flavour within whisky, and it feels like a real privilege to now share this truly delicious single malt with the world."
In conjunction with the launch, we got to discover the enigmatic The Singleton 38 Year Old during a tasting session, alongside the 21 Year Old and 25 Year Old for comparison. Here's our takeaway from the experience:
The Singleton 21 Year Old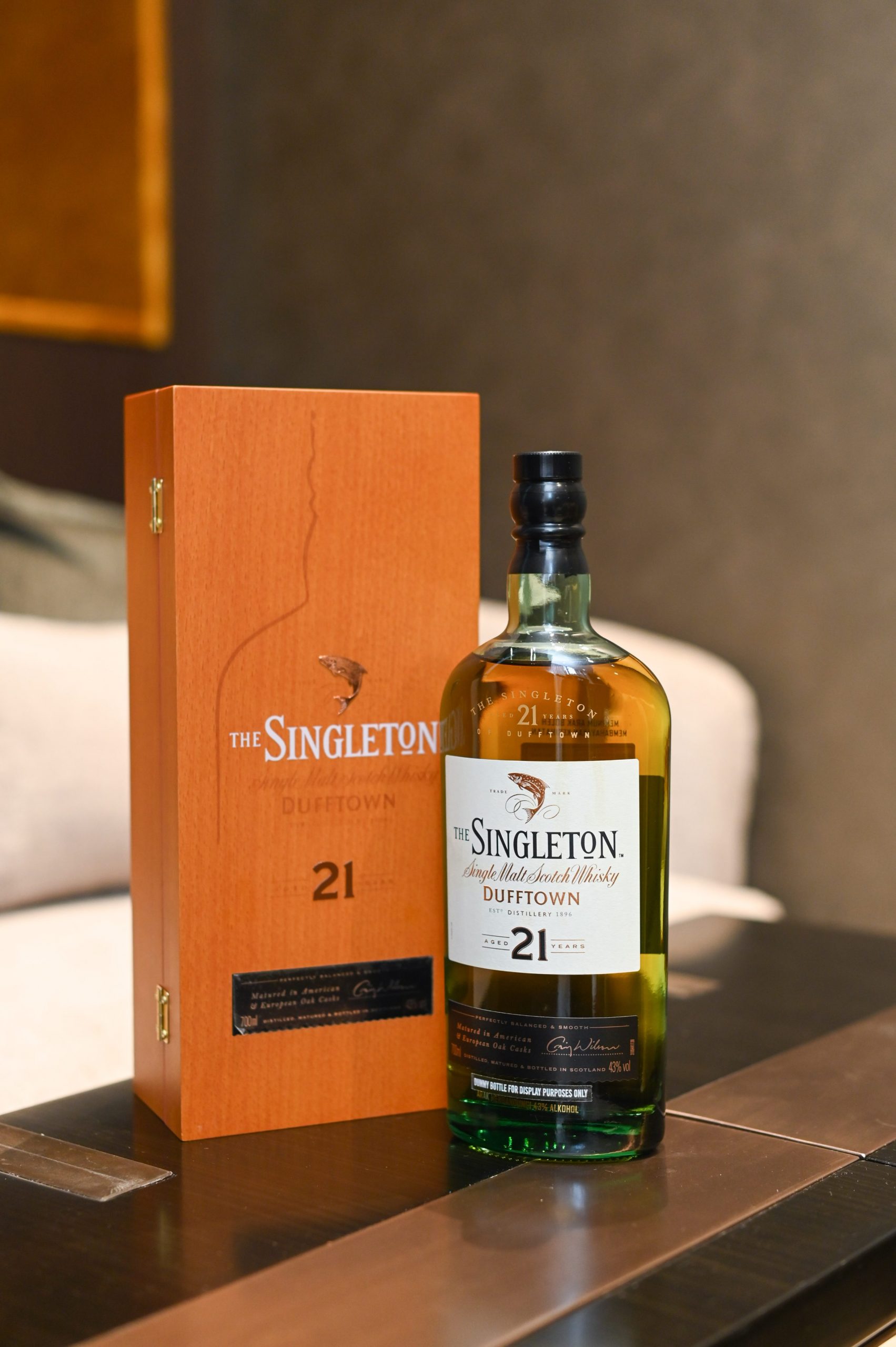 Gentle, harmonious, and rounded, the greatness in the 21-Year-Old lies in its elegant character and subtleties. At first whiff, it releases a gentle aroma that's full of floral sweetness and creamy quality. The perfume is as soft as runny honey, and nosing it further slowly unveils hints of ginger, burnt orange zest, and fresh toast that uplifts its rich, vanillin sweetness.
The first sip also sees the palate experience the same smooth, creamy qualities, allowing a bouquet of stewed berries and boiled sweets to flow through. The texture is incredibly silken and light – making it easy to drink and savour. A touch of water enhances the citrus and floral notes in the whisky, while giving it a smoother mouthfeel. Surprisingly, it also reveals a light touch of smokiness at the back of the tongue, balancing out the sweeter notes and prolonging its finish.
The Singleton 25 Year Old
On the nose, the 25-Year-Old retains the sweetness of the 21-Year-Old, but softened by the more prominent presence of tropical fruit and spices. It also takes on a more herbaceous, grassy note, accompanied by pronounced floral undertones. A touch of mint in the background refreshes the expression. Once again it retains the classic Singleton smoothness, melting effortlessly before drying into a warm, fruity finish.
On the palate, it welcomes a light yet drying texture with a fuller body. It immediately brings in bold spices, spearmint, and the bright tropical flavours of passionfruit and pineapple which lengthens its finish. Adding a small splash of water opens up the floral and woody qualities in the whisky, while creating a more velvety, mellow texture.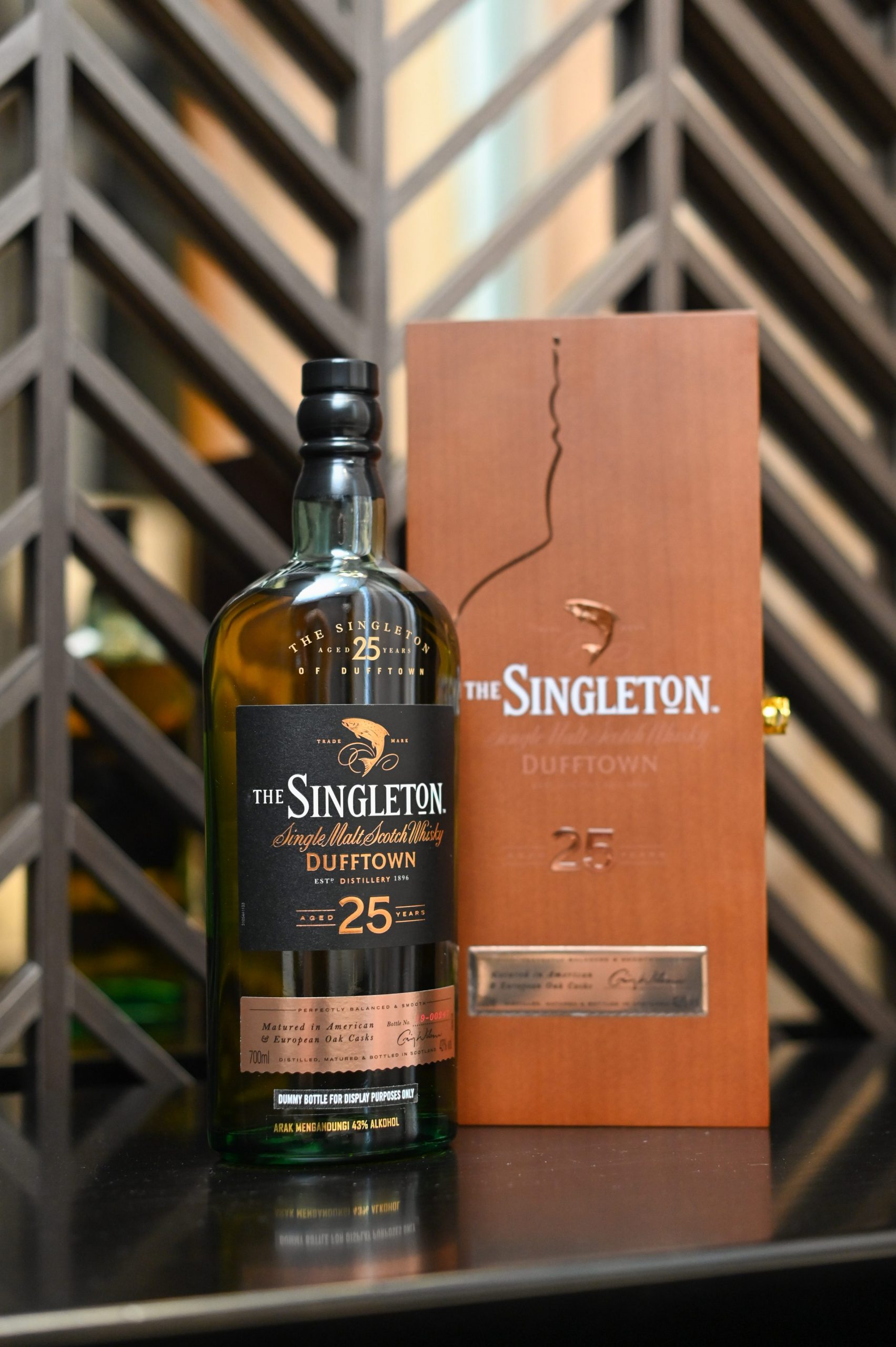 The Singleton 38 Year Old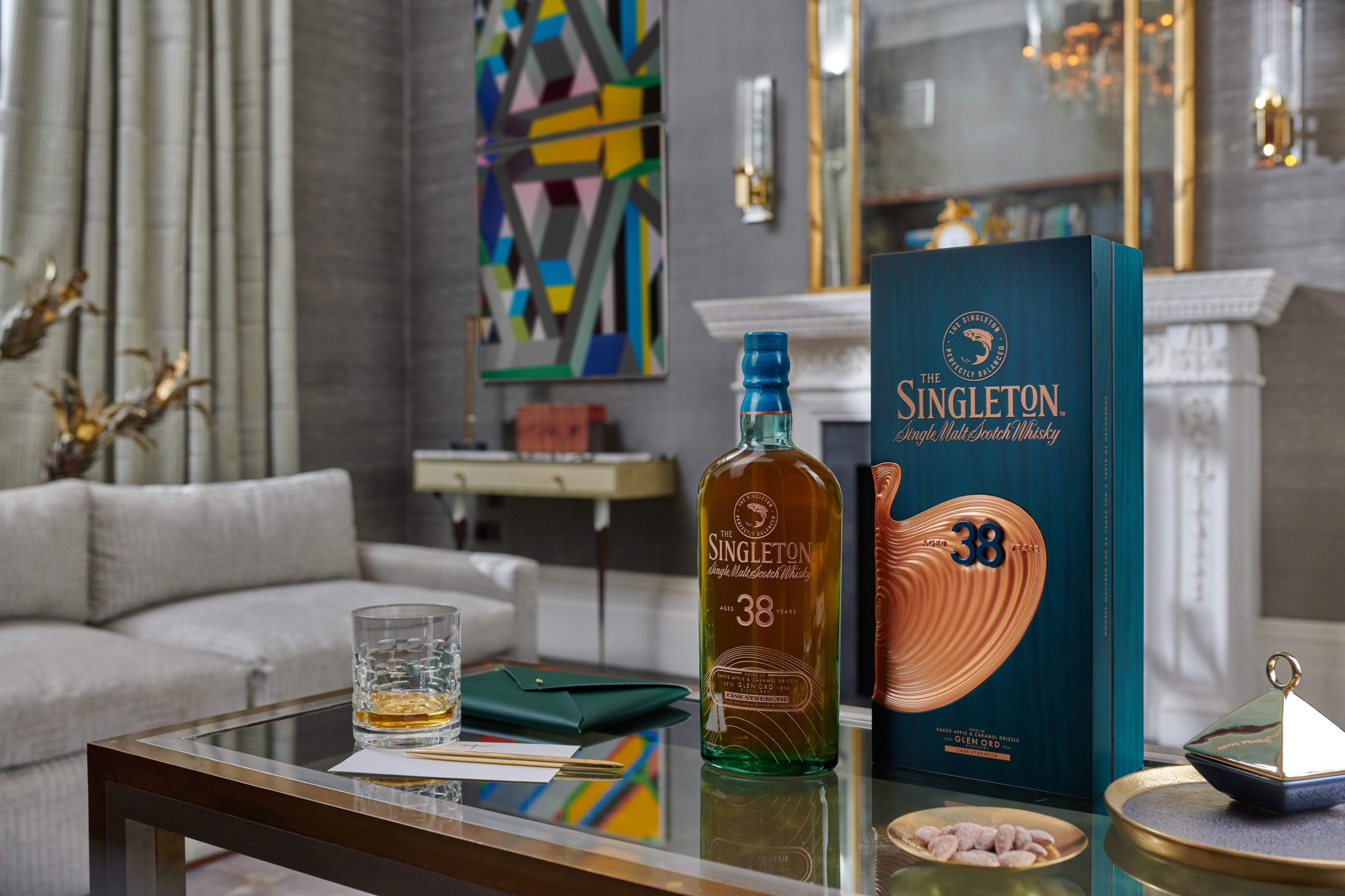 The new release boasts the most intoxicating aroma – exuding a perfume of deep, sticky sweetness reminiscent of caramel and toffee, baked together with citrus fruits and cinnamon apples. Its ambrosial richness comes threaded with romantic strands of vanilla, and an underlying touch of orange zest and heady florals to uplift the aroma. On the palate, a wave of bold, rich spices washes over, followed by smokey presence and intense savouriness akin to cured or smoked meats. Its texture is still smooth, but thicker and more robust, slowly descending into a bright, peppery warmth.
Just the tiniest drops of water brings out toasted qualities in the 38 Year Old, softening its ham-like savouriness while bringing out flavours of toasted almonds. It retains its silky, full-bodied texture, but with a significantly smoother mouthfeel. As the whisky lingers, it reveals a warm and jammy sweetness that lengthens the satisfying finish.
The Singleton 38 Year Old Single Malt Scotch Whisky is only available in limited quantities in Malaysia. For those interested to purchase this rare whisky, contact Moet Hennessy Diageo Malaysia at diageoinfo@mhdm.com.my
Photos: The Singleton