This year's Glenmorangie Private Edition is spicy but not smoky, having spent the last couple of years in American rye casks brought over to the Scottish Highlands.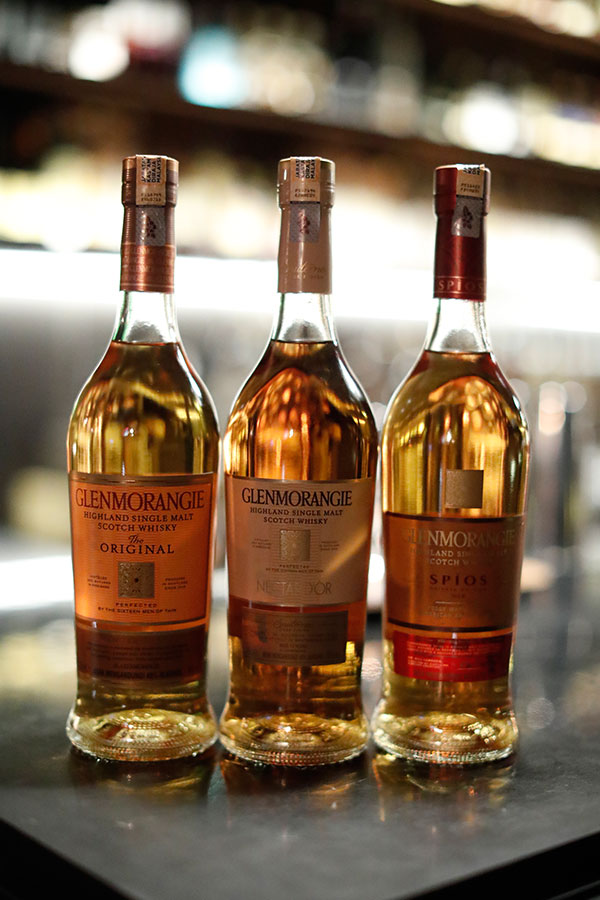 Coming from the vast valleys of Scotland, Glenmorangie whiskies finds that sweet spot between fruity and punchy by building a robust flavour profile that does away with smoke or peat. Glenmorangie's Private Edition takes this experience one step further, presenting the opportunity to expand its realm of intrigue.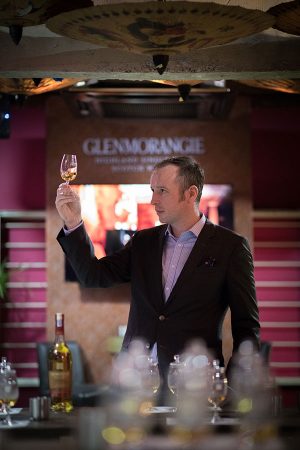 Glenmorangie Original, Nectar d'OR and Spìos each demonstrate the art of casking to unique effect. Brendan McCarron, Glenmorangie's Head of Maturing Whisky Stocks took us through an exploration of the house's three iconic labels at The Pawn Room last week.
Clearly, the star of the night was the house's ninth Private Edition edition release – the Spìos. Glenmorangie only releases one special bottling every year.
This year's edition carries the spiciness of ex-American rye whisky casks, having spent the final two years of its maturation period in 70 casks shipped in from the US.
Before that, the Spìos (Scottish Gaelic for spice) was kept in bourbon casks for a decade in the Scottish Highlands. This whisky is distilled in the country's tallest copper stills at the Glenmorangie Distillery – a symbolism hidden in the house's unofficial animal, the giraffe.
Glenmorangie Original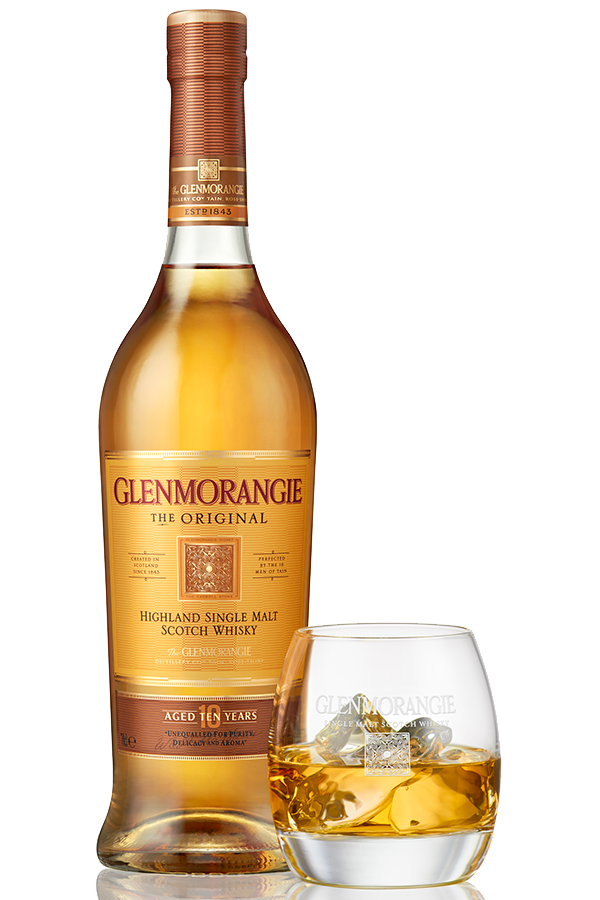 This signature label is famed for its citrusey notes, represented here by whiffs of orange, lemon, peach and even apricot as the dram inches closer.
Admittedly, the appeal of its sweetness can be polarising. At first taste, it recalls a creamy, vanilla flavour with tropical undertones of coconut. This opens up into a medium-bodied bouquet of floral notes, true to the essence of Glenmorangie.
A drop of water heightens the honeyed effect, leading to a clean finish with just a hint of orange.
Glenmorangie Nectar d'OR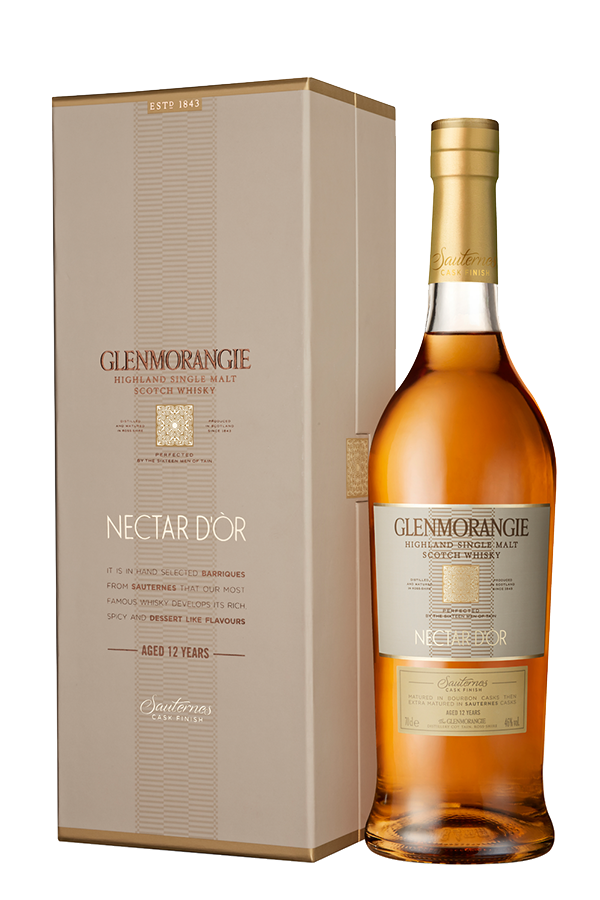 If your love for whisky is surpassed only by your love for wine, wait till your hear of the Sauternes cask. These are former dessert wine casks from France; toasted oak teeming with tannin from the noble rot (the process to which wine owes its sweetness).
When Glenmorangie whisky is matured in these casks, the result can be a delightful confusion. Icy-sweet at first nose, but hot and dry on the finish, this golden liquid defies traditional whisky codes to intriguing effect.
Welcoming decadent notes of fresh vanilla, this whisky's honeyed texture stands out against the party brewing the palate. Small drops of water open up a whole other silky dimension. Ginger and pepper lead the refreshed spicy-sweet structure, mingling cordially with memories of French pastries and meringue.
Glenmorangie Spìos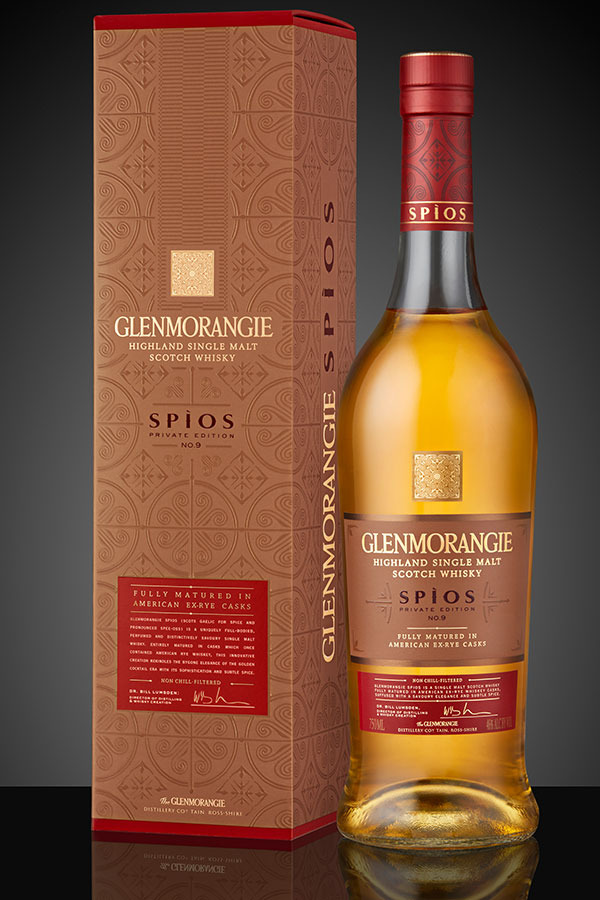 At 46% ABV strength, the Spios' punchy character is delivered not by smokiness (as we've grown accustomed to in our favourite whiskies), but tannin from the rye casks it spends time in. These casks are toasted and charred, similar to the American oak casks used to make the Original.
Glenmorangie Spìos' deep, heavy herbal aroma is punctuated by subtly sweet and grassy notes at first pour. The rich taste of cherry, toffee, and clove is lightly elevated by hints of buttery vanilla, with a spiciness that dances on your tongue long after each sip. Add a couple drops of water to witness the Spìos gain an enjoyable creaminess, lingering on to its rich, tangy, even nutty finish.
Only 200 bottles of Glenmorangie Spìos are available in the Malaysian market. Contact Moët Hennessy Diageo at 03 2053 8688 or info@mhdm.com.my to get your hands on this limited edition release.
Images: MHD Malaysia