The year 2021 may not have opened with much great news, but fortunately for whisky lovers and enthusiasts, Diageo has released its annual Special Releases collection to help lift our spirits. For its 2020 edition, the exclusive selection includes eight cask strength single malt scotch whiskies from some of Scotland's most renowned distilleries, featuring unusual age points and experimental ageing techniques.
"The 2020 Special Releases Collection is the result of our Master Blender's deep thought process to showcase the taste of Scotland through eight single malt whiskies, each boasting a unique cask strength," said Rajesh Joshi, the Marketing Director of Diageo Malaysia. "Once again, Diageo brings the depth and intricacy of flavours to the forefront in this range of whiskies, delighting and exciting whisky enthusiasts with distinct taste notes that showcase each distillery's nature of rarity."
Read on for the first part of our discovery of the Diageo 2020 Special Releases, kicking things off with Talisker, Cardhu, Lagavulin, and Singleton.
This expression marks a first ever for the Skye distillery – having aged in ex-pot still Caribbean rum casks, resulting in a complex yet fine dram that makes this scotch whisky one of the more unique hits of the collection. On the nose, it's led by the soft sweetness akin to biting into a cube of white sugar. Savoury notes of salt crystals and seaweed appear, shrouded by a veil of smoke. More sweet notes also follow, from honey, vanilla, and pineapple.
The first sip offers an immediate hit of thick, syrupy, caramel sweetness, with more peat smoke cutting through the richness. A a prominent trail of freshly cracked black pepper builds up gradually, before opening up to roasted pineapples and bananas, and vibrant chilli. Adding a bit of water softens the sweetness of the whisky and creates more rounded, balanced flavours. The salty marine profile washes up on the tongue once more, and its floral quality is enhanced.
Limited to 102 bottles in Malaysia.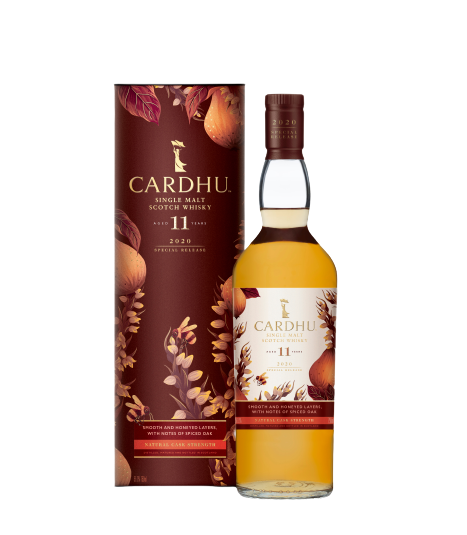 For those who prefer a fresh and balanced whisky, this 11-Year-Old Cardhu will certainly please. It's given its pale gold hue after having matured in refill casks, as well as new and ex-bourbon American oak hogsheads. At first whiff, it presents itself as a mellow whisky, with freshness recalling its use of new wood. Juicy, verdant fruitiness of green apples and green grapes burst open, bolstered by a tart touch of cherry and citrus peel. The natural sweetness is grounded by a the earthiness of a mossy base.
The whisky envelops the tongue with a soft, velvety texture, playing with fondant sweetness and the buttery notes of fresh hot buns. White pepper is threaded through for added warmth and spice without breaking through its smoothness. After adding a little splash of water, it opens up to more warm, fleshy fruits – think jackfruit, peach, nectarine, and apricot. Overall, it's an incredibly smooth and easy whisky, which leaves a lingering sense of comfort in the finish reminiscent of spiced, baked apples and molten toffee.
Limited to 102 bottles in Malaysia.
Probably the most intriguing whisky in the collection, as well as personal favourite, the Lagavulin 12 Years Old is definitely one not to miss should you want a unique, smoky addition. It immediately awakens the olfactory senses with an instant hit of savoury, smoky notes from charred or cured meats. Herbal notes follow closely, recalling elements in Chinese medicine such as dongquai or ginseng. These medicinal qualities also translate to the palate, with intensified ginseng notes and a sharper sea salt quality. Deep, intense, and generous on warm chilli spices, this dram is thick with smoke and char – making it perfect for lovers of peated whiskies.
To soften the smoke, a few drops of water opens up a warm, cocoa-like sweetness tucked within this whisky. A touch of citrus – perhaps lime zest – peeks through, while the warmth and spice of ginger are introduced, adding to the refined complexity of this expression. Savour the whisky longer and one will discover the various layers of earthiness – such as new wood mingling with a lacquer-like finish.
702 bottles in Malaysia.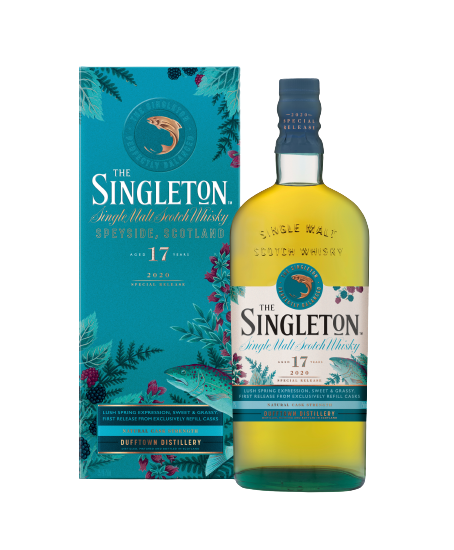 Those with a sweet tooth will find their fix in a dram of Singleton 17 Years Old. Nose the whisky to discover its layers of varying sweetness – from intense vanilla to light, runny honey. Floral notes of small blossoms as well as the freshness of green apples and pear break through the haze of sugar. On the palate, it boasts a creamy, silken texture, lengthened by intensified honeyed notes. Tropical fruits such as pineapple and banana are introduced, layered over an earthy base.
For added smoothness, add a few drops of water. This not only highlights the presence of white sugar to the palate, but also awakens the savoury and creamy notes of coconut cream to balance the sweetness. The finish is warm and drying, with a gentle hint of peppery spice.
102 bottles in Malaysia.
Due to its limited quantities, the collection can be purchased by contacting Moet Hennessy Diageo Malaysia at diageoinfo@mhdm.com.my. For Part II, click here.
Photos: Moet Hennessy Diageo Malaysia.