We've got you covered with a few tips and ideas, no matter your hair type.
In case you've been too preoccupied with the best looks of Fall 2019 Fashion Week and Kylie Jenner news to notice the little (read: not so little) details, '90s hair clips are a thing right now. Bobby pins, large statement-making clips and embellished hair barrettes are taking over the streets and presumably your Instagram feed.
They have already been spotted on the runways for a few seasons (see Chanel and Versace), but if there's a time you really want to cop the trend, today is the day. Not sure how to wear them? We've got you covered with a few tips and ideas, no matter your hair type.
#1 Feeling basic
The lazy girl's way to sporting the trend? Go basic with just a single clip pulling your hair back to show off your best side. It's cute in a girl-next-door kind of way, yet effortlessly cool at the same time.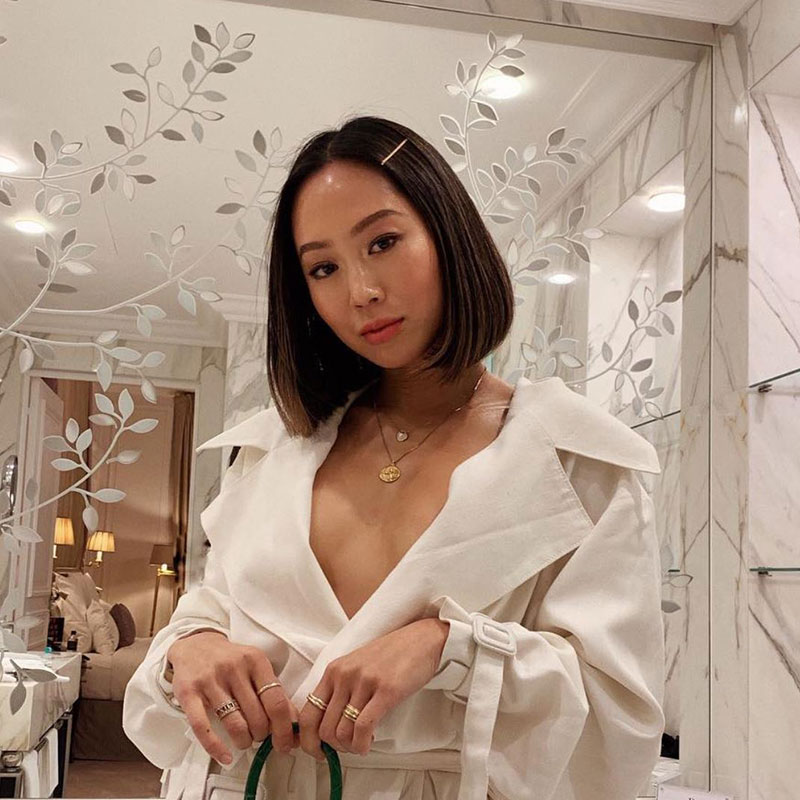 Fashion blogger Aimee Song adds a touch of cute to her look with a single hairpin. (Photo: @songofstyle/Instagram)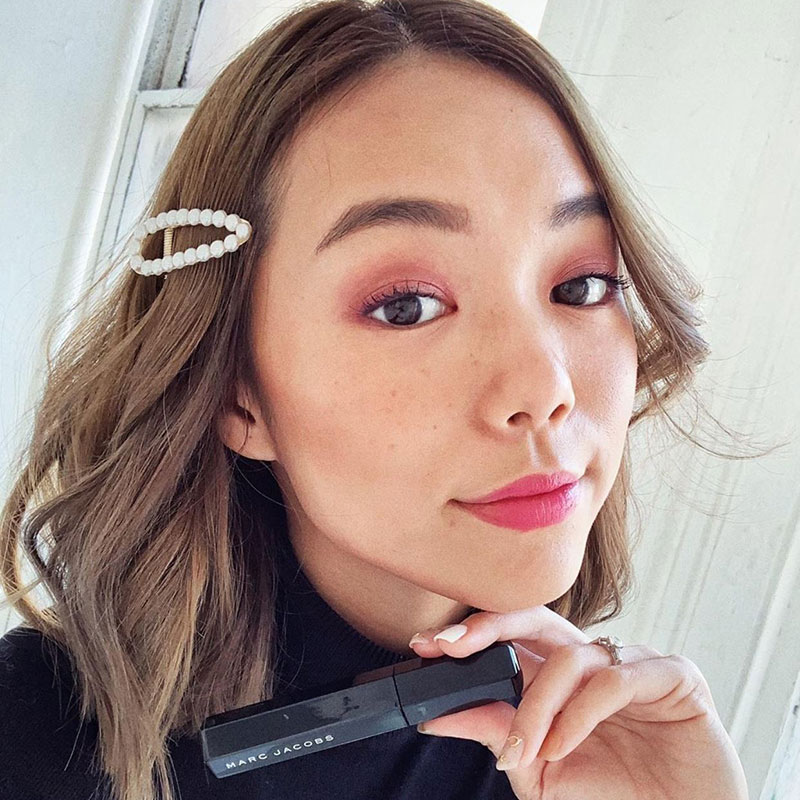 Singaporean influencer Andrea Chong opts for a pearly white clip to glam up her look. (Photo: @dreachong/Instagram)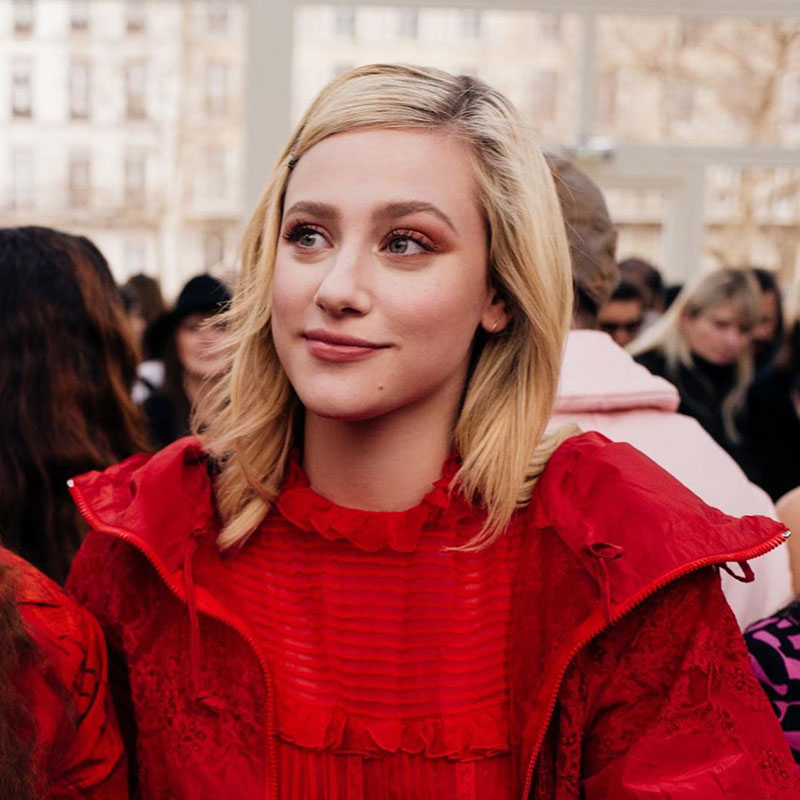 Lili Reinhart keeps her short hairdo looking neat for the Valentino Fall 2019 show with a hairpin. (Photo: @maisonvalentino/Instagram)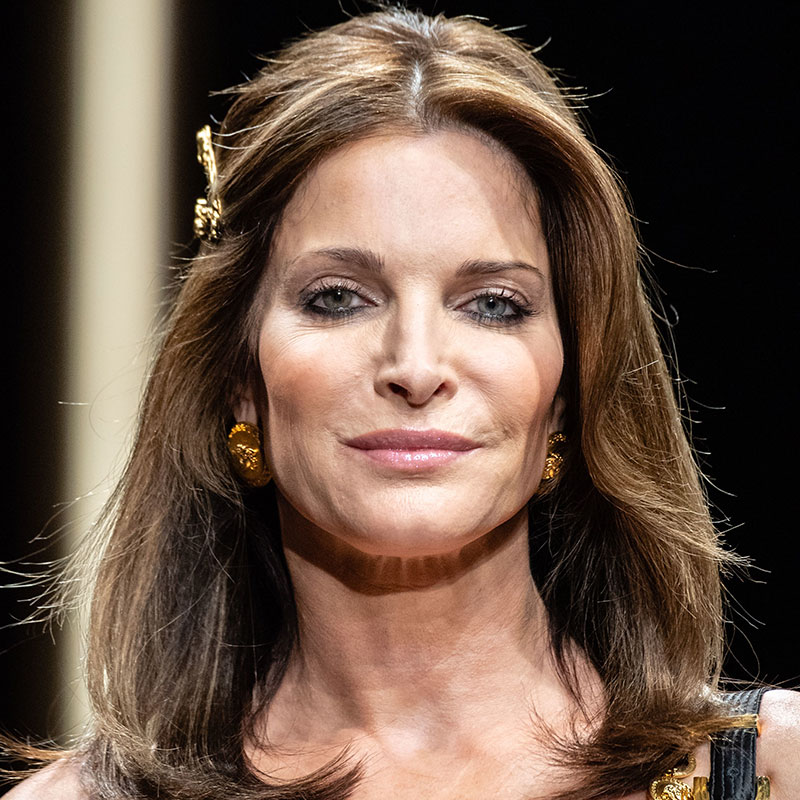 The single hairclip look was also spotted on the Versace Fall 2019 runway. (Photo: Courtesy of Gorunway.com)
 (swipe left to see how the trendsetters do it)
#2 Need for symmetry
For those with middle parting, take a leaf out of Versace's book and try clipping your hair on both sides just above the ear. Bobby pins are great if you're going for a sleek, minimal look, whilst chunkier, embellished clips play up the glam factor.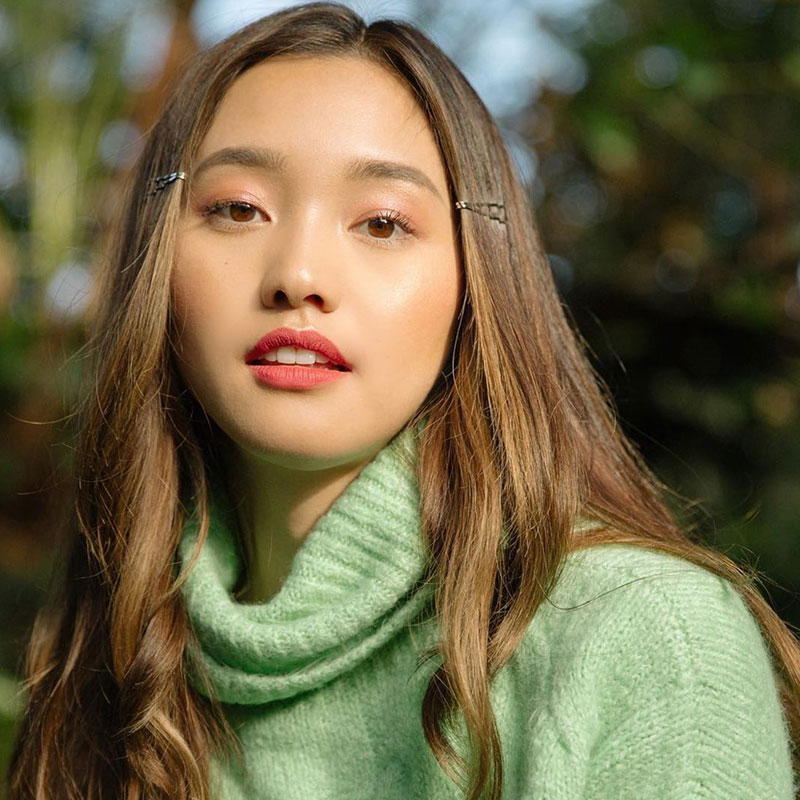 Fashion and beauty vlogger Jenn Im used bobby pins to keep her wavy mane in place. (Photo: @imjennim/Instagram)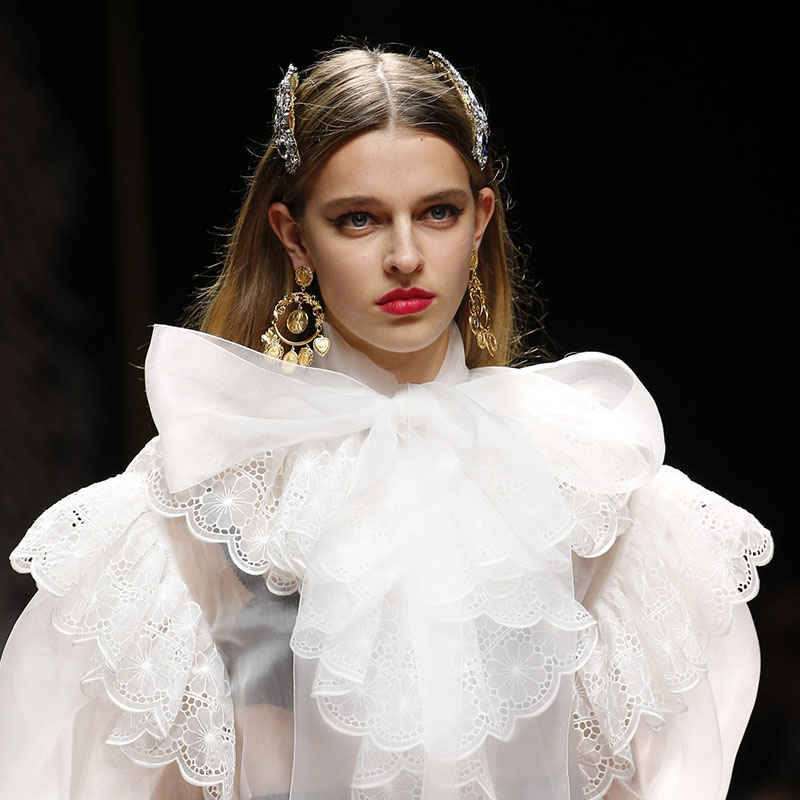 A model walking for Dolce & Gabbana's SS19 show was given the double hairclip treatment. (Photo: Dolce & Gabbana)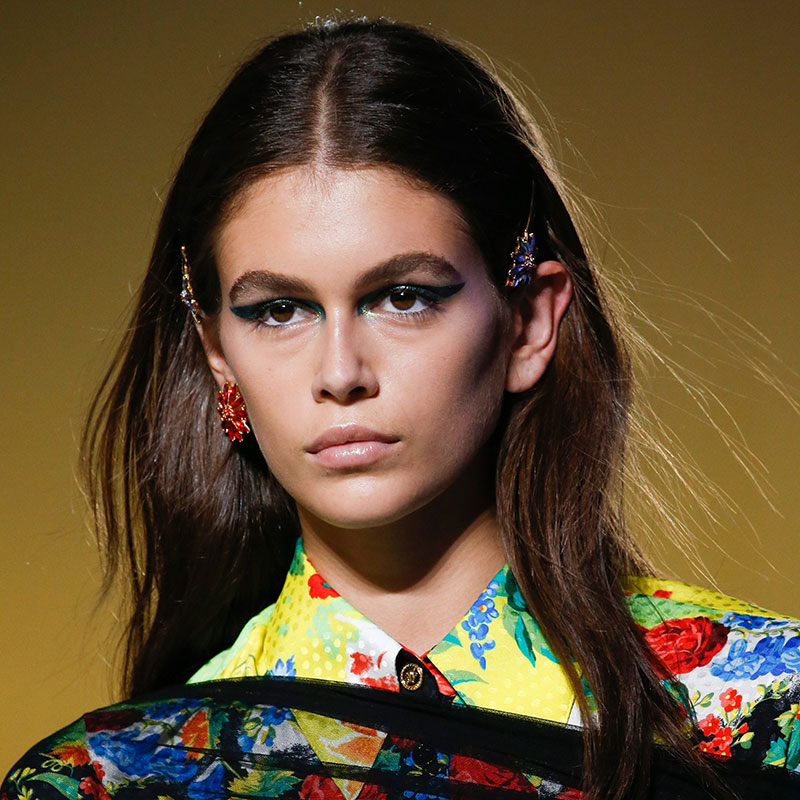 Model Kaia Gerber also sported embellished clips for the Versace SS19 show. (Photo: Courtesy of Gorunway.com)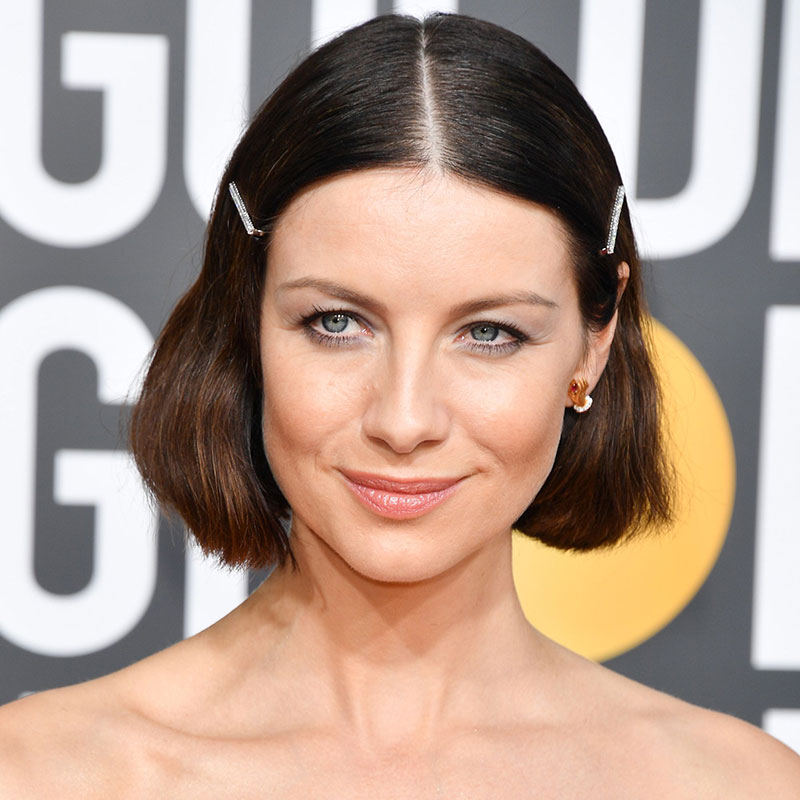 Actress Caitriona Balfe turned heads with a simple yet attractive hairdo at the Golden Globes, highlighted by two bobby pins. (Photo: Getty Images)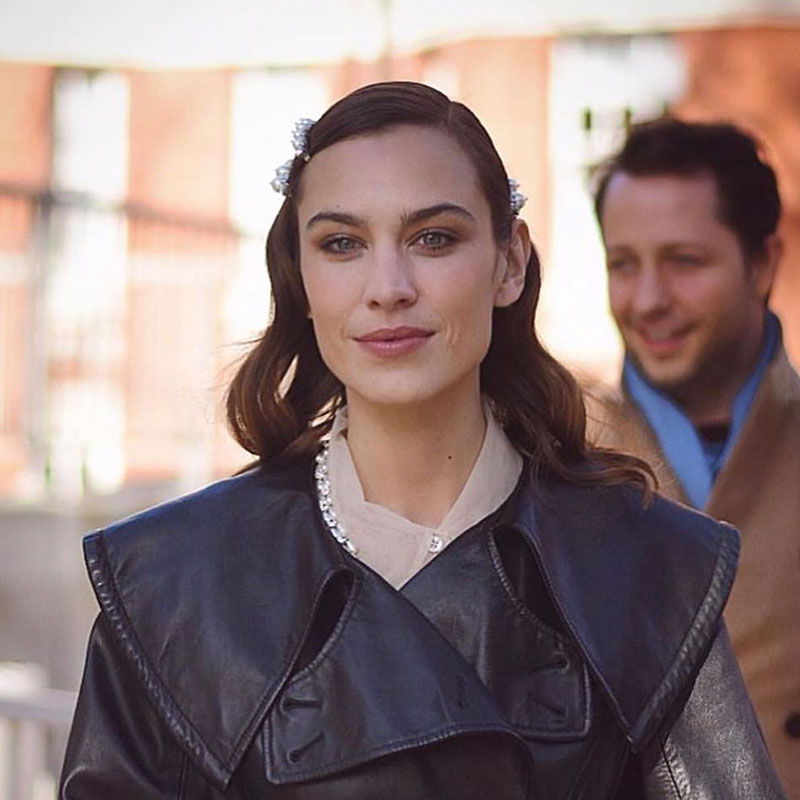 Alexa Chung shows how to pull off embellished barettes with her short, curled locks. (Photo: @alexachung/Instagram)
#3 Lucky number three
Take that basic look in #1 to the next level by stacking your favourite clips on your best side. Three's a charm, but feel free to stack them up however your fashion instinct fancies.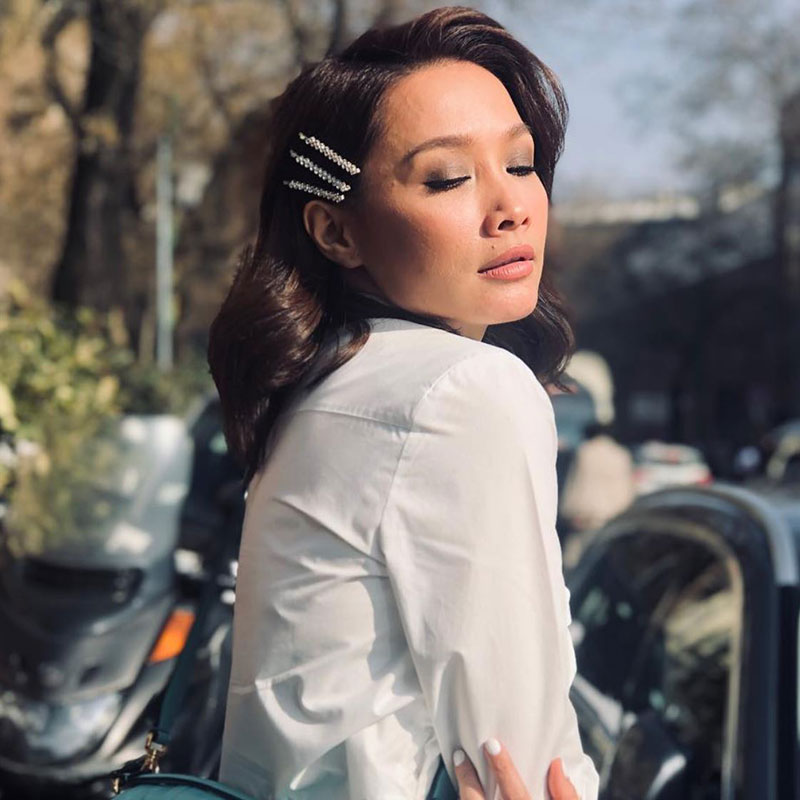 Local celebrity Scha Alyahya takes on Milan Fashion Week with three identical ornamented hairpins. (Photo: @schaalyahya/Instagram)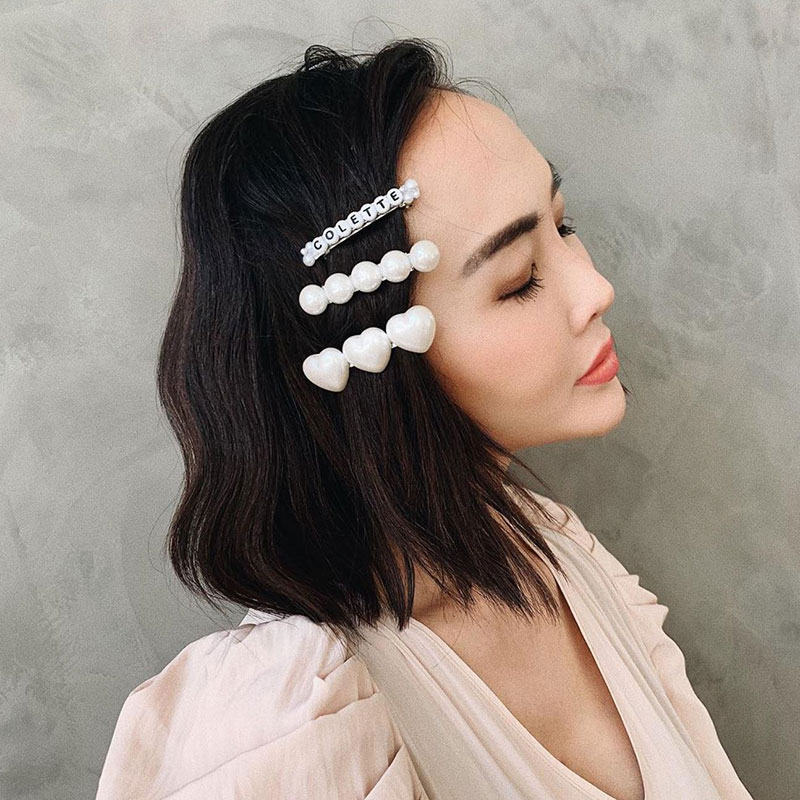 You can also mix up your favourite hairpins and stack them like how Chriselle Lim demonstrates here. (Photo: @chrisellelim/Instagram)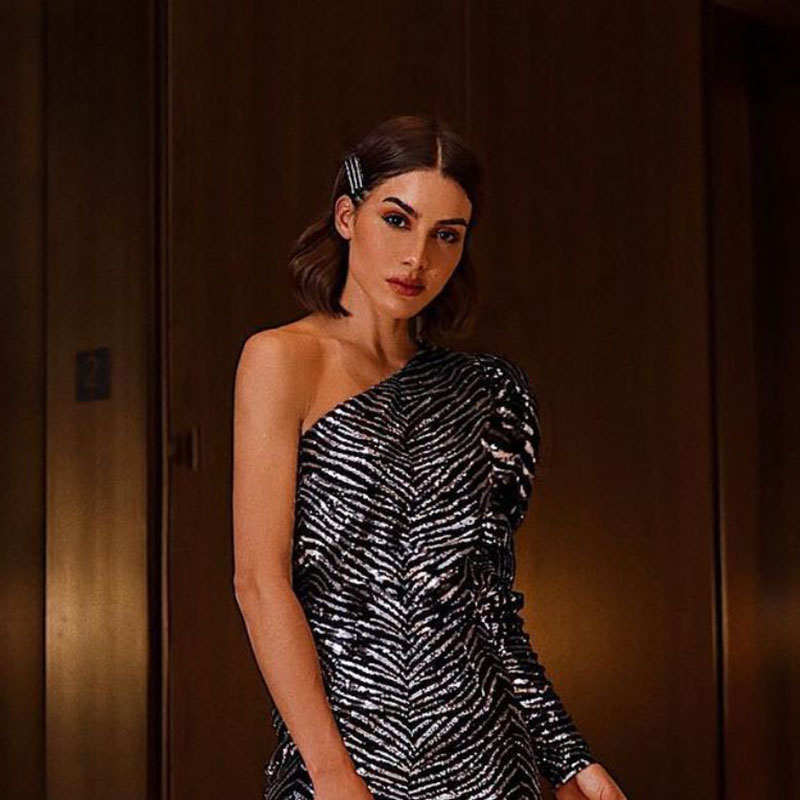 Three outfit-matching bobby pins do the trick for Camila Coelho! (Photo: @camilacoelho/Instagram)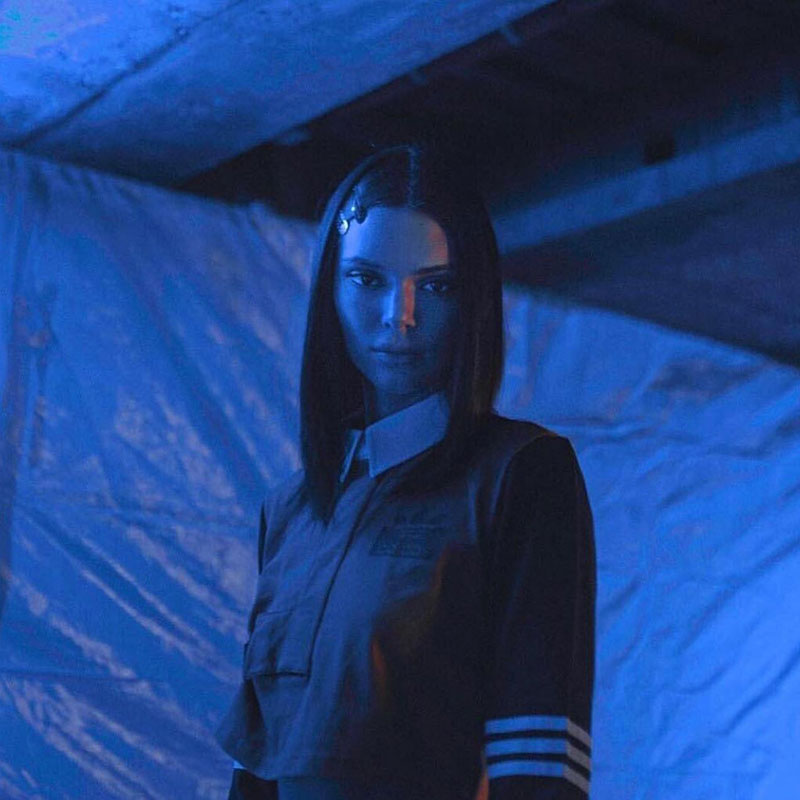 Kendall Jenner sports just two large hair clips in her photo campaign for Adidas... (Photo: @kendalljenner/Instagram)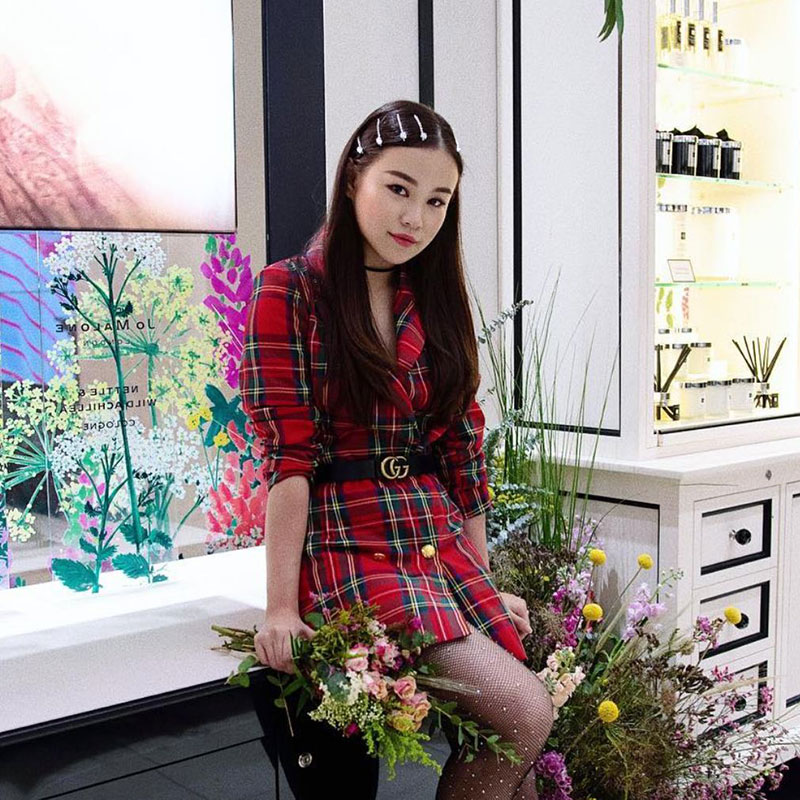 ...while local Youtuber/singer Charis Ow amps up her look with as many hairpins as she can. (Photo: @charisow/Instagram)
#4 Pulled-back ponytails
On days when you'd prefer to keep your hair in a ponytail, you can also add a hairclip (or three) over the top of your hair tie for bonus style points. Pro tip: bows work especially well for this look!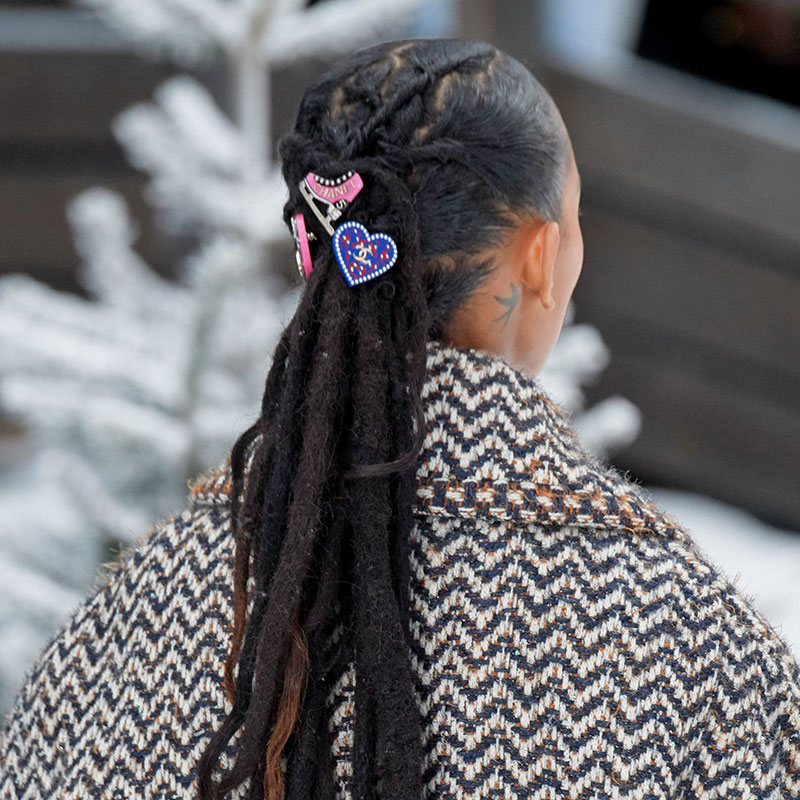 Take a peek at Chanel's Fall 2019 show for some ideas, like these quirky hairclips on braided dreadlocks...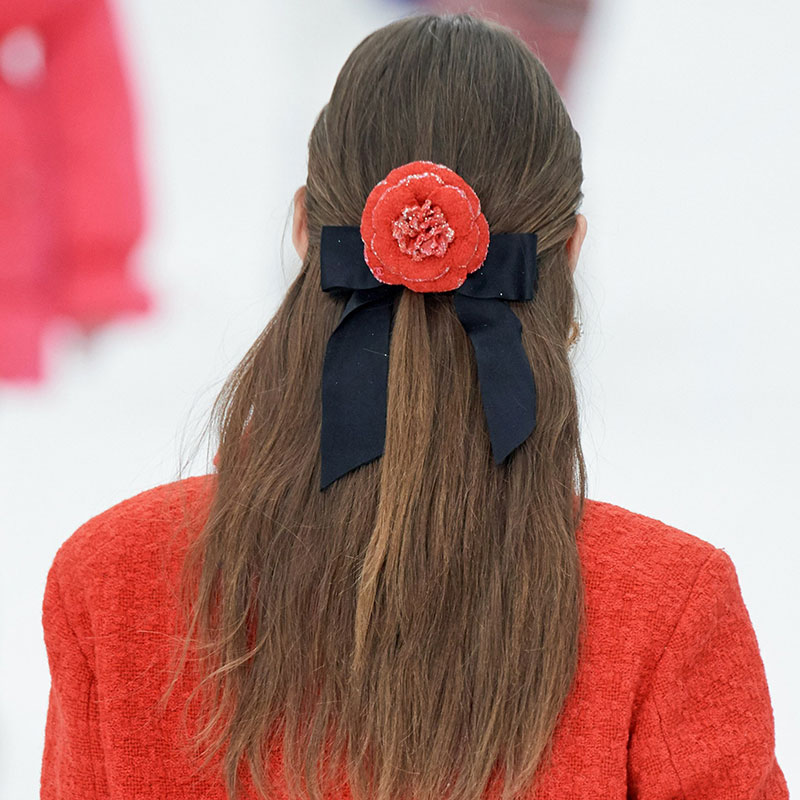 ...and this flower bow hairclip on a half-ponytail. (Photos courtesy of Gorunway.com)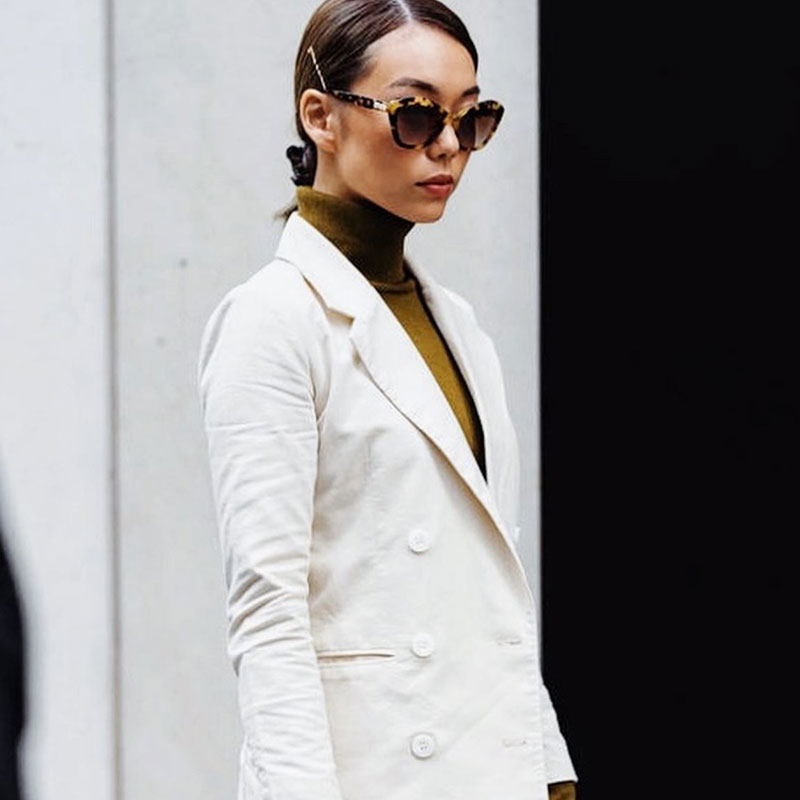 Or you can sport a clip along your hair parting even with your hair tied back, like Andrea Chong does here. (Photo: @dreachong/Instagram)
#5 Make a statement
Whether it's a crossover with the logomania trend or millennial-inspired phrases, these statement clips are the way to let your hair do the talking.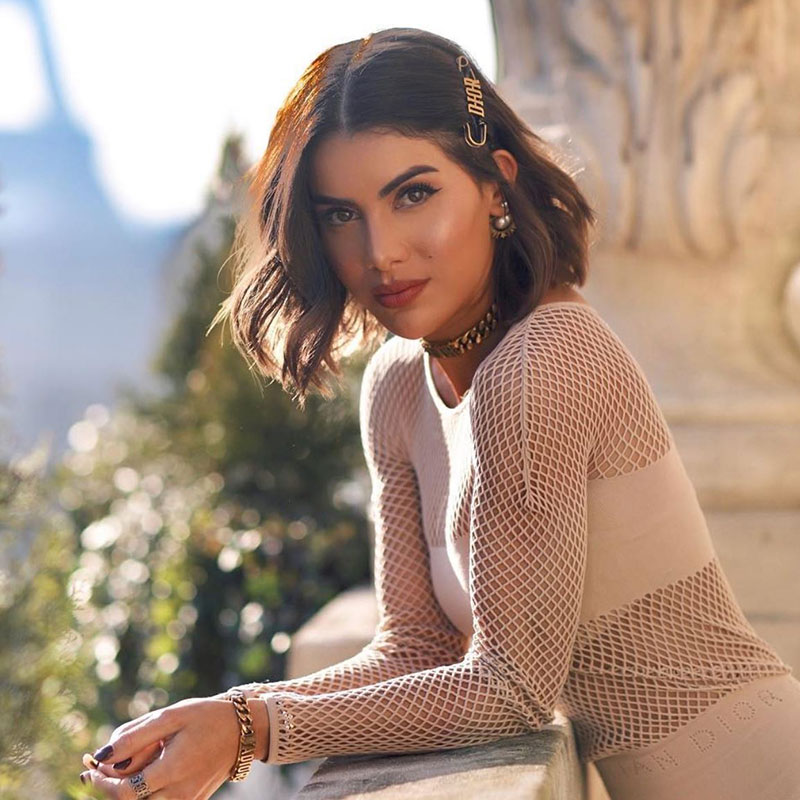 Camila Coelho pairs her Dior outfit with a matching logo hairclip to the brand's Fall 2019 couture show. (Photo: @camilacoelho/Instagram)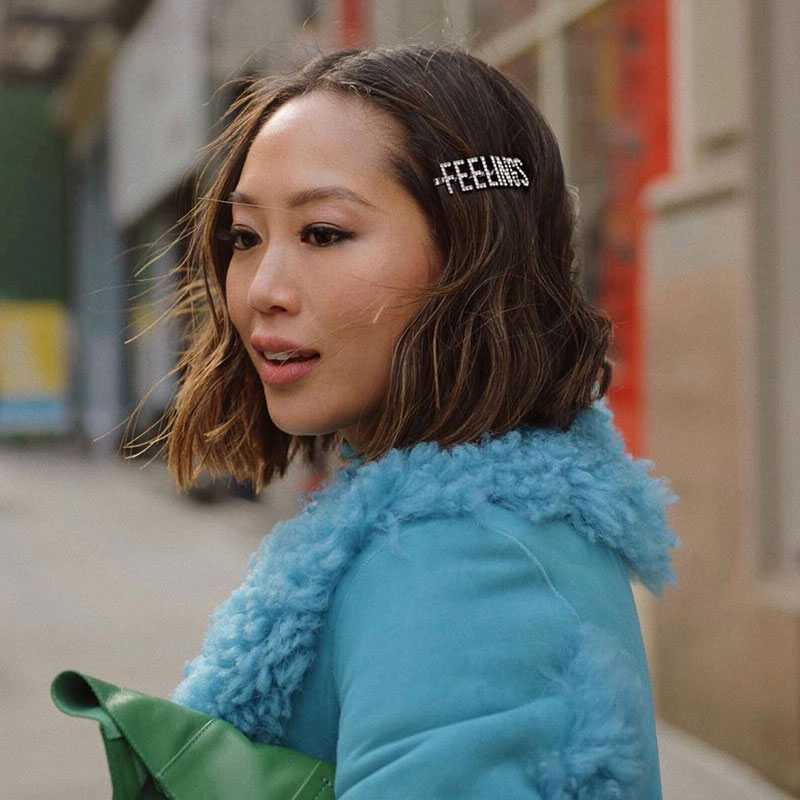 Aimee Song is definitely 'feeling' this statement-making hairclip for New York Fashion Week last month. (Photo: @songofstyle/Instagram)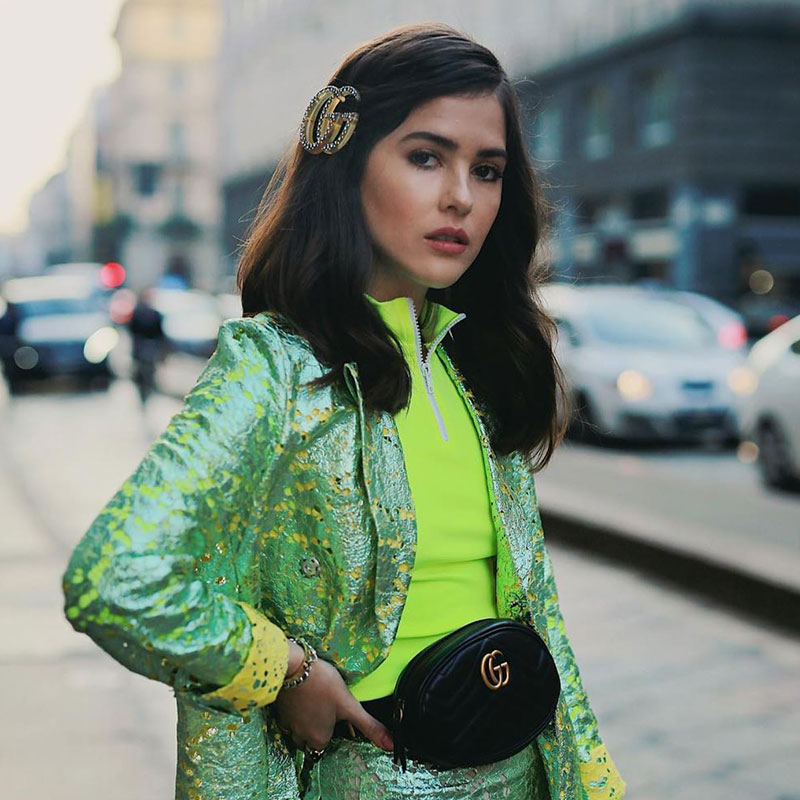 Fashion blogger Paola Alberdi opts for a Gucci double-G monogram logo clip to match her striking green outfit. (Photo: @paolaalberdi/Instagram)