Tip 1: Opt for loose silhouettes to keep cool outdoors.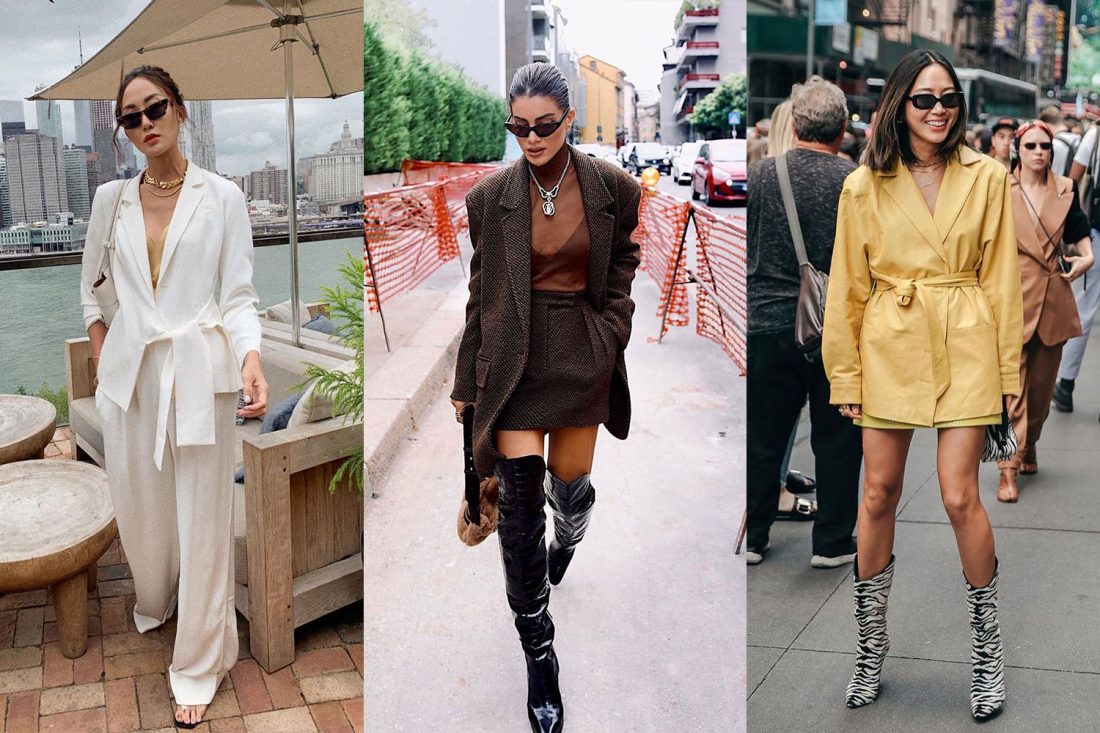 The Fall/Winter season is always synonymous with outerwear, be it trenchcoats, cardigans, blazers or jackets. One trend we're picking up more often than the rest this fall, however, is the oversized blazer.
Style influencers including Aimee Song and Caroline Daur have been spotted donning the trend at a number of occasions, from SS20 Fashion Week to their respective enviable holiday destinations. But considering our warm, tropical climate, acing the layering game (without sweating buckets underneath) isn't all that simple.
Fret not, here are a few tips and tricks we've observed from these glitterati on how to style the ubiquitous oversized blazer this season.
Tip 1: Opt for loose silhouettes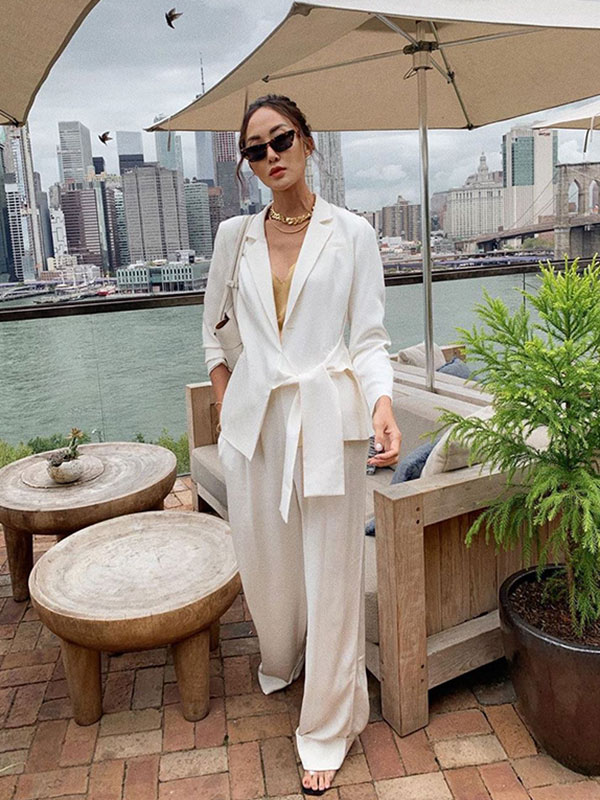 Try loose silhouettes and light fabrics to keep cool outdoors, like Chriselle Lim's all white getup pictured here. (Photo: @chrisellelim/Instagram)
Get the look: Blazer and bottoms from Max Mara
(swipe left to get the look)
Tip 2: Choose lighter colours
Trust your science teacher: lighter colours absorb less heat. Aimee Song and Paola Alberdi seem to feel strongly about yellow and we do too! (Photos: @paolaalberdi & @aimeesong / Instagram)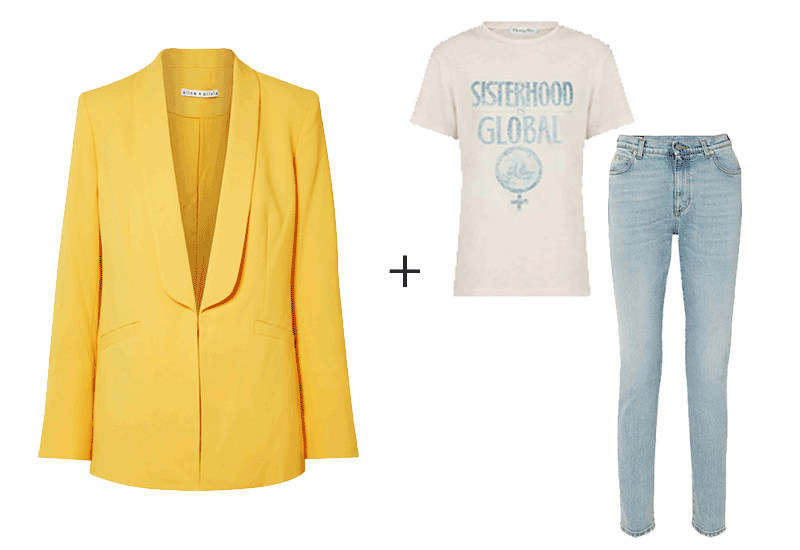 Get the look: Blazer from Alice + Olivia; T-shirt from Christian Dior; Jeans from Gucci
Tip 3: Wear it with shorts/skirts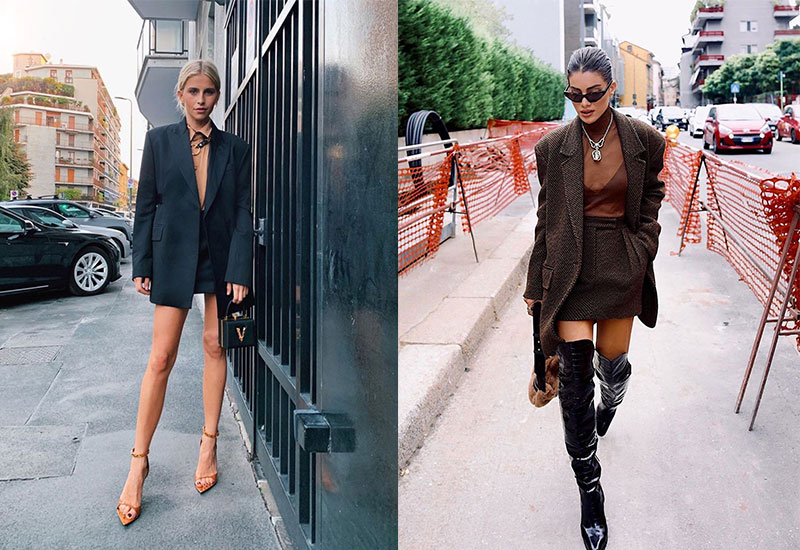 Who says you can only wear blazers with long pants? Camila Coelho and Caroline Daur prove that you can rock them with shorts and skirts too. (Photos: @carodaur & @camilacoelho / Instagram)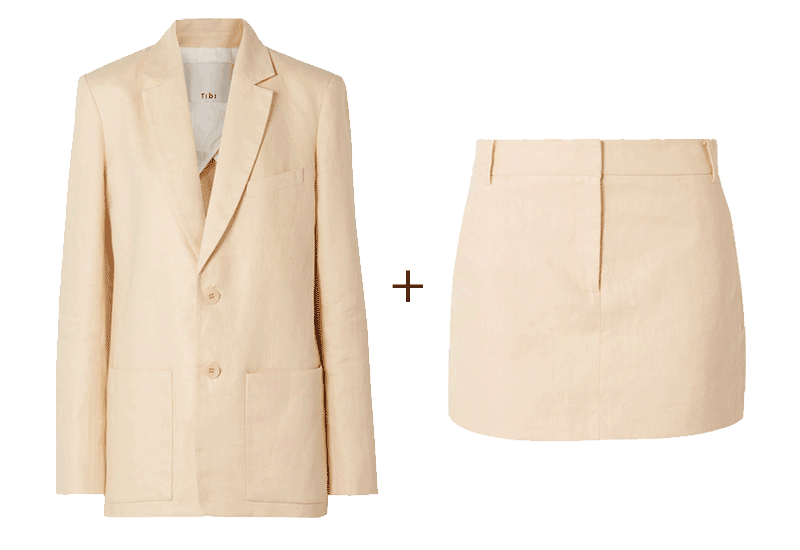 Get the look: Blazer and skirt from Tibi
Tip 4: Layer over a bralette or crop top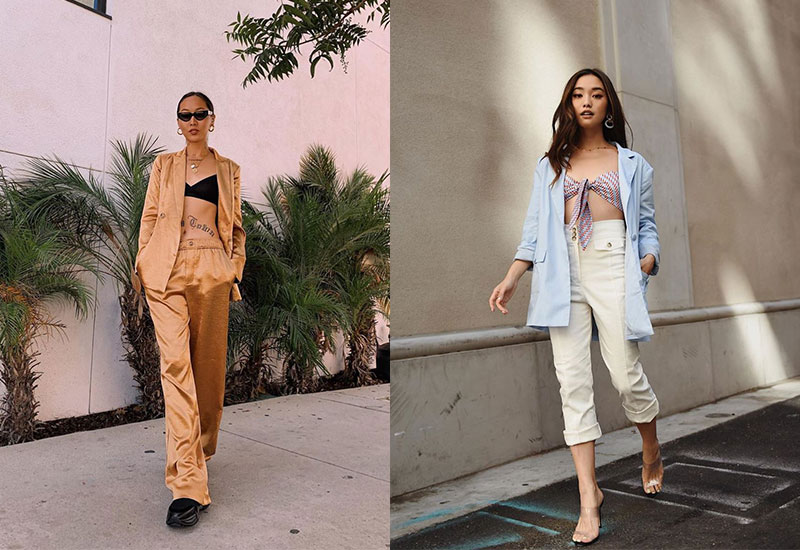 Take a leaf out of Dani Song and Jenn Im's books and pair your blazer with a crop top for a chic look. (Photos: @songdani & @imjennim / Instagram)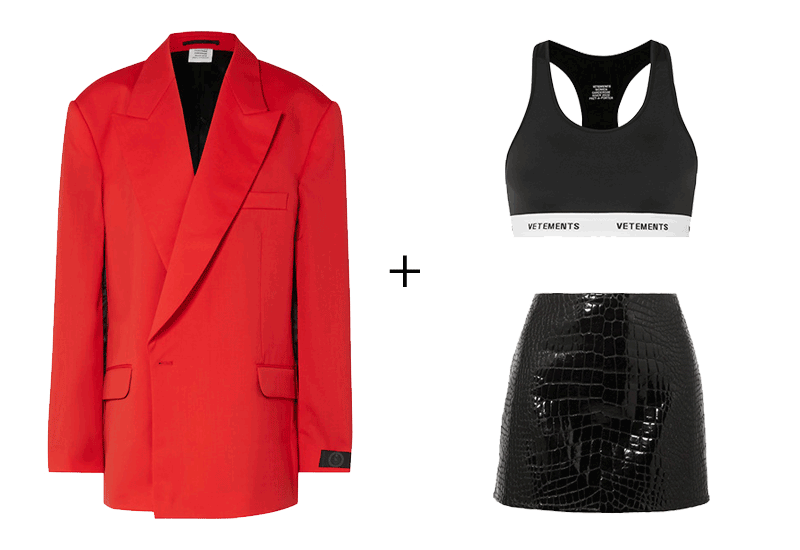 Get the look: Blazer and bra top from Vetements; Skirt from Versace
Tip 5: Go bare under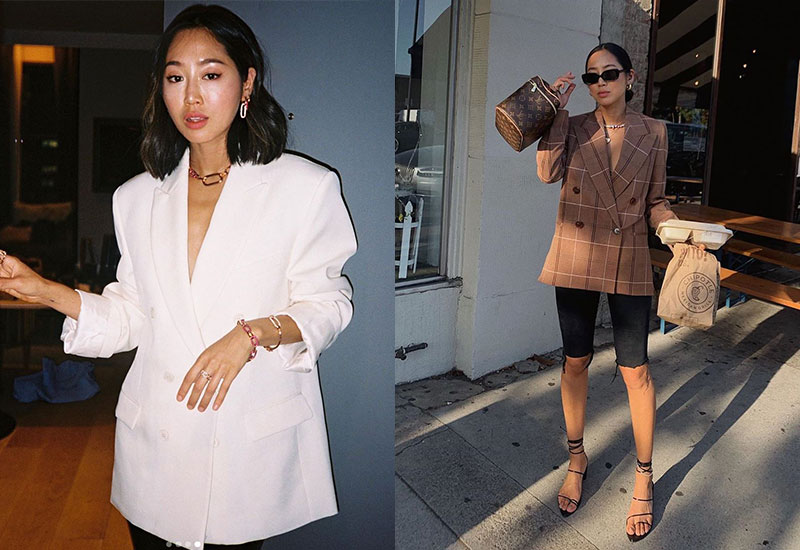 If you're feeling extra bold, go bare underneath like Aimee Song in her oversized double-breasted blazer(s). (Photos: @aimeesong/Instagram)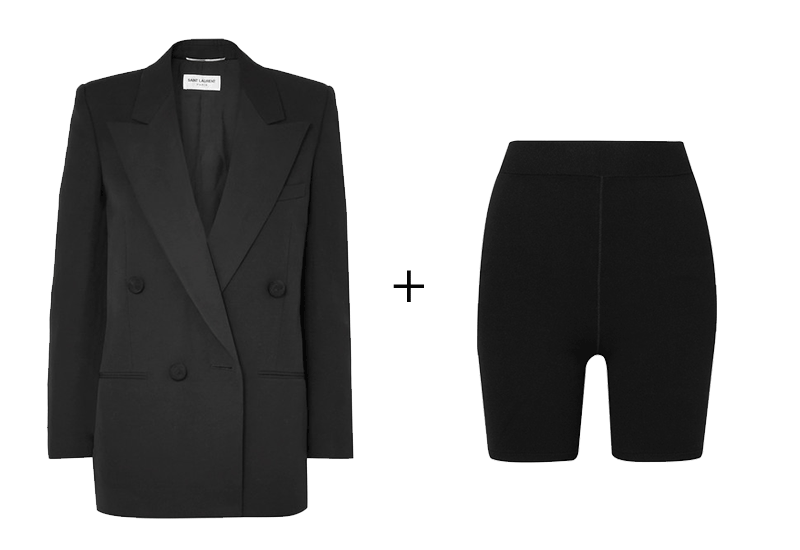 Get the look: Blazer from Saint Laurent; stretch-jersey shorts from Alexanderwang.T
See also: What's trending: Milkmaid sleeves
(Photos: Net-a-porter and respective brands)